The Top 15 Conversion-Focused Testimonial Page Examples You Can Steal Today!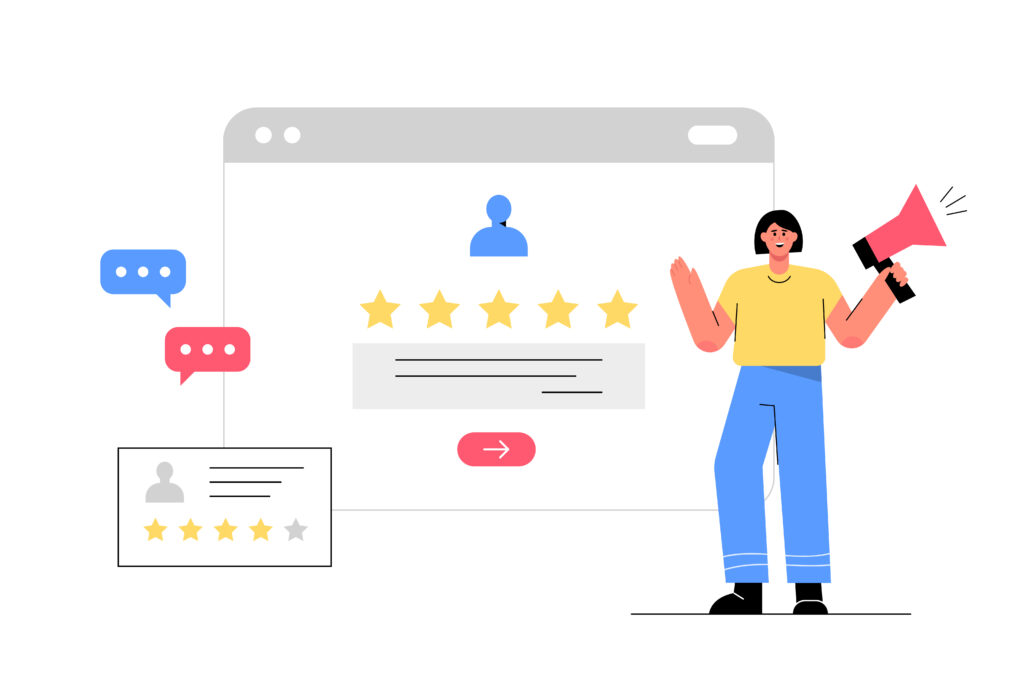 You can have the most attractive website possible that shows off your company's abilities all day long. But quite often, potential customers will look for customer testimonials before they'll make a buying decision. In fact, statistics show that 92% of customers read online reviews before buying and 88% of customers say that reviews have an influence on their online buying decisions.
For that reason, your testimonial page can be one of the greatest assets on your website when it comes to sales.
The testimonial page examples we've rounded up here are all case studies on how to use your customer feedback to your advantage. By the end of this article, you'll know:
The benefits of adding a customer testimonial page to your website;
What makes a successful client testimonial;
How to turn a happy customer into a sales tool;
How to create a WordPress testimonials landing page for free;
And how to create a testimonial page in under two minutes.
Plus, we'll show you 15 great testimonial examples from companies who are doing it "the right way" to inspire you to get started!
---
---
Benefits of adding a testimonial page to your website
Testimonials are social proof that your previous customers have been happy with your product or service. They're success stories, directly from your past clients — rave reviews from unbiased customers. And, as a business owner, you know that this is the kind of advertising money can't buy.
---
15 Testimonial page examples
The way you display testimonials to your potential new customers is critical in the success you can get from it. That's why we're showing you some of the best testimonial pages. As you'll see from these 15 examples, there is a method to their success. They're organized, attractive, consistent in design, visually aligned, and more. What else do you notice as you look through them?
---
Testimonial Page Example 1. Shopify
Shopify is all about building websites for companies to sell products. So, it should come as no shock that they know the importance of using testimonials as a sales and marketing tool.
Their testimonials page is simple, clean, and crisp. They use an image to accompany each testimonial, making it visually very interesting. They also categorize the reviews by each industry the clients work in, which future customers will find relevant while they're browsing through them.
Shopify incorporated the testimonials into interviews of each company that uses its website platform. Each interview gives the business an opportunity to tell their story and then, toward the end, they describe how Shopify functionality helps them achieve their business goals. This approach has the advantage of looking less like a sales pitch because it comes from the end-user and comes with useful information about building a business.
---
Testimonial Page Example 2. 99Designs
99designs is an online design firm matching graphic designers with businesses who need their services at a discounted rate. Without having a personal relationship with the person they're working with, they know that users will rely heavily on the positive reviews of those who used the service before them to make a buying decision. For that reason, they've made their high 4.8/5 star rating prominent along with a video testimonial.
Video testimonials, by the way, tend to be more effective than text alone. According to statistics, 95% of what we see in video is retained, compared to only 10% of what we read! So, 99designs was smart to add a video, followed by nearly 38,000 text reviews, to drive the point home. Additionally, you can pare down the reviews by the type of project or the industry, or both.
---
Testimonial Page Example 3. Hubspot
hubspot.com
Hubspot has such a massive customer base, you are able to filter their customer reviews and case studies by industry, company size, location, and more. This way, potential clients can find past clients who are closest to them to discover stories that most match their own needs.
What's great about this, is that it also gives HubSpot a chance to show off their biggest corporate clients upfront. Case studies, by the way, can be labeled as testimonials, but they are more focused on telling an in-depth story and can show quantifiable results.
---
Testimonial Page Example 4. Dribbble
Dribbble is another online freelance design website. The design of their testimonials page is, unsurprisingly, very well done. Not only is it simple, concise, and visually aligned with a two-column layout, but select reviews are highlighted with different colors, images, or videos. 
Additionally, each review includes a link to the person's Dribbble account. This is a way to encourage users to leave testimonials.
Testimonial Page Example 5. IBM
IBM uses the power of imagery with a scrolling photo gallery to showcase the newest case studies from their clients. You can create a similar visual effect by using an Instagram feed alongside your customer testimonials or designing your page with strong images.
Further down the page, you can enter search criteria, or choose your industry, solutions category, or geographic location to further hone in on case studies that are relevant to your business.
---
Testimonial Page Example 6. Squarespace
Website builder, Squarespace's client testimonials can be found by scrolling about halfway down on their home page. While it isn't its own page, we felt the way the concept was worth sharing here anyway — and once you see it, you'll know why. They showcase the websites of some of their biggest name clients and prominent talent by showing portraits of those customers. If you choose one that interests you, you get a deep dive into that client's experience with the company, including a quote from them, a video testimonial, stunning professional photos, and a preview of their website on the platform, each on their very own testimonial page.
This might be more in-depth than a small business can do for their testimonial page, but the concept could be copied on a smaller scale very easily!
---
Niall David's photography testimonials page was chosen for our list because of one very specific feature. While the 2-column layout is clean, organized, and looks great, that isn't why it made this list. We chose to show you this testimonials page because the photographer remembered one very important element that is, surprisingly, left off of many other testimonial pages — the call to action button!
Remember, when you've done such a good job of showing your future customers what a good job you're doing, don't forget to remind them to "buy" or "book now" with some sort of call to action on your testimonial page.
---
Caraway non-toxic nonstick cookware set out to turn the traditional cookware industry on end with high-end products. So their website and testimonials page needs to reflect that.
First, they display food-industry reviews across the top of the page, followed by nearly thirty thousand real customer product reviews, making sure to call out their 4.8/5-star rating. Each review also includes a link to the specific product that was reviewed and includes a "verified buyer" process to weed out the fake reviews.
---
Casper.com
Matress company, Casper, put together one of the best testimonial page examples, in my opinion. First, you can choose which product you want to read reviews for. Next, see the reviews, carousel-style, with text, a customer icon, and a star rating. Scroll down further and you'll find trusted magazine and online reviews of the company.
If you're not convinced yet, Casper then shows you a carousel feed of Twitter posts in which they've been tagged, followed by links to television spots where the mattress was reviewed. Next, you'll find the all-important call to action to find your mattress. Perfection.
---
Article, the direct-to-consumer online furniture store must rely on customer testimonials to help sell their sofas and chairs since there's no showroom and sales team to do it for them.
The layout of their single-column review page is simple, clean, and extremely effective. The star-rating system is familiar and it works. Each review links back to the specific product the review is written about.
---
This is so unique, it just HAD to make the list. Warby Parker is an online store for prescription eyewear and contacts. Their customer review page is unique in that they use customer testimonials to answer FAQs.
For example, as you scroll the page, a new frequently asked question appears on the left side of the page. The first one that appears, for instance, is about quality. Then, all the testimonials that mention the quality of the glasses are shown on the right side of the page. A very cool approach that we've not seen from any other sites.
---
The Farmer's Dog is a straight-to-consumer fresh dog food company. Without being able to see a bag or hold it in their hand before buying, reading testimonials becomes essential for consumers. In this case, they nailed it.
First, we see a clean, crisp carousel of 5-star google reviews with links to read more. Scrolling down further, we are met with a video testimonial followed by 3 important veterinarian testimonials, which are so very important to consumers in this market. Scroll further, and you'll find static success stories and video reviews that show how the food solves a particular issue that dogs face. Beyond that, Farmer's Dog shares social media posts they are tagged in. This page is very well done.
---
Madison Reed sells hair color online, which can be a difficult purchase. Having past customers and their reviews on the testimonial page is extremely important for helping customers make their buying decisions. They make it easy for the customer to narrow down their search by allowing them to filter the nearly 60,000 reviews by their choice of hair color.
---
Online accounting service, Xendoo has their reviews neatly organized in three columns, with a link to the company that left the review. But, the real gem here, is the massive call to rate your own experience! They know that reviews sell, and this is the way to get more testimonials. Don't forget to leave a button somewhere on your site asking your past clients to tell you what they think.
---
What do you find most important in a testimonial? Some people prefer only to read the lowest ratings. Others like to read the highest. Some people only want to see testimonials that include photos or videos. The great thing about mattress company, Purple's testimonial page is that it allows you to sort all 165,000 reviews by date, high rating, low rating, or if it's got photos.
We also noticed that Purple took the time to reply to many of the lowest-rated reviews. This speaks volumes about the company's customer service.
---
Other testimonial page ideas you can implement today
Besides creating an entire testimonial page on your website, here are some immediate things you can implement today to add reviews and testimonials to your website:
Display the most relevant of them on your home page
Embed them on the footer of your website
Add testimonials to a scrolling carousel
Insert testimonials into your image galleries as graphics
---
How to create a WordPress testimonials landing page for free
If your website is built in WordPress, you are in luck! Strong Testimonials makes it easier than ever to create a testimonials landing page. What's more, the basic version of the plugin is absolutely free! You can have a page up and running in less than 2 minutes.
---
How to create a testimonials page in less than 2 minutes
After you install and activate the plugin, the first step is to add testimonials. To do that manually, visit your Dashboard > Testimonials > Add New and add the review there along with your client's details. Set a featured image if you want to. Then publish.
Next, create a view. This is simply a group of settings for how the reviews will appear on your site. Go to your Dashboard > Testimonials > Views > Add New and give it a name to help you identify it, like "testimonials landing page." First, you'll need to choose what testimonial(s) will be included in that particular view. Then, you'll simply choose what options you want for your view, everything from layout to colors, and the ability to match your current theme.
That's it! After you save changes, you simply create a new page and paste the view's shortcode into a new shortcode block.
You will be limited by the free version, or you can upgrade to Strong Testimonials Pro for more custom options. The free version of Strong Testimonials is quite robust — it gives you the ability to build a testimonials slider, add a star rating, and add pagination. However, the PRO version will automatically import testimonials from Google, Yelp, WooCommerce, Zomato, and Facebook, it will send out 'thank you' emails to your clients who leave a review, it allows you to create filters for testimonials, and includes more options for customizing the look of your reviews.
---
Key takeaways
As you've seen from the examples in this article, there are many different approaches you can take when it comes to your testimonials page. All of the following (and many more) can be done using Strong Testimonials:
Using video testimonials;
Using call to action buttons on your testimonials page;
Giving users the ability to filter the testimonials;
Including a form to ask customers to leave their own reviews;
Using the popular and familiar star-rating system; and
Sharing testimonials from a variety of different sources.
We think the testimonial pages from Casper and The Farmer's Dog are some of the best examples that pull many of these concepts together in one place. How will you combine them to create your own impressive testimonials page?
---
Final thoughts
When you've got rave reviews from your customers, use them to your advantage! That social proof is worth more than all the paid advertising in the world. Use Strong Testimonials, along with the inspiration you got from this roundup of testimonial page examples to create your own conversion-focused reviews page. You'll build your shopper's trust, engage with new and past clients, and turn past customers into new sales.