What Are The Benefits Of Customer Testimonials Placed On A Website And How It Can Affect Your Business?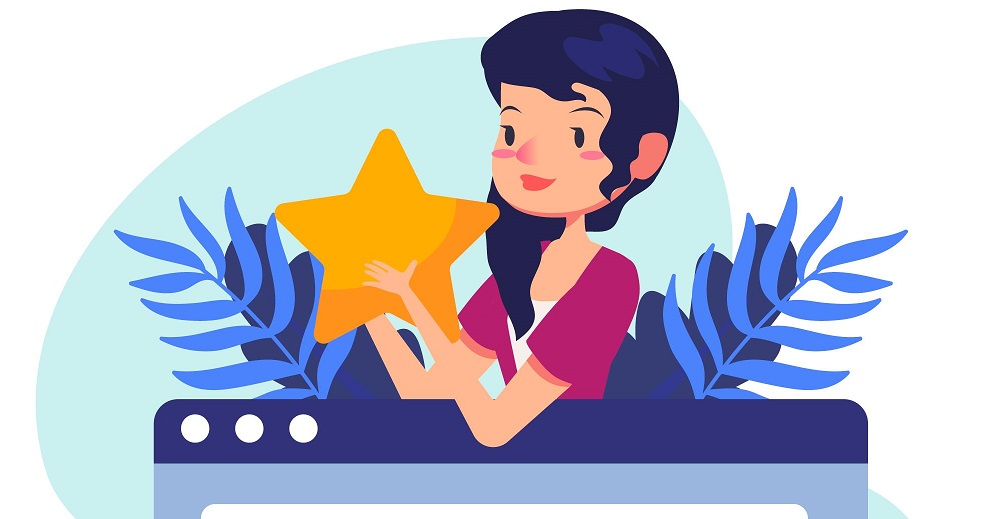 So what exactly are the benefits of customer testimonials? Customer testimonials can be a vital content feature if you sell a product or service on your website because they are unbiased opinions that encourage people to buy. By including testimonials on your site in text, audio, or video formats, you present content that will persuade visitors to buy your product or service.
Testimonials should be used to build legitimacy. Testimonials work because they aren't heavy-handed sales pitches. Instead, they speak neutrally and develop trust. Real individuals are being used to demonstrate the success of your product or service.
---
---
What's a Testimonial?
Testimonials are intended to highlight the positive aspects of your product or service by stating positive things about it. You select a few of your most loyal clients, those who regularly buy from you, and ask them to promote your product.
Testimonials are an essential part of a brand's marketing strategy. You see them in TV commercials when genuine consumers talk about how a small device or a specific car altered their lives. They're on websites and in sales materials. If you've ever sent out a request for proposals, you've almost certainly received testimonials in the sales decks.
Sometimes the feedback isn't entirely positive. Perhaps the testimonial says something you don't want to draw attention to. Collecting input, in any case, is a fantastic learning experience.
This market research might help you plan forward, make adjustments, or refocus your services. Do you keep hearing the same things? Perhaps it's time to change your business approach or launch a new product.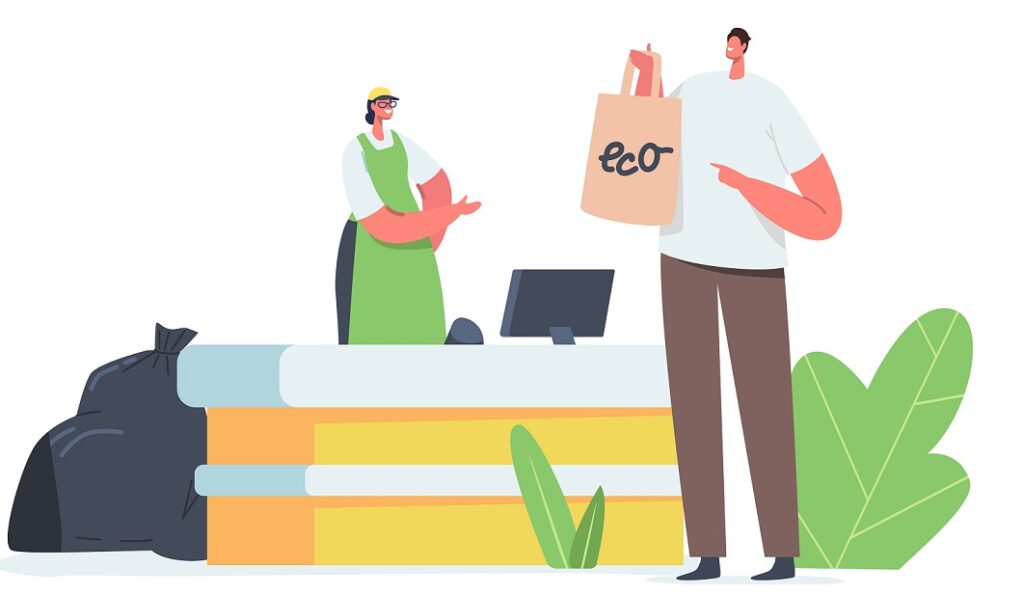 ---
What should a testimonial include?
A strong testimonial will include a detailed explanation of the project or campaign on which you collaborated with the client. The project is usually framed as a challenge or a problem. You found a solution and produced a result. A testimonial should clearly describe how this was accomplished and how the client benefited.
The more details in a testimonial, the more trustworthy it is. The person's name, title, company, and photo should all be included in the testimonial. Only the person's initials appear in the least believable testimonials.
---
Why testimonials are important?
Did you know that 84% of people trust online reviews as much as they do their friends and family? This alone should tell you one of the reasons why we stress about the importance of testimonials.
Testimonials are the perfect way for you to convince site visitors to buy what you're selling. After all, there's a lot of competition out there vying for the same target audience. You can't just expect people to hand over their hard-earned cash without a good reason. Luckily, the power of testimonials give people a good reason to buy.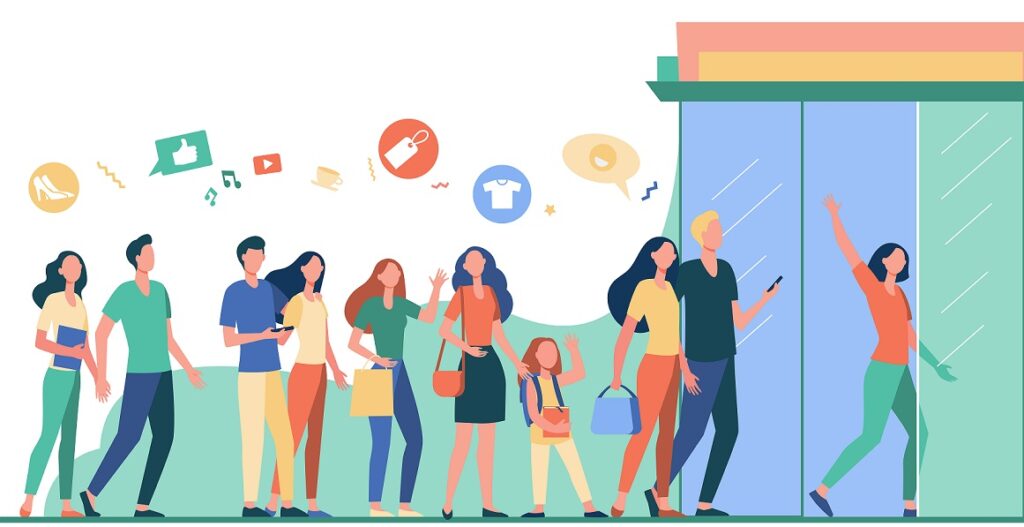 So what are the benefits of testimonials and why you should add them to your website:
Bigger Email List: People who read your testimonials, but aren't quite ready to buy, can subscribe to your email list and stay connected. This gives you a chance to nurture your leads and convert them into paying customers.
Unbiased Opinions: It's easy to tell potential customers you're the best in your industry. What company wouldn't do that? But if you really want to convince someone you're worth it, use testimonials. People are more likely to trust actual customers than the company boasting that they're amazing.
Establish Credibility: Growing an online business is tough. It's so easy to launch an eCommerce shop these days, and consumers have more choices than they know what to do with. Using testimonials to establish yourself as a trustworthy brand is an effective marketing technique.
Generate More Sales: The more ways you show potential customers how great your products, services, and customer support is, the more sales you'll generate. People are always looking for high-quality products, stellar customer service, and great prices. The testimonials you collect can showcase all of this and more, convincing people to buy from you.
---
Are testimonials effective for your business?
It's well known that product testimonials are very reliable. Do you want to know why small businesses such as "mom and pop" stores are usually more trusted and appreciated by the buyer than big corporations? Even though high quality of product/service is no issue for either of them.
That is because those businesses have managed to earn the trust of the customers. They convey more credibility and show they care about their clients' needs and the local community. People don't think of them as being solely money-driven, but as an altruistic, personalized solution to their problems and needs.

Research shows that focusing on customer experience is of paramount importance if you want to have a successful business and increase your profit.
There have been many case studies related to the power of customer reviews and especially the positive ones. Here are some numbers to show you the importance of displaying customer reviews and testimonials on your site:
over 90% of all online buyers read the online reviews of the product/service before they purchase something on the internet;
positive reviews influence 90% of all buyers when it comes to making their decision to make a purchase;
almost 90% of consumers trust customer testimonials as much as personal recommendations from their family and friends;
the purchase likelihood for a product with 5 reviews is 270% greater than that of a product with no reviews;
customer testimonials are the most effective type of content marketing, with a rating of approximately 90%;
displaying customer testimonials on your site helps you generate up to 62% more revenue;
And once you earn the trust of a person, you want to make sure you use that to your benefit and spread the word. That way you encourage other people to switch from merely potential customers to loyal buyers.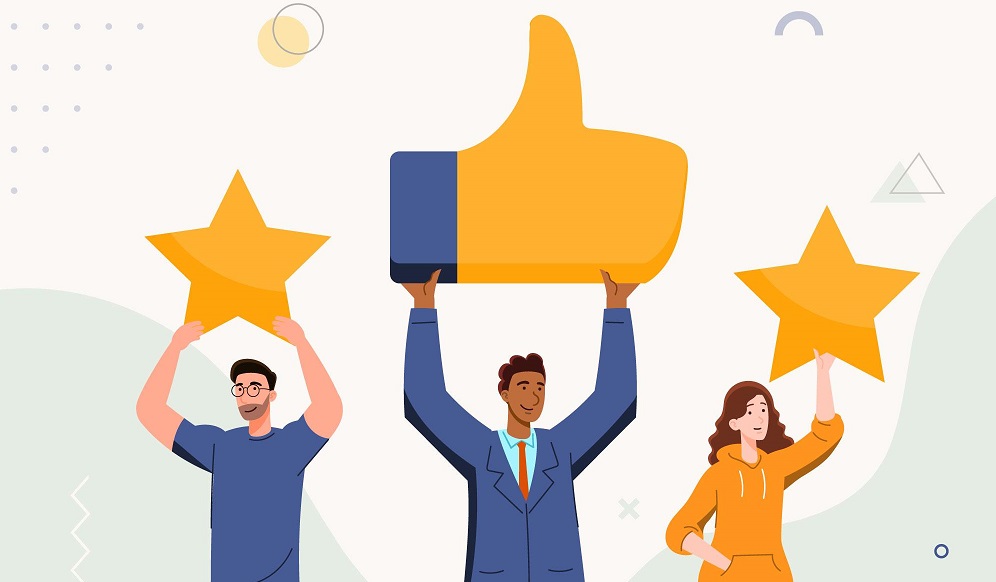 ---
What are the benefits of customer testimonials?
Many people wonder what are the benefits of testimonials if they just started their business. Testimonials are powerful sales tools because their main purpose is to convince people of the quality of what you're selling and convert them into customers.
So what about the benefits of testimonials in advertising? Testimonial advertising is used everywhere and by anyone around you. By individuals, B2Cs (business-to-consumer) or B2Bs (business-to-business). You see them as testimonial ads on TV, on landing pages of websites, on social media platforms, on review websites, newsletters, and so on.
The list of benefits
So why use testimonials on your website? Here are some of their most important benefits:
according to several case studies, they increase your conversion rate or, in other words, they boost your sales, by over 60%;
testimonials build trust and credibility for your business, which makes them the perfect sales pitch strategy. More than 90% of all buyers are influenced by the positive online reviews they read about a certain product. Case studies also revealed that over 90% of all consumers trust testimonials as much as the opinion of a family member or close friend;
they are some of the most cost-effective marketing strategies you can use. In most cases, it won't cost you anything to request a testimonial from your customers. Advertising campaigns, on the other hand, can get really pricey and don't always guarantee the same positive effects;
client testimonials help your prospective customers buy faster. When you collect and display all your testimonials in a single place, it is easier for them to find out everything they want about a certain product. That helps speed up their buying process;
they can work as a great description of your products or services. That saves you the trouble of coming up with one yourself;
testimonials can be motivating for your employees. They will be proud to be part of a business that is appreciated by so many people. Hence, you'll see an improvement in the quality of their work;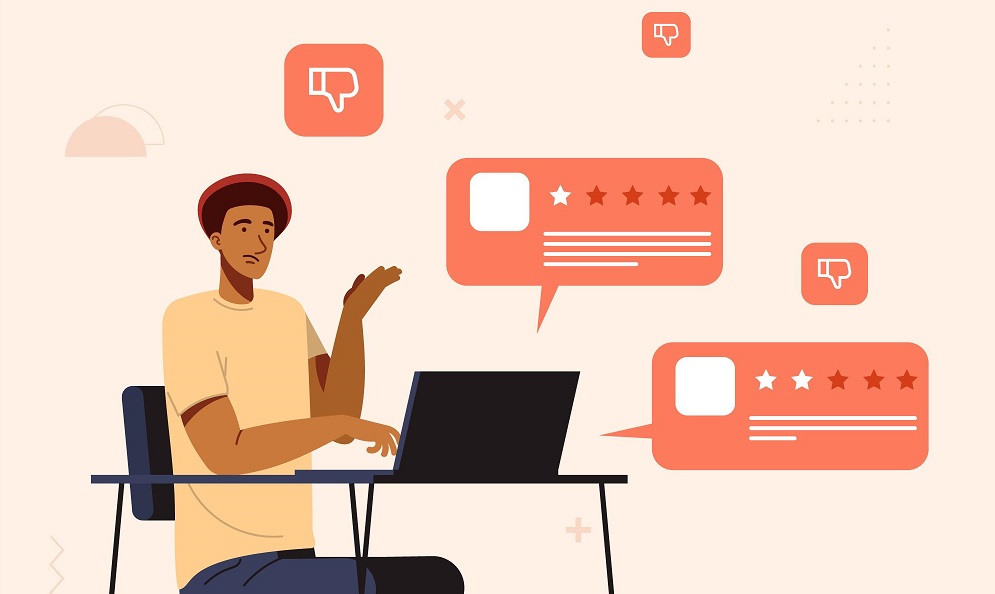 Do testimonials work?
When a lot of people trust your business, talk about it and praise it publicly, they inspire others to do so as well. The result is a better reputation and an increase in sales for you.
You can create a testimonial page anywhere on your site. You can place it on your landing page, a product page, etc. Another great way to use them is on social media, like your Facebook, YouTube account, and so on.
What about the benefits of video testimonials
What are the benefits of video vs written testimonials? Visual testimonials are preferable to textual ones. Not many people know that video testimonials perform better on websites than written testimonials, converting at far greater rates. But why is that?
Video testimonials are more difficult to manipulate, making them appear more powerful. They bring an element of sincerity that text and even audio reviews lack. Consumer, client, or patient video clips demonstrate to prospects that other people—people who may even look or sound like them—are satisfied, if not thrilled, with your level of service.
---
Can testimonials really help your business grow?
What are the benefits of testimonials? Customer testimonials are the shared buying experiences of happy customers. Other words for client testimonials are positive reviews and social proof.
People are easily influenced by the opinion of others. When someone says good things about a product or service and shares their pleasant experience with the item, others will start to desire it and believe in its quality. That means new customers for you!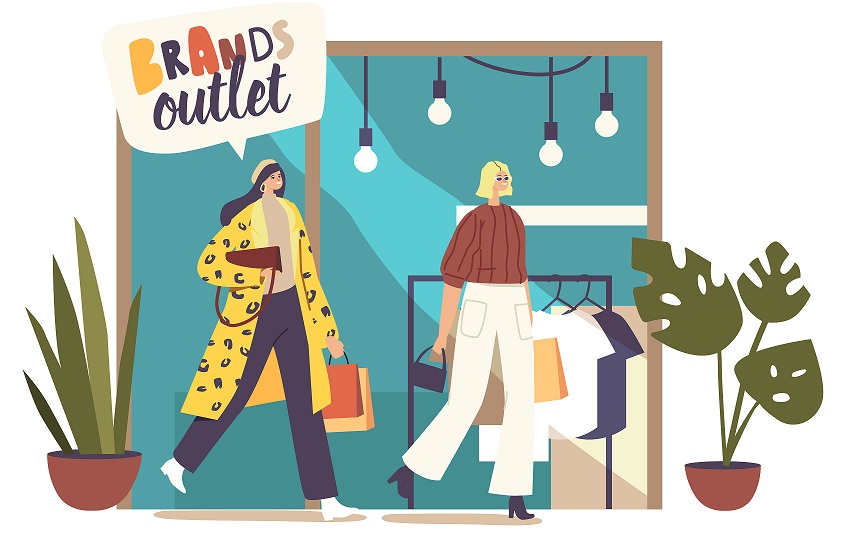 Multiple case studies have shown that consumers are more likely to buy a product or service with good reviews and higher ratings. Just think about your process when you want to purchase something. Don't you read the reviews for that product before you buy it?
However, people don't always think to leave you a testimonial. Sometimes you have to ask them to do so. How to ask for a testimonial, you say? There are plenty of ways. You can start by reading our guide on how to ask for a testimonial.
There are also many online tools that can help you properly display your testimonials. One of such plugins is Strong Testimonials a WordPress testimonial plugin that allows you to import Yelp, Google, WooCommerce, Facebook, and Zomato reviews. You can also handle custom fields ( email, URL, text, video upload, video URL). Try it for free here:
---
Why are testimonials effective?
So what are the benefits of testimonials and how are they effective? Efficient testimonials boost the company's conversion rates. What are the advantages? They increase confidence by posing as a third-party endorser, which causes the bandwagon impact.
Testimonials are a valuable source of social proof in this manner. People want to know if they are making the right decision before buying something – from a restaurant for tonight's dinner to a luxurious car. Stores almost often resort to other merchants when looking for an answer to the question.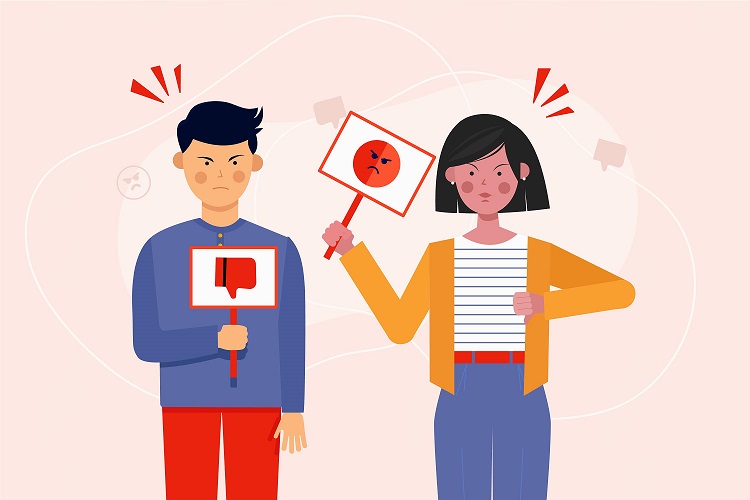 To clarify, this concept is known as social proof: a psychological process in which the attitudes and activities of others influence individuals to make the "right" decisions.
Moreover, customer testimonials are the perfect way to take advantage of the concept of social proof. You will inspire new buyers to purchase your goods by highlighting your current customers.
---
Conclusion
If you don't use testimonials on your website, you're missing out on one of the most cost-effective and effective marketing strategies available. On your website, use glowing, fact-filled testimonials to show your visitors that you're deserving of their trust.