Knowing how to gather testimonials from clients can be really helpful when you are just getting started with your business.
When you are new on the market, it can be difficult to get noticed. Fortunately, though, there are some really effective marketing strategies you can use to increase the number of visitors, subscribers, and eventually customers. You guessed it: we are talking about customer testimonials.
This post will teach you some proven-to-work strategies to get testimonials from clients and boost your business. So keep on reading to find out everything you need to know about business testimonials.
What are customer testimonials?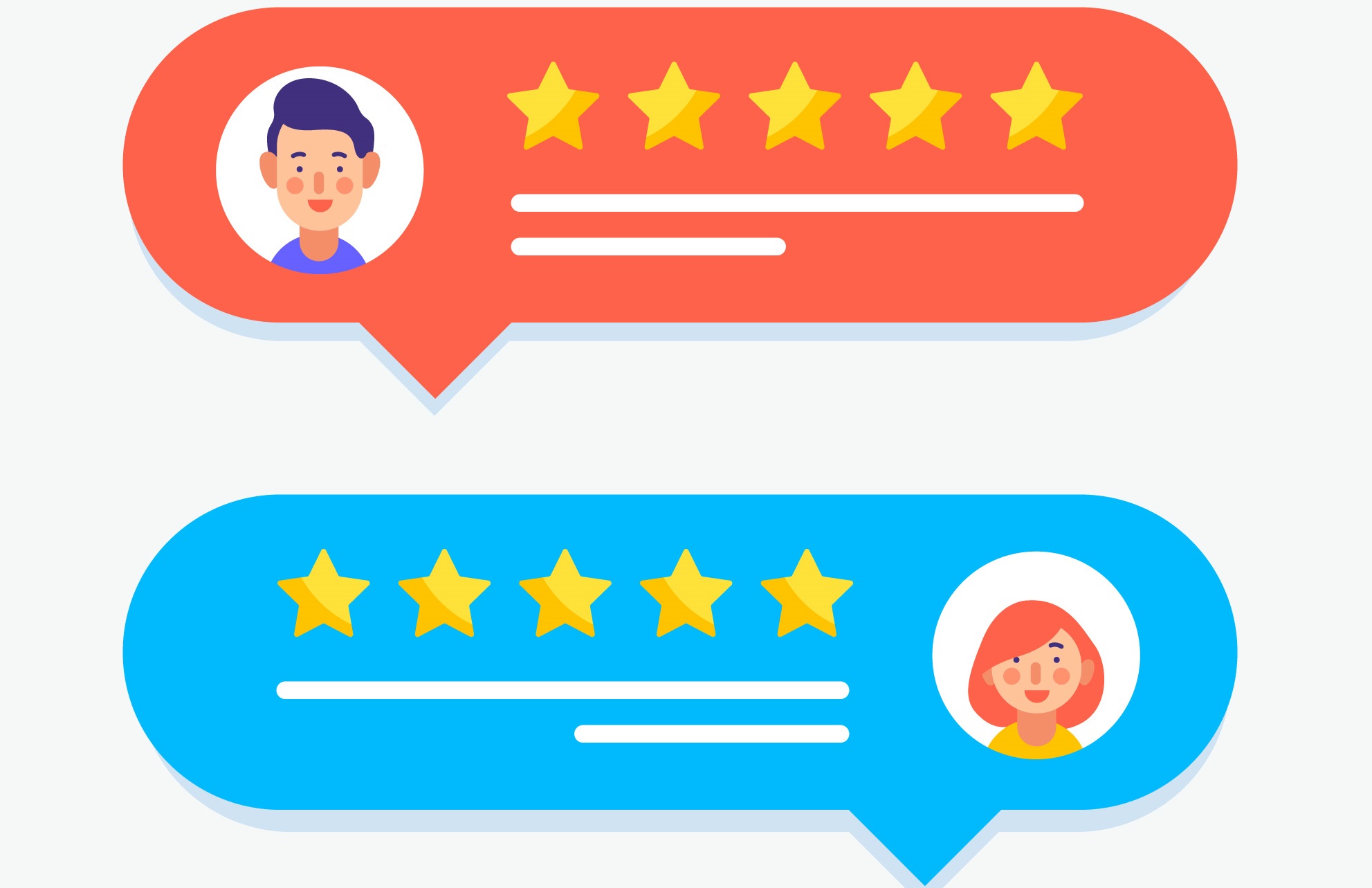 A client testimonial is an endorsement given by a customer for a product or a service they used. It is a recommendation that is based on the client's positive experience with that product or service. In other words, the customer has to use your business and be happy with the results.
Testimonials are really useful for business owners because they show potential customers you actually exist. Not only that, but also that your products or services are high-quality and really work.
There are several types of client testimonials we can give you as examples: quote testimonials, interview testimonials, influencer testimonials, press testimonials, and more.
All these can come in text, photo, audio, or video format. Written testimonials tend to be the most popular. The reason why is that customers prefer them the most because they don't have to show their face, appear in a video, etc. All they need to do is leave written feedback and it can be anonymous.
However, video testimonials can be more effective, so you should try to shoot for those when you request a testimonial.
---
Are customer testimonials useful?
Client testimonials are basically positive reviews left by customers. They can be very powerful because everyone reads reviews before making a purchase.
In fact, studies show that most consumers (well over 90%) read product reviews. The more reviews a product has, the more buys it will have. For instance, a product that has 5 reviews is 270% more likely to be purchased than a product with no reviews, according to several case studies.
Similarly, products that have positive reviews will always attract more buyers. The more positive reviews, the better. Testimonials are on the same level of trust as advice that comes from family and friends.
Also, according to research, client testimonials can get you an increase in revenue of more than 60%.
---
Powerful strategies to gather testimonials from customers
In order to get testimonials from clients, you have to know how to ask for a testimonial. And there is more than one universal testimonial approach to consider.
We'll give you the most common and effective strategies to collect testimonials. So, let's get started.
---
1. Reach out to your customers via email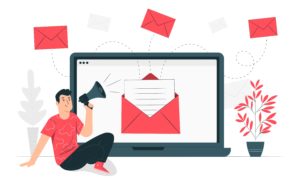 Email is still one of the best communication channels and a great way to get customer testimonials. Here are just a few advantages of asking for testimonials via email:
it is free;
your emails can get almost instantly anywhere in the world;
you can create a testimonial request letter and send it to multiple people;
email helps you keep track of all your emails and you can store all of them for as long as you want;
When asking for testimonials via email, you have to take into account a few aspects. For instance, you should have a sample testimonial letter or testimonial request template. This way, you don't have to compose one every time you make a request for testimonials.
You can read our complete guide on how to ask for a testimonial via email and here you will also find tips for writing a testimonial request letter.
---
2. Use the messages received from clients
Another way to gather testimonials is to use the emails sent to you by your customers. Sometimes, customers will send you emails just to let you know how pleased they are with your product. Those emails can be used as testimonial content. But again, don't forget to ask for permission from the client to use that content.
Also, make sure you use the content in those emails without personal changes and additions. Use the content as quote testimonials and don't take out of context what the customer writes. It is okay to make little adjustments if you have to fix a typo or correct a grammar error. But always show your customers the last version to give their approval before you publish it anywhere.
---
3. Interview your clients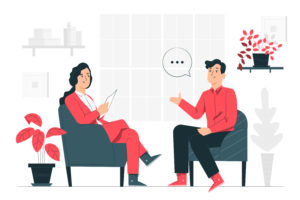 It is essential to gather testimonials from your clients, so interview them asking about their experience with your services/company. The best way to gather a customer's testimonial is by using open-ended questions after they bought a product from your company and are happy with it.
Asking the right questions at the right time will help you receive positive feedback, and don't let them just say "yes" or "no". Here's an example of a question: " Hey, David! It looks like everything is going well… Can you tell us more about your experience with [your product's name] so far?"
If you want rich feedback, you should ask questions to receive.
Ask how your product helped them and how things went before they bought your product;
Find out what made them buy your product;
Request a picture of your clients satisfied with your services.
---
4. Help your clients with the writing
There is a drawback. When asking your clients for testimonials, they usually panic and don't know what to say. But you can help them by asking for more details about their experience with your services and the results of using them. Next, summarize everything they said and ask them if you can post it on your website as a testimonial.
But there is an advantage too. If people leave negative feedback about your product, you can solve the problems they face instead of using it as a testimonial. This way, you'll eventually receive positive feedback.
---
5. Turn success stories into case studies
Having a close relationship with your customers will bring you positive feedback. Let's say you have an interesting project you're working on. Ask one of your clients to help you create a mini case study for a blog or social media post.
With that in mind, if they say yes, ask for a testimonial about the process and your project. You can also ask them about your previous projects, maybe some differences between new and old projects. Why not?
---
6. Find people's thoughts on social media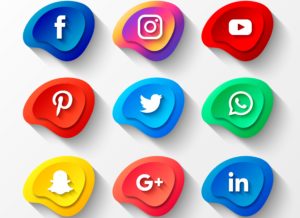 There are two common ways to get good testimonials for your business. One of them is to ask for them via different ways (like email for instance). The other way is to simply wait and collect testimonials that generate organically. Sometimes, when customers are happy with a product, they share their pleasant experience on their own initiative. They might leave you a positive review on your site or an external, review site like Google, Yelp, etc.
Another popular testimonials source is social media. People share a lot on their Facebook accounts, Twitter, Instagram, YouTube, and so on. And remember: sometimes people praise your business through something else than text. For instance, an Instagram picture. The photo might include your product or service. You can still use that as a testimonial.
So, what you can do is run a search for your business/blog/website on these platforms and see what comes up. You can also use tools like Facebook Insights, Google Analytics and others, to get notified when your business name is mentioned on these platforms.
Your own social media page is also a great place to look for testimonials. For instance, you can check your Facebook business page for positive comments and reviews and turn those into testimonials.
And if you can't find anything useful, create a post yourself asking for testimonials from your audience. You can make the post more fun by creating a poll or survey.
There is one important thing we should stress here. No matter what kind of positive feedback you find and where, always ask for the customer's approval before you use it to promote your business.
---
7. Check out Web Directories for Local Businesses
Other places to look for testimonials are external websites. There are a lot of positive customer reviews left by users and they can be used as testimonials.
If you have a local business, there are dedicated websites such as Google Business, Merchant Circle, Yelp, and Yahoo Local Business. Run searches using your business name and see if there are any positive reviews you can use to promote your business.
---
8. Look for testimonials on niche review sites
Depending on your niche, you might also use dedicated review sites like TripAdvisor, Trust Pilot, Expedia, and many others. People tend to leave feedback on these sites after trying your services.
So, if you need more testimonials for your website, it would be better to search on niche review sites. There may be a variety of reviews that you don't know about.
---
9. Get a testimonial from another business
Sometimes your customer is another business and when that is the case, it might be easier to get a testimonial. Businesses are aware of the value of promotion and testimonials in particular.
So you can help each other out. You can leave a customer testimonial for that business and they can also leave one for you. It's a win-win.
---
10. Take advantage of testimonial plugins
If you have a WordPress website, there is an easier way to collect testimonials from different platforms. You can use a plugin to gather testimonials.
Our recommendation is to use Strong Testimonials: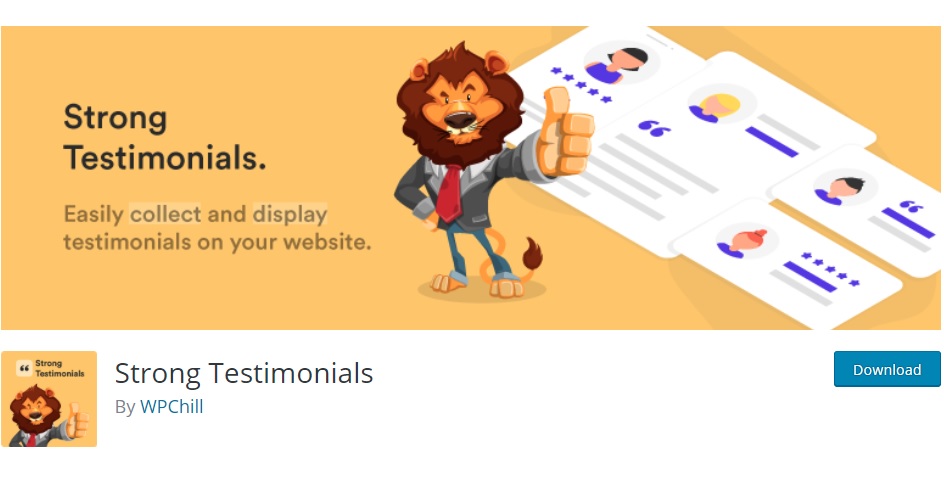 This is one of the most powerful testimonial plugins you can find. It has over 100,000 active installations and counting. Strong Testimonials offers both a free version as well as a premium, Pro one.
What makes this plugin such a great choice for WordPress users is the fact that is user-friendly but still rich in features.
You don't need to use code in order to use it, However, if you are skillful enough, Strong Testimonials is highly customizable.
Strong Testimonials offers some really useful extensions and one of them is the Strong Testimonials External Platform Importer. This extension allows you to import testimonials/reviews from other platforms like Facebook, Google, Yelp, Zomato, and WooCommerce. You can easily gather all testimonials and display them all in a single place.
In addition to this feature, Strong Testimonials brings a lot of functionalities to the table:
It lets you create various display types for your testimonials, such as sliders, lists, etc.;
You can create custom testimonial submission forms;
You can use shortcodes and widgets to display your testimonials and forms and more.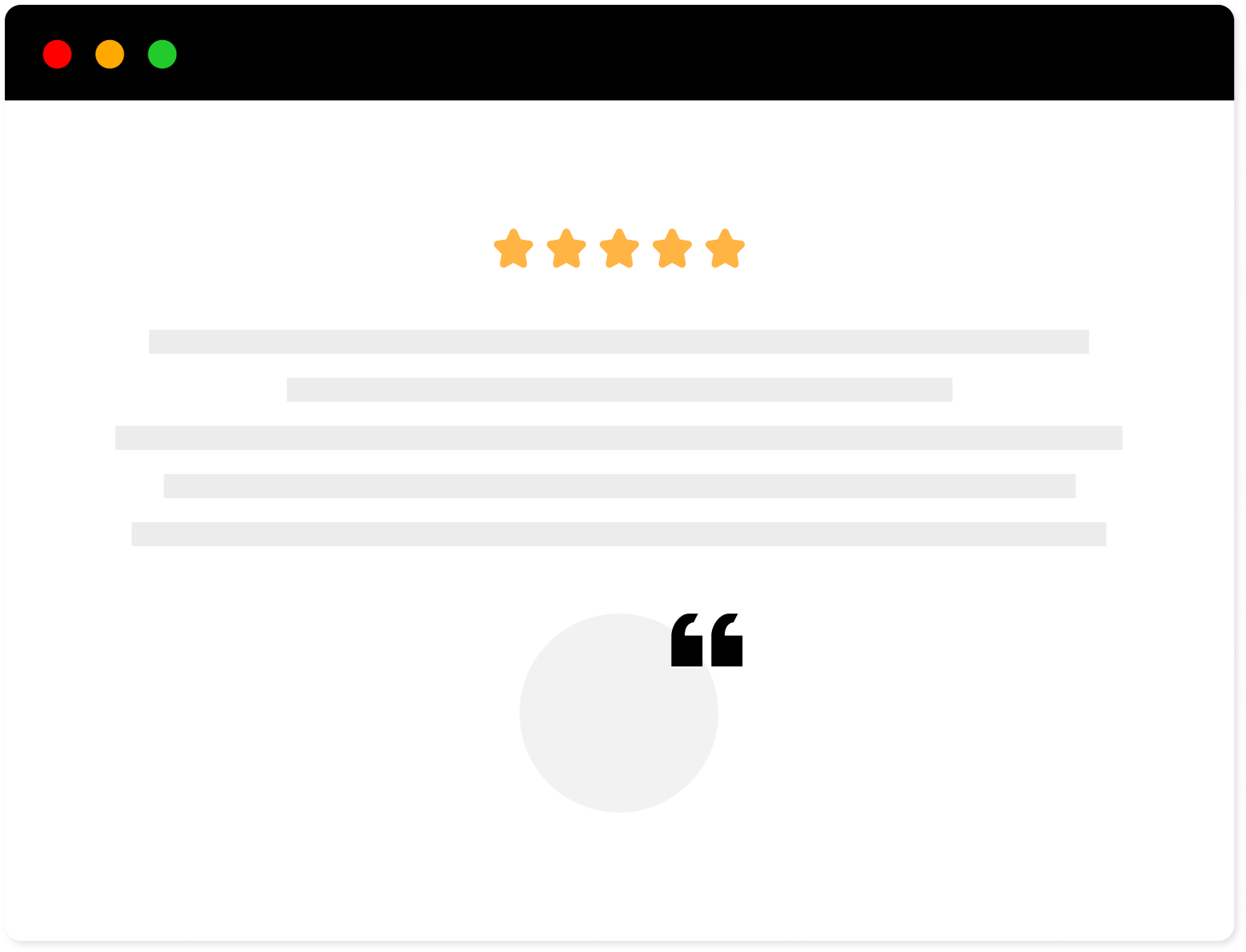 Strong Testimonials Plugin
We've built the #1 WordPress plugin for collecting, managing, and displaying testimonials. Drive more sales by leveraging your existing user audience.
---
11. Ask for testimonials on your own website
Here's another obvious method to obtain great testimonials. You can ask for a testimonial directly on your website. In order to do that, you have to create a testimonial request form. Again, Strong Testimonials can help you easily add a testimonial submission form to your site.
Moreover, you can customize your form in various ways, thanks to the custom fields feature. You can add, remove, edit and rearrange fields in your forms, such as company name, company website, photo, video, star rating, and more.
Once your testimonial submission form is ready, you copy the shortcode generated by Strong Testimonials and paste it onto the page you want to add the form.
Here's an example of a testimonial submission form created with Strong Testimonials:
And if you want to make sure you motivate users to leave testimonials, you can try to use some incentives. For instance, you can offer them small prizes, a discount, etc. if they accept to take part in a survey or leave a review.
However, you should mention in the testimonial if you offered any kind of reward.
---
12. Search through the comments on your blog
You can create customer testimonials from various sources, even if you don't ask for them directly. A good testimonials source can be the comments on your own blog.
Visitors often leave comments on your blog posts and a lot of them are positive. Do a search and see what you can extract and use as testimonials. And don't forget to ask for permission before you use them.
---
Summary
To sum up, there are a lot of ways to get testimonials from clients. You can search for them or ask for them. Testimonials can be found on social media, reviews sites, your own blogs or website, and even in your emails.
You can either search for positive reviews in all these places and just collect them or you can ask for a testimonial from a client.
If you opt for the latter, you can ask for a testimonial via email, social media, on your own website through a testimonial request form, via phone, on the receipt, by mail, or even face to face.
Some key takeaways when trying to get testimonials
Timing: ask at the right time, which is usually after the customer bought your product and the experience is still fresh in their mind;
Tone: use the appropriate tone, more formal for business clients and more informal and personal for regular customers;
Include as many details as possible about the customer leaving the testimonial;
Don't ever forget to thank clients for using your business and for helping you with the testimonial;
Always ask for permission to use the customer's positive review or testimonial to promote your business;
Customer testimonials are great marketing tools that can really boost your conversion rate and grow your business. They create social proof, meaning they can influence other people in their buying decision. Testimonials convey credibility to your business, they show potential customers you exist and you can solve their problems. So start using them today and increase your sales!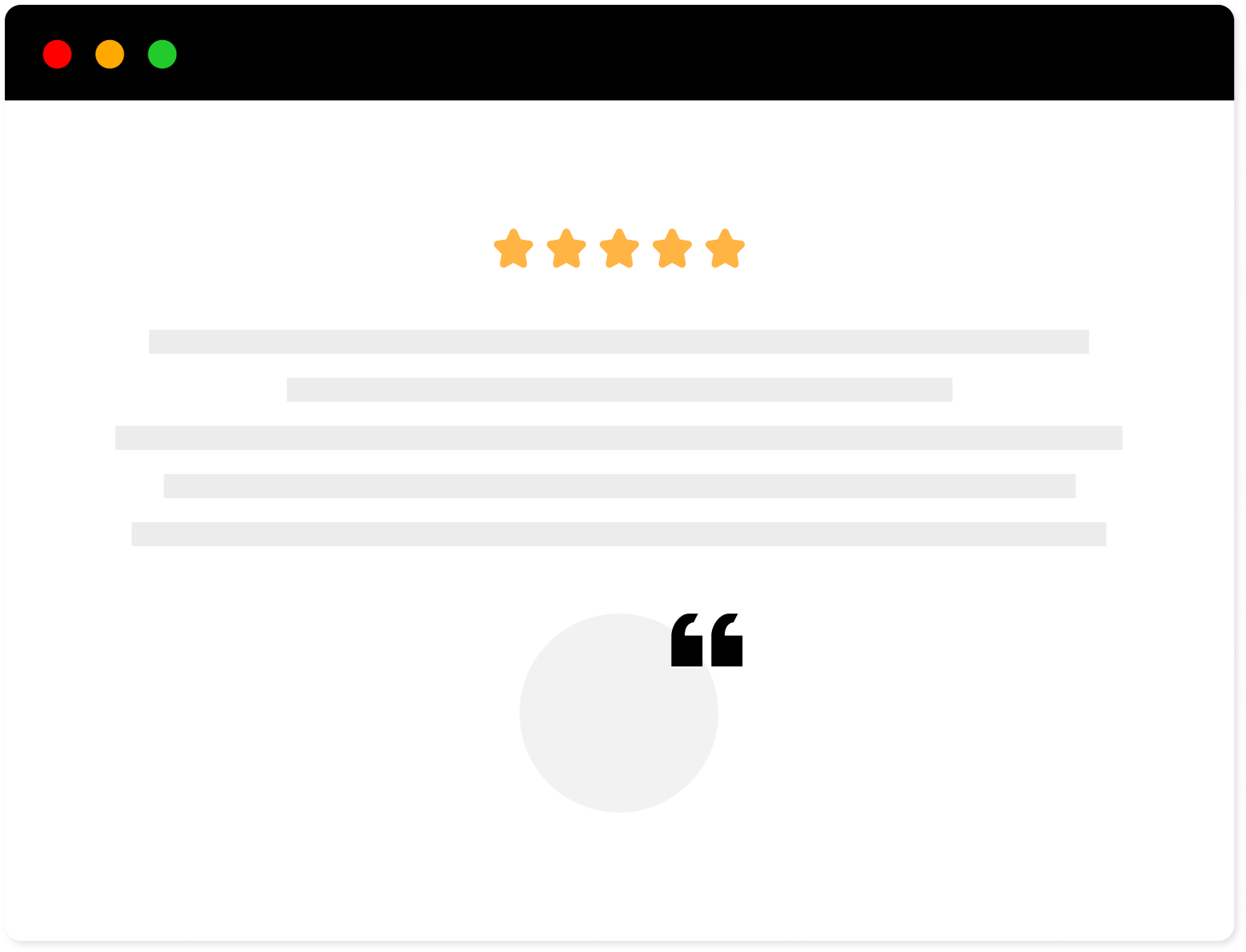 Strong Testimonials Plugin
We've built the #1 WordPress plugin for collecting, managing, and displaying testimonials. Drive more sales by leveraging your existing user audience.