How To Integrate Testimonials Into Commercials And Why They Work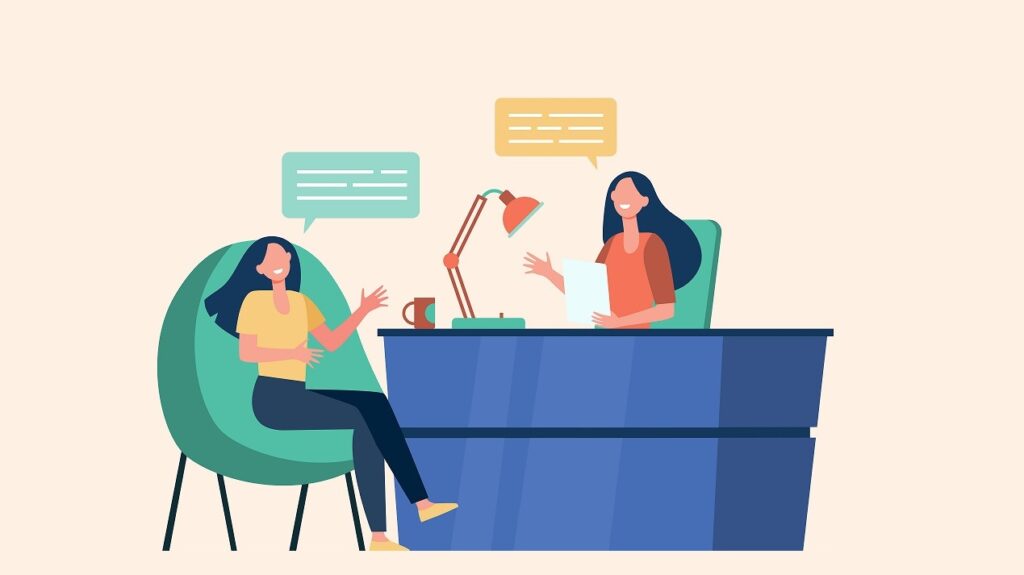 The concept of social proof is quite powerful. You are drawn in when you witness someone else having a good time with a new product or service. But how do testimonial commercials work, and why should you use them in your marketing strategies?
---
---
Testimonials in advertising
As a marketer, you may feel that your services are the finest available. However, you are aware that your consumers would not always believe you. This is when engaging client testimonials come in handy to fill in the blanks.
The most powerful source of inspiration for new consumers is your already pleased customers. When former customers tell others about how your product or service has benefitted them, it motivates new consumers, enhances brand reputation, and raises sales.
In advertising, there are numerous instances of testimonials. You can use customer testimonials in a variety of ways in advertising efforts to increase brand confidence. What is the best way to go about it, and what are some of the most common examples of testimonials in advertising?
Text testimonials
The most popular types of testimonials in advertising are text or quote testimonials. These are more convenient to obtain and are very cost-effective. Quote testimonials are more accessible through email than video testimonials, which need a lot of backend effort.
People trust testimonials more than commercials. Therefore using quote testimonials in advertising is an excellent way to increase CTR and conversions.
You may use quote testimonials in a variety of ways and across different platforms. The ideal strategy is to utilize them everywhere so that potential consumers can discover them at all touchpoints.
You should include a client photo, identity, and other data with the quoted testimonial (e.g., link to a website or a social media account). As a result, these testimonies are genuine and reliable. A written testimonial with no photo or further information appears to be fake.
If you're going to the trouble of getting testimonials from your clients, go the extra mile and ask for their photo and personal information so that anybody can verify the testimonials' validity.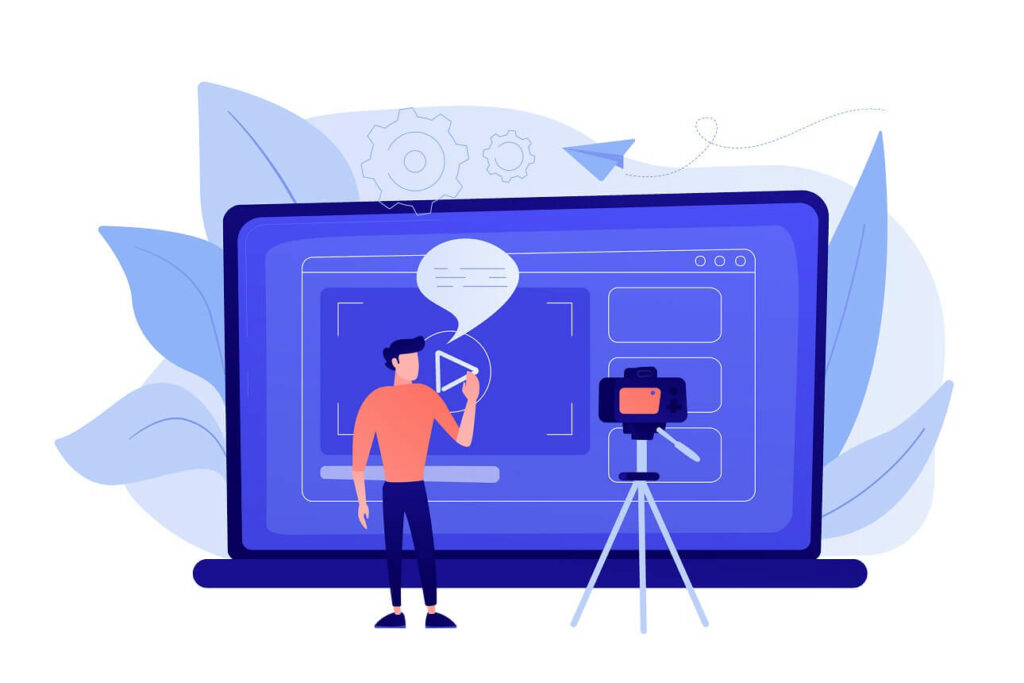 Success stories testimonials
Nothing beats client success stories, which are great instances of advertising testimonials. Readers may learn the entire narrative of how the product aided the users by reading success stories. Success tales are incredibly motivating.
Marketers can use text, video, case studies, or a mix of these to tell the success story. The focus of the success narrative, on the other hand, is on the customer's "success" with your product. It should motivate readers.
Influencer testimonials
These are the most common testimonials used in advertising today. Influencers, particularly micro-influencers, have revolutionized the marketing business. You may find them on social media, podcasts, television, blogs, and more.
Influencer marketing exploded in popularity in recent years. According to statistics, 70% of adolescents trust influencers more than celebrities, and most customers rely on influencer suggestions when purchasing a product. Therefore celebrity testimonial commercials have a huge impact on consumers nowadays. But the main downside is that testimonial commercials with celebrities require a lot of initial funding.
An influencer's testimonial is more powerful than an influencer just talking about your product or business.
If you collaborate with the appropriate influencers, influencer testimonials may be pretty effective. A good influencer is someone who has a significant influence on your primary target demographic. The followers of the influencer you're dealing with should be your target audience. Otherwise, your influencer will be a stranger to your target audience, and it will fail miserably.
Video testimonials
Video testimonials are the most impactful form of testimonials in advertising and marketing. Because you cannot fake video testimonials, they are the most effective. A written testimonial isn't guaranteed, but you can't overlook a video of a consumer discussing his experience.
Video material has a high level of engagement. Compared to a website without video, the typical visitor spends 88 percent more time on a website with video. Videos are not only entertaining, but they also increase the likelihood of a sale. According to a survey, 8 out of 10 consumers have bought an app after seeing a video of it.
The greatest part? According to 52 percent of marketing experts, videos provide the best return on investment. This implies a video testimonial is quite likely to work and give a good return on investment.
---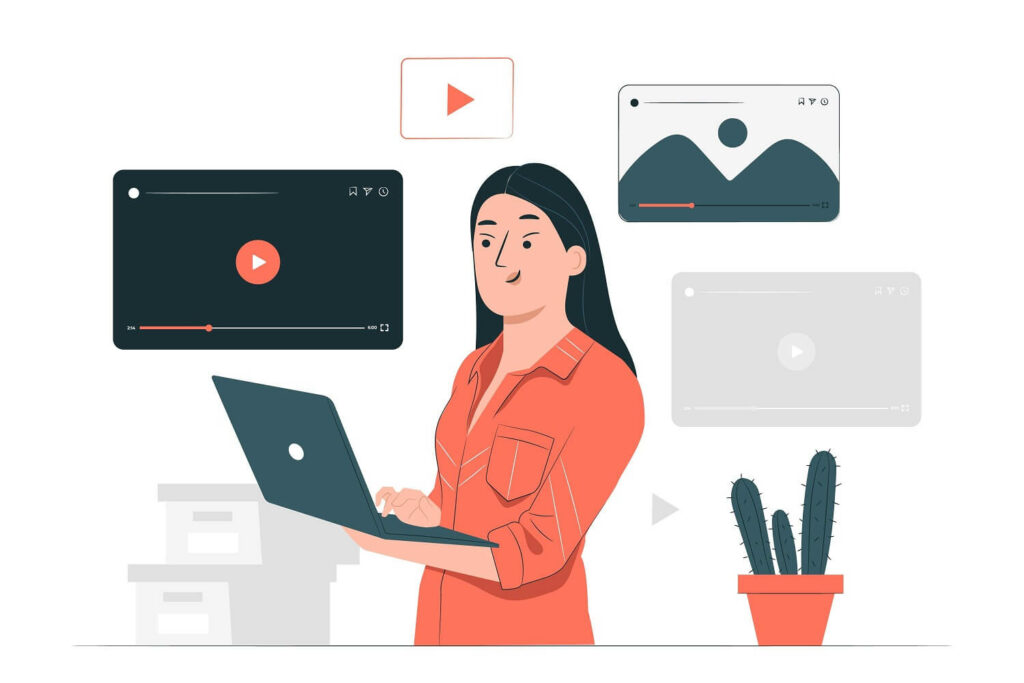 What is a testimonial commercial and why do they matter?
Testimonial advertising boosts trustworthiness and expertise. Customers must trust a company's reputation and degree of competence for it to build a loyal client base. Testimonial advertising is a formal means of letting people know that they can trust your organization, similar to how consumers researching a purchase would read pertinent comments, product feedback, or product/service evaluations.
You can utilize this high-impact strategy for testimonials in Pepsi Super Bowl commercials or any other TV broadcasted commercial. Other famous testimonial commercials include Terry Crews in the Old spice commercial or Robin Williams in a Nintendo commercial.
It's simpler for purchasers to show credibility concerning a company's claims when consumers upload images and videos about their experience with your product/service. Similarly, displaying visual testimonials from past influential clients may boost your reputation while demonstrating your professionalism and competence.
It is crucial not only for print or video ads. If you're making a radio or television advertisement, you may invite real consumers to participate in your project and tell their tale quickly. The consumer might offer his name, describe his problem or issue, and then tell you how your service helped him.
---
Why are testimonial commercials so effective?
We can't accomplish anything without consumer reviews, whether it's choosing a restaurant for lunch, buying a car, or deciding which doctor to visit. The typical buyer reads ten evaluations before trusting a company, and showing reviews may boost conversion astronomically.
It's hard to believe that only 20 years ago, we had to *talk* to people or read publications to find out what our peers thought of a product.
Testimonials bring the unseen to light
Let's assume your brand has a distinct edge in terms of taste. Great! Who, on the other hand, can see taste? It is undetectable. Let's assume you have a cleaning benefit that the TV system is unable to detect. Once again, fantastic! However, the unavailability of the TV screen to demonstrate your advantage prevents you from giving a compelling presentation.
Viewers may "see" what they can't see in the testimonial commercial. They won't be able to see your advantage with their own eyes, but they will be able to see it via a testimony. If viewers witness someone expressing a strong preference for your flavor or cleaning benefit, they are more likely to trust it and try your brand.
Testimonial commercials can show conversion
A truthful customer travels from doubt to skepticism to building conviction to a purchase choice right in front of the audience's eyes. That's what you want from your customers. You'd like them to try your product.
People testing a new product or experience – and being convinced by it – are shown in testimonial ads doing exactly what you want them to do with your product.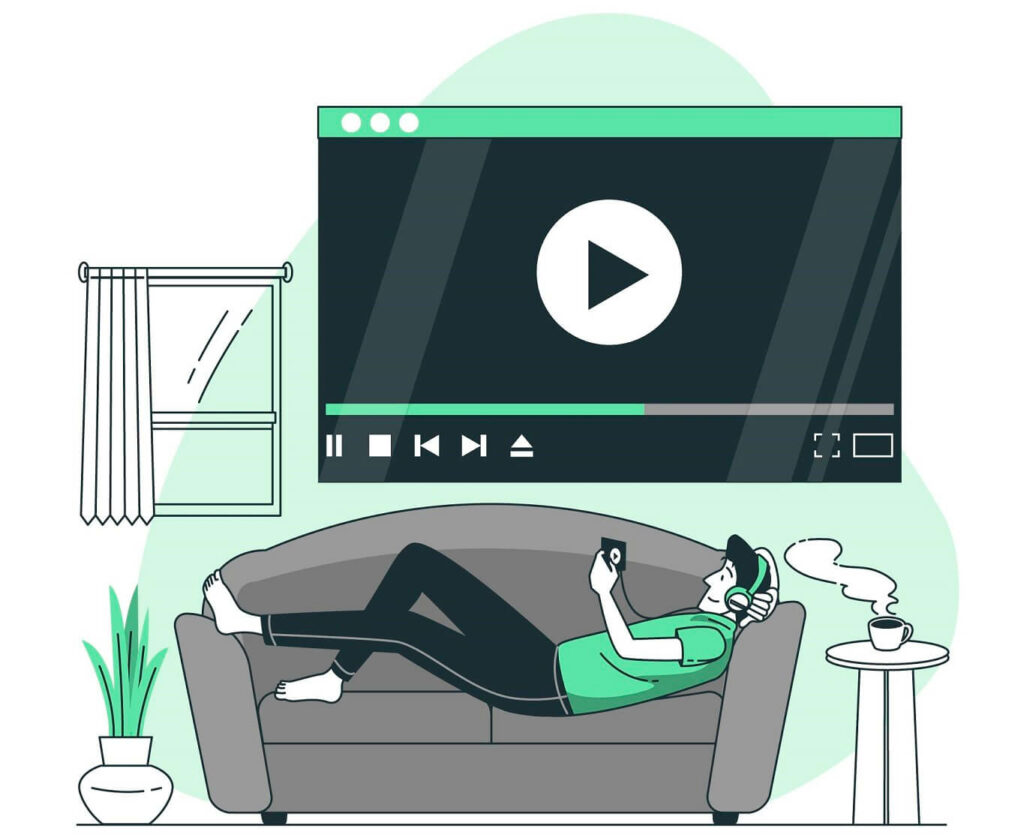 Testimonial advertisements are ideal for identifying your target audience
You have the option of pre-selecting and displaying your potential purchasers. In television advertising, identification is a powerful medication. On the other side, instead of adequately representing your customers, you could want to "upscale" them by 10% to get emulation and "identification" working for you.
In any case, you're in if your home viewer thinks, "That person in the advertisement looks just like me (or someone I'd like to be)." You've pressed the appropriate button.
If you're an attorney creating a television advertisement for a specific area of law, for example, you can use a genuine client. This customer can briefly explain how you won his claim and attest to your abilities and knowledge. Your viewers will be able to identify with the clients. But keep in mind that any commercial with fake testimonials will get you in real trouble.
---
Characteristics of a testimonial commercial that works
Making a commercial might seem easy. But creating the perfect testimonial commercial is an art. It would help if you kept in mind a series of things when working on one:
How can the product or service help
Any time a consumer makes a new purchase, there are some risks and uncertainties to consider. They must be aware of:
Is the product you're offering any good?
Is it able to deliver on the promises stated in your promotional materials?
Were your past customers satisfied?
Have others had the same kind of outcomes as this new buyer?
Is this a formula for disaster, or is it a win-win situation?
An excellent testimonial may provide the social evidence and reassurance that a potential client seeks, answering all of these issues and more. Positive testimonials might assist people who are unfamiliar with the brand in making more educated purchase decisions.
The perfect people
Here are a few places to look for testimonials:
Peers in your target audience: Demonstrate to potential clients that individuals with comparable qualities (sector, job title, age, etc.) have benefited from your services.
Your workers: Employee testimonials can assist potential employees in envisioning what it's like to work for your firm.
Influencers: Having influential individuals and brand ambassadors talk positively of your company helps pique the interest of potential customers in your products.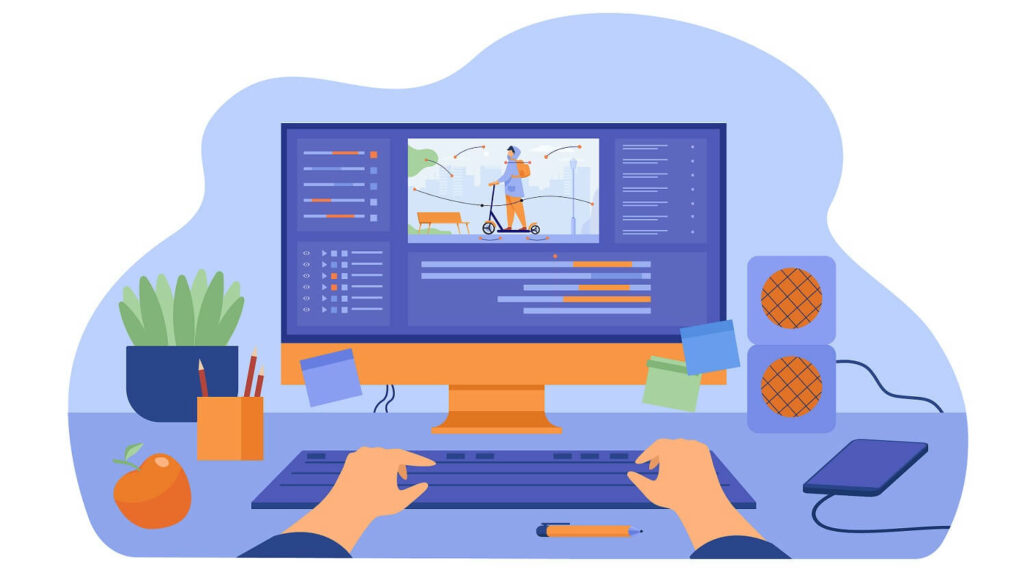 Experiment with visuals
Gone are the days when you mirrored word-of-mouth in print advertisements. In today's digital world, video is king, which gives up a slew of possibilities for improving user engagement.
Companies may use a testimonial video to communicate engaging anecdotes about their experiences with your brand's products or services since visuals are striking. See how you can use transitions, a b-roll, and a CTA element to brand them after your videos.
Provide measurable data
Testimonials are more than simply promises, which is why verification is required. Back up your testimonials with actual data that delves further into particular aspects of your customer's experiences with your items. After all, giving facts and figures is the foundation of credible and convincing testimony.
To-the-point and benefit-focused videos go beyond just a backdrop set since they generate enthusiasm in your testimony, allowing your company to drive curiosity while sharing information about its culture.
You may do this using case study-based testimonials, the questions you ask, or after creating in-depth related material that digs further into the endorsement.
---
Powerful examples of testimonials in commercials
Indeed, making the best testimonial commercials isn't simple! As a result, we've gathered some of the most excellent testimonial commercials examples from around the web and broken down the lessons you can take away from them.
Grammarly
Grammarly featured some of its users' inspiring tales as part of an extensive advertising campaign that included many sponsored search advertisements. While it's apparent that Grammarly didn't start these consumers on their incredible adventures, the emotion stated about the software is spot on.
By connecting themselves with what their consumers are doing, Grammarly boosts their brand's "coolness."
Hootsuite
Many testimonials focus on the company's product or service advantages, while Hootsuite takes a different approach by focusing on cooperation. Instead of working for them, they collaborated with Wiley to find a missing component.
This is a powerful endorsement because many of Hootsuite's potential consumers have the same issue as Wiley. Wiley's difficulty is one that many of Hootsuite's likely clients will face as well. Viewers can see how Hootsuite's service may help them. Make sure you address consumers' actual problems while filming your video testimonial.
Codecademy
"What Codecademy gave me was the power to make the things I wanted to do. It provided me with a feeling of direction." Those are powerful words. Who doesn't want to make the things they've dreamed about? And who doesn't want to feel like they're doing something worthwhile?
The video clearly states the benefits of the product. Codecademy could tell you about the structure of their seminars or the number of students they've assisted. Still, they appeal to viewers' hearts by presenting the benefit to enable individuals to discover their purpose.
In testimonials, focusing on advantages rather than features is even more essential than in the rest of your marketing.
Amazon
While appealing to viewers' emotions is effective, it's also a good idea to appeal to their reasoning side. This is especially true if your business is B2B. It's not simple to achieve both, but Amazon demonstrates how they can do it by highlighting key facts.
They don't go overboard and bombard the viewer with information. Instead, they focus on one or two stunning figures that demonstrate how much they can help their clients. It's well-made and doesn't take away from the story their subjects are presenting. It's tough, but not impossible, to strike that balance.
Aldi
This video combines elements from testimonies with parts from more typical ads to create something unique. And it's not to sell a product—for it's the purpose of employing more workers.
You don't have to limit yourself to using testimonial films to market to potential consumers. You can also utilize it for recruiting, brand recognition, and almost any other human-centered corporate purpose. Consider the possibilities!
Zoom
The B-roll in this testimonial is worth pointing out. What do you think of when you see youthful workers of a technology company utilizing the device in a contemporary office?
If you're like most people, you'll link the product with that workplace's trendy, relaxed vibe. This video shows how B-roll may be utilized to change up the aesthetics of a film and give a testimonial a unique vibe.
You don't need to copy the style of these videos entirely. It would help if you tried to develop a video testimonial style that is consistent with your brand. However, these videos demonstrate that you may achieve the same result using several techniques, methods, and forms.
---
Conclusion
Making testimonial videos for commercials is essential for building trust between your company and your consumers. It can engage your target audience and offer highlights about your business when done correctly. Not only that, but it also fosters a great culture by demonstrating a good customer experience to potential buyers.
Your brand may target your customers' pain areas and enhance your marketing efforts by mixing facts with captivating stories.