5 Email Templates To Use When Requesting Testimonials From Clients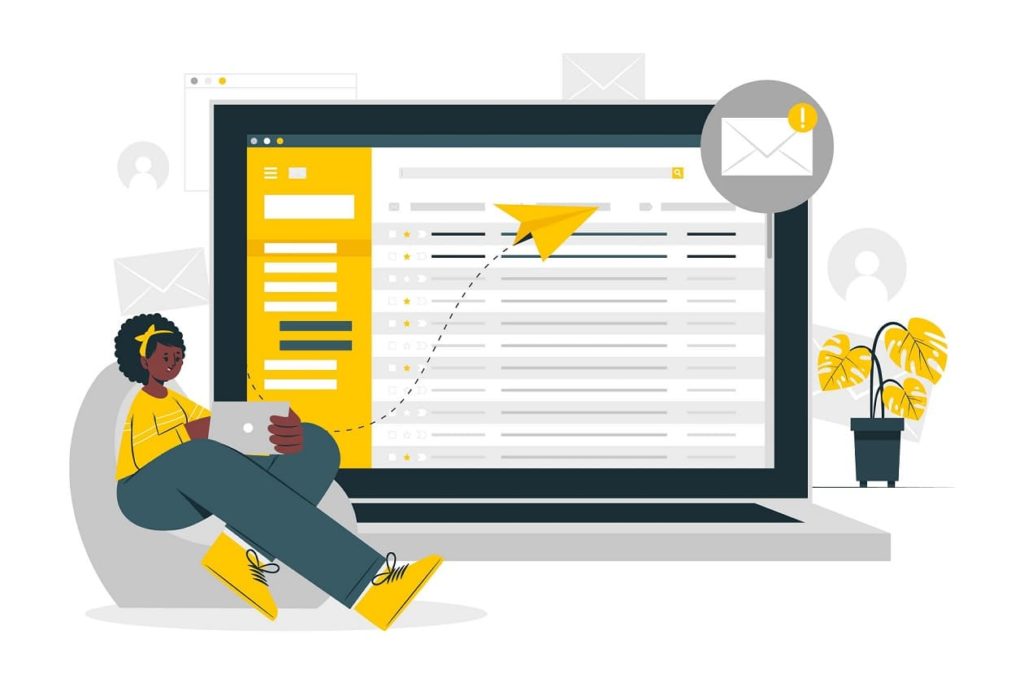 Asking for testimonials can be done in various ways, but the most general are testimonial request emails. If you are having trouble with requesting a testimonial, stay with us and go through this tutorial. We've included ready-to-use templates that you can customize.
When making an order, more and more consumers rely on word-of-mouth feedback. Customer reviews play a crucial role in the decision-making process of future clients.
Testimonials have a significant influence on how people feel about your company or goods. It's not really that easy to figure out how to collect them. That is why if you want to start accumulating the ratings your brand needs, our guide will give you all the details.
---
---
Methods for requesting testimonials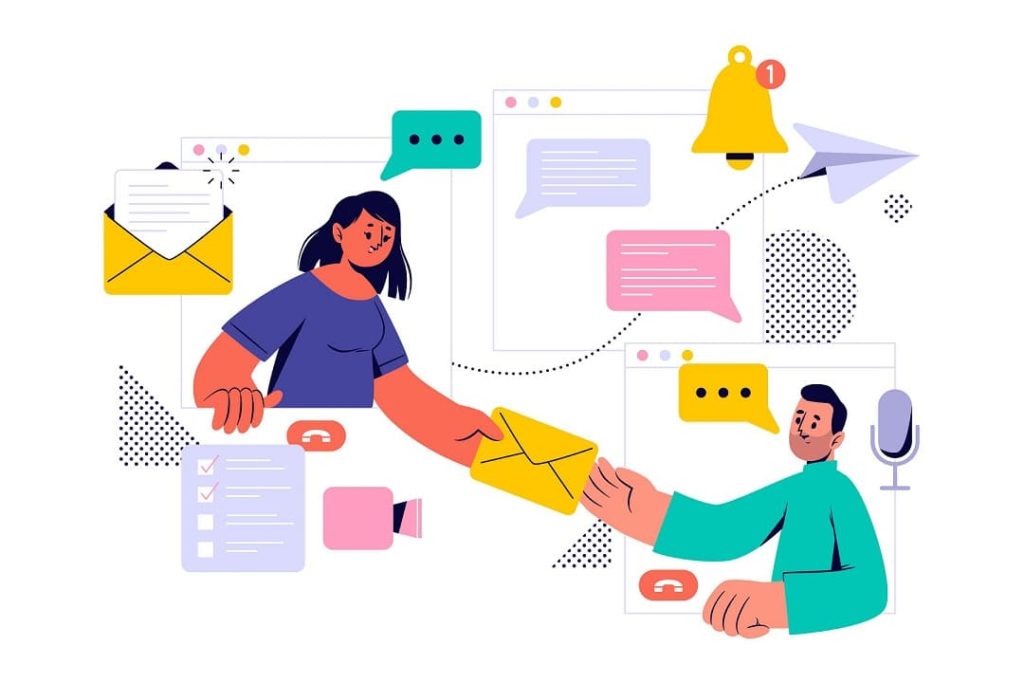 There are many methods to get strong testimonials. Here are a few:
Email
A company can gather feedback in multiple ways. The most effective and fast way to do it is through testimonial request emails. Every website should be optimized to receive testimonials through email. If it's not evident to the customer, you can direct them to the correct locations to provide feedback. Developing valid and natural emails is essential for requesting a testimonial. You can use the templates provided in this article and adjust them to fit any situation.
---
Text Message
The customer's inbox is most likely flooded with emails. Some go forever unopened. One good alternative to this would be to send a simple and short text message. You can include a short link to your landing page or ask for a text message testimonial but make sure to ask permission to use it on your website.
---
Special Review Section
Most people go directly to the product website to look for more information or to leave a review. It would help if you guided them to a special review section where they can do just that. You can include links or pop-ups to it in the site's sidebar, on social media, in blog sections, menu, or anywhere that your customers might focus their attention.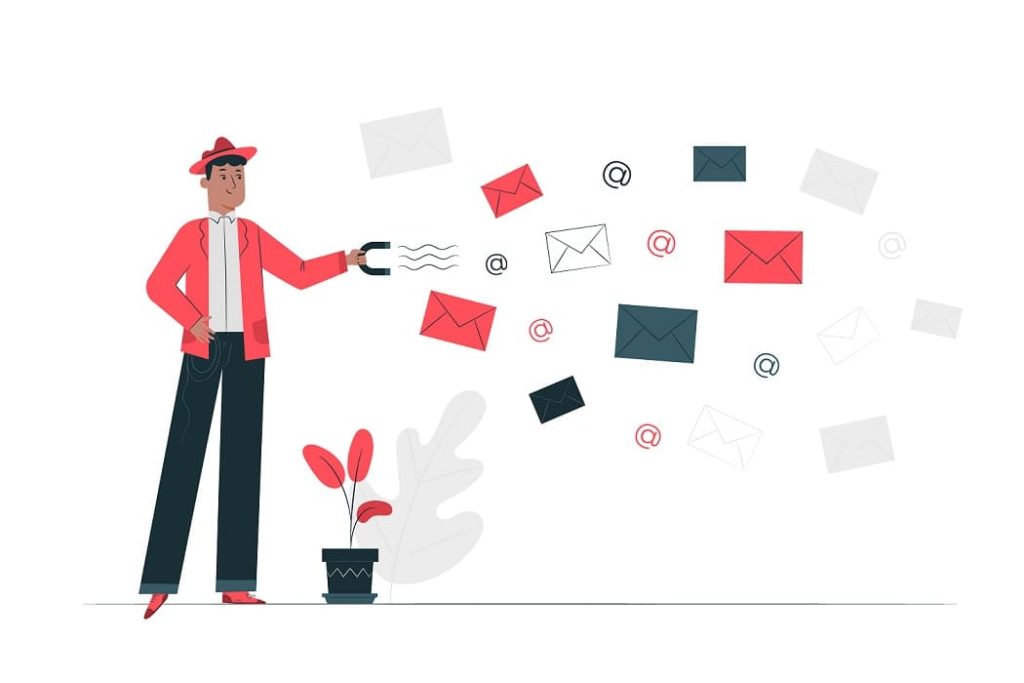 ---
Face to Face
Another best option to get a testimonial would be face-to-face. If you just started with your business and maybe you don't have a substantial email database, a good idea is to ask people in person. Face-to-face communication is more personal and genuine and is a good strategy for business owners that love to interact with customers in person.
There are chances that you won't receive a testimonial on the spot. You could hand them a card to find a link that takes them to your website and reviews section. If the customer wants to give a testimonial on the spot, have a form ready, so they can give consent for having it published on your website. This is just as good as testimonial request emails.
---
Receipts Link
Another good strategy is to receive testimonials only from the customers that have bought your product or used your service. Whenever your customer makes a purchase, they receive a receipt or invoice. You can have a unique link or a QR code that can take them directly to your landing page. You could add this QR code even on a menu, a sticker on a chalkboard, or advertising materials that your customers often look through.
---
Social Media
A large percentage of the population uses some kind of social platform. Many businesses, when they open, make accounts on the most popular social media platforms such as Instagram, Facebook, YouTube, Twitter, etc. If the business is small, a good strategy is to ask for testimonials from any of these platforms where you actively interact with your customers. The wider the reach, the higher the chance of you getting quality testimonials.
---
Special Events
Another least common method to get testimonials is through a special event. You can create the event yourself or look for events in your country and organize handling out cards or flyers with a link to a testimonial website. Set up a testimonial booth at a conference event where many other businesses have booths. Approach the people that stop by your booth and ask for a testimonial using a handheld device.
---
Strategy for successfully landing that testimonial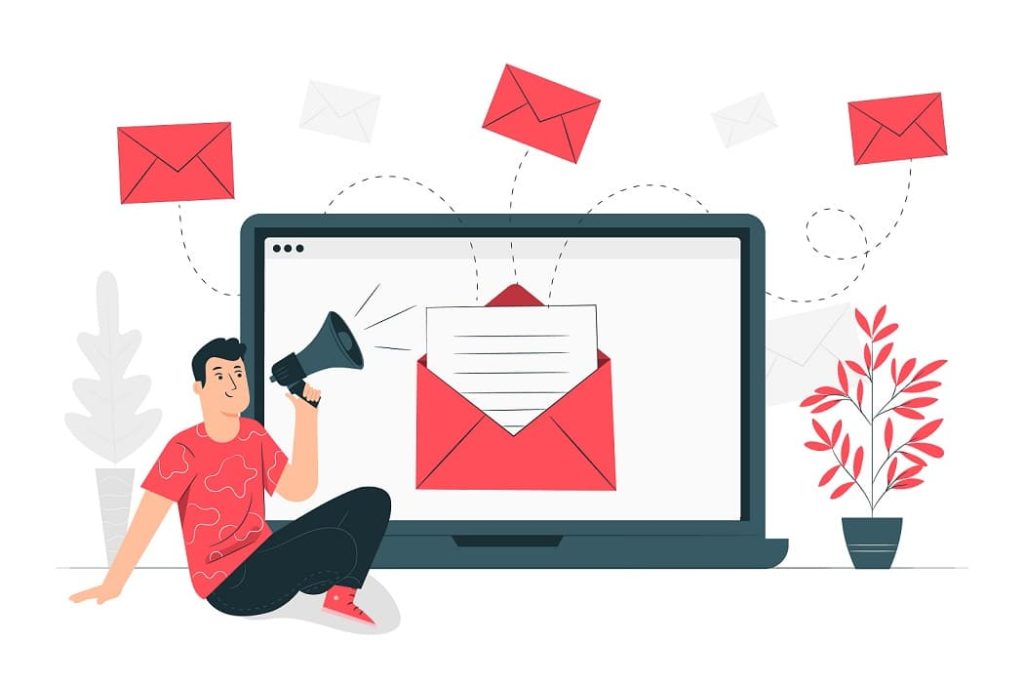 The right timing
Firstly, assess your customer base and the path they take with your product or service to decide when is the optimal time to send a testimonial request email. When you ask for testimonials, you can do so after the consumer has experienced your product or service, so they're satisfied with their purchase when they sit down to compose or film a review.
If you work with a marketing firm, the perfect time could be one month after you helped a client achieve their objectives. If you work for a SaaS company (Software as a Service), the best time to contact a customer is after they've used your product for 30 days. Before submitting your first feedback request, have your team investigate alongside your customer data to see what moments indicate that a customer is having success.
Don't be scared to request a testimonial almost immediately if your service relies heavily on customer service and one-on-one, personal engagement. Also, if you're selling a product or course that takes some time to utilize before showing benefits, if this is the case, allow your customer some time to test it out before making the request.
Depending on what you work on, the end of the quarter or year might be another reasonable time to request a testimonial.
---
Automated or manual requests
You may find that email automation is a better match for requesting testimonials from your customers, depending on the right time to send the testimonial request email template asking for reviews.
You could have consumers who are using a free software service and aren't dealing with customer service regularly. In this case, an automatic email sent when they hit the point of success with a product could be a better choice.
Suppose you're a client success manager or account manager who works with customers daily. In that case, you could try to determine the best moment to send testimonial request emails based on the flow of your conversations with them.
---
Give them a reason to say yes
Everyone has an email address nowadays, and your mailbox is undoubtedly flooded with messages on any given day, regardless of who you are. So, if you want your loyal clients to read your newsletter or even write a testimonial, you must provide them with a reason to say yes.
You could even provide a reward for sending a testimonial. A simple way to do this would be a gift card of their choice or a unique discount code. If it isn't practical for you or your business, send them a persuasive request email outlining how you would both profit from them providing a testimonial.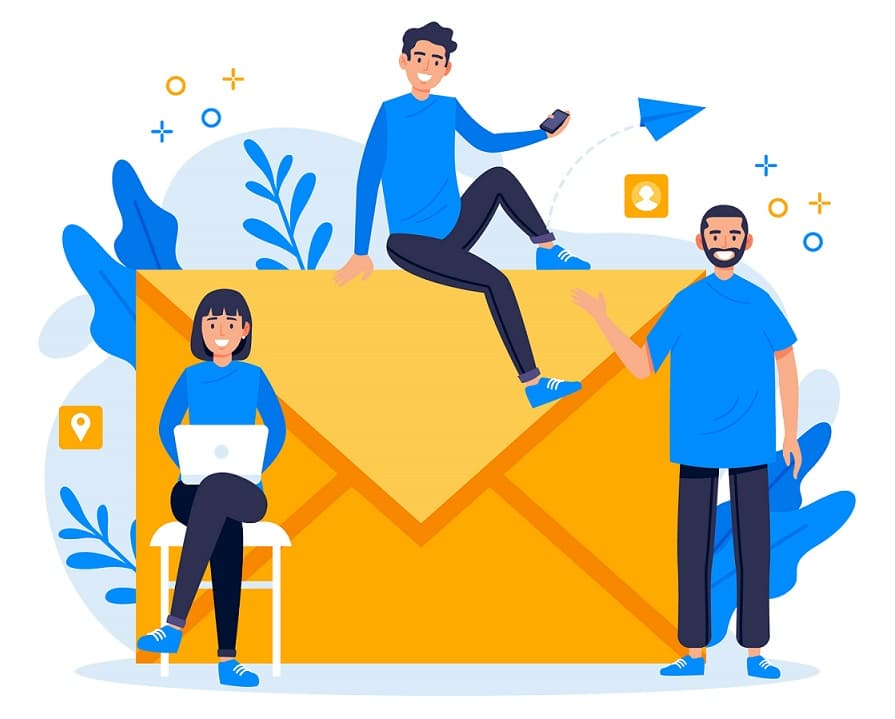 ---
Make it easy for them
Allow your consumers to write or record a testimonial for your website. Different ways of submission can be better for other customers due to personal preference or flexibility, so make sure you're allowing customers to leave glowing testimonials in any format.
It doesn't have to be about format only. The easier it is for the consumers to write and submit a testimonial, the better. This involves having buttons with clear descriptions on the website that can guide the customer or simple and easy to answer questions in a form.
---
Make it simple
The impact of the testimonial on your prospects is influenced by what your customers think. Asking simple and straightforward questions, you're pushing the client to get to the core of why they're happy with your service by asking questions. As a result, their recommendation is much more likely to align with prospects who "find themselves" in the testimonial.
Avoid one-word answers by asking open-ended questions. Choose questions that stimulate not just their feelings about partnering with you but also their story: the suffering that drove them to seek a remedy, what prompted them to choose you as a provider, what they wanted to achieve, and how they felt along the way.
---
Customize your testimonial email template
The samples below will help you get started, but before you hit "send," make sure you adapt them for each customer relationship. You've taken the time to develop a rapport with them, then adjust the testimonial request emails so that it makes sense in the sense of your connection.
Please take a look at our most valuable sample testimonial letters in the following section for getting a consumer to send a testimonial to get you started.
---
Testimonial request email templates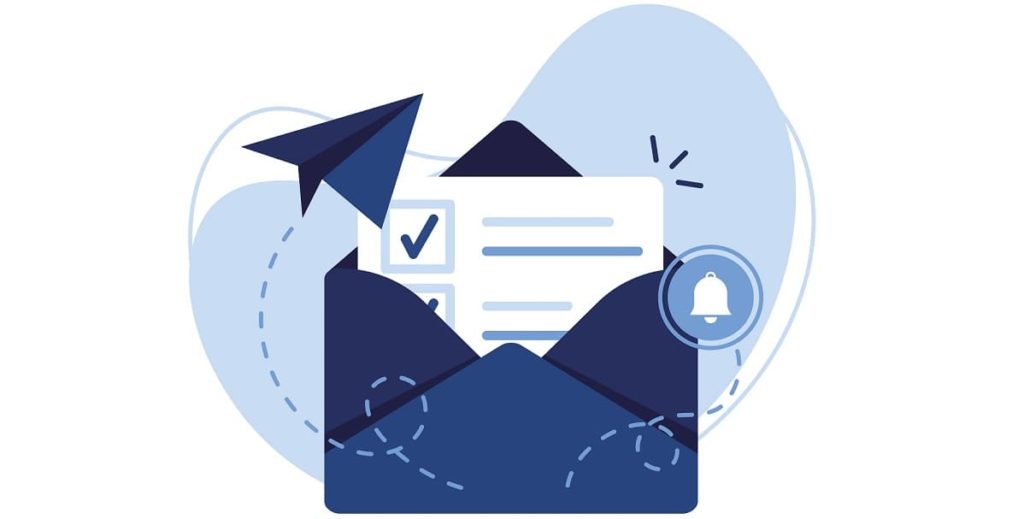 First of all, knowing how to ask for a testimonial via email is very important for your business. Here are some templates for different situations which you can customize depending on your business type or what you sell (product, service, etc):
Around holiday seasons template
It's a known thing that during the holiday season, most companies expect an increase in revenue. In other words, customers often spend their money on gifts or other special occasions. Here is a template to ask for a testimonial around the holiday season. To win the jackpot with them, you can easily include a unique discount code.
Subject: Happy Holidays!
Hi [CUSTOMER],
Happy Holidays!
As the year draws to a close, I'd like to express my gratitude for your support in using [YOUR PRODUCT/SERVICE] this year. I wanted to reach out to you to see if you would d be interested in sharing a testimonial on your success using [YOUR PRODUCT] because you've achieved excellent results in the time we've been collaborating together. You may use this link to share some of your ideas with us, which we can publish on our website.
Thank you for taking the time to open my email, and for being a good [COMPANY] client. I wish you a warm and joyous holiday season with your families and friends, and I hope to see you healthy and happy in the new coming year!
Cheers,
[YOUR NAME]
Formal request email template
This approach is appropriate if the business's client base is more open to technical contacts, such as attorneys, doctors, or a generally professional person. Request a testimonial from your company's CEO in a customized letter-style email.
Spend the effort to personalize the email and include a link to your submission form or the web page where you have the submission form.
Subject: Thanks for being a loyal [COMPANY] customer
[CUSTOMER],
I decided to express my gratitude for being a long-term [COMPANY] client. I saw you met your [MILESTONE] target last month and wanted to congratulate you on your accomplishment! It's been a pleasure working on this project with you.
We want to post [PRODUCT/SERVICE] consumer success stories on our website, and I was hoping you'd be interested in being included in a testimonial. You can upload a written or video testimonial right now, and I'll gift you a cup of coffee as a thank you.
Again, congratulations on achieving your goal, and thank you for your cooperation! If you have any concerns about writing a testimonial, please contact me.
Regards,
[YOUR NAME]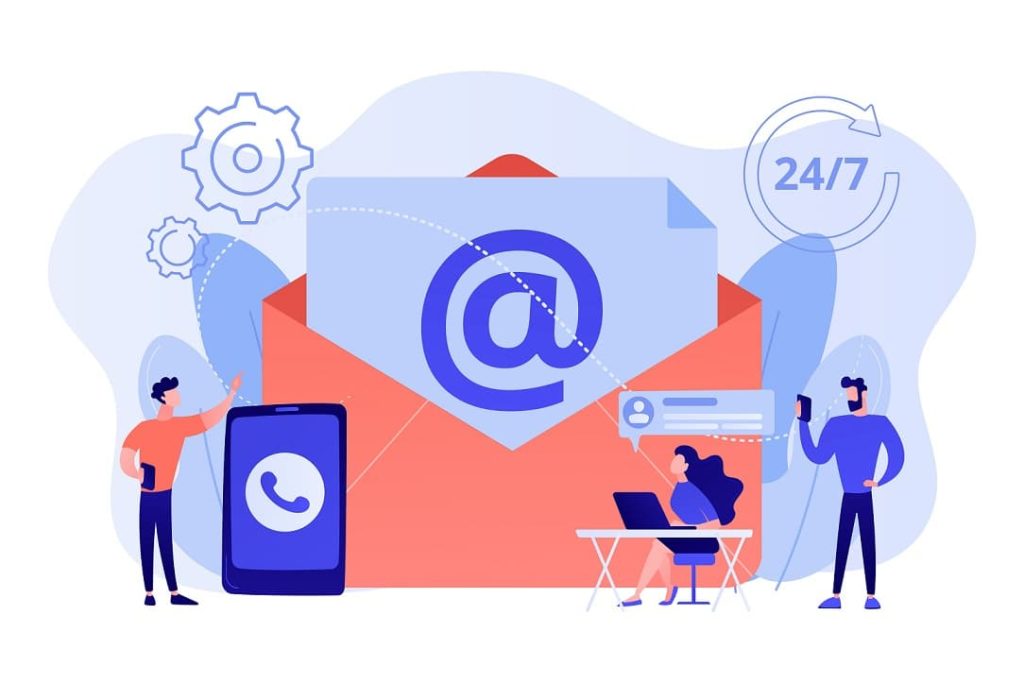 Casual style reply template
How about how to ask for testimonials when you are on a personal level with your customers? Taking a more relaxed approach can work for you if your team actively engages with customers via email conversations. Give your team a connection to your submission form or a web page so they can make some quick testimonial request emails when the discussion reaches that stage.
Subject: RE: June results
Heya [CUSTOMER],
This month, you smashed it! You put in a lot of visible effort into [PROJECT], and the data shows everything.
Could you please leave us a review about your experience with [PRODUCT/SERVICE] now that we've met our target? You can leave a brief written or video testimonial here about how we assisted you in achieving your objectives.
Any questions you have, feel free to drop them here. And again, congratulations on your fantastic achievement!
Cheers,
[YOUR NAME]
Offer something in return template
Run a competition or giveaways to encourage testimonial entries, and spread the word via email. The event could range from giving all of your fans a free t-shirt in exchange for a testimonial. Moreover, you could even offer a discount on your goods or services.
Your opportunity should be so appealing that your clients will leap at the chance to leave you a comment. In addition, asking for testimonials while offering a reward in return is not illegal as long as everything is fully disclosed.
Subject: Your Feedback Is Appreciated
[CUSTOMER NAME],
This festive period, [COMPANY] is giving you a 50% discount deal on your December [PRODUCT/SERVICE] plan as a surprise.
Just send over a text or video testimonial on why you enjoy using our [PRODUCT/SERVICE], and you get the discount code right away.
The voucher will be activated as soon as you send your testimonial, which should take no longer than 15 minutes. If you have any concerns about this campaign, please contact me!
Happy Holidays,
[YOUR NAME]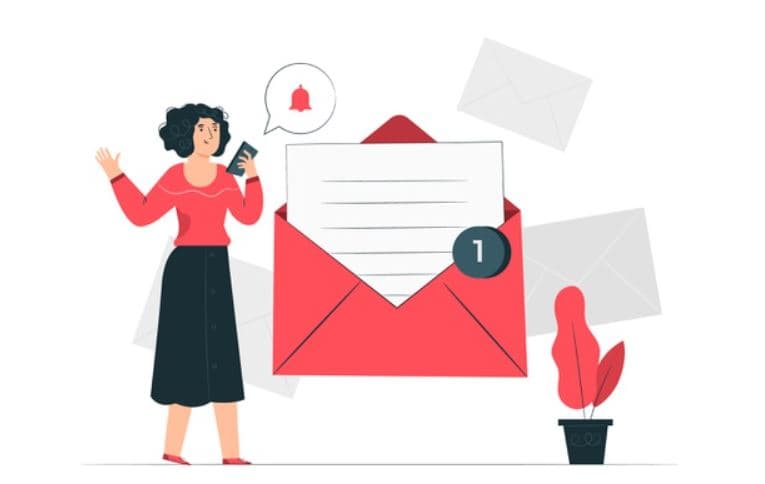 Automated or generic testimonial request emails
As I mentioned above, if you aren't dealing with customer service regularly, then your optimal options would be more generic-sounding testimonial request emails.
Subject: Tell us your thoughts
[CUSTOMER],
We hope you're having a fun time with [PRODUCT/SERVICE].
We'd like to hear your thoughts now that you've had a few weeks to test the items. You can use this link to tell us something about your experiences with [PRODUCT] that we could highlight on our blog.
Your feedback is precious to us! Thank you for being a devoted [COMPANY] client.
Regards,
[YOUR NAME]
---
Conclusion
In conclusion, marketing isn't capable of doing any of the heavy liftings on its own. Testimonials and word-of-mouth references provide invaluable social evidence for your company's development. You can transform loyal customers into regulars by tapping into the existing client base and sending genuine testimonial request emails. It all boils down to deciding what to question in the first place. However, as the business grows, you should develop a consumer referral plan to keep the motor running.
If you need help with collecting and displaying testimonials on your WordPress website, try the best testimonial plugin out there!