Almost every customer in today's world behaves similarly when it comes to buying habits. Before you decide to try a new barbershop in town or buy your favorite item online, you read what others have to say.
You don't want to throw your hard-earned cash on anything that falls short of your expectations. One of the most crucial aspects of your brand is trust, and one of the most effective methods to build trust is through video testimonials. With that being said, mastering the anatomy of a video testimonial will skyrocket your conversions and provide excellent social proof.
---
This article will present you:
What is a video testimonial
Why video testimonials are so powerful
The benefits of a video testimonial
The anatomy of a high converting testimonial
A tool that will fulfill your needs
---
---
What is a video testimonial?
Video testimonials are when clients speak about their positive experience with a product, company, service, or company in video format. A video testimonial is when a reviewer records a video of themselves giving their thoughts instead of writing a typical review. Customers usually describe how the business helped them in resolving a problem or how it affected their lives.
Whether you're promoting it to potential or existing customers, client testimonials are by far one of the most profitable methods of marketing. Having third-party comments on your product that you can share makes a huge impact on future sales. Before making a purchase, the majority of customers will read at least ten reviews. And video testimonials have a greater influence on other people's judgments.
---
Why video testimonials are so powerful?
As marketers already know, the most powerful and trustworthy messages don't come from salespeople or email campaigns. Instead, satisfied clients are the key.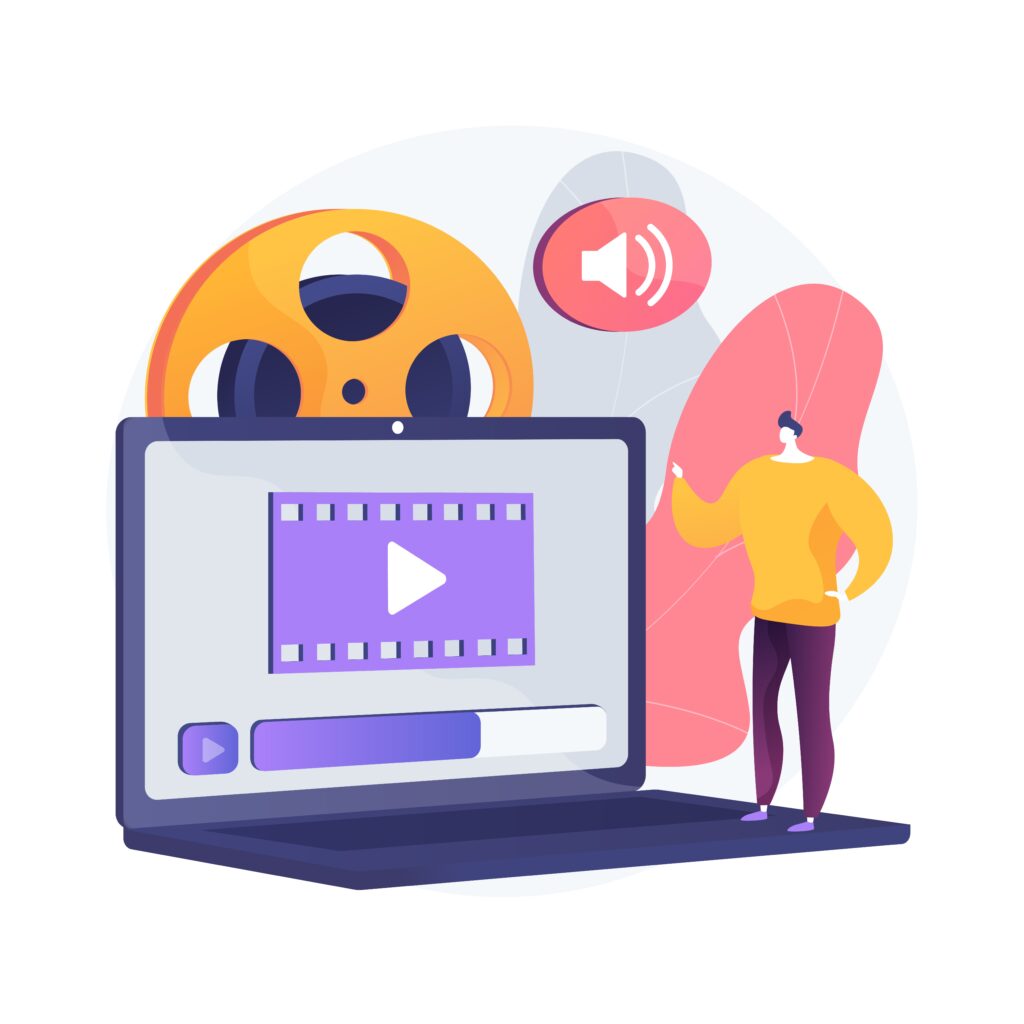 Just because you feel your company provides the greatest services and products on the market does not make you the most trustworthy brand. But, on the other hand, when a delighted client sends you a message about your business and product, their honest review beats all of your other sales efforts.
As a result, when you combine social influence with a video's emotional effect, you get the most valuable sort of video content available: video testimonials.
Here's why video testimonials have so much significance:
---
1. Creates a deep and emotional attraction to your business
When engaging with your audience, one of your main objectives should be to establish trust and trustworthiness. Customers want to know that you can solve their problem, but they also want to know that you can solve it better than anybody else.
This study says that using testimonials regularly can result in a 62% increase in income every time a buyer visits your site. Furthermore, 92% of shoppers claimed they read customer testimonials before making a purchase choice. Furthermore, over 90% of buyers stated they trusted online reviews as much as they trust personal recommendations.
To top it off, more than 70% of research participants said that good video testimonials boosted their belief in that particular business. This statistic alone demonstrates the value of a testimonial video. If you're still not sure that video testimonials are digital marketing gold, consider the following reasons.
---
2. The opportunity of creating brand ambassadors
When customers have had a positive experience with your business and share their reviews, they act as brand ambassadors. Video testimonials allow you to amplify your message in the most effective way possible without coming off as arrogant.
Customers and spoken reviews might be your most powerful brand advocates.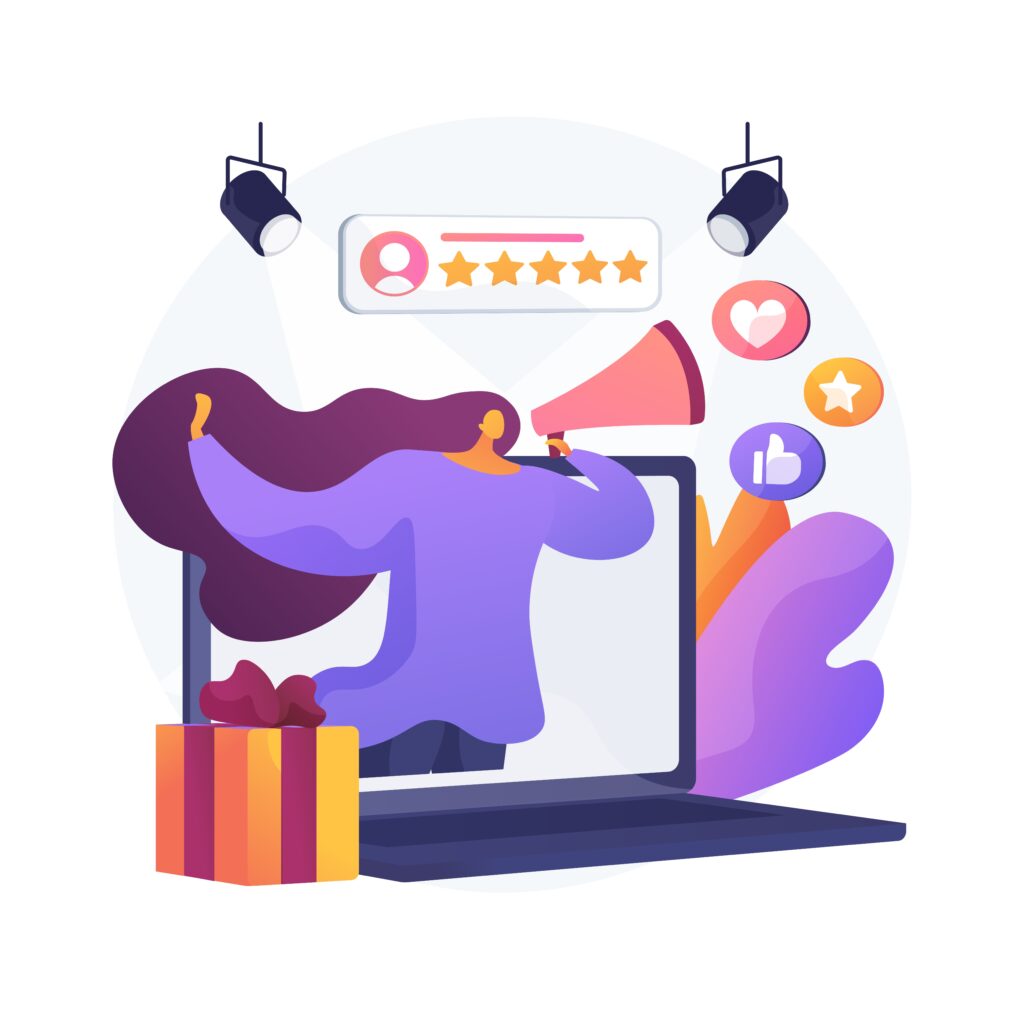 ---
3. Good stories always win
Customer testimonials are effective because they convey a story about your company.
Authentic tales with distinct people are at the core of your video testimonials (your customers). Each testimonial relates how your company assisted a customer in resolving an issue or achieving a specific goal.
Your prospects will be considerably more likely to purchase if they can imagine themselves as problem-solvers with your product as their guide. Examples of video testimonials like these demonstrate the power and influence that video testimonials can have.
---
4. Video testimonials transform visitors into buyers
All internet marketers want to convert potential consumers into paying customers, and video testimonials are a great way to do that.
According to the Content Marketing Institute's 2018 report, case studies came in second, and videos came in third on the list of content categories most commonly employed by content marketers. There must be a reason why so many content marketers use these two content categories: they are effective.
When you combine testimonials with videos, you have a marketing strategy that promotes site traffic, social shares, customer conversions, and trust.
---
5. Social proof as a decision-making factor
Consumers naturally put higher trust in one another than in advertising. Consider this: you presumably rely on aggregated reviews from hundreds of different customers while you're looking through all the websites that have your favorite pair of shoes.
Simply put, people are more likely to buy something that others have already purchased. They're also more inclined to trust a brand that has earned the confidence of others. User reviews, ratings, social media posts, and other types of user-generated data have once again been shown to be incredibly effective in influencing customer decisions.
---
The anatomy of a perfect video testimonial
While customer video testimonials are incredibly efficient at increasing sales, they might be difficult to create at first since they are more detailed than written feedback.
A high-quality, professionally produced, and well-edited client testimonial video is essential. Everything must be perfect, from the writing to the sound and lighting.
You must also ensure that your consumers discuss the important features of your product or service and describe their experience engagingly and honestly.
So, what's the best format for video testimonials? One that captivates visitors right away and persuades them that this is precisely what they've been seeking and encourages them to make a purchasing decision?
---
1. Use the right equipment
To create a proper testimonial format, you will definitely need high-quality equipment. The video quality is the one element that can make or ruin your video. As a result, you'll want to demonstrate to your audience that you're concerned about the smallest details.
To do this, ensure that your graphics are sharp and clear and that your voice is fully heard with minimal background noise. You can purchase high-quality microphones for a reasonable price and are well worth using them.
Another important aspect is that a recent study has shown a 40% increase in views for captioned videos. As a result, you should think about adding subtitles to your video to improve it even more.
---
2. Make the results and benefits clear
The results and statistics must be highlighted if you want to have a high-converting customer testimonial video.
In today's highly competitive environment, a generic "that's a wonderful product" or a monologue outlining the numerous attributes won't work.
There are a lot of good services and products out there, but what makes yours stand out? What makes it unique from other brands? How does it respond to the audience's needs?
It should clearly describe why the consumer-preferred your product over those of your rivals. It should highlight positive benefits that your audience can connect to and are striving for.
---
3. Be original
Authentic video testimonials should drive conversions.
After all, when it comes to picking which businesses to admire and support, 86% of customers feel authenticity is vital.
Consumers are smart, and they can quickly spot paid and scripted recommendations. As a result, it's critical for brands to video testimonials that are honest and original.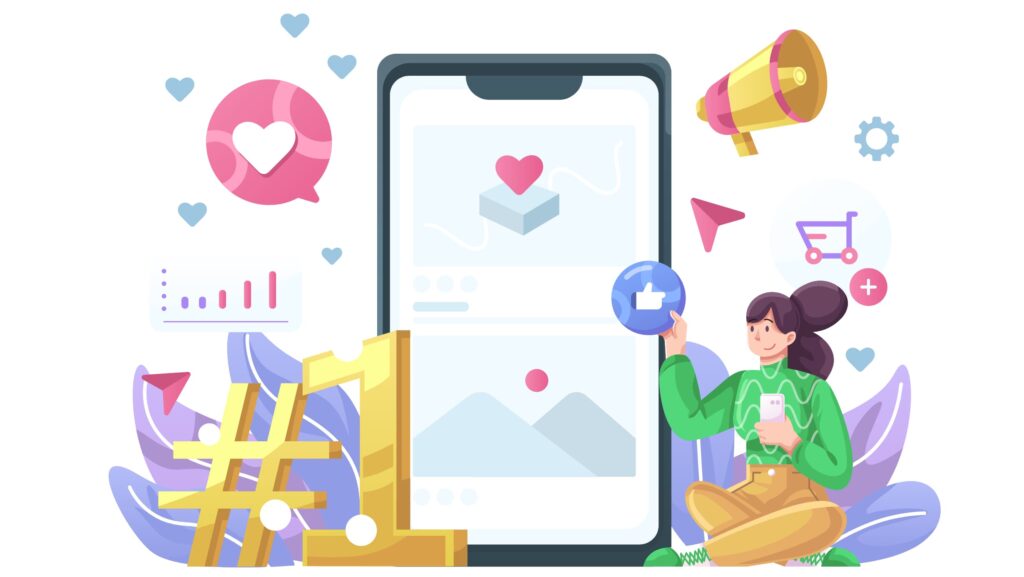 ---
4. Keep it compact
It's easy to get distracted with your video testimonial with all of the great practices listed above. You can easily spend an hour or more with a customer discussing how your business has supported them in achieving their goals. That's all right.
However, once you've finished editing, the video should be short. Go for a time limit of two to three minutes. That may not seem like a lot, but keep in mind that the viewers are busy and don't have free time to waste. So, please get to the point quickly so they can get back to their life.
---
5. Present a powerful story
Emotions are what motivate people. A client testimonial video isn't an informational advertisement for your company; rather, it's a technique to earn your audience's confidence.
This is where a compelling story comes into play.
You'll have a very effective marketing tool if your audience can relate to the emotions of your testimonial topic. This is why it's important to get the emotions to the heart of the testimony.
It's incredibly persuasive to potential buyers to see that one of your customers was unhappy, overwhelmed, or suffering, but your product or service helped them come closer to the ideal they'd hoped for.
Keep this in mind while you design your testimonial video questions, speak with your customer, edit your video, and complete the rest of the video testimonial process. It's simple to obtain information about a customer's business, but obtaining personal insights is what leads to conversions.
---
6. Prepare your client with the right questions
Customers aren't professional actors, so they'll need some time to prepare.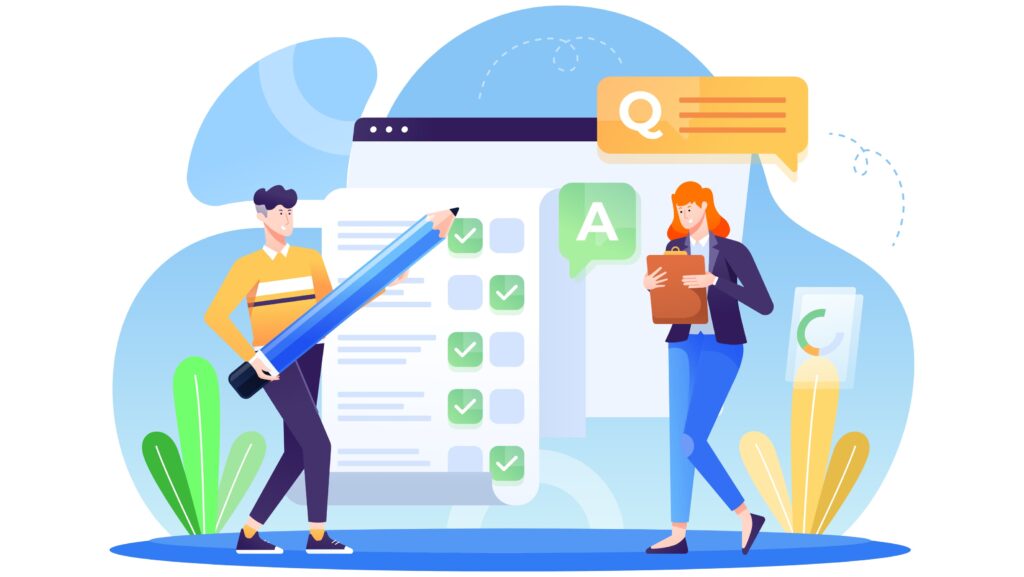 Send them a list of questions to help them develop an excellent response that you can benefit from. Here are some questions you can ask them:
Why were you shopping for this product/service?
What were your initial difficulties and frustrations?
How this product/service helped you?
What are the results you achieved as a consequence of it? Any precise information would be greatly appreciated.
What is your favorite feature of our product or service?
---
7. Don't script it but structure it
Your clients will realize if you script the video. The secret to the most effective video is to use a robust structure. Your customer testimonial video should dance around a structure.
Follow this simple plan:
In the introduction, the client describes their problems and why they require your product or service.
In the middle, the buyer explains why they picked your brand above all the others.
Finally, the consumer discusses how their demands were filled and whether or not they are happy with your product.
---
Putting all together
Now that we know the anatomy of a video testimonial, the only thing remaining is putting everything into practice. To display such amazing testimonials, you will need a powerful tool to do the work for you — a WordPress plugin. Plugins are amazing because they are easy to work with, and you don't need any coding knowledge.
With that being said, let's take a look at the best video testimonial plugin you can find in 2021:
---
Strong Testimonials
By installing this plugin, you will join a family with over 100,000 active users. Here you will find the perfect combination of features and an easy-to-use interface.
There are two versions — a free one and a premium one. You can get the job done with ease, but if you want to take your video testimonials technique to the next level, I am totally recommending you give the premium version a shot. The cheapest plan starts from $49 per year, which offers you the premium features for one site. Moreover, you can upgrade it all the way to $149 per year, a plan that gives you all the premium functionalities for unlimited sites. 🤯
Here are just a few of the features you will get with the premium version:
Import reviews from Facebook, Google My Business, Yelp, Zomato, and WooCommerce.
Custom Testimonial Collection Form Fields.
Multiple Testimonial Collection Forms
Advanced Views
Shortcodes and widgets functionalities;
Useful extensions to collect and display testimonials from external sources;
Many layouts (masonry, grid, columns) and templates available (widget, small, bold, modern, minimalist, card, and others);
Custom fields (text, email, URL, video URL, video upload).
---
Conclusion
To sum up, mastering the anatomy of a video testimonial is crucial if you want to deliver the best content possible for your potential clients. A video testimonial can help you in multiple ways: Firstly, the chance of converting a visitor into a client is way higher with a video testimonial rather than with a normal one because people are more attracted to visuals and can emphasize with it more easily. Secondly, using this testimonial technique will increase the chances of transforming skeptical visitors into happy clients.