This extension allows users to create categories to group testimonials and to have users read reviews grouped by service/product type.
How to install it?
The Strong Testimonials Filters extension is a premium extension. In order to install it you need to go to your dashboard > Testimonials > Extensions > and click on the 'Install & Activate' button under the extension.

Another possibility is to upload it manually. You need to go to your account > Purchase history > View Details and Downloads > download the zip file of the extension > go to your WP dashboard > Plugins > Add new > Upload plugin > upload the zip file > Install now > Activate Plugin.
How to use it?
To use and enable it go to Testimonials > Views > Edit a view > scroll down to Filters > Enable filters. After you checked that box you will see that a lot of options will appear under.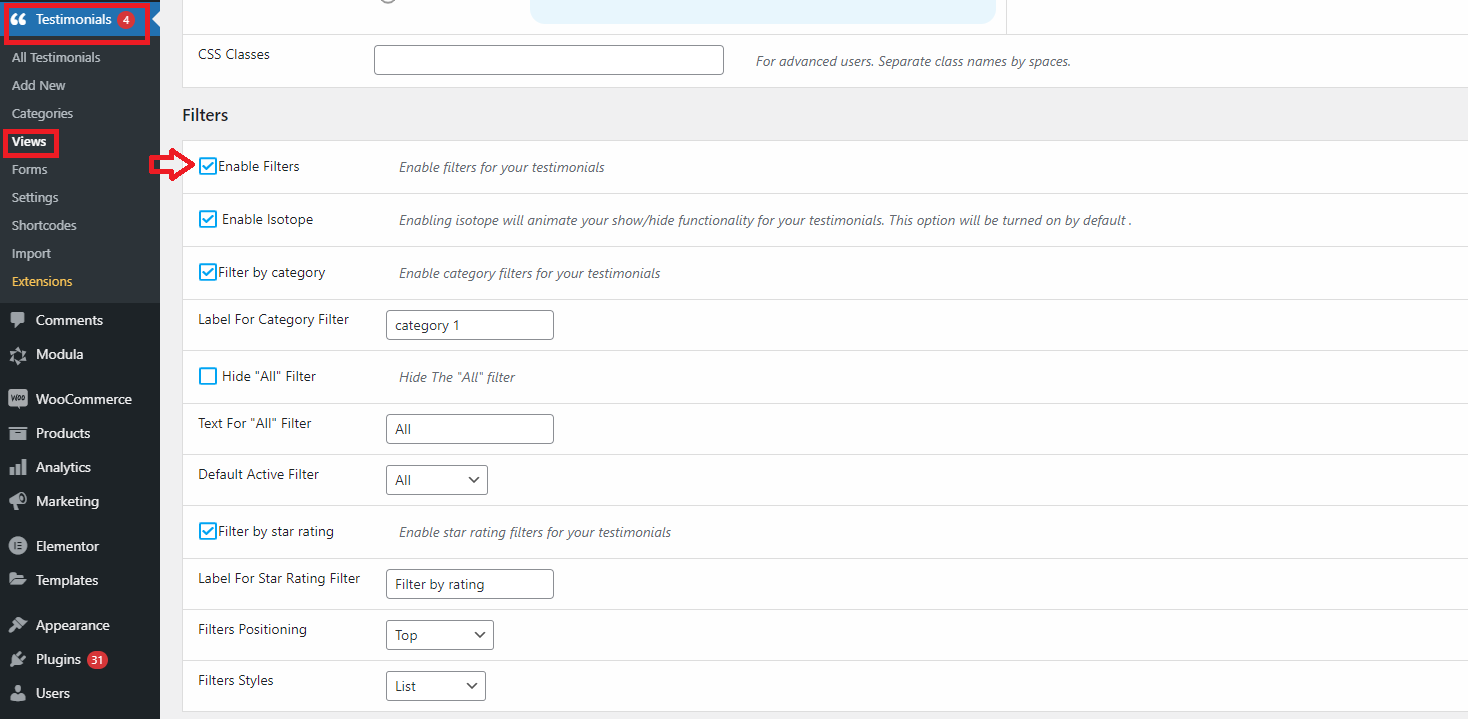 Enable isotope: Enabling isotope will animate your show/hide functionality for your testimonials. This option will be turned on by default .
Filter by category: Enable category filters for your testimonials. You can also set a label for category filter
Hide "All" Filter: Hide The "All" filter. Here you can also set a text for "all" filter and a default active filter.
Filter by star rating: Enable star rating filters for your testimonials. You can also set a label for star rating filter
You can set the filters positioning:
You can set the filters style: