If you're using the Strong Testimonials plugin on your WordPress website, you get to decide how testimonials are published after your visitors submit them through the form.
To manage testimonials after form submission, simply go to your WordPress Dashboard > Testimonials > Form > Settings.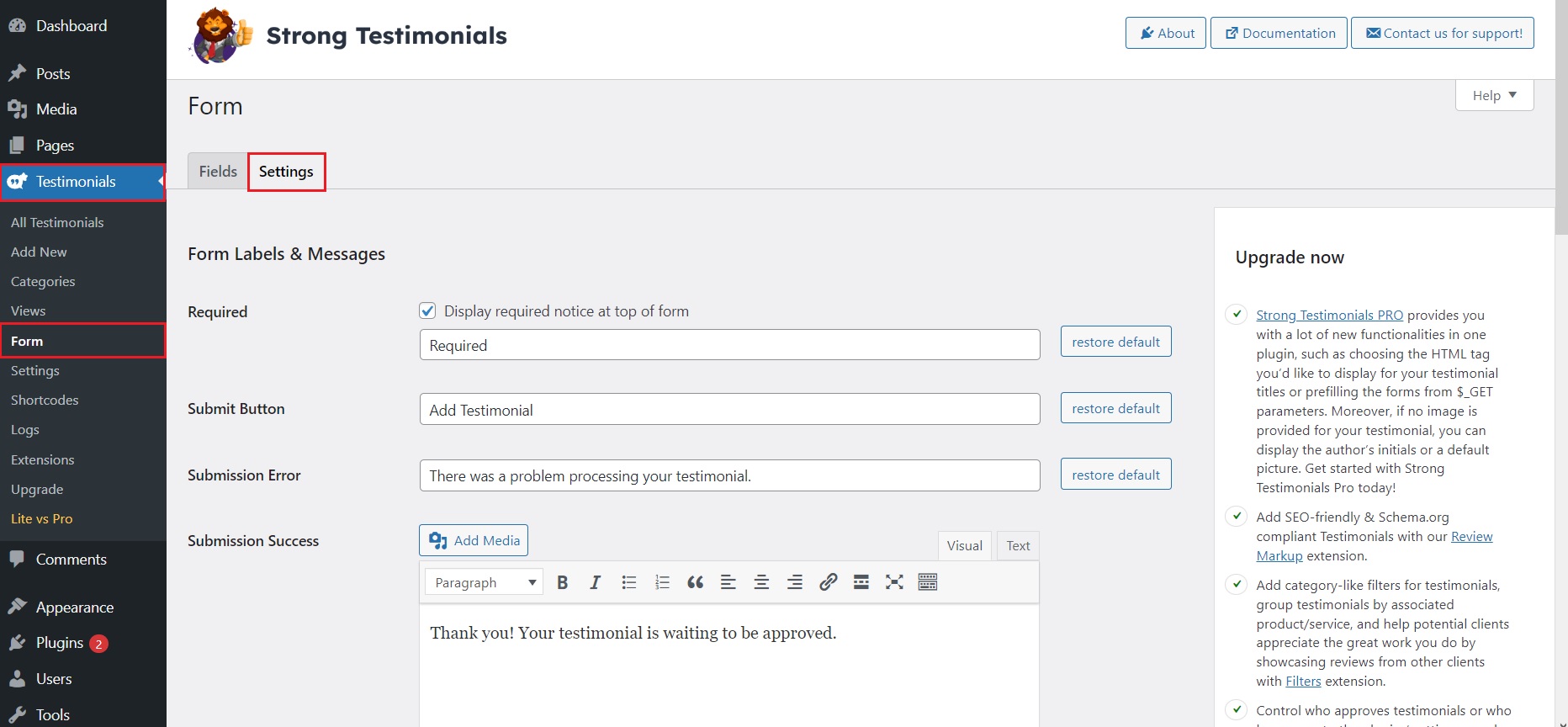 Once you get to this section, scroll down until you see the Post Status option. There are two statuses to pick from: Pending and Published.

Once a testimonial is submitted, if you choose the Pending option, all of the testimonials will need a manual approval before they reach your page – this option is recommended if you want to filter spam, malicious comments and to do quality checks for the content that gets to be published.
On the other hand, if you pick the Published option, all of the testimonials will automatically be published once submitted.
When you are happy with your choice, don't forget to scroll all the way down and click on the Save Changes button.