A Simple Guide To Collect And Display A Compelling Personal Trainer Testimonial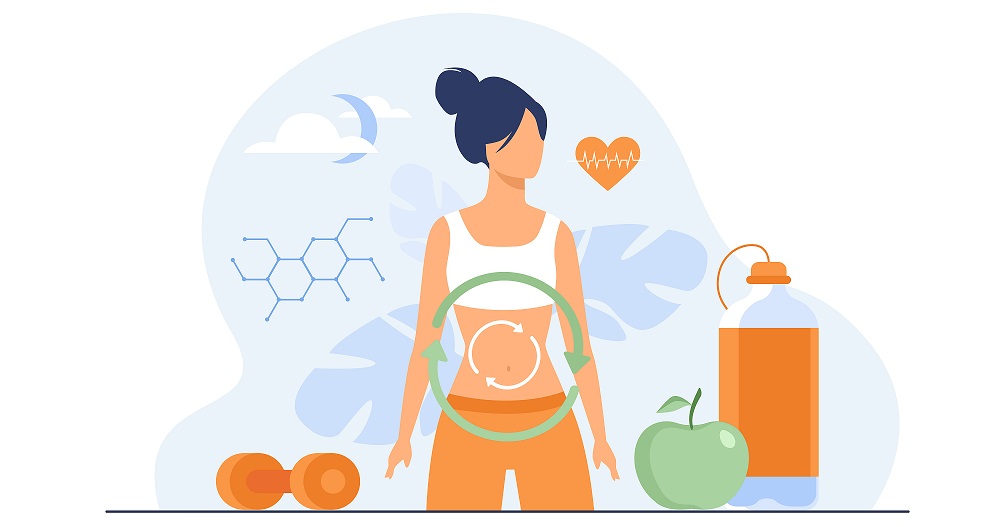 Nothing speaks louder than results in personal trainer testimonials when it comes to the realm of fitness. It's what your customers want to see, and it's what your potential customers are looking for. Depending on your industry, results could range from improved athletic performance to increased confidence and pain-free movement. Using these findings as testimonials to give credibility and value to your organization is a terrific marketing technique.
---
---
Why you need testimonials as a personal trainer
Testimonials are an excellent method for customers to realize how reliable and effective your personal training services are. You might use them to showcase clients who have benefited from your personal training services and are pleased with their outcomes. This is an effective technique to demonstrate your expertise to potential clients and visitors to your fitness website.
It's a chance for you to establish authority and show that you can provide exceptional service. It demonstrates that you can assist your clients in achieving their objectives.
This is especially significant because people who aren't currently your clients will deliberately search out your testimonials before contacting you.
---
The components of a great personal trainer testimonial
There are a few elements that all amazing testimonials have in common:
Sincerity
A great testimonial should be an honest assessment of your personal training services. The goal of the testimonial is to demonstrate to others how reliable your services are. False or paid testimonials make your personal training business appear less credible.
Experience
When someone writes a testimonial for your personal training service, they should have personally used it to gain some experience with it. If you're just getting started as a personal trainer and don't have any clients yet, consider giving away a few free or highly discounted sessions in exchange for a testimonial.
Specifics
Rather than simply stating that they have used your personal training service, a good testimonial should go into detail regarding what they enjoyed about it. Making a testimonial unique by being specific and even giving examples is one method to do it.
Other components
Including a photo of the person leaving the testimonial might add visual flair. Potential customers can connect with delighted clients by seeing their faces. Moreover, it lends credibility to the testimonial. Including their name, as well as their location, can also help to validate the testimonial.
---
The optimal personal trainer testimonial format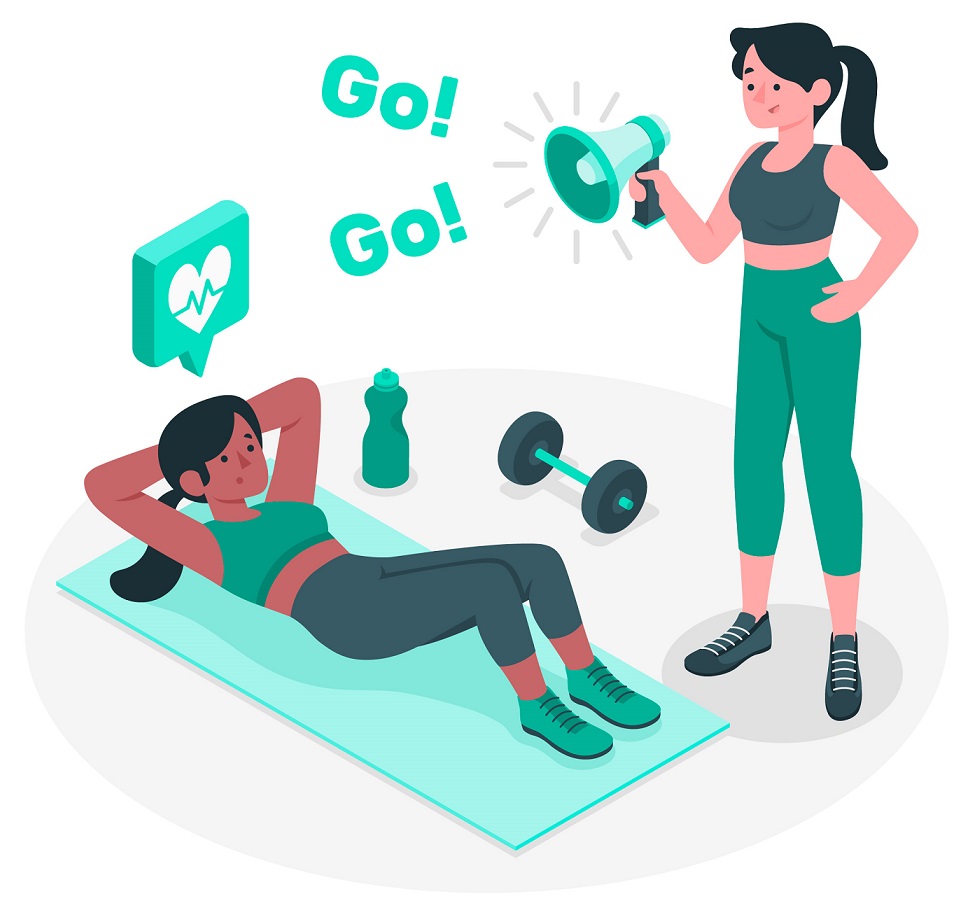 According to studies, 97 percent of potential customers read reviews before making a purchase decision, and even one positive review can boost sales by 10%.
If you have a personal training client who is willing to produce a video testimonial, it can be a very powerful tool. The video doesn't have to be long. A minute will be more than enough.
Most testimonials come in written form therefore keeping them short is preferable. 30-50 words will be enough and ensure that the clients read the testimony. If the list gets too long, you might want to consider bolding the most important words so that someone scanning can readily spot them.
If the testimonial is lengthier, you could select a particularly engaging passage and put it as a subheading above the image for individuals who are skimming.
---
What to include in a testimonial for a personal trainer?
Quotes, case studies, success stories, and even the good old-fashioned 'before and after' images are all examples of testimonials. However, in order for them to be truly effective, they must include a variety of elements.
The initial circumstance (the client's issue).
The prompt to make a change.
The approach in terms of fitness, diet, or mindset transformation.
The final results.
Any personal trainer testimonial can be written in this simple way. Observing it will guarantee that you design one that is both convincing and impactful while getting the most out of it. It will be SO much simpler to close transactions if you have excellent testimonials on your website, social media networks, or sales pitches!
---
When to ask for a testimonial?
After they've achieved a significant milestone, you can definitely ask for a testimonial. The clients may have had enough experience with your personal instruction to give an informed assessment. There are also many strategies to collect testimonials.
The best moment to ask for evaluations is in person, having a client fill out a testimonial right in front of you. Explain that you use testimonials to improve the service you give and that they are a great way to show other people what your customers enjoy about it.
Tell them that they help you promote and expand your business and that customers prefer to have an idea of what they can expect from a personal trainer.
If your client is willing to do so, having a video recording of a testimonial that you can display on your website can be pretty powerful. In addition, by mentioning them for videos on social media or in writing, you can recycle video recordings into various types of social evidence.
---
Tips for selecting the best testimonials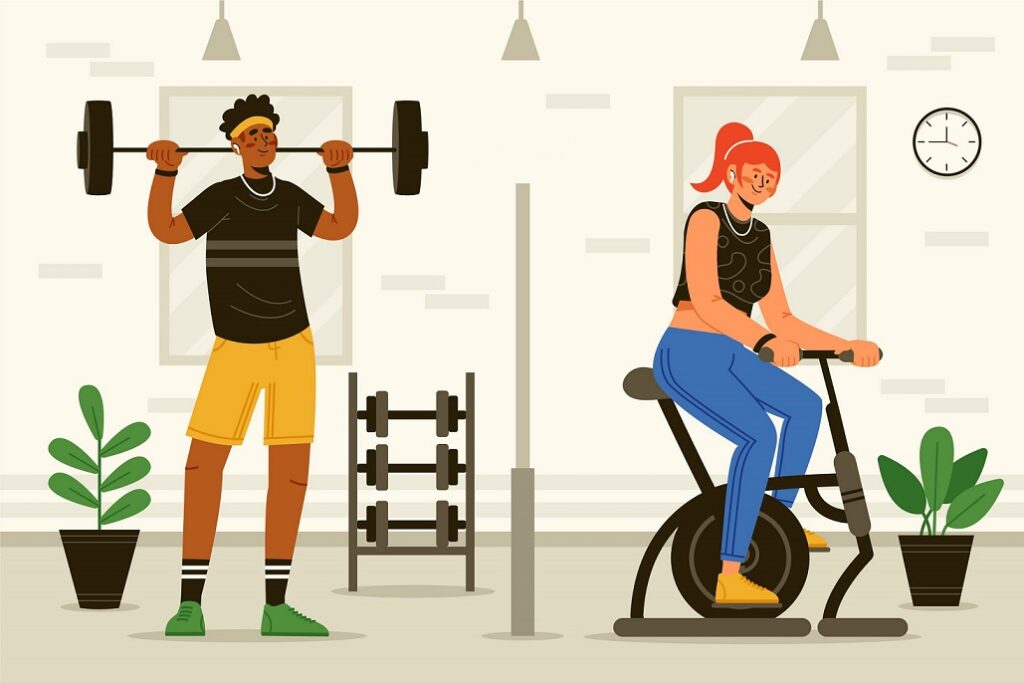 There are a few crucial aspects to mention in your testimonial in order to position your personal training in the best and most marketable light: performance gains, dietary enhancements, and persuasive language.
Performance gains
In your testimonial, consider emphasizing the following characteristics of the performance:
Stamina improvements in the long and short term
Increased core strength for better balance and concentration
Muscle healing time is reduced
Speed increased
Muscle mass and strength are increasing
Dietary enhancements
Diet and nutrition advice, in addition to noticeable performance improvements, is a testament to a personal trainer's success. These changes continue beyond the gym sessions. They impact a client's daily routines and general health, demonstrating the personal trainer's services' long-term value.
When clients work with personal trainers, they see a variety of results. Consider the following advantages if you want to discuss demonstrable development in the field of health and nutrition:
There is less tiredness
Appetite decreases
Cravings for food are no longer a problem
Food allergies are eliminated
The appearance of the skin is improved
Digestion has improved
Improved sleeping habits
Increased ability to deal with stress on a daily basis
Persuasive language
Consider using some of the most practical and convincing terms uncovered via various studies. Words like these amplify the testimonial's power. However, it doesn't have to be tough to use the most effective ones. Simply use the terms that best describe a personal trainer's skills and client duties.
Take a look at the following terms:
Health
Results
Free
New
Proven
Breakthrough
You can use them freely but make sure not to overdo it otherwise the testimonial will come as a dishonest one.
---
Personal trainer questions and template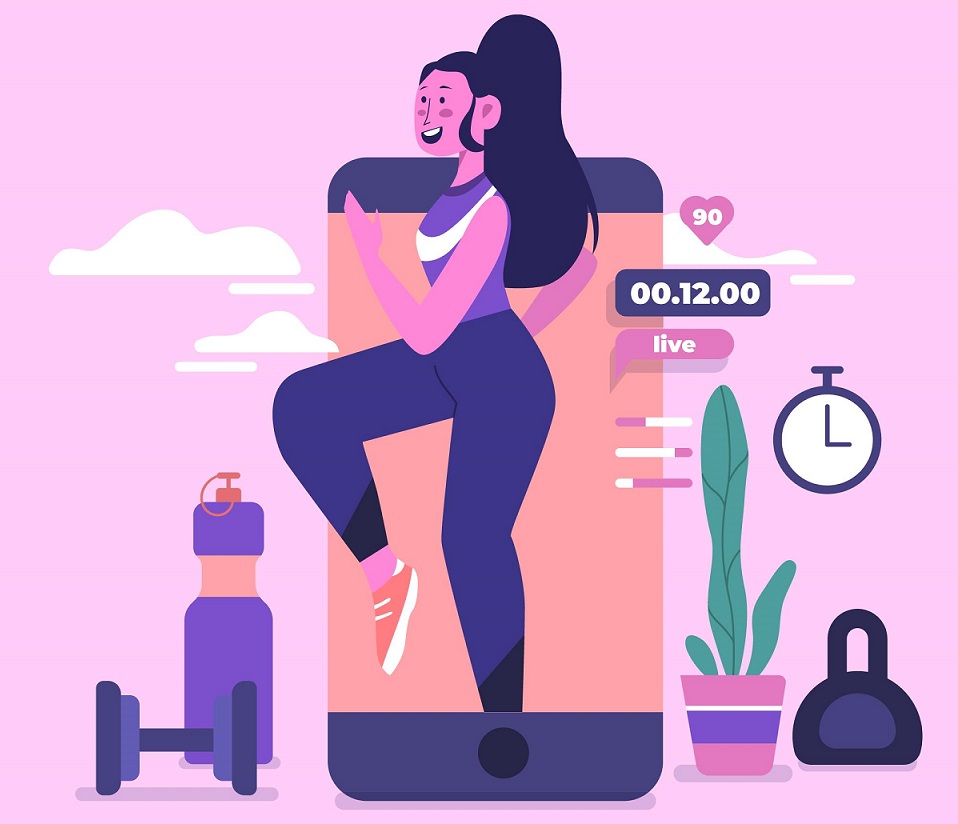 Your clientele will usually write a genuine and positive review without being solicited. When they do, the emotional narrative or context is generally missing. By asking them direct questions in writing, you can assist them in organizing their testimonial.
Questions to ask
Make it straightforward for your customers to offer their thoughts. Make a list of questions for your clients to respond to. You can accomplish this by recording it and sharing it on social media platforms like Facebook and email. This makes it both genuine and straightforward.
When did you start your fitness journey?
What motivated you to start, and what were the goals?
Any current goals?
Any outstanding achievements you want to share?
What was the biggest struggle?
What would you share with the new clients/members?
Your favorite thing about the workouts?
Personal trainer testimonial template
Offering your clients a basic personal trainer testimonial template will make the entire process much easier for them. It will result in you receiving far more positive feedback than you bargained for. Also sometimes clients don't know how to write a good testimonial for a personal trainer so you need to hand them some specific questions to guide them.
Hey [CLIENT NAME],
Thank you for being an awesome customer! I really enjoyed working with you and I'd love to hear your thoughts on my service so that I can keep improving it for you in the future.
What motivated you to start, and what were the goals?
What was the biggest struggle and how did I help you overcome it?
Your favorite thing about the workouts?
What would you share with the new clients/members?
Thank you so much for choosing me and can't wait to see you again in the future!
Kind regards,
[YOUR NAME]
Writing a testimonial for a personal trainer really helps the business. It's good to have some client testimonials at various "stages" of their experience. You want to hear from people who are just getting started and have made it easy to climb stairs. To those who have finally begun to realize the fruits of their labor. To those who have achieved far more than they ever imagined they could. It's inspiring to witness a diverse range of people and accomplishments.
---
Personal trainer testimonial examples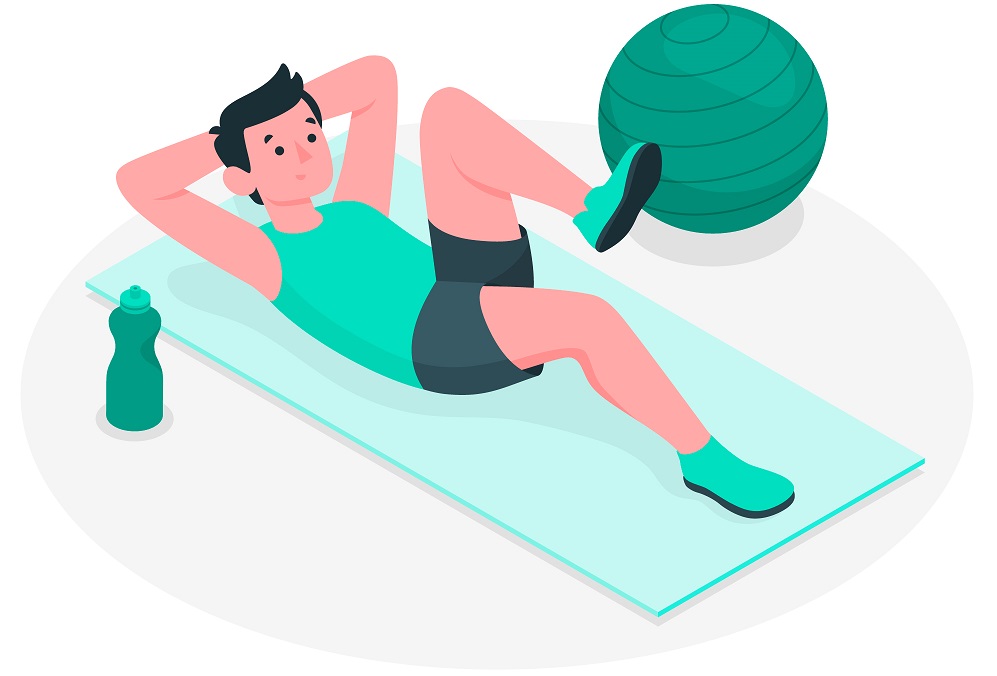 Here are some personal trainer client testimonials to give you an idea of how they should look and sound like:
"I can't thank Stacy enough for working with me at my level and encouraging me to try again on my own. She uses the tools you already have at home, such as your own body and some simple weights. No need for fancy equipment. I've been without her for a week now that my sessions are finished, and I'm already missing her assistance. I'll be back for another tune-up!" – Jessica M., Los Angeles
"I adore my sessions with Stacy because she responds to your specific needs. She has a lot of knowledge and makes you feel at ease regardless of your skill level. She adequately challenges you, makes working out enjoyable, and overall motivates you to exercise. None of that insecure feeling you get at a public gym. I would suggest her to everyone, regardless of their level of fitness." – Kate S., Los Angeles
---
How to showcase a personal trainer testimonial
Testimonials are one of the most proven effective methods for growing your personal training business (or any business) and demonstrating competency. However, you must ensure that they are displayed correctly.
Why are personal trainer testimonials so important? There are plenty of advantages to publishing customer testimonials, including the following:
Increased client engagement and commitment
As a trainer, you'll have more credibility and competence
Having more possibilities to learn from constructive criticism
Search engine optimization (SEO) has been enhanced
If you don't have testimonials on your website, you could miss out on many opportunities to attract new clients. With the testimonials, you could also build loyalty among your existing customers.
It would be best to display your testimonials as part of your marketing strategy in any location where a potential client would look for information about your business. You could consider the following:
The website
Your social media platforms
In the gym where you work at
The Google My Business page
Flyers
Review websites
Business directories
Prospects interested in purchasing personal training from you should be referred to your testimonials as part of their buying process before being requested to schedule a call or come in for a consultation.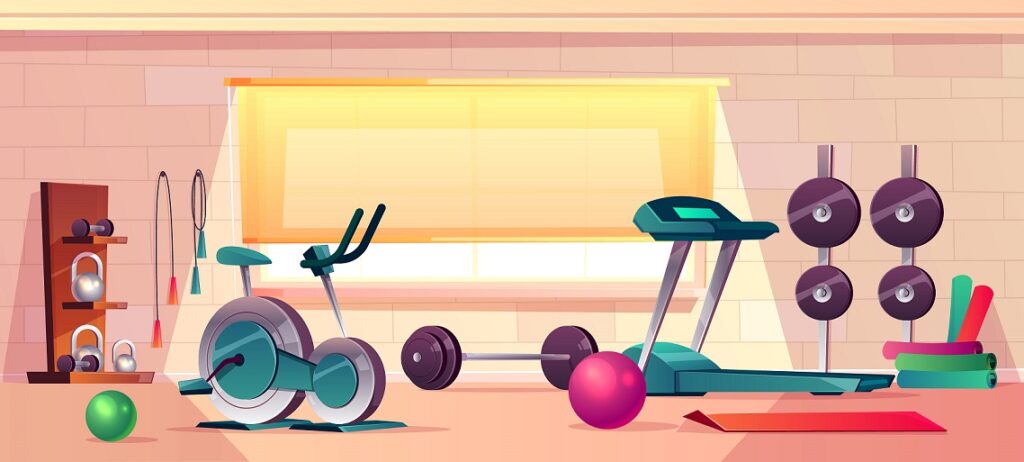 Having wonderful success stories posted on your website and other places can establish trust for folks who are on the verge of making a decision and are exploring your website to learn more about what you do. Furthermore, if you don't know how to add testimonials to your website, we have a very easy-to-follow guide that can help you.
You can also use Strong Testimonials to showcase attractive graphics for your testimonials, so they're not only reassuring to your followers but also appealing to the eye, which is an essential component of marketing.
---
Conclusion
Not what they've achieved, but what they've fought, is what makes client testimonials so powerful. Sharing this message will inspire others to believe in themselves. Therefore, always encourage your clients to tell their stories but never push them. Before posting somewhere, make sure each customer understands what the story will be used for and obtain their written consent.