Knowing how to write a client testimonial can be very beneficial to your business. Customer testimonials have the power to influence other people's buying decisions. It is why they are called a social proof.
There are two ways to get customer testimonials. In the best-case scenario, happy customers leave their positive feedback on their own initiative. If they are satisfied with your product or service, they'll want to share their positive experience with your business.
But in most cases, you might have to ask for a testimonial from your customers. And when you do so, you should be prepared. If you give them some guidelines and pointers on what to write in the testimonial, they'll do a better job. They'll also be more inclined to help you because they won't have to think about everything.
In this post, we'll give you 7 effective tips on how to write a testimonial, so you can pass the information forward to your customers.
---
---
What is the goal of a testimonial?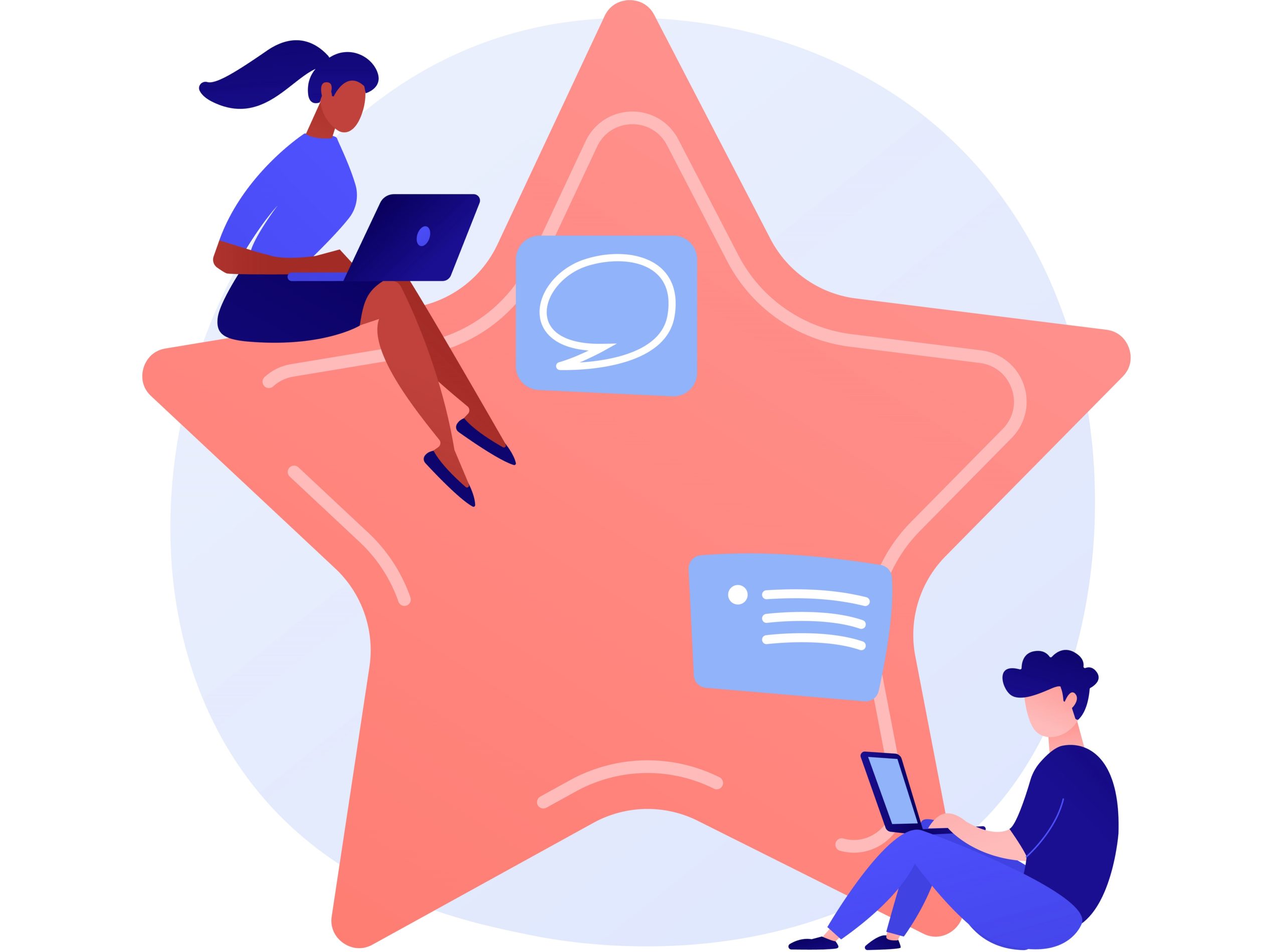 Before we explain the benefits of customer testimonials, first let's see what does testimonial mean? A client testimonial is positive feedback you receive from a satisfied customer. When someone buys a product or service from you and they are happy with their purchase, they sometimes want to share their positive experience.
A trustworthy, genuine testimonial can only come from someone that actually tested and used your product or service. Otherwise, their opinion is irrelevant for other potential customers.
---
Testimonial advertising definition
As we've already mentioned, customer testimonials are a very effective and commonly used content marketing strategy. They are a great advertising tool because they can really help you boost your conversion rate. What does that mean? They help you turn potential clients into actual buyers.
Testimonial advertising is when you use testimonials from your clients to promote your business and get more customers.
You can use testimonials on your own website. You can also use them in your email marketing campaigns, on your social media platforms. Sometimes, they also appear on a third-party review website such as Google, Yelp, etc.
---
The benefits of testimonials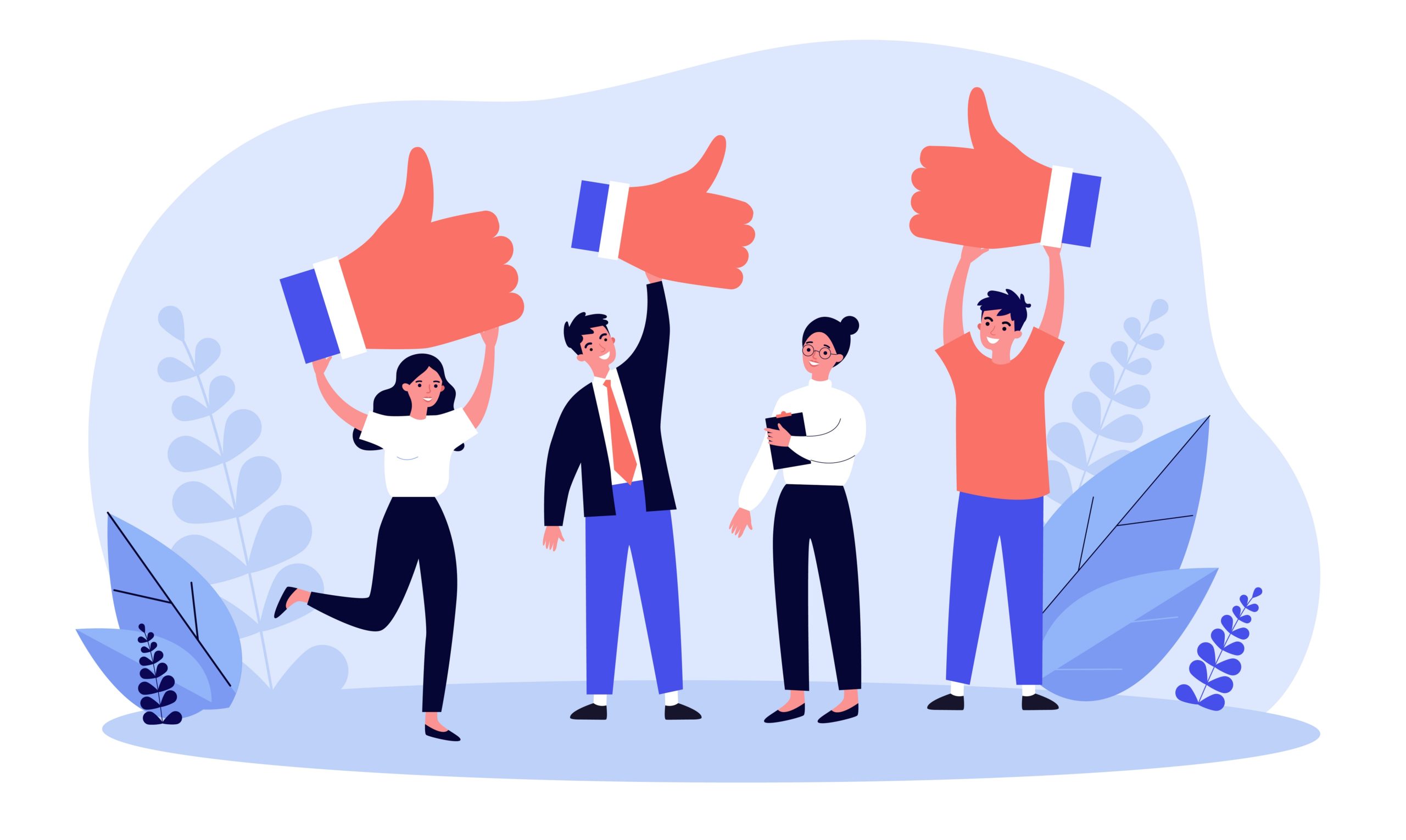 The goal of a customer testimonial is to influence potential customers to buy your product or service. If they trust the quality of your business, then they are more likely to become your loyal customers. And testimonials are very powerful in that regard.
Multiple case studies revealed that testimonials influence over 90% of all consumers. Almost everyone reads online reviews before making a purchase. Don't you? The more positive reviews a product has, the better. In fact, customer testimonials are the most effective type of content marketing, with a rating of approximately 90%.
Moreover, research has also shown that most consumers trust testimonials as much as they trust the advice and opinion of a family member or close friend.
According to research, businesses that use testimonials in their advertising can see an increase of 62% in their revenue.
---
How to write a customer testimonial?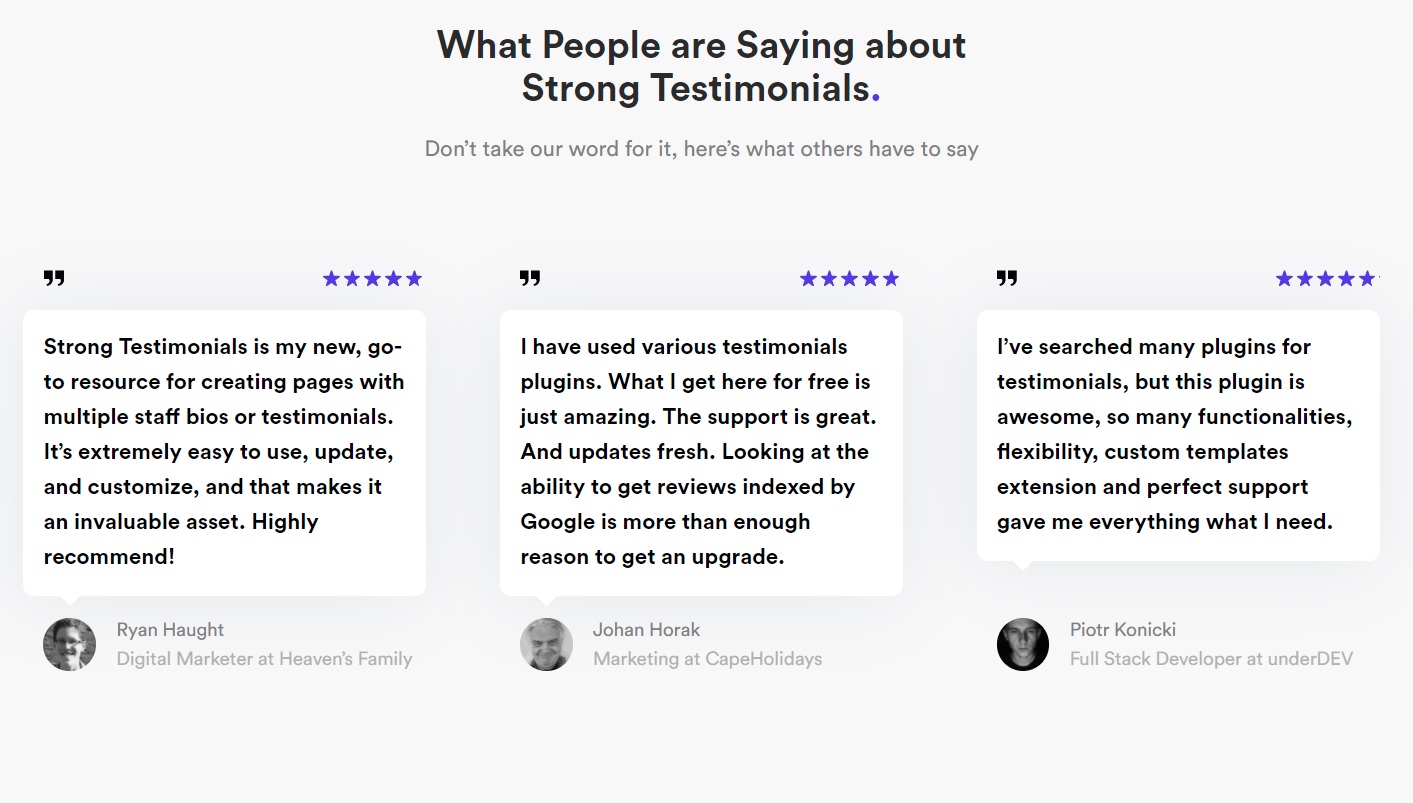 Before we give you any tips on how to make your testimonials look great, we should clear something up. You should never use these tips to write the testimonials yourself! Fake testimonials are never a good solution. These pieces of advice are meant to help you draft some ideas to pass forward to your customers. They are the ones who have to write the testimonial and these tips have the purpose of making those testimonials more effective for your business.
Okay, now that we've got that out of the way, let's get started.
The first step is to ask for a testimonial and you can do that in several ways:
you can create a testimonial page on your website and add a testimonial request form;
call the customer or ask them face to face;
send an email and ask them to leave a testimonial;
ask for a customer testimonial on your social media platforms;
leave a link to your testimonial page on the receipt, when you sell a product/service;
However, some of these methods don't always leave room for offering tips on how to write a testimonial. If you simply leave a testimonial form on your website or a link on a receipt, you can't leave many additional explanations.
But if you use the email, phone or face-to-face approach, you can give clearer instructions to your clients.
Giving guidelines on what the testimonials should look like is a good idea for several reasons:
maybe the customer doesn't want to waste time thinking what to write in the testimonial. So make the job as easy and convenient as possible for them. This way, they'll be more inclined to help you;
the client might simply not know what to focus on in the testimonial;
by giving them some pointers, you can make sure you get the best result and your testimonial will be impactful;
---
👍 Tip 1
Make sure your testimonial is created with these 4 important aspects in mind:
On the point, short, focused. Keep it short! The testimonial has to be focused on the specific product or service. Nobody wants to read something that's irrelevant, so advise your customer not to ramble aimlessly. A short but well-written testimonial can have a greater impact than a long, boring one.
Call to action. Great testimonials are those that call their readers to action.
Clarity. Your testimonial has to be clear, intelligible.
Positive. One of the most important aspects of a great testimonial is to be genuine and convey honesty. You don't want your client to exaggerate with compliments related to your business. However, the message should always be a positive one.
---
👍 Tip 2
A good testimonial should showcase the benefit/s of your product or service. That is what motivates others to choose your business to the detriment of others. For instance, the client could go with the problem/solution approach. First, they share the problem they had. After that, they should explain how your business has helped them solve that problem.
In other words, it is important to show how the product improved the customer's life and why it was a good purchase.
---
👌 Tip 3
Make them tell a good story in the testimonial. People always react to a great story, especially if it's relatable. There are a lot of quote testimonials examples in which clients share their success story and why they've come to use a certain product or service.
If they tell a story that is good, it will spark emotions and have an impact on your reader.
For instance, take those diet plan services: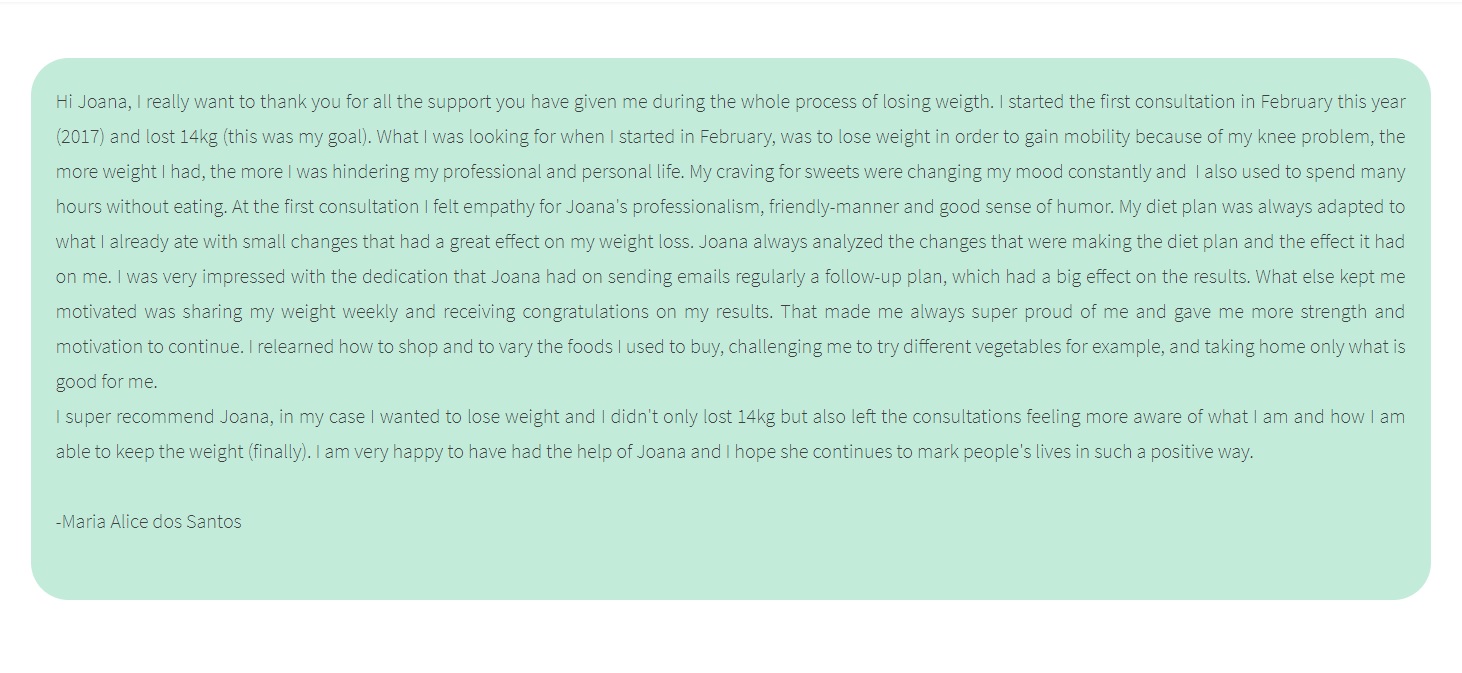 ---
👌 Tip 4
A good testimonial has to be specific. The more details, the better. When customers share as many details and information as possible, their story becomes more credible. For instance, they can use percentages, numbers, statistics.
If that's not possible, they should write about the specific features of your product or service. You can ask specific questions for your clients to answer. More about that in the next tip.
---
👍 Tip 5
Try to prepare a list of questions to be answered in the testimonial. Then, forward them to the customer that writes the testimonial. This way, you'll help your client write it quicker and do a better job.
Many case studies focused to come up with a successful 'recipe' for testimonials. So, here are some questions to consider, which have been proven to work:
❓ What was your biggest worry about purchasing this product?
❔ What were the results of you purchasing this item?
❓ Is there a specific feature of the product you liked best? Which one is it?
❔ If you had to name the 3 most important benefits of this product/service, what would they be?
❓ Why would you recommend this product to someone else? Please give us some reasons.
❔ Would you like to add anything else regarding your experience with our business? Please share what.
---
👍 Tip 6
Encourage customers to use a natural, conversational, informal tone. The goal is to humanize the testimonial and make it relatable. It shouldn't look too 'academic', because it has to reach the average consumer. Advise clients to use familiar words and not to try to impress with big, pompous words.
---
👌 Tip 7
This one is not exactly a tip on how to write a testimonial, rather than what other essential elements it should include. To be more specific, try to use as many customer contact details as possible. For instance, ask them if they are willing to include a headshot image of themselves. You know the saying: "a picture is worth 1,000 words". They could also share their email, company name, website (if they have one), maybe their age, etc.
The more details, the better. And on the same note, if you can convince them to leave you a video testimonial, that would be the most effective thing. Video testimonials are among the most effective types of testimonials for several reasons:
they establish a deeper connection with the viewers, because they can actually see the face and expression of the person talking;
video testimonials are more interactive and visually appealing;
video testimonials stay with the viewer for a longer time; on the other hand, written content tends to be forgotten faster;
---
What do you do with the testimonials you get from customers?
So, now you have quite a few testimonials piling up. Maybe you received some by email, maybe some of them were posted on your social media channel, others might appear on third-party review websites and so on.
Let's say you want to collect all your testimonials and display them all on your website. What do you do? The easiest and most convenient method is to use a testimonial plugin. And we have the best recommendation for you: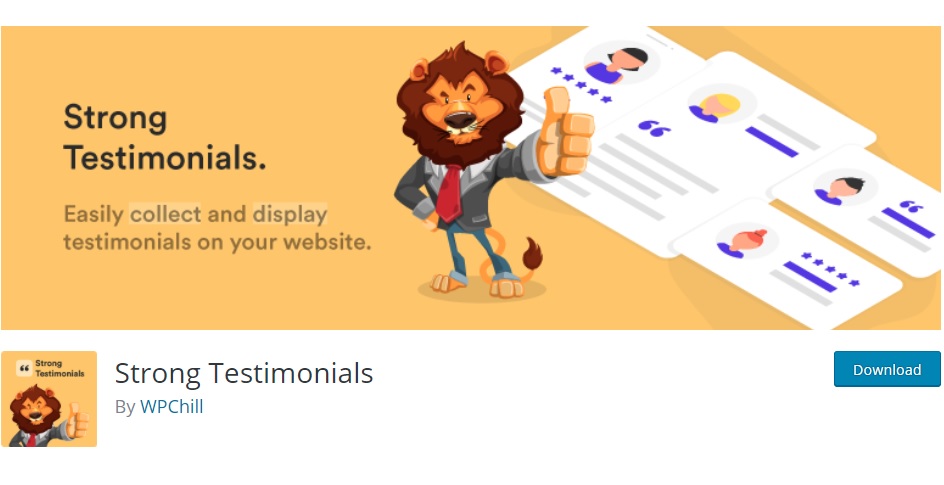 Strong Testimonials is one of the most popular testimonial plugins available. It has over 100,000 active installations so far! This plugin can help you collect testimonials from external platforms and display them all in a single place. The way it does that is by using an extension called Strong Testimonial Importer.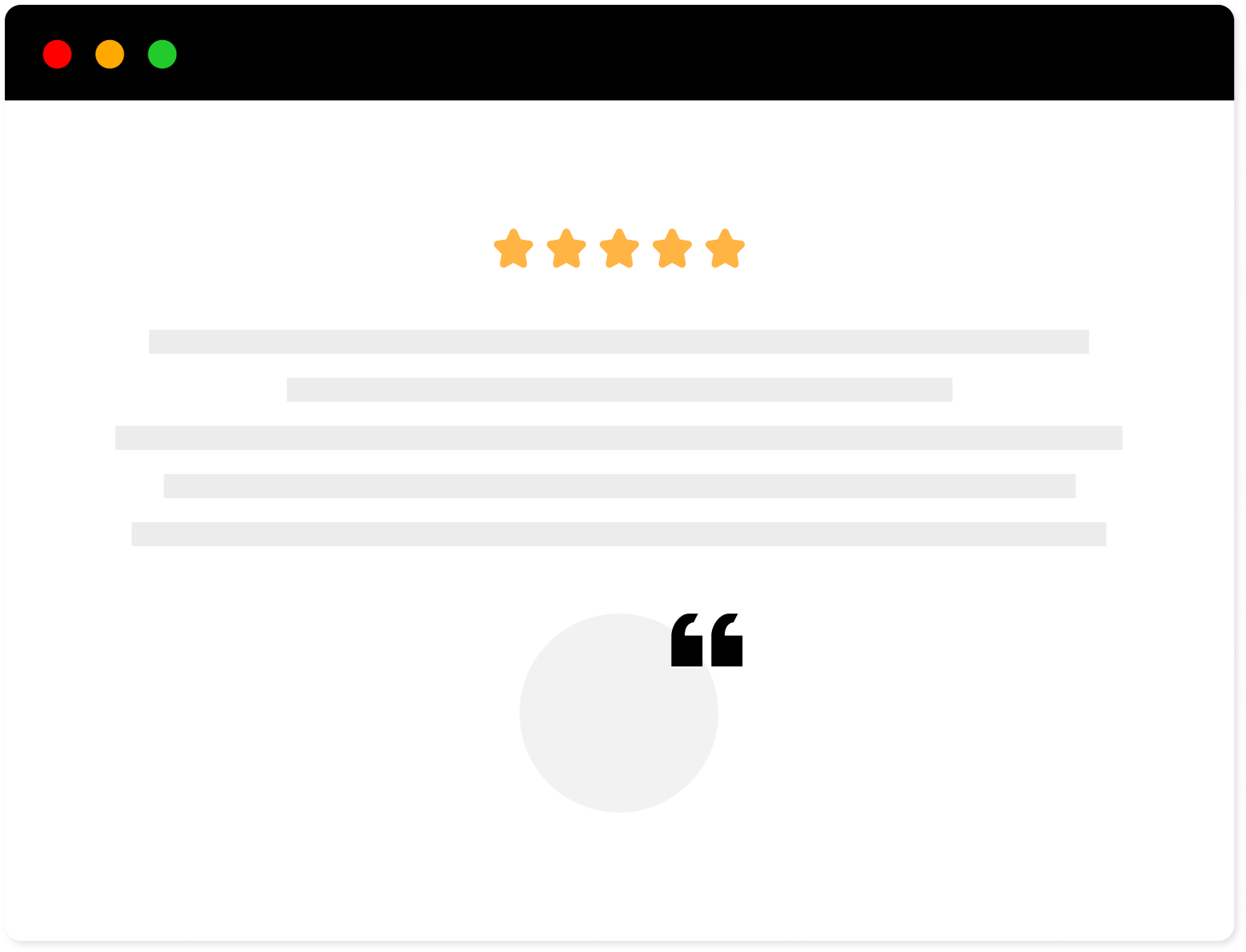 Strong Testimonials Plugin
We've built the #1 WordPress plugin for collecting, managing, and displaying testimonials. Drive more sales by leveraging your existing user audience.
But the plugin can do so much more! Here are its core features:
it is highly customizable
it has a very easy to use and intuitive interface; doesn't require any coding;
plenty of useful extensions that enhance functionality;
11 templates and 4 layouts for the display of the testimonials;
custom fields;
shortcodes and many more;
Strong Testimonials helps you create beautiful testimonial sliders and lists with just a few mouse clicks. The plugin comes with a free version that you can download from the WordPress repository. You can also choose to upgrade to the Pro version, to get access to the full set of features.
---
Summary
So, as a short recap: customer testimonials represent a very effective advertising strategy. If used right, testimonials have the power to boost your conversions. They represent social proof because they build trust. In fact, more than 90% of all consumers trust testimonials.
In order for a testimonial to be credible, it has to be genuine, relatable and create emotion. A testimonial has to be a call to action for your potential clients.
The short answer to the question how to write a testimonial? Make it authentic, concise, clear and specific.
Once you have your testimonials and want to add them to your website, the easiest way is to use a dedicated plugin. Our recommendation is Strong Testimonials. This plugin strikes the perfect balance between user-friendliness, a number of features, and customization. Moreover, it also lets you collect testimonials from other third-party platforms and display them all on your site.
So, start using testimonials and boost your business now!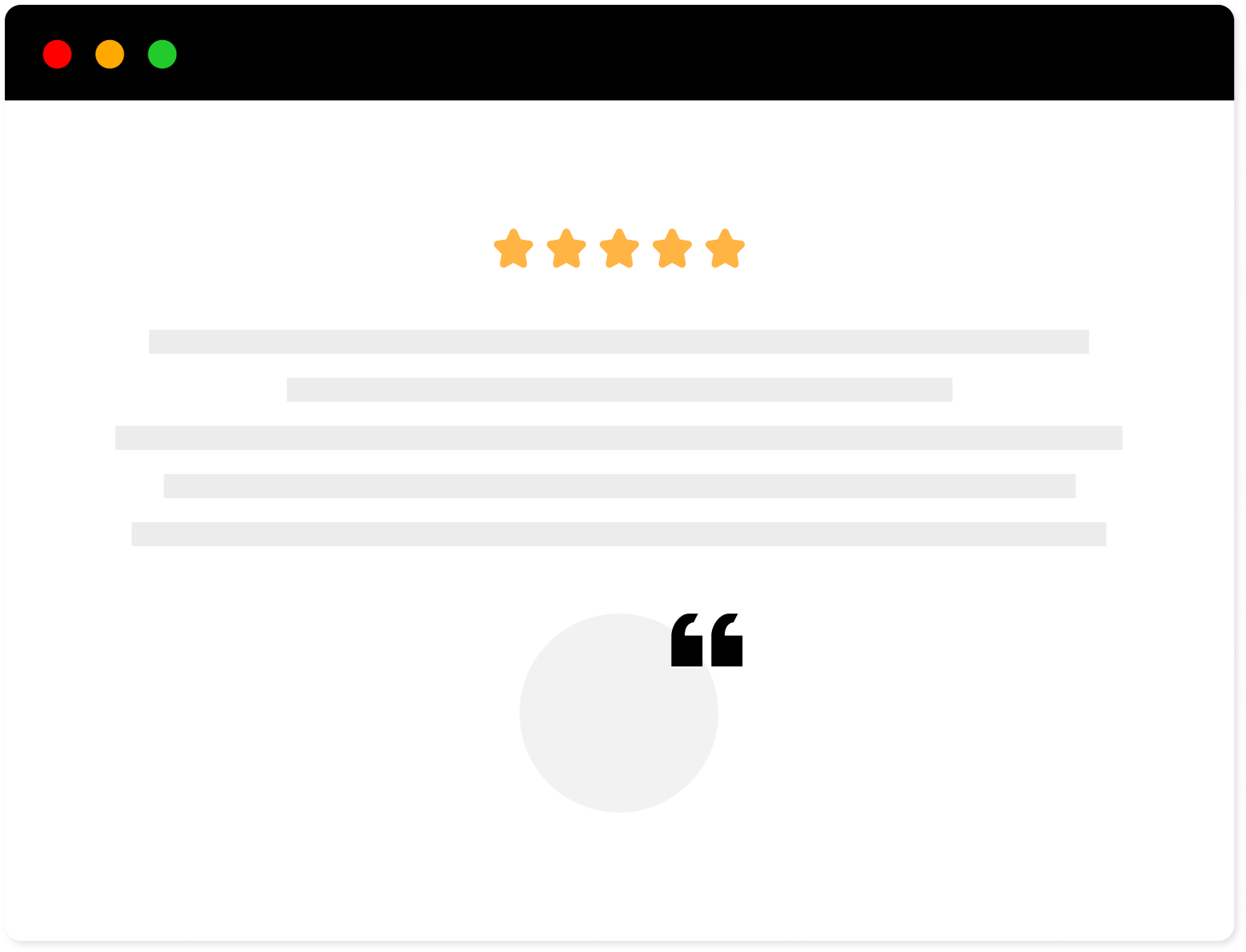 Strong Testimonials Plugin
We've built the #1 WordPress plugin for collecting, managing, and displaying testimonials. Drive more sales by leveraging your existing user audience.