Are you an owner of a hair salon and you just started to make a clientele? Maybe you don't know how to ask your clients for testimonials. In this guide, we will explain how to gather proper reviews for hair salons along with some testimonial examples for a hairdresser that can help your business grow.
---
---
Why are testimonials effective?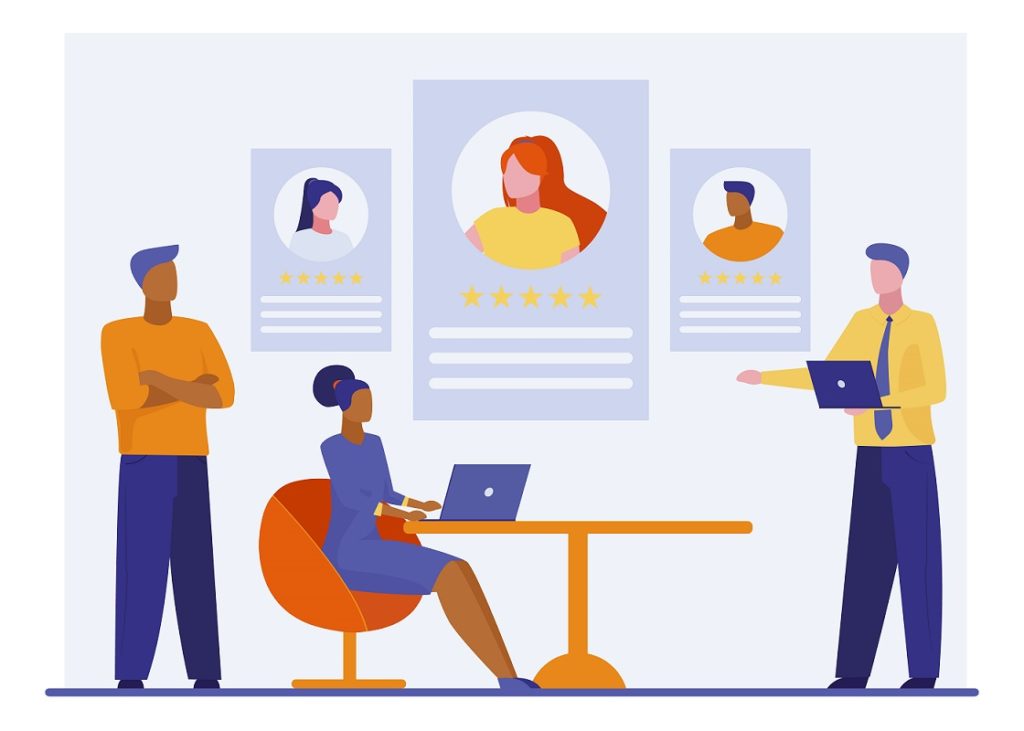 Efficient testimonials boost the company's conversion rates. What are the advantages? They increase confidence by posing as a third-party endorser, which causes the bandwagon impact.
Testimonials are a valuable source of social proof in this manner. People want to know if they are making the right decision before buying something – from a restaurant for tonight's dinner to a luxurious car. Stores almost often resort to other merchants when looking for an answer to the question.
To clarify, this concept is known as social proof: a psychological process in which the attitudes and activities of others influence individuals to make the "right" decisions.
Moreover, customer testimonials are the perfect way to take advantage of the concept of social proof. You will inspire new buyers to purchase your goods by highlighting your current customers.
We have prepared a few testimonial examples for a hairdresser that you can easily tweak to fit other service testimonials.
---
Service Testimonials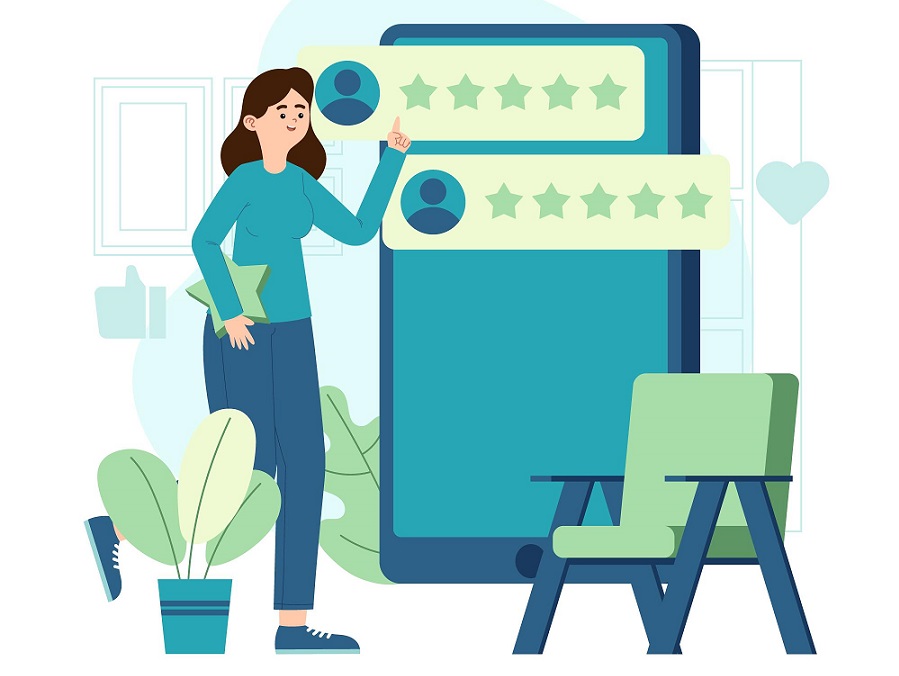 Product testimonials and service testimonials are very close. These testimonials are perfect for explaining what you do while still addressing potential customers' concerns. Moreover, it's instilling trust in the business. If the service is comparatively low-cost, it's easier to get many brief testimonials or ratings, just like our testimonial examples for a hairdresser. If your service needs more investment, you'll also need in-depth feedback to cover a broader range of business aspects.
The perfect service testimonial explains what you do. In addition, it also shows the advantages your customers received and how you handled any objections or reservations they have. For example, an excellent example of a good service testimonial template would be:
"[Business] was [positive attribute]." The team aided me in [solving a problem]. I had an issue with [challenge], but they quickly resolved it."
Let's presume you're the owner of a landscaping business. During a remodeling job, you assist a client in restoring their lawn and gardens. The following is a good representation of a service testimonial:
"The Landscaping Professionals were prompt, courteous, and very friendly. Since installing my deck, they assisted me in totally restoring my yard and gardens. I was afraid it wouldn't be ready in time for my garden party, but they had it completed ahead of schedule!"
With a few strategic questions or prompts, you will get your clients to fill out this testimonial template. Add the following suggestions on your testimonial request page:
How can you characterize our team?
Was our team effective in resolving your issue?
Did you have any concerns about scheduling your appointment?
How are the testimonials?
The writing is crucial. Its usefulness is determined by how people write it. Here are three perfect testimonial writing strategies.
---
A Good Testimonial Is Short
Visitors don't have the patience and are unlikely to read long testimonials.
We recommend something between 30-50 words in total. It should be more than enough to cover all the critical aspects of the customer experience. This would be ideal for customer reviews for a salon, restaurant, or even a hotel.
Similarly, if you somehow find longer testimonials, the excellent idea is to bold the most impactful words to guide customers' attention to the best parts.
---
A Good Testimonial Is Direct
Have the most powerful statement at the start. You should edit it enough that even though people just read the first few lines, they get what you're doing. Here's an excellent example of a direct testimonial:
"You made it look so easy. My new website is much faster and more efficient to use than my previous one. I simply select the page, make the necessary changes, and save.
Thanks a lot, guys!"
Consider the following question: Which of the terms in the testimonial is the most compelling? Which terms better express the visitor's expectations and fears? Those are the first words of the testimonial.
---
A Good Testimonial Is Authentic
People are aware that all you say and write is marketing. You can't help yourself! When the audience says it, though, it has the opportunity to be shockingly honest, even direct. It's almost hard for a marketer to Copywrite testimonial examples for a hairdresser as genuine as if it came from an actual consumer. Consider the following scenario:
"Wow, I just redesigned my website, and it was effortless. You guys are the real badasses. Thank you for being so fantastic. Cheers!"
That's a disarmingly genuine tone you've got there. Do not attempt to compose in this manner. Allow your consumers to write the content for you.
6 Questions To Get A Powerful Testimonial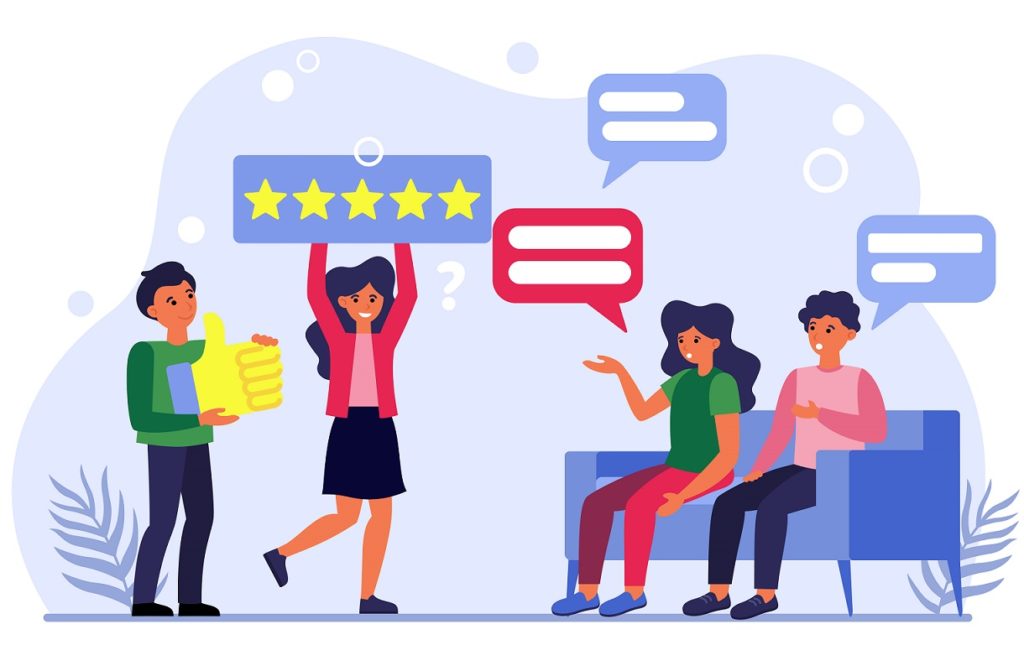 Unfortunately, the majority of the random testimonials you get would be uninspiring and perhaps not trustworthy. Take a look at these samples of testimonials, for example:
Alex was awesome!
I liked working with Stacie. Thanks!
They did a fantastic job!
While the above testimonials are genuine, they won't help you market the service. Some of the clients would have a hard time trusting them because they are so sweet yet they aren't giving any actual information about your service.
Any clients will provide a testimonial without any request, but they may not be the right match for your website, as seen above. If you want your testimonials to make the most effect, ask your customers or clients to hand them over with a friendly request. Therefore you can guide them with critical questions to fish for that answer you need:
What was the impediment that kept you from purchasing this item/service?
Did you learn something interesting as a result of buying this item/service?
What aspect of this product/service did you like the most?
Could you let us know the product's/service's three advantages?
Will you suggest this product/service to a friend? If so, what's the reasoning behind it?
Is there anything else you would want to add to this?
You can adjust the questions to your specific product or service, especially for our testimonial examples for a hairdresser. But don't stray too far from asking about objections and obstacles. Learning about objections and the reasons why this customer (and others) may have been hesitant to buy is critical.
Having a good strategy will make your hunt for testimonials much easier.
---
How to write a good review for a hair salon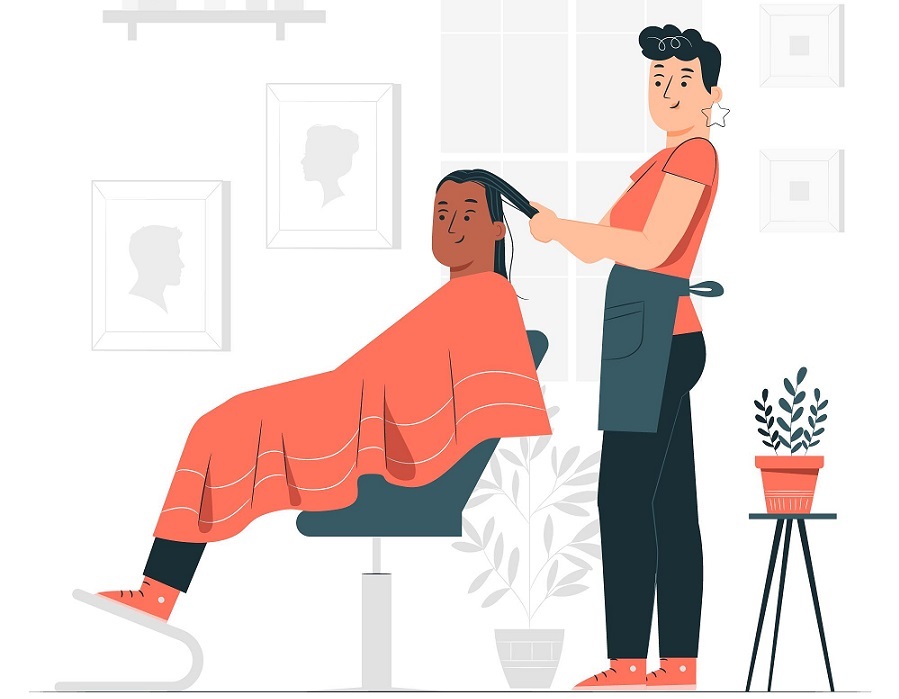 Customer feedback for a salon is crucial for their business. Are the customers satisfied with your hairstylist that you recently hired? Then ask for some feedback to help your business grow! If they don't know how to write a testimonial for a hairdresser, don't get discouraged. As a result, we've compiled a list of finely styled testimonial examples for a hairdresser to help you get started on what kind of questions to ask.
Hairstylist is fantastic! He cuts my hair with care rather than rushing through it. The hairdresser spends time with his clients and will make adjustments slowly. You can put your trust in him with your head!
I finally met with the hairstylist today after two months of growing my hair out. He inquired as to how I needed it cut. I closed my eyes and told him he was in command. He did so with perfection and the attitude that everyone who leaves his chair symbolizes his identity.
I was a little worried about getting my hair done at a salon after a bad experience at another one. He skillfully restored the health and beauty of my hair, putting my anxieties to rest. I admire how he cares so much about his clients.
I've had to become accustomed to dealing with various hair stylists. With this hairstylist, I can genuinely claim that I've discovered my ideal professional!
I'd gone to so many hairdressers before that I was hesitant to try someone else. However, after receiving a recommendation, I visited this hairdresser and was not disappointed. It was great to have someone truly listen to what I wanted in a cut and color.
When I need my hair cut in town, I still go to this hairstylist. I get torn between what I desire and what I need. She has a great sense of balance and still gives the right advice!
My hairdresser has dyed it once and trimmed it a couple more. I am happy every time I leave the salon. For our city, the rates are excellent, and I have always been pleased with the service. When it comes to hair, I've finally found my go-to place. I strongly suggest it!
I don't usually write hair salon reviews, but I can't even begin how impressed I am with this salon. When it comes to haircutting and styling, this hairdresser is the ultimate example of excellence.
You will not be disappointed. This salon is most likely the best spot in town for a haircut. I've been coming to this hairdresser for years, and I can tell he's definitely a hair wizard.
This salon is the way to go if you've ever had your hair handled poorly at a different salon! Before getting here, I went to three separate salons in the area. These hairstylists were the only ones that could successfully correct and change my hair.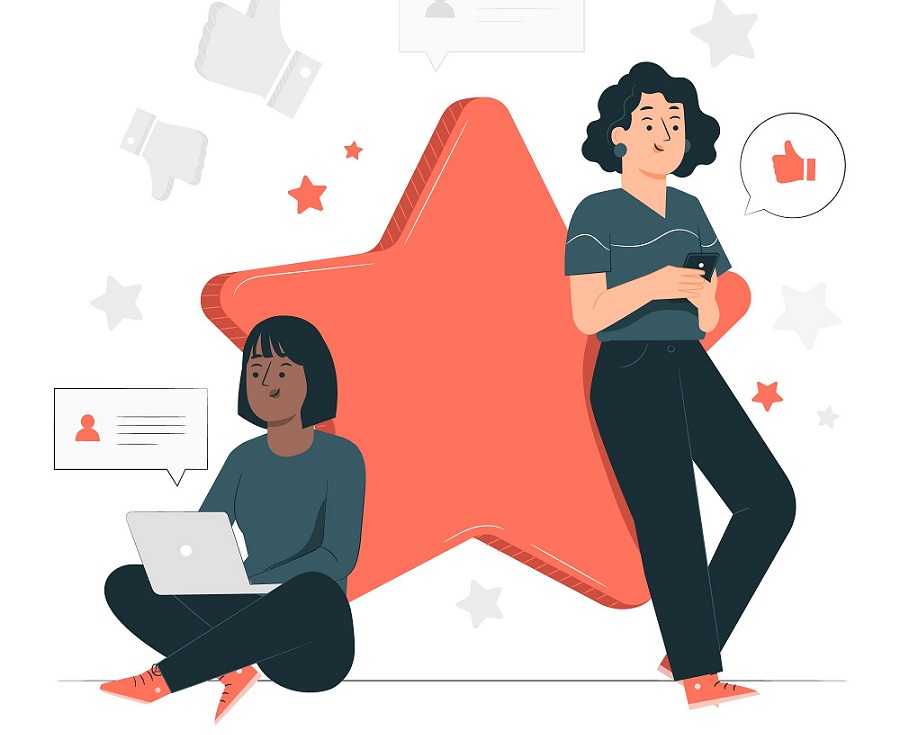 ---
Conclusion
Getting your hands on a convincing consumer testimonial will take some time. However, if you provide your customers with a memorable experience, the review will write itself. Remember the value of building relationships and acting as a reliable source of appealing goods or services while keeping your bottom line targets in mind. Moreover, it will make your potential clients – who are interested in your services – remember your company as they think about a top-notch, successful, respectful, and dependable brand. We hope that these testimonial examples for a hairdresser will help your salon gain more customers.
If you need help collecting and displaying social proof on your WordPress website, try the #1 testimonial plugin out there: Strong Testimonials.