How To Ask For Patient Testimonials And Everything You Need To Know About Them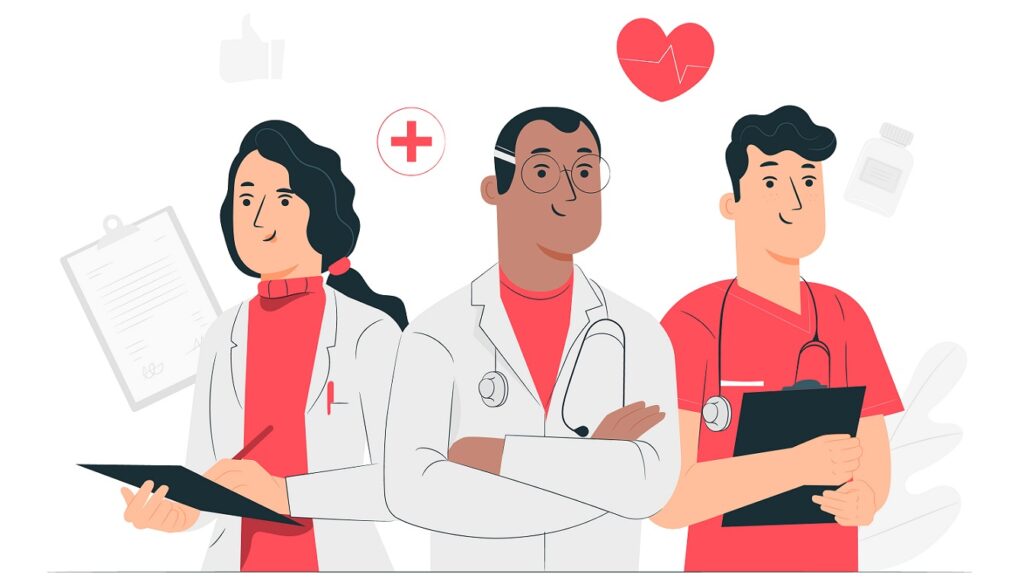 Are you a new medical practitioner and you don't know how to ask for patient testimonials? Suppose you're a private practice rehabilitation physician trying to expand your practice or a new doctor in the field. In that case, you have several alternatives for bringing in new patients, including broadening your cash flow with unique services and increasing your marketing budget.
The smartest thing to do is use your existing customer base to aid in acquiring new consumers. We're talking about leveraging the power of your pleased patients to help spread the word to potential patients. How? By requesting testimonies and reviews from customers.
---
---
What is the purpose of patient testimonials?
How important are patient reviews & testimonials? Clinic or hospital patient testimonials may be overlooked by doctors when it comes to promoting their services and gaining new patients. Physicians have been aware of the power of word-of-mouth on the Internet since patients began reviewing their health care providers online.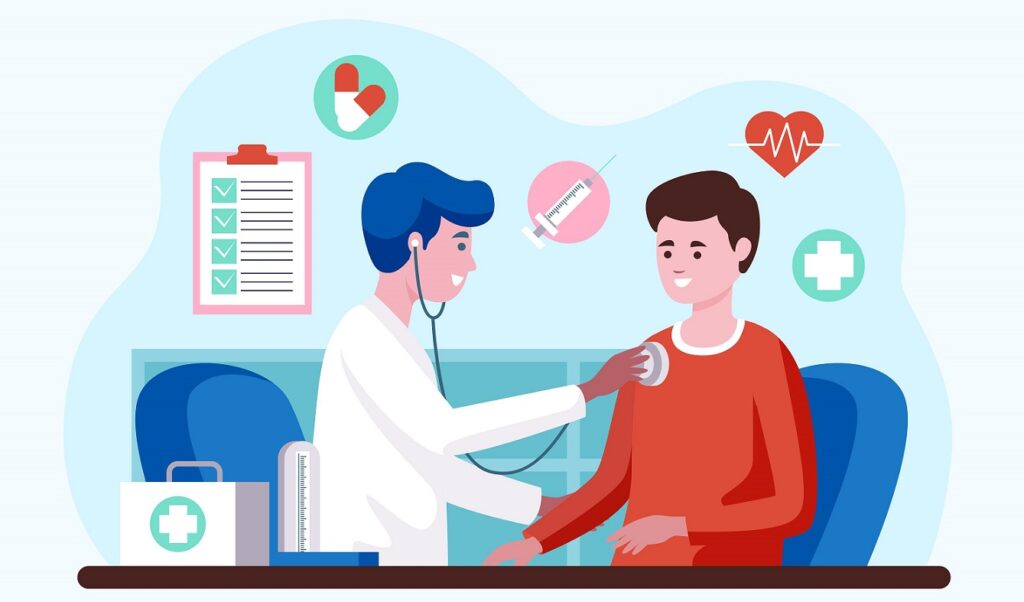 You can collect positive feedback about your practice through patient testimonials. Do you have a strong understanding of what it takes to get an excellent testimonial?
An anonymous review lacks the force of actual patients speaking about their experiences in their own words. Clients will not utilize your carefully produced corporate language in their testimonials. They'll converse in a usual manner. Individuals respond well to people who speak naturally.
---
How to ask for a patient testimonial?
Suppose you're having trouble summoning the confidence to ask your patients for feedback. In that case, we recommend being brave and approaching the situation with openness—state why you value the patient's viewpoint so highly.
For instance, tell them that their ratings or testimonials will go a long way toward assisting other patients in making well-informed medical choices.
If you receive a fantastic review, a fantastic photo, or a clear statement, do not share it without the patient's specific written permission. This is a legal necessity, but it's also a method to show your patients that you care and are professional when it comes to preserving their personal information. You can present them a patient testimonials disclaimer after you asked if they agree to give a testimonial.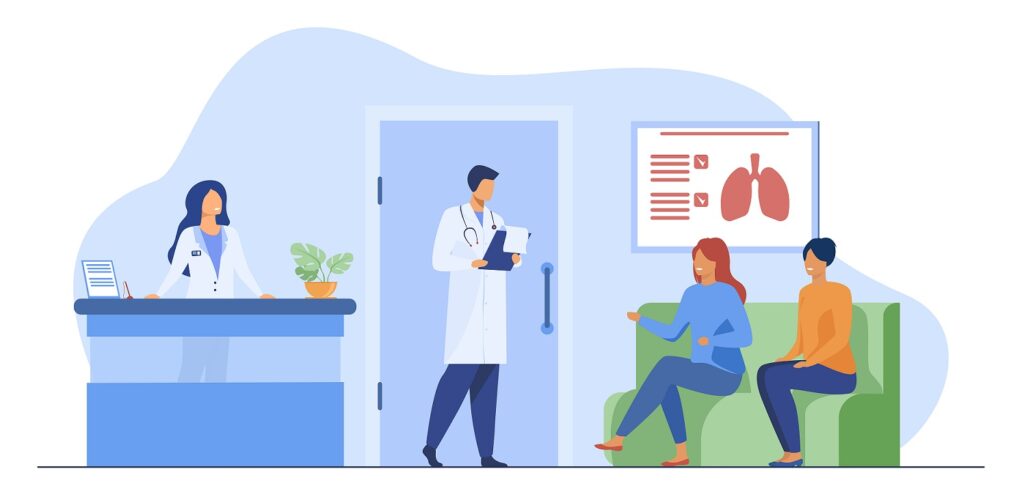 Making it simple for your patients to give you good feedback is the greatest way to get it. Unless they have a terrible experience to report, the ordinary consumer will not look for ways to submit a review for your organization.
So, be ahead of your delighted patients and give them a way to submit on-the-spot evaluations or testimonials to acquire favorable feedback—the type you want future patients to see.
One method to do this is to have a gadget with direct links to your review profiles available at your front desk. You may also include links in your monthly newsletters or send an email after each patient visit explicitly asking for a review.
---
HIPAA authorization for the use of patient testimonial
Getting a positive testimonial for a doctor from patient is the best compliment a medical staff can get. But are there any sensitive issues regarding sharing them?
Because you're working with patients and sensitive health information, testimonials for doctors and medical practices differ from those for other types of companies. We've all heard stories about how an innocent social media mistake cost a healthcare staff their job or resulted in a costly HIPAA fine.
What about putting patient testimonials on Instagram? HIPAA allows for patient testimonials as long as a practice gets written authorization first. HIPAA requires that you obtain written consent from your clients before posting their protected health information on your website or social media page. You can download the free patient testimonial authorization form from Planet HIPAA. In addition, all patients and practice workers must have access to a written copy of HIPAA policies.
You might be tempted to submit anonymous testimonials to circumvent the HIPAA issue entirely. In this field, opinions vary as to whether or not these are effective since anonymous testimonials may also be perceived as fake. Consider your practice's strategy and patient base to see if anonymous testimonials would help you reach your objectives.
---
Types of patient testimonials to use in your marketing strategy
Patient testimonials are a healthcare marketing must-have.Here are four different categories of patient testimonials you should incorporate into your marketing strategy:
1. Using testimonials in conjunction with before and after images
The quote testimonial is a tested testimony archetype that rarely fails to impress. The quotation testimonial is applicable even in today's multichannel marketing mix because of its simplicity.
You can display quote testimonials in various ways. You can check our article to find out more on how to display them.
Some patients who are considering undergoing various operations want to see the results as proof of their efficacy.
If one of your specializations is treating burn victims, for example, demonstrating how the work done in your hospital changed the appearance of a patient might be just as powerful as the patient's testimony.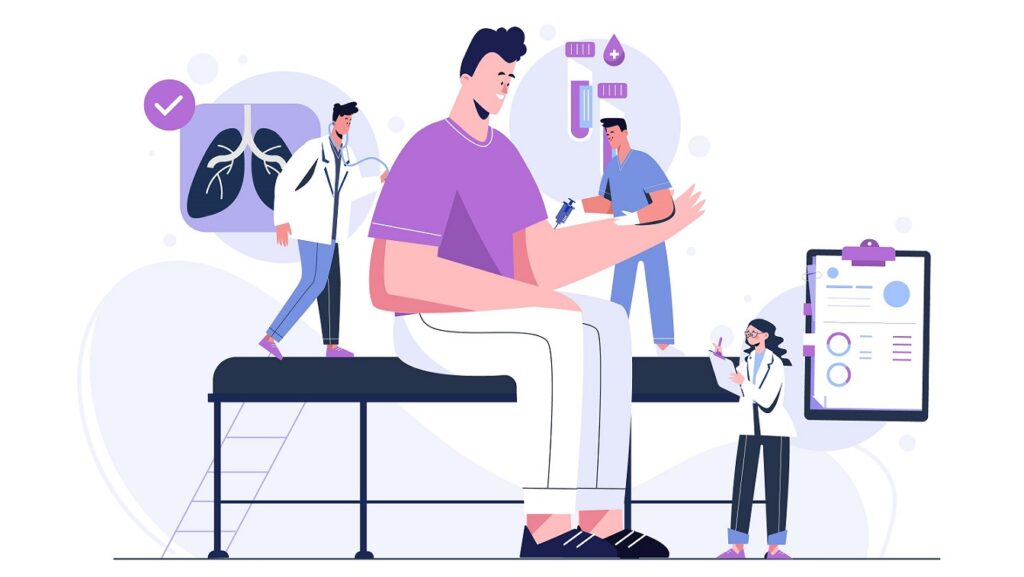 2. Looking for social testimonials and online reviews
All mentions of your brand and doctors should be monitored as part of your reputation management strategy. Not only will you be able to solve problems as they emerge, but you will also be able to pick out and repurpose patient compliments.
One of the most appealing aspects of these testimonials is that they are generated naturally rather than soliciting patient input.
Consider screenshotting (or embedding) internet tweets or postings highlighting a patient's positive experience with your team.
3. Consider patient video testimonials
What a better way ask for patient testimonials than to ask and make a video out of it as well?
Our generation has been invaded by video. Smartphones now can stream videos from YouTube, Facebook, and almost everywhere else. Videos also allow you to reach out to a portion of the audience that would instead not read content on the internet.
While creating a video testimonial may take some time at first, if you make a template, everything will become much easier.
If you decide to utilize a mobile device, make sure to shoot horizontally; otherwise, your video will be useless on most platforms. Even if you're using a top-of-the-line video camera, utilize a tripod or other steadying device. Set up your camera to capture your subject from their shoulders up, but don't zoom in, or the video quality will suffer.
If a patient gives the approval of being recorded for a testimonial, have him or her prepare a response and go through a few practice rounds before recording. Because being caught on video can be nerve-wracking, make the experience enjoyable and gratifying for your patient.
But what about television ads? Do patient testimonials have to be by real patients? In this case, like any other testimonial case, must be done by real patients.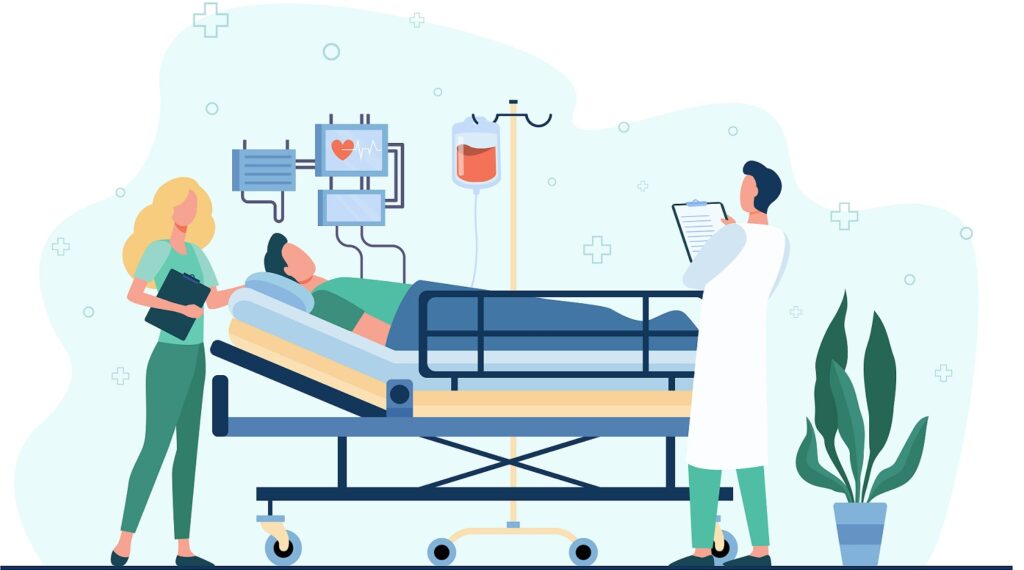 4. Tell the story
Patient testimonials in advertising are the most powerful sort of testimonial you have. Especially if they are stories.
You'll have one of the most impactful marketing pieces at your disposal if you create a patient story with a precise 3-part sequence (introduction, struggle, resolve) and a high-quality film that delivers that tale mixed with interviews with patients and doctors.
Of course, depending on your company's resources, writing these in-depth patient tales may be a stretch. The impact of even one narrative, on the other hand, is well worth the cost. Consider allocating time for your employees to write at least one narrative per year or engage a third-party production company to do it for you.
If your clinic or hospital has a website, you can create a patient testimonial page. Patient testimonials inspires other people to take action. You can make use of Strong Testimonials to design a compelling testimonials page.
---
Questions to ask patients to obtain testimonials
The Federal Trade Commission states that endorsements must reflect the endorser's honest thoughts, findings, beliefs, or experiences. You don't want to end up in legal problems simply because you're trying to spread the word about how awesome you are.
So, let's get started. Here are ten patient testimonials questions you may use to develop a successful template:
Is it okay if I post your testimonial on the internet?
How did you come across us?
What were your previous medical encounters like before you came to us?
During your first meeting, what struck you the most about us?
What was the stumbling block that kept you from selecting us as your service provider?
What are the most critical aspects that make you glad you chose us?
Is there something that changed in your life since we become your primary healthcare provider?
What are the primary reasons you'd tell other patients about us?
What about our procedure surprised you the most?
Is there anything we could do to improve the treatment or experience we provide to our patients?
Many of these questions intersect, as you may have seen. That's on purpose. You'll need to ask the same questions in varied contexts to get the most out of the customer you're interviewing. You'll jog their memories and gain different perspectives on their viewpoint this way.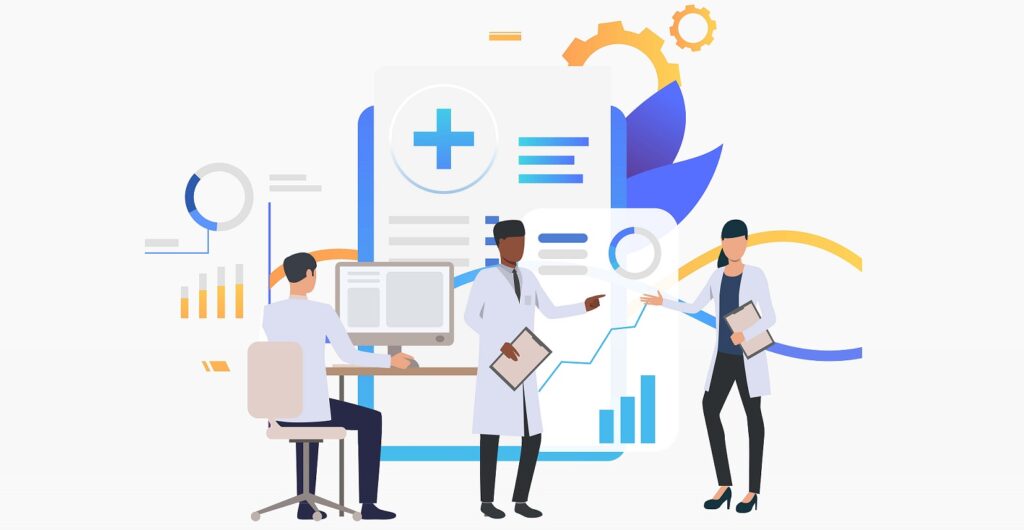 In the end, it's up to you what you ask for in a testimonial. You also don't have to bring up all of the questions covered in this blog article at that point. Each of your customers is unique.
As a result, create a testimonial interview procedure that revolves around them. Use the questions in this blog article as a template to help you get started. That way, you'll get great responses while also covering all of your HIPAA compliance bases.
---
Patient testimonials ethics and guidelines
Ethical rules distinguish between different types of persons you could ask for a testimonial. Asking current clients necessitates the most caution, and some codes outright ban it. In most cases, it is permissible to inquire about previous clients. Every code allows you to enlist the help of coworkers and others who are familiar with your work but aren't and have never been clients to attest for your abilities.
Of course, you should never request a testimonial from someone who is exceptionally vulnerable for whatever reason. The patients are not someone you should approach if they're worried or irritated, if they'll take your request as a demand, or if they'll feel forced to offer you one even if they don't want to.
The CAMFT (California Association of Marriage and Family Therapists) was the most recent organization to amend its code of conduct in December 2019. Only soliciting testimonials from current clients subjected to undue influence is prohibited under this new code of ethics.
This implies that they permit the solicitation of testimonials from anyone, including present clients. No matter which type of clients we're talking about, ethical norms against exploitation or misuse of one's job apply.
In today's ethical norms concerning testimonies, the phrase "susceptible to undue influence" appears frequently. And there's a reason behind that. The Federal Trade Commission (FTC) determined in 2013 that music teachers were improperly restricting competition by enforcing standards prohibiting members of the Music Teachers National Association (MTNA) from seeking pupils from other teachers.
The FTC has decided that ethical norms that limit competition among independent providers are unenforceable. Since then, professional associations have had to walk a delicate line between safeguarding vulnerable customers from abuse and allowing for competition among company owners. Providers can use testimonials to compete and advertise their services.
---
Why should you respond to positive social media patient reviews?
Sometimes when you usually ask for patient testimonials, you find yourself discovering some feedback on your social media accounts.
Obtaining online client evaluations on sites like Google, Facebook, and Yelp has become one of the essential strategies to advertise your company.
How to reply to a positive patient testimonial on Facebook? What about Instagram? Positive feedback reveals who your biggest supporters are. These are your company's promoters – the folks who gush about it and want to tell their friends about it. These are also the folks who will come back to your business again and again. This is crucial given that attracting new clients costs nearly seven times as much as maintaining the ones you already have.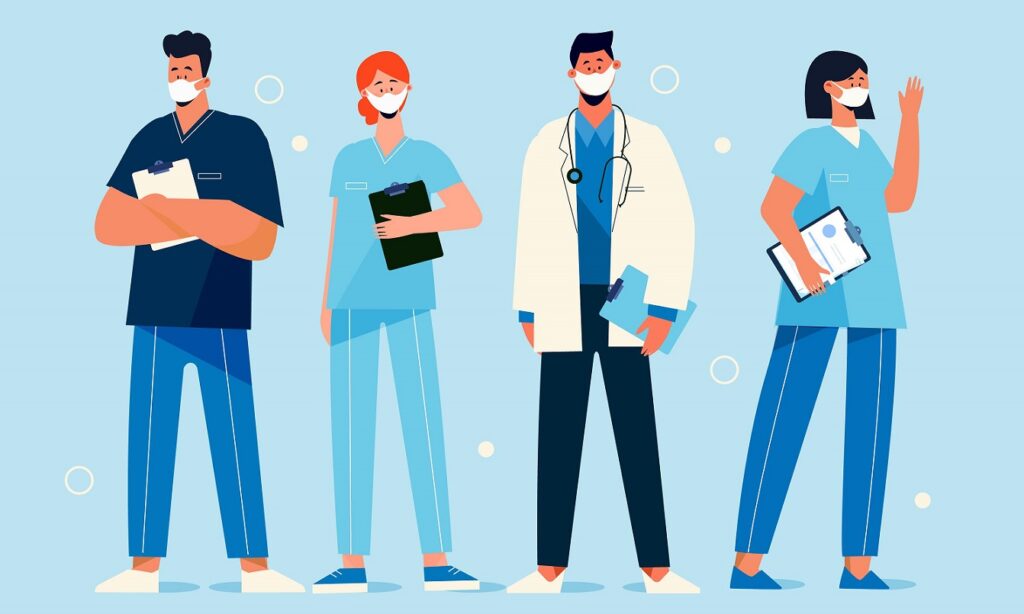 How to respond to positive social media patient reviews
Here are a few things to keep in mind while reacting to favorable reviews to get the most out of them:
1. Thank the patient
The patient had just complimented your business. It would be impolite of you not to thank them!
Always thank the patient first and foremost, so they know their thoughtful gesture was appreciated. After all, they weren't obligated to leave you a positive review or provide you with any feedback. Make it personal and express your gratitude.
Name specific items they said, such as agreeing if they mention one of your top employees.
2. Respond quickly
Reviews are frequently written soon after a purchase, a visit, or a specific experience. For you, as a medical practitioner, time is essential. If you wait months to react to a favorable review, it appears as though you don't care about it, even if your patient cares a lot about you.
By replying as soon as possible, you demonstrate your appreciation for the patient —it's a simple action that will go along with your words of gratitude. Otherwise, your late response will notify the patient and they will feel neglected if you wait too long. If you don't stay top-of-mind, they'll probably have moved on and forgotten about you.
3. Keep it short and on point
Nobody likes reading long answers, so keep it brief and to the point when you ask for patient testimonials. Keep your statement concise yet practical to do your grateful patients a favor. If you speak too much your words may come out as overly passionate. Keeping it short and straightforward wins all the time.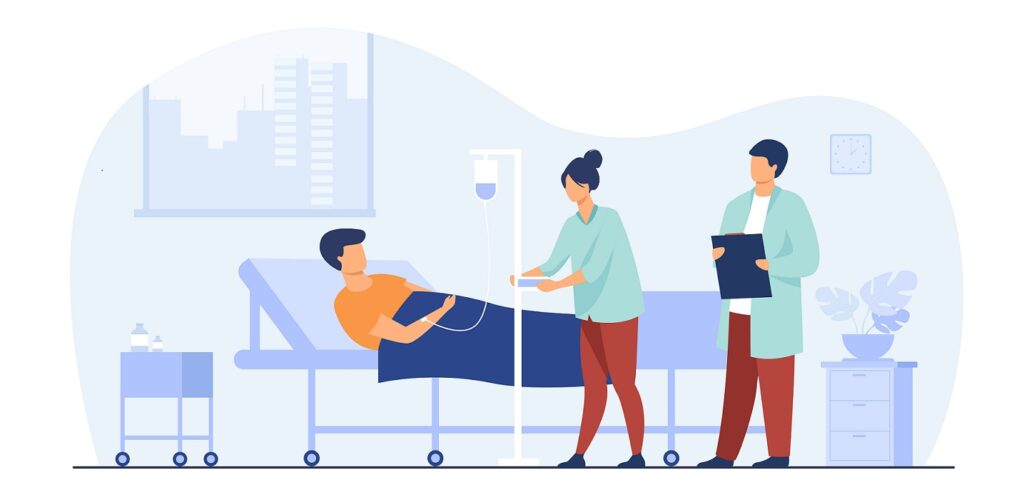 4. Be genuine and personal
According to most people, acting like a robot claiming to be a person on the internet is not cool, so don't do it! Patients can detect the difference between a cold, impersonal automated answer and a warm, genuine human connection right away.
This individual took the time to speak with you about your organization, so the absolute least you can do is respond with courtesy. While keeping it brief, don't forget to include specifics or personality.
5. Make use of a call-to-action
It's lovely to respond to favorable reviews, but you should include a tiny call to action if you want to optimize your success. Allow it to feel natural. It may be anything, such as encouraging them to tell their friends about their experience, schedule another appointment, or follow you on social media. It's entirely up to you and your company's objectives. However, it is wise to strike while the iron is hot.
---
Template to use on a patient when asking for a testimonial
You can make use of the following sample template when you ask for patient testimonials:
Subject: How's it going?
Hey [Patient],
While our patients are under our care, we try to provide them with an exceptional experience here at [Clinic]. You recently had an appointment with us on [Date], and we'd appreciate hearing from you about your experience with us.
Would you be so kind as to leave a review on [Website] by clicking the link below? This will enable us to provide the best possible treatment to all of our patients. Both now and in the future.
[Link to website]
We hope to see you again soon!
Thanks,
[Clinic]
---
Conclusion
Getting testimonials from patients is as important as getting from other types of clients. This ensures that the clinic will have a steady flow of new patients they can treat and assist with their medical problems. Always check your state's applicable legislation to make sure you comply.