Want To Use Star Rating For Testimonials In WordPress? Read this!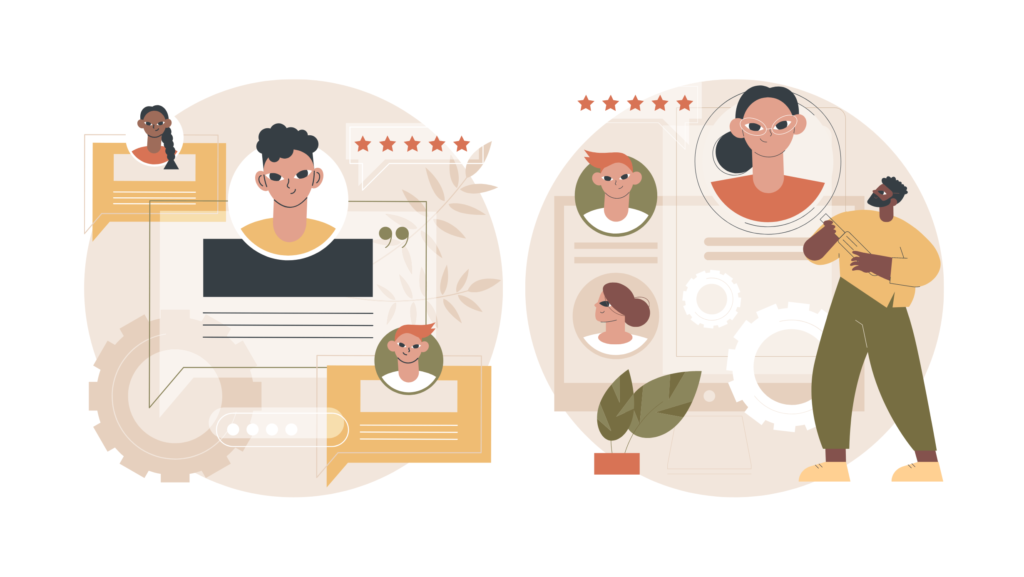 It is great to post testimonials on your website because it helps you in so many ways. But sometimes, there is far too much information available for consumers to read everything – Many consumers are just skimming and they prefer an easy method to find out if your product is good rather than reading pages of testimonials or reviews.
Having stars that indicate the satisfaction a customer had with your purchase/ service it's another level. Because of that, it is essential to know how to add testimonials in WordPress with a star rating option.
---
---
There's no doubt that a lot of people utilize a form of star rating system to display business quality and to increase sales. But what happens if you don't use it correctly or don't use it at all?
Here are just some of the few common mistakes we've seen from a multitude of businesses:
1. ❌ Businesses not using a star rating system – If you don't let customers have access to a star rating system, you will delay their decision-making process. Ultimately potentially losing them altogether.
2.❌ Customers lose money – Customers that make a purchase without knowing the quality of a business risks losing money if the quality is poor or less than what they expected. They can also badmouth your company and ruin your reputation.
3.❌ Not using them as a marketing tool – Businesses are losing potential if they don't make use of their possible 5-star positive feedback. As a result, you will be almost invisible on the internet, losing out to your competitors who appear on the first page of a Google search.
---
How star ratings influence customers' behavior
As you might expect, most purchases and investments begin with some type of search. With billions of searches performed every day, you want to be sure that individuals looking for what you're selling can easily discover you.
When visitors access your site, they will see the number of reviews and their star rating on the product or service page, which might impact choosing you over a competitor.
Unfortunately, only 36% of small companies are investing in review marketing. Reviews not only assist in establishing your company's legitimacy, but they also have a significant influence on conversion rates. Therefore it's essential to make the most out of them, even in marketing.
Though various individuals perceive the 5-star scale differently, having star ratings helps you stand out from the competitors and benefits consumers in their decision-making process. The more stars next to your company name, the more likely you are to make sales.
A more significant number of reviews with a star rating indicates to Google and other algorithms that you have a trustworthy business worth promoting to the rest of the internet.
Of course, you should read the reviews regularly and reply to those that are negative. As you undoubtedly already know, satisfied customers are an essential asset for any company.
---
Step 1: Add a new testimonial
Now that we have established why you need a star rating system let's get to work!
Firstly, go to WordPress > Testimonials > Add New.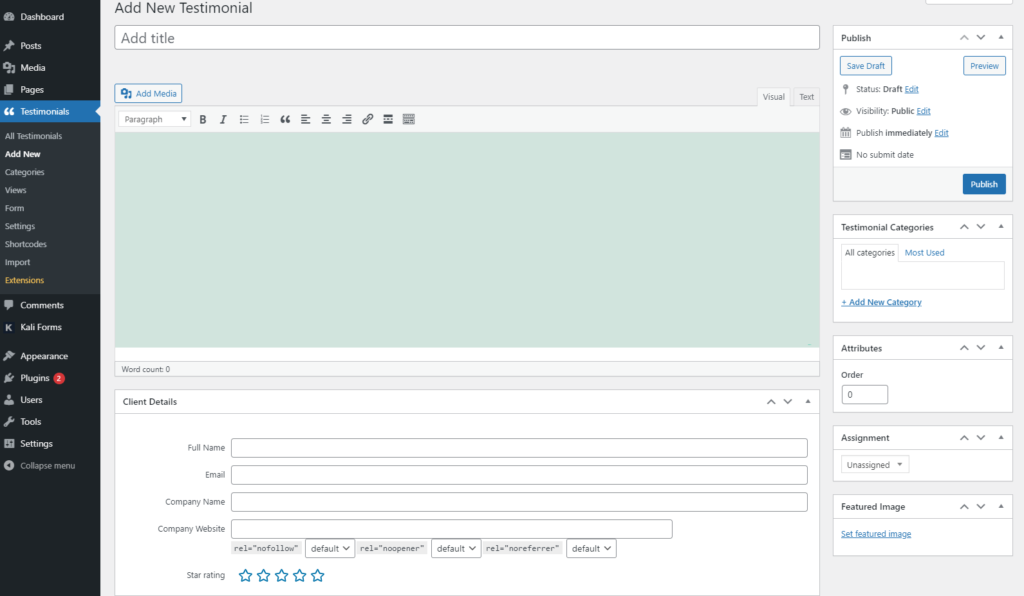 Start by naming your testimonial. After that, you will find plenty of fields to fill, such as Full Name, Email, Company Name, and Company Website.
Furthermore, you will have an option called Star Rating in the Client Details section. From there, you will select the star rating for the client's testimonial. This is also how you add or remove stars in a testimonial.
To take the testimonial even further, you can add a featured image as well. Just click on the Set featured image in the down right corner and add a customer profile picture.
After you are done adding the client's info and setting a featured image, click on Publish.
The next part involves going to Testimonials > Views > Add New. A view helps you customize the way a testimonial will be displayed on your website.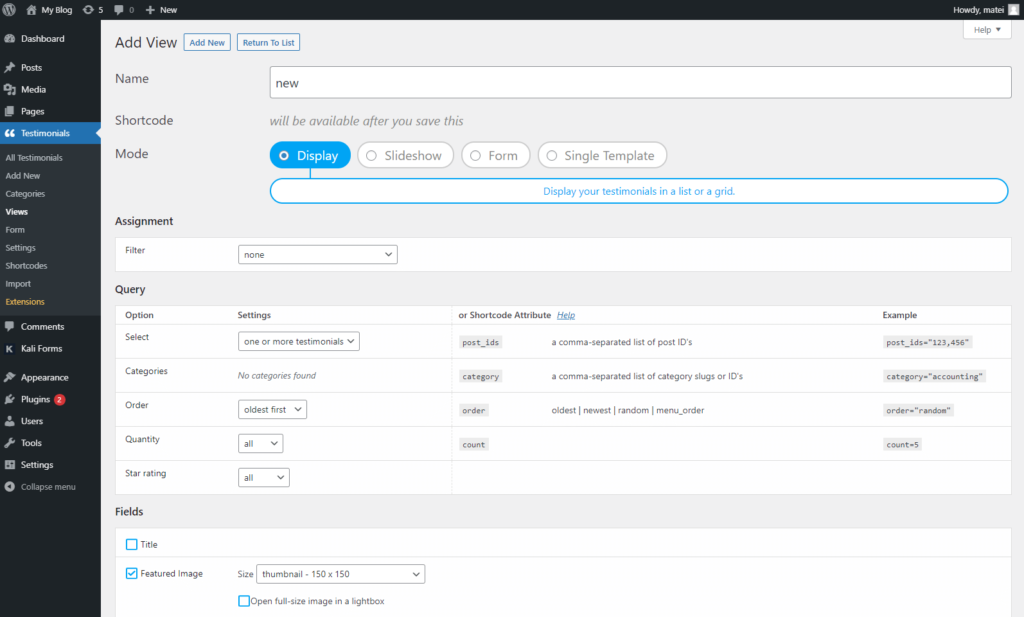 Again, just like the testimonial, name your view. You can customize your view to fit your needs perfectly. There are many options to choose from, including pre-built templates to make your life easier.
Step 2: Add a star rating field
Firstly, scroll down to the Custom Fields and add a Star Rating field. After that, choose a template that has the star rating options. These templates are Card, Elegant, Minimalist, Side, and Table. Customize the rating's color, and when you are done, scroll down and click on Save Changes.
If you scroll back up you will see a Shortcode section. Copy in the clipboard the newly generated shortcode. You will need that in a second.

Step 3: Displaying the testimonial with the star rating
Once you've finished adding and customizing your testimonials, go to the article you want to display your testimonial or your dedicated testimonial page.
There are two options to display your testimonial. The first one is to paste the shortcode into a paragraph, and the second one is to search for a shortcode block and paste it there. The results are the same.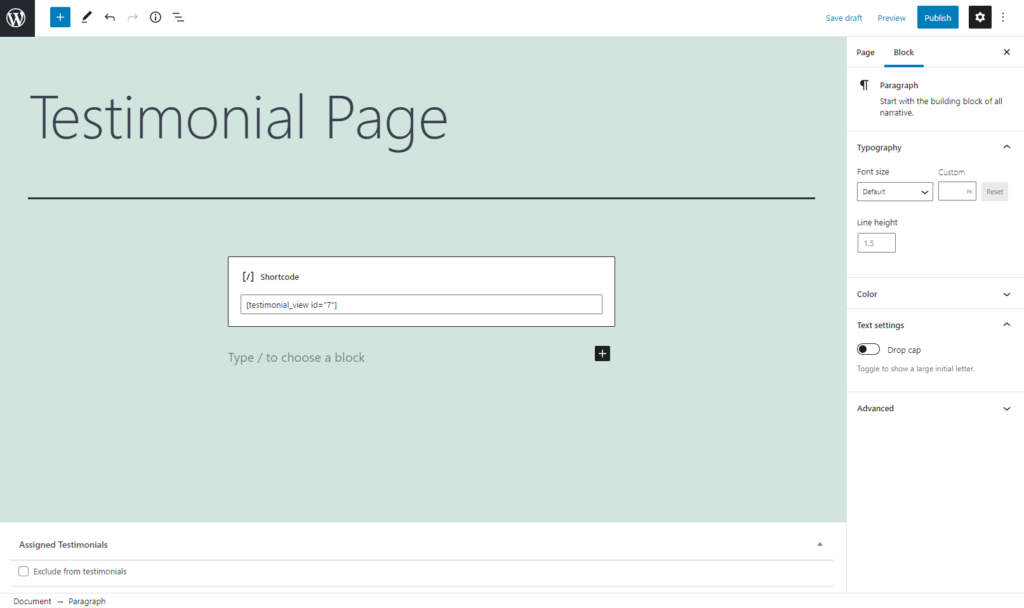 If you want to see the results of your work, click on Preview > Preview in new page. You will be redirected to a new page, and you'll see your testimonials.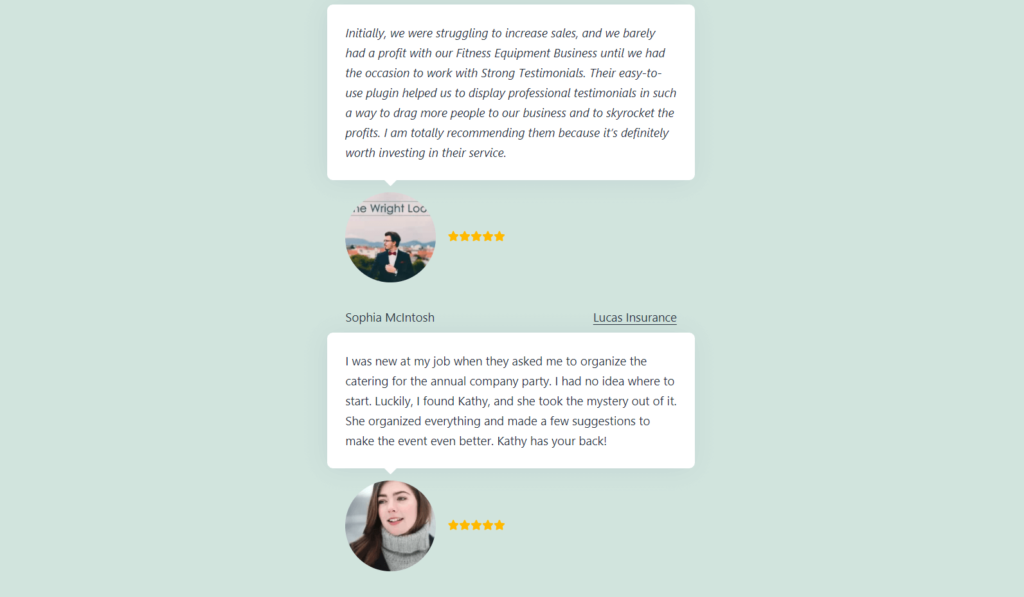 Step 4: Rank better in Google
Strong Testimonials Review Markup Extension will aid search engines in recognizing your testimonials as reviews in search results.
Whether or not you utilize a star rating box on your testimonials, you may add rating markup in the review markup to encourage search engines to display rich snippets.
It seems complicated but it comes down to:
---
So, what can I do using Strong Testimonials?
1. Make the most out of the feedback – Win over customers by capturing their attention with the star system. Customers will be more attracted to a business that has a form of rating system than one that doesn't have any at all.
2. Customers save money – Customers that make a purchase knowing the quality of a business save a lot of money by actually getting what they ordered. They can also praise your company to other potential customers.
3. Use them as a marketing tool – Unlock this potential and expand your internet visibility. Boosting your feedback with the Review Markup Extension will catapult your business on the first page of a Google search.
---
Conclusion
And this is how you can add star ratings to your testimonials to generate more sales and more reviews. The process is easy to follow and it requires only a few minutes of work. The great thing is that you don't need any coding skills, so you can do it by yourself, without hiring a professional.
Furthermore, you can utilize this feature, including the review markup extension if you subscribe to our Plus Plan. So, what are you waiting for? Get Strong Testimonials and everything it has to offer right now at a great price! 😁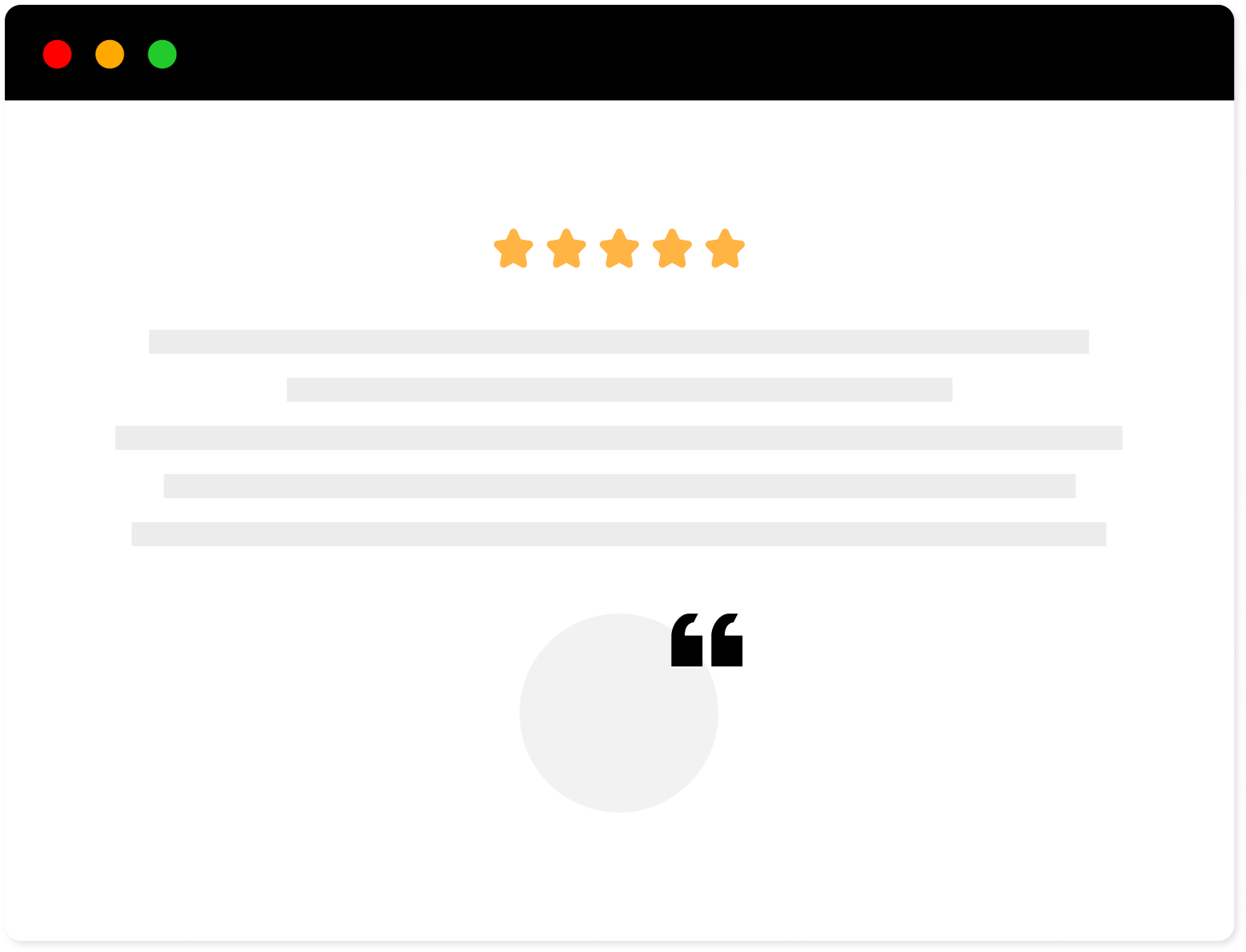 Strong Testimonials Plugin
We've built the #1 WordPress plugin for collecting, managing, and displaying testimonials. Drive more sales by leveraging your existing user audience.