Reasons Why Testimonials Are A Great Tool To Boost Your Website's SEO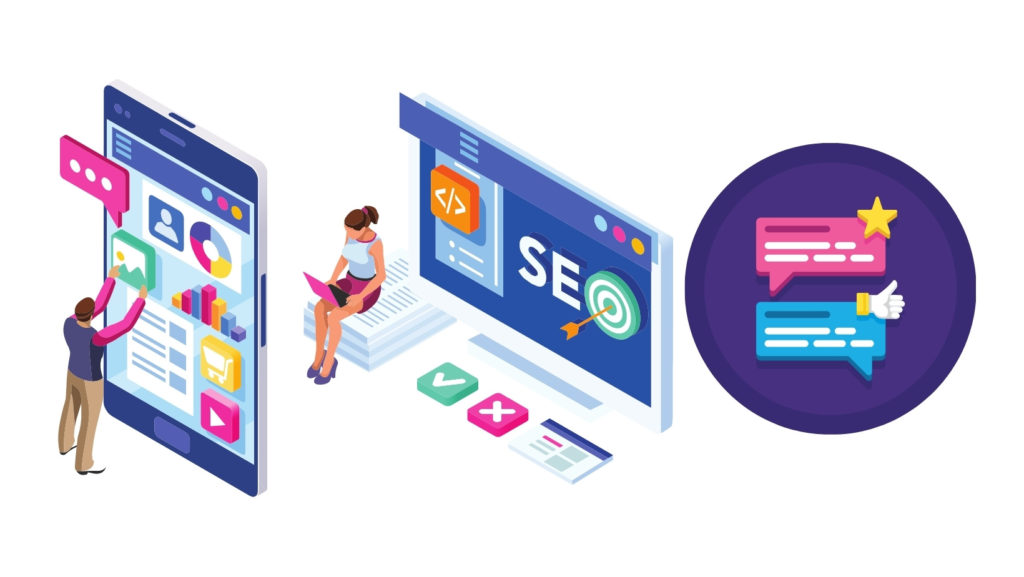 It's a well-known fact that testimonials are a powerful tool for building trust and increasing conversions. There are plenty of statistics, case studies, and even documentaries about the impact client testimonials can have on a business. Because of that, most of the time, people tend to trust the testimonials more than the product's or service's description. But, with that being said, are testimonials good for SEO? What is the impact of customer testimonials on your website's SEO?
This article will present how testimonials affect your SEO and how you can benefit from SEO-friendly testimonials.
---
---
Testimonials — The less known SEO tool
Testimonials are also opportunities. Not just to fill the space with some visuals — customer profile pics — or building authority, but an amazing opportunity for boosting SEO. You are simply not profiting at maximum from this powerful weapon if you are not using an SEO-friendly plugin.
With SEO-friendly testimonials, you will appear more powerful in users' eyes; you will rank way higher in the Search Engine Results Page (SERP) and get found by the right customers. With that being said, let's look at how testimonials help SEO:
---
Reasons why your website's SEO benefits from client testimonials
There are so many benefits of using customer testimonials on your website that it would be sad not to take advantage of them in your conversion strategy. Down below, I listed a few ways to increase SEO with the help of testimonials: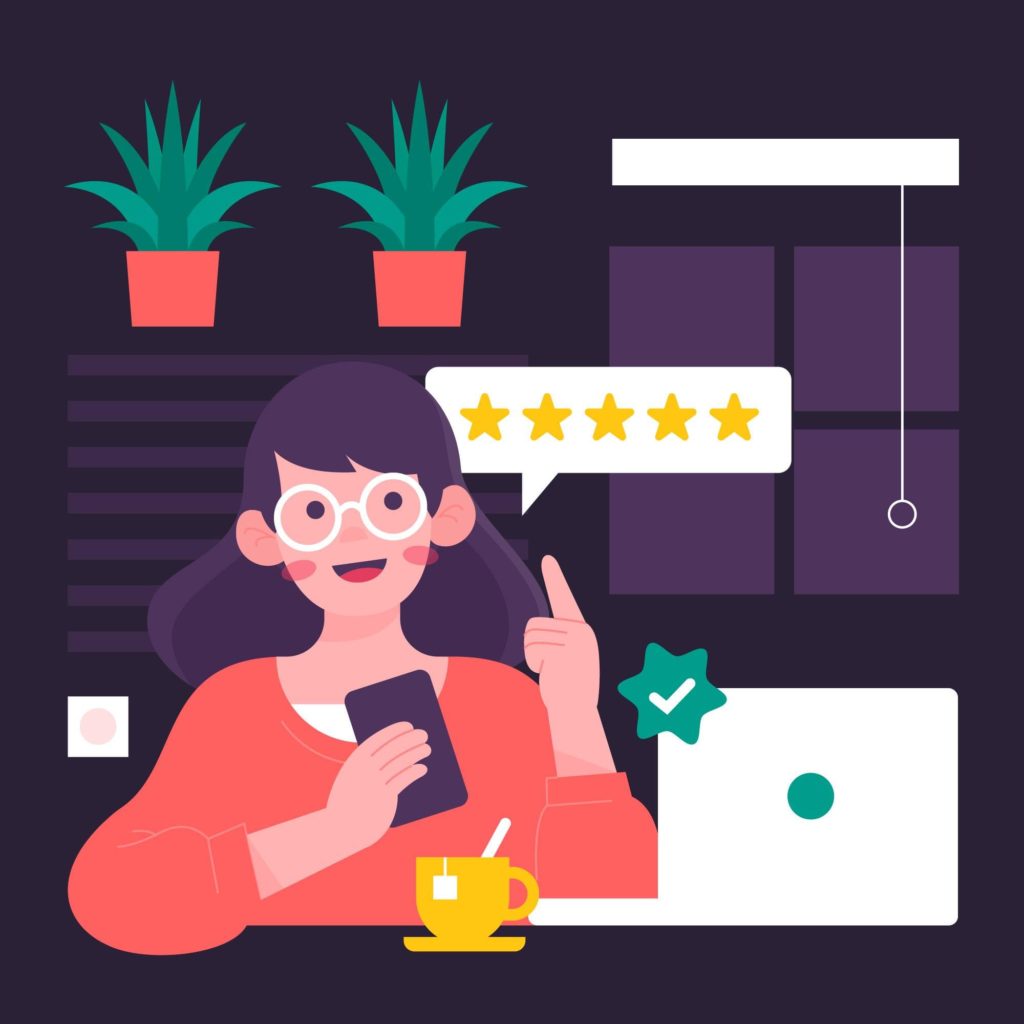 ---
1. Increase the click-through rate with rich snippets
Local businesses such as coffee shops, restaurants, or barbershops that have many positive reviews are pushed higher in the search engines by Google. This is when rich snippets are coming in handy. The star rating is automatically put by Google so that potential customers can have a better perspective over your business.

Rich snippets are known for improving click-through rates and decreasing bounce rates; both are important factors to remember when optimizing a website.
---
2.Evaluations are amazing from everyone
Why are testimonials way more efficient than a product description or even an ad?
Clients are not paid to give any feedback about your product/ service or your business. Their only reason for writing a testimonial is to let you and the rest of the world know that you have done a good job. Most people value a testimonial as much they would value a referral from a good friend.
When you have multiple testimonials from different clients, and you have from where to choose, I suggest you pick those containing specific keywords that will help you rank higher.
The easiest way to receive such focused SEO keyword testimonials is to create a testimonial request form or interview your happy clients by asking them specific questions.
---
3. Boost your SEO by responding to customers' reviews
Positive feedback improves your SEO. This is especially important for local companies.
When it comes to advertising a business, Google will take into account internet reviews. They'll take into account the number of reviews, the attitude, and their consistency.
As a result, you must encourage your consumers to submit reviews on more platforms (including Google's own rating platform), and you should reply to those reviews.
You can boost your search engine exposure by including your company name, location, and other crucial keywords in your response, which will result in your business appearing higher in the search results.
---
4. Bad feedback can be useful
The last thing any business owner wants to see is a one-star review with negative feedback. Whether it is valid or not, you shouldn't worry too much about it. Even Google acknowledges that the best sites and great companies will receive bad reviews. Anyway, you will convert only the positive reviews into testimonials to add them to your WordPress website in such a way as to boost your SEO.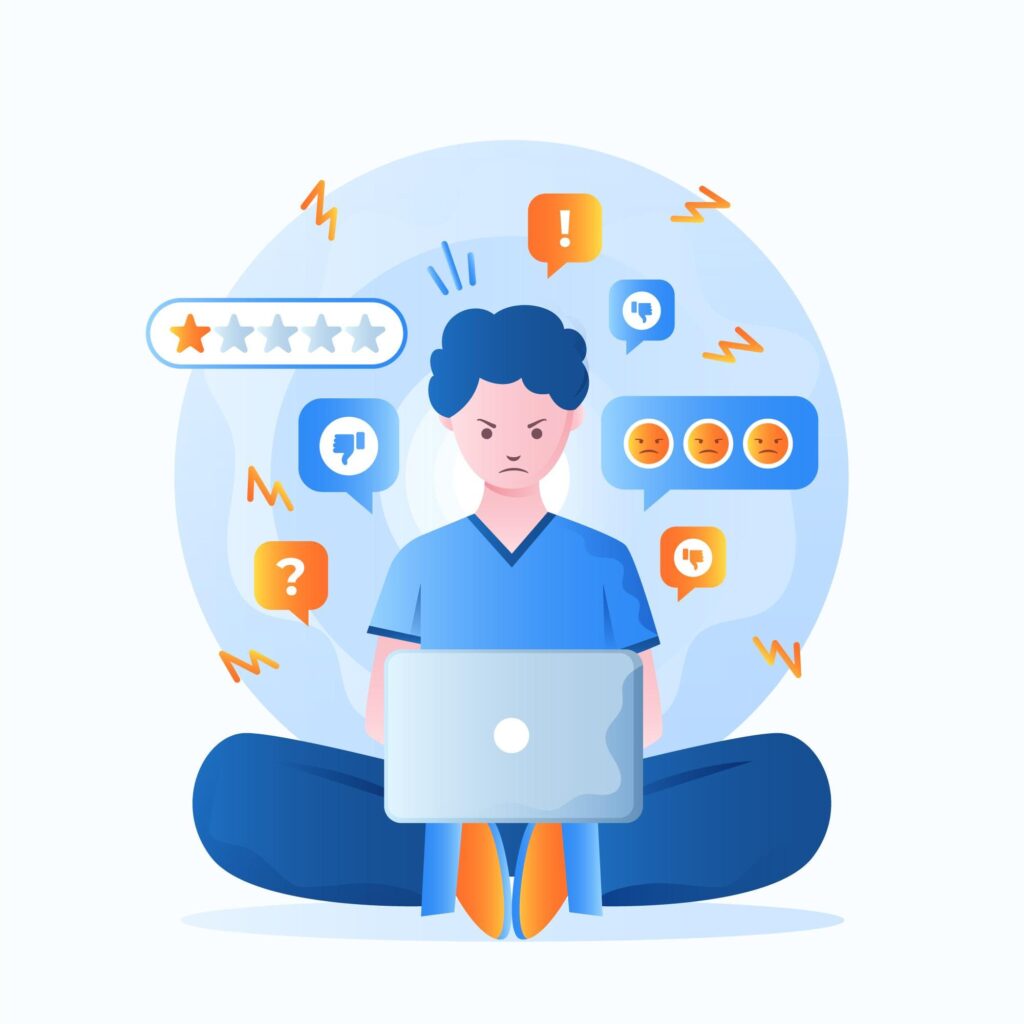 Moreover, having a few bad reviews can actually help you in different ways:
The more reviews — whether they are good or bad — the better because people often look at the number of reviews.
According to Harvard Business Review, those shiny reviews are often less trusted than only moderately positive ones.
Negative reviews help you approach the problems with your services. In other words, such reviews are a powerful tool for search engine optimization.
---
5. Increase credibility
Having testimonials attached to your website shows visitors that you have clients who actually paid for your services, and you are not new in the industry. It also shows that you've done such an amazing job people took from their precious time to leave a remarkable testimonial. Moreover, having customer testimonials displayed on your website will boost SEO, and you are basically telling the whole world: "Hey, I am real, trust me."
But just throwing feedback from multiple customers and hoping for the best won't help you. A testimonial worth of trust should include a photo of your customer, his occupation, their business if needed, and a link to their social media. When reading feedback, people want to feel like they are talking with an actual person, not laptops or smartphones.
---
6. Drastically improve domain authority
When it comes to specific areas and keywords, reviews from third-party sites boost your website authority. For example, a site that is founded on trust is considered to be an authority site.
A website that Google trusts, other websites, and, most importantly, its visitors are an authority site! When individuals are seeking information, it's the type of location they go to again and again.
---
Unleash the full power of on-page SEO on a testimonial page
Customer testimonials provide social evidence, making them one of the most significant additions to your website. You can guarantee that you reach the proper target group by properly segmenting the testimonials you gather and displaying them on your website. Optimizing your testimonial page for SEO is a critical step in ensuring that it performs properly. Making efforts to guarantee that your website searches for the relevant audience is the most effective strategy to drive organic traffic to your testimonial page.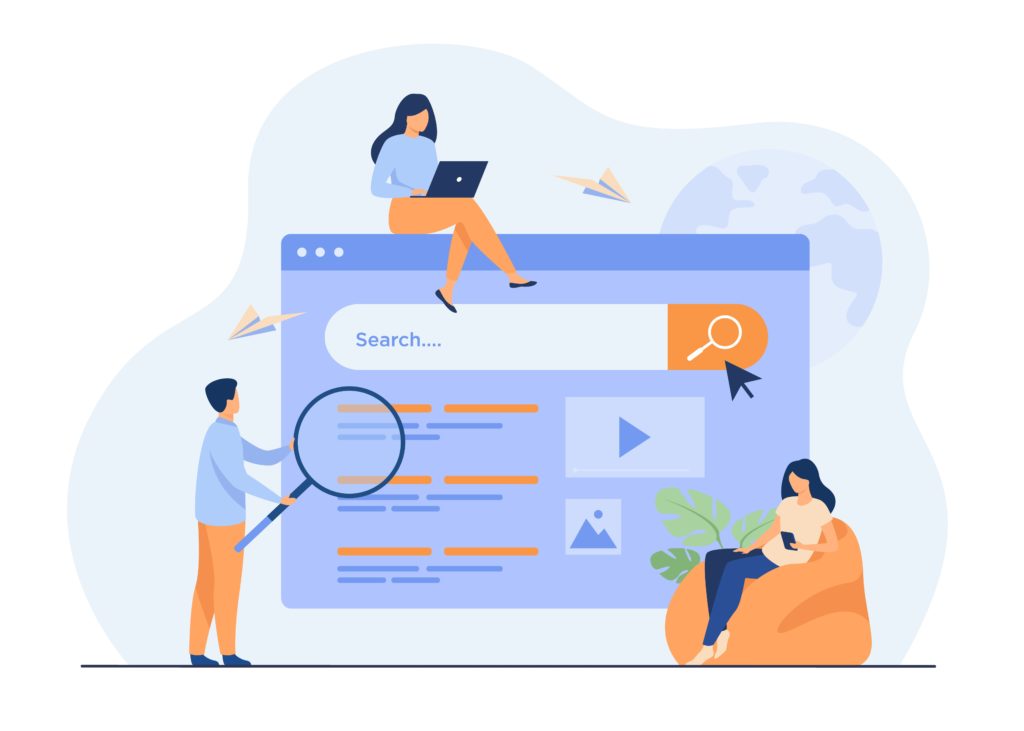 ---
To make sure that your page is SEO optimized correctly, you will have to consider a few important things. Let's take a look at them:
The right meta description — Provide a meta description that corresponds to your page title and URL to optimize the page. This description will display in search results and be the first description a user sees when viewing the produced search results. Include your long-tail keyword in your description and keep it short.
Write alt texts on your photos — Choose an image that corresponds to your long-tail keyword while constructing your website, and adjust the alt text to reflect your keyword. This will boost your search rank while also strengthening the message of your page.
Intuitive long-tail keywords — Because so many businesses have testimonial pages, you must pick a long-tail keyword that sets yours apart from the rest. For example, simply using the keywords "Testimonials" or "Customer Testimonials" will not be sufficient for search engine optimization. Instead, choose a keyword that is relevant to your industry and the page's other distinguishing features.
Add some content — You've picked a keyword to optimize the title and URL, but now you have to make sure the page has related content. On-page headers and body content that are keyword-rich can help you perform higher in search. In addition, taking the effort to produce body content that corresponds to the client testimonials you include on the page will improve your on-page SEO.
---
For SEO Optimization — Strong Testimonials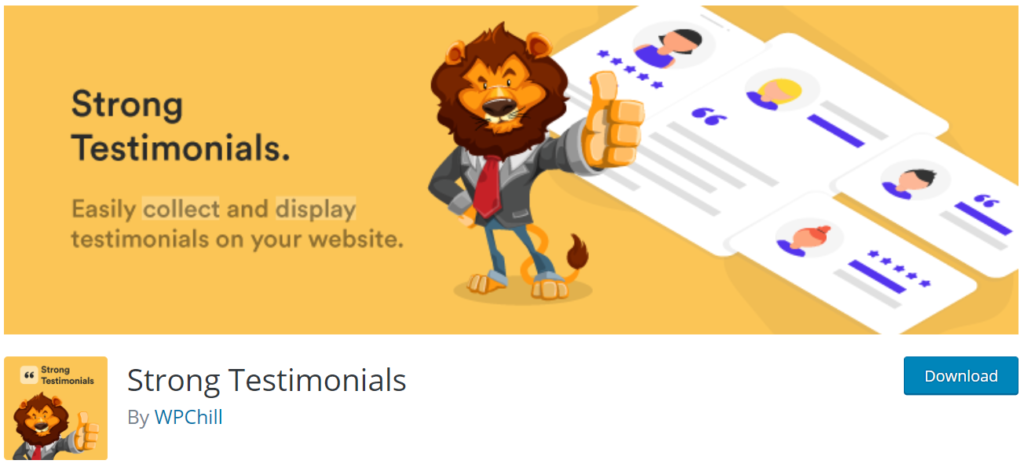 Strong Testimonials is the perfect combination of usability and features that is SEO optimized and ready to use. You can make your testimonials in such a way to meet your needs with its amazing customization tools. From adding profile pictures to linking the customer's social media profile, you will take your SEO testimonials game to a whole new level.
If you want to try the plugin, there is a free version of it, but if you want to take advantage of all its features, I recommend you go for the premium version. The plan starts from only $49 per year for one site, and the most premium version you can buy is at $149 per year and is for unlimited sites.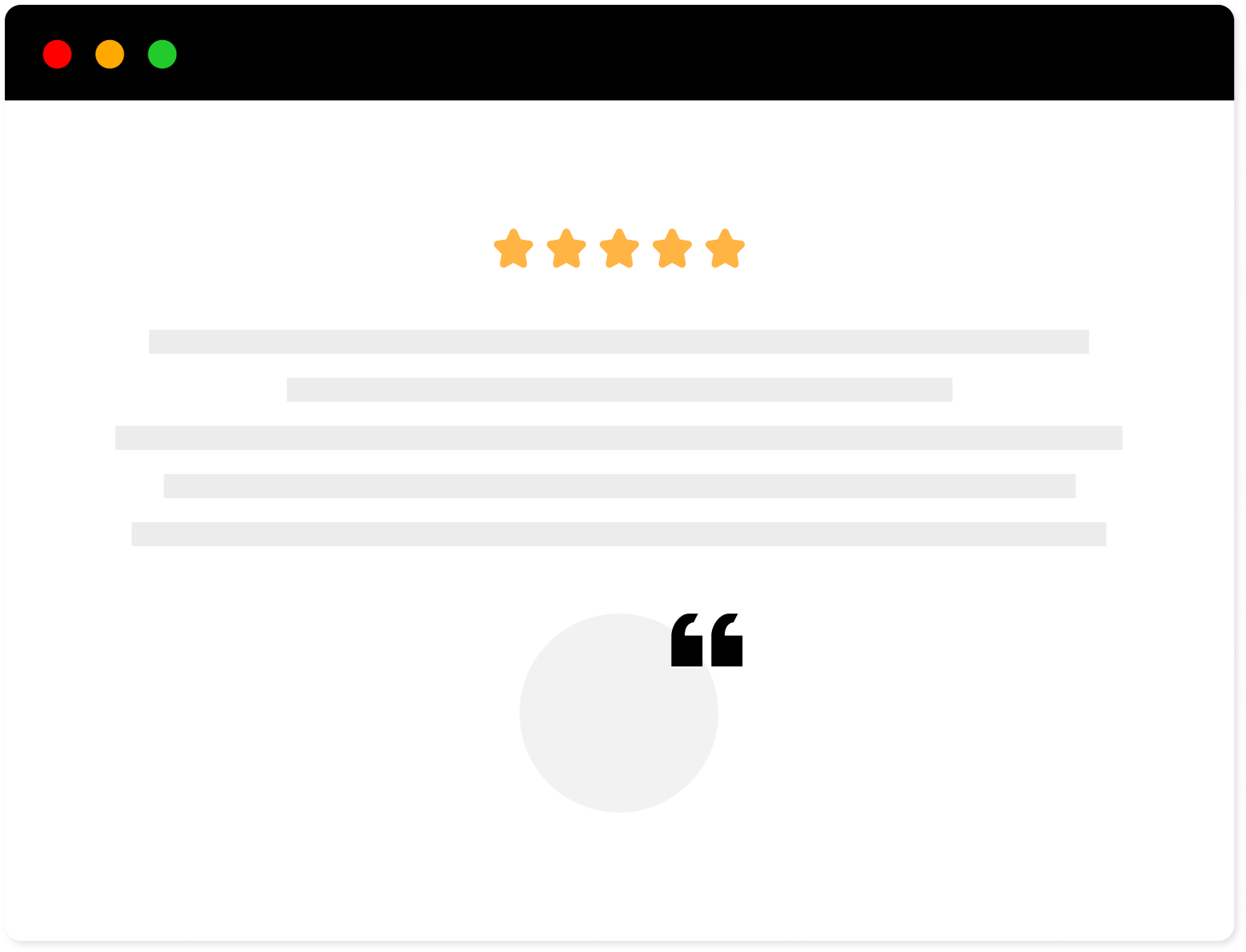 Strong Testimonials Plugin
We've built the #1 WordPress plugin for collecting, managing, and displaying testimonials. Drive more sales by leveraging your existing user audience.
---
Conclusion
To sum up, adding testimonials to your WordPress website will definitely boost SEO. But how? With the help of rich snippets that are known to increase click-through rates and decrease bounce rates — important determinants when optimizing a website — your site will rank higher in the search rankings. After that, accept the reviews from all of your customers. The only reason why people are writing testimonials is that they were satisfied with your product/ services. Accept everything from everyone, especially because it's free advertising. After you accepted the customer testimonials for SEO, it is time to respond to them. By doing so, you will increase credibility and trustworthiness by showing you care about your clients' opinions.