Top 8 mistakes people make when using testimonials — and how to avoid them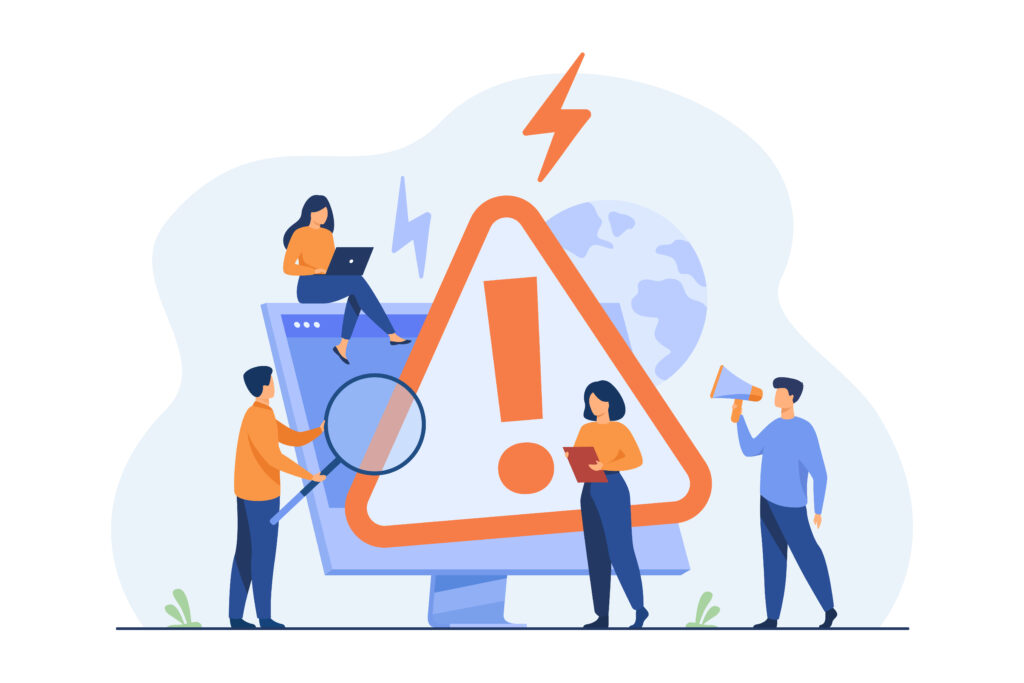 Client testimonials are one of the most effective ways to increase trust in you and your services. Hearing (or seeing) what previous clients have to say about your company can push potential prospects into becoming customers. The only problem is that people are making common testimonial mistakes most of the time and are losing plenty of customers.
Many companies have a client testimonial page on their website, but most of them seem to be wasting a fantastic chance to make their testimonials stand out. They believe that just displaying a client's logo, a voice from the client, or a link to the customer's website will be enough.
If you can't show your prospects that you've fulfilled the expectations of past customers, they'll be skeptical about whether the claims you make are true and trustworthy.
Do you take advantage of client testimonials to help you convert prospects into new clients?
In this article you will learn:
The goal of a testimonial
What are the most common testimonial mistakes that people make;
What makes a testimonial amazingly good;
How to write a great testimonial;
---
---
What is the goal of a testimonial?
A testimonial aims to show the potential consumers that other clients were satisfied with your service or product. The more trustworthy your satisfied customers are, the more reliable the testimonial is.
When you display testimonials on your website, you are basically saying that your business is legit and people can buy from you. This applies especially when you display them on key spots, such as the homepage, below a product, or the checkout page.
Moreover, a testimonial helps you when it comes to SEO optimization. Thanks to your customers' opinions about your services/ products, you have free SEO content. This helps you rank higher on search engine rankings.
You can achieve instant credibility with testimonials by having an actual person talk about what they liked about your business and why others should trust you as well.
---
Common testimonial mistakes
Usually, people are making tons of different testimonials mistakes, probably because they are not paying enough attention to the process or simply rushing. Whatever the reason might be, read all the mistakes carefully to know how to avoid them.
---
1. Not including visuals
❗❗Just because your testimonial is legit, it doesn't mean people will believe it.❗❗
Using photographs of your customers can be incredibly beneficial. Have you ever heard the term "honesty"? It refers to the idea that most people claim to know whether or not something is true intuitively. Moreover, customer testimonials without photographs are viewed as much less credible than those with photographs! Therefore, including a photo with your client's testimonial will help establish credibility.
The right photo, on the other hand, is crucial. Avoid using stock photography at all costs; people will know it's not a real photo, and you will lose credibility.
So, go ahead and take some photos of your clients to use alongside their testimonials, and watch as the "truthiness" of your client testimonials rises.
---
2. Not being specific enough
Let's be honest; it feels uncomfortable to ask for a testimonial. After all, you are basically asking your clients to say good things about your business — and if you are like me, I don't know how to react when receiving praises.
And when we finally make the courage to ask for a testimonial, the question "What should I actually say?" hits us like a truck.
If you are not coming with a great plan and just simply asking for a customer testimonial, most probably you will get something like "Wow, your product is amazing," or "I love your services," which is nice, yes, but it's not what we are looking for.
In other words, to ensure that you'll get the desired results, ask exactly about the benefits the customers gained from working/ purchasing from you. For example, "Strong Testimonial helps us a lot when creating high-quality testimonials that convert visitors into customers" is way better than before, but for the best results, ask for a short story.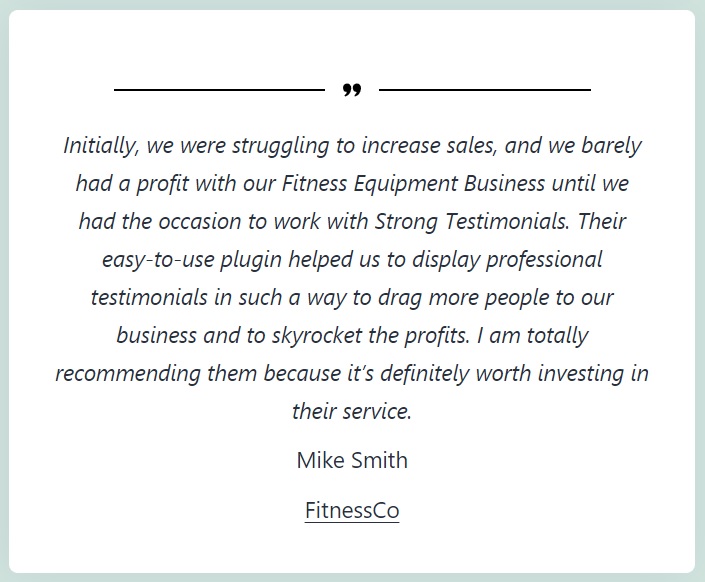 ---
3. Displaying untrustworthy testimonials
Another common testimonial mistake is to have displayed false-looking feedback. To be profitable, the testimonials must be designed to make them look trustworthy and authentic. Unfortunately, many businesses fall short when it comes to this or not paying enough attention.
People are ruining what could be credible testimonials. How? Making an unprofessional design, not using photographs of the individuals behind the testimonials, using fake names, or even writing awful spelling errors, throws any credibility out the window.
The good news is that if you take the time to create professional and trustworthy testimonials, you can quickly set yourself apart from the competition and attract potential consumers away from your competitors.
But how can you create testimonials to have the proper message and looking great at the same time?
You don't need to know any graphic design or be a web designer to make your testimonials crisp and incredibly successful. With Strong Testimonials, collecting and designing amazing testimonials is now easier than ever before.
Using this testimonial builder plugin, you can rapidly design beautiful-looking testimonials, whether you're making text or video testimonials, and you can even include a testimonial request form so people can write their testimonials straight from your website.
---
4. Displaying too similar testimonials
When running a business, you may find yourself interacting on a regular basis with customers that had similar experiences.
While, yes, this is wonderful in general, but it can be limiting in terms of what kind of testimonials you can display, and you may end up with hundreds of testimonials that all sound and look the same.
As a result, it's crucial to encourage your satisfied clients to focus their testimonials on particular aspects of your service or products.
---
Video testimonial mistakes that people make
If you consider making client testimonial videos for your company, be careful to avoid these four typical mistakes. It will help you in ensuring that your videos have the desired impact on your viewers.
---
5. Scripting your customers
Avoiding scripting your clients is one of the secrets to producing a truly remarkable testimonial video. But, unfortunately, it's one of the most common testimonial video mistakes businesses make when creating these powerful advertising tools.
It's simple to understand why scripting might be tempting. Especially if your client isn't used to appearing in front of the camera, one can mistakenly think that memorizing certain phrases or using cue cards is a wonderful way to relax.
At all costs, avoid that temptation.
After all, the problem with scripting is that it takes away the testifying customer's credibility. Authenticity is the key to avoiding testimonial mistakes.
Moreover, the issue is that the majority of the people shooting these testimonials for you aren't professional actors. That suggests they won't be able to sell your phrases or words as well as they can talk freely.
It's preferable to sit and discuss rather than record a testimonial video like a commercial. By doing so, you allow your consumer to speak and expand on their own. Their personality has to be natural in front of the camera. If they want to answer questions rather than present a monologue, speak with them and then cut your questions out afterward.
---
6. Avoiding client's emotion
A huge testimonial video mistake business owners make is not taking costumers' emotions into consideration.
That's why it's critical to avoid embracing a "just the facts" mindset. For example, some B2B companies believe that their clients prefer not to hear emotional stories, but this is not true.
The majority of clients want brands to have a personality. Because of that, it's critical to acknowledge the human emotions associated with the problems your potential consumers are trying to address.
Pain points are, without a doubt, emotional. So let the audience empathize with the customer testimonial and form an emotional connection with them.
---
7. Not posting on multiple platforms
After the filming and production is finished, marketers commit another typical testimonial video mistake.
You'll need to figure out where you'll post your videos. That indicates you can use them in several places.
If you post your testimonials on your website, you're drastically limiting their reach. To increase viewer access, you want to expand your network.
Needless to say, advertisements are one of the finest areas to use them. So, YouTube's ad strategy is extremely targeted because it enables you to target your main audience based on various qualifying characteristics. Because of that, you can target people based on their interests, age, gender, location, and other factors.
---
8. Testimonials that are too long to watch
According to statistics, most viewers turn off customer testimonial videos after two minutes. This indicates that, no matter how fantastic your material is, you're likely to lose many viewers if your video lasts more than two minutes. You'll observe that none of the video testimonials for Google products and services last longer than one minute and 40 seconds.
---
Putting all into practice
That is to say, all that remains to do is start creating authentic testimonials. Creating testimonials should be fun and easy, not complicated and boring. But how can you transform such a hard task into something fun? Here is where plugins come in handy. They are easy to use, and there is no coding knowledge required.
In other words, let's take a look at the best testimonial plugin for 2021:
---
Strong Testimonials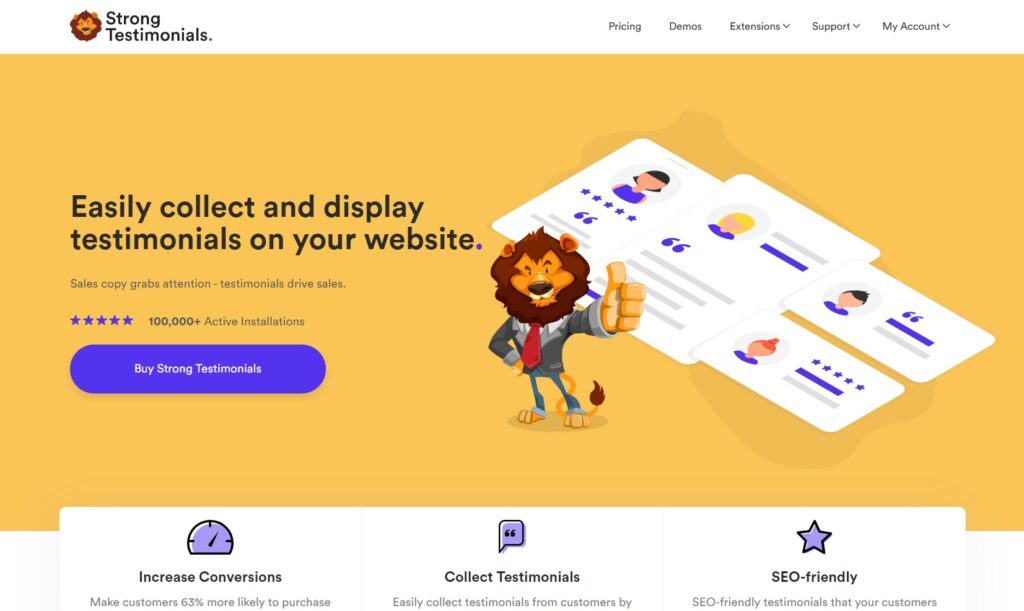 This is the answer if you're seeking for the optimal balance of usability and functionality.
If you want to try out the premium version, the plan for one site starts at just $49 a year. The most expensive premium version is $149 per year and includes limitless sites. However, you can also try the free version first to see how the plugin works and, if it suits your needs to make the next step into choosing a premium plan.
The nicest part about this plugin is that it's quite simple to use while still being quite effective. In addition, this plugin is highly customizable and comes with several handy extensions, including:
Shortcodes and widgets functionalities;
Useful extensions to collect and display testimonials from external sources;
Many layouts (masonry, grid, columns) and templates available (widget, small, bold, modern, minimalist, card, and others);
Custom fields (text, email, URL, video URL, video upload).
---
Final Words
To sum up, it is super easy to make these testimonial mistakes and not even realize it. From now on, you will know how to approach every mistake and avoid maximizing profits and stand out with your originality. Strong Testimonials has plenty of amazing features that will help you create original and outstanding testimonials. In other words, I recommend giving it a try, and I am sure you won't be disappointed, and the results won't hesitate to appear.