How To Respond To Negative Restaurant Reviews Professionally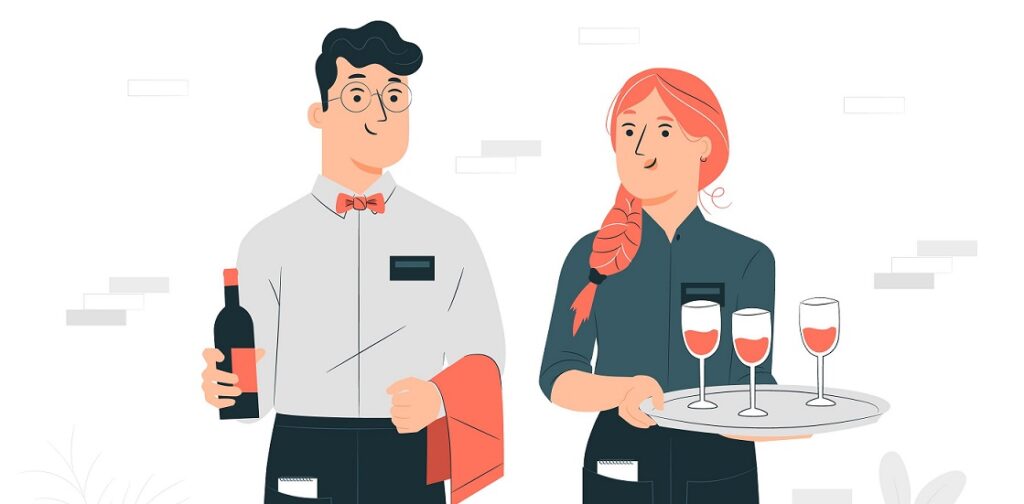 Are you a restaurant owner and don't know to respond to negative restaurant reviews? Negative customer reviews can tarnish your restaurant's reputation and put off other potential customers. However, you may change that, though, by learning how to reply to lousy restaurant reviews in a way that pleases the reviewer and persuades them to rethink their mind.
Practically every restaurant has received a poor review at some point. What you do with the review is what distinguishes you and identifies your restaurant.
---
---
What impact do negative reviews have on your restaurant?
Nearly all restaurants get some form of negative publicity. Customers will leave faster than you can say, "I'm sorry." So it would be best if you also expressed regret in case something happens. However, we'll get to that in just a moment.
Let's start with the negative consequences that negative reviews can have on your restaurant's business:
Potential clients will avoid your business.
Your earnings will drop.
The brand's reputation will suffer.
Your restaurant will appear in the search results as a low-ranking option.
The more bad reviews you receive, the more difficult it will be to recover from that point.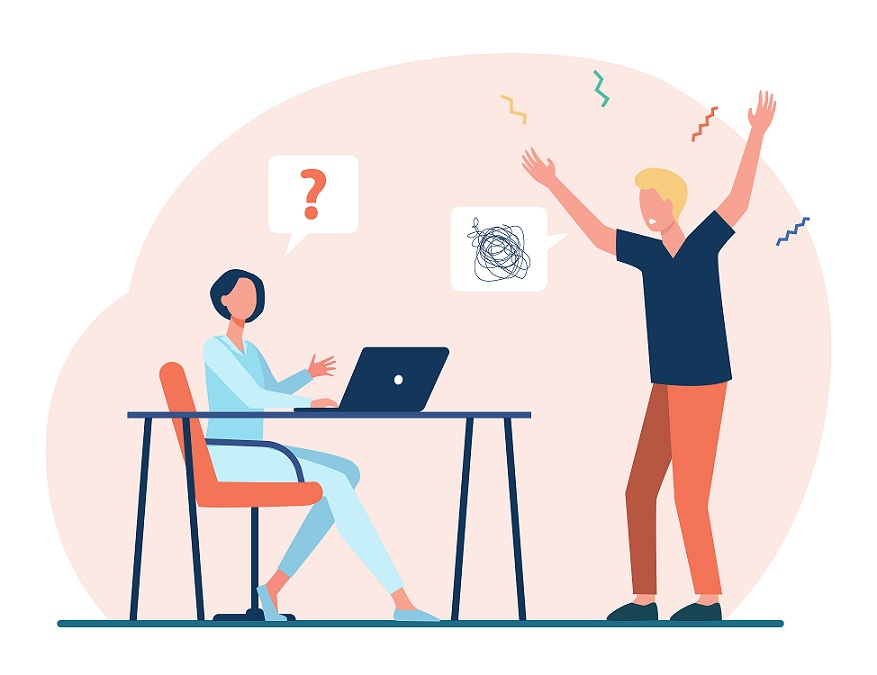 ---
Bad customer service examples in a restaurant
After a horrible dining experience, the majority of individuals submit negative reviews. Furthermore, let's look at what characterizes poor restaurant customer service to discover what you should avoid:
Long periods of time spent waiting: When it comes to restaurant service, this is one of the most typical complaints clients have. To avoid keeping clients waiting, optimize your process and ensure that each staff is aware of their tasks.
Personnel issues: Employees who don't know how to solve a problem of disrespectful consumers can get you bad customer service reviews. Train your employees to provide the most exemplary possible customer service in any circumstances.
Disregarding comments: If you also have social media accounts, you should verify your inbox frequently. Many customers use social media to contact organizations. They will consider it poor customer service if their concern, suggestion, or comment is disregarded.
Unresolved complaints: You must keep your word if a consumer has complained about something (that is within your power, of course) and you guaranteed a resolution. Otherwise, you'll just be another company that doesn't care about its clients.
Falsehood: Trying to persuade consumers that they're in the wrong when they aren't is a losing struggle. Never, ever do that. Instead, accept responsibility, work to resolve the issue, and pledge to do better next time.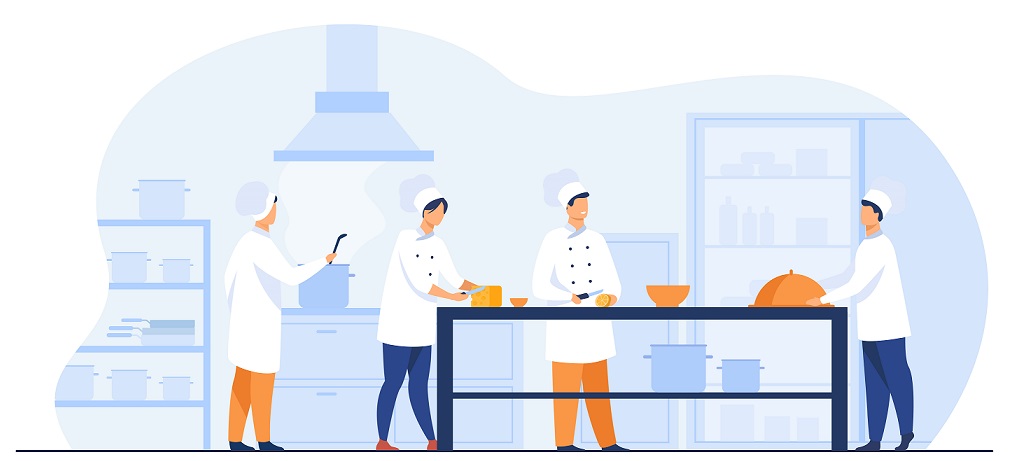 ---
How to respond to negative restaurant reviews
Should you respond to negative reviews? The answer is an absolute YES. Not only that, but you should take responses seriously as well. While it may be tempting to respond to people on restaurant reviews sites with humor or sarcasm, this will only irritate the client and harm your company's reputation.
Google negative reviews
Restaurants rely heavily on Google ratings and reviews. This is the first place to look for bad feedback. But what happens when you receive negative Google restaurant reviews? The first step in learning how to improve your Google review rating is to respond to them. Here's how you should handle it:
Keep a professional and helpful tone in your voice.
Read the review carefully to grasp the problem, then spend a few minutes brainstorming solutions and deciding how to continue.
If you've made a mistake, apologize and admit it. However, if it wasn't your fault or if the client was rude for no reason, don't apologize.
If the problem necessitates further examination, respond initially to inform the client, then return to update your response once the problem has been rectified. If you require additional information from them, request that they contact you via email or phone.
Tell the consumer precisely what you did to solve the problem if it's a simple remedy.
Thank them for bringing this issue to your attention and end your message in a good tone.
Yelp negative reviews
If you need more reason to respond to negative Yelp reviews, consider this: a one-star rise in your Yelp rating can boost your revenue by up to 9%. You should now be more than eager to improve your rating especially when you see the worst restaurant reviews. How to respond to reviews on Yelp? When reacting to a negative Yelp review, think about the following:
Use the customer's name and sign your name at the end to make it more personal.
Apologize for the specific problem they've brought up rather than something more generic like "your experience." This will make your response feel less like a canned response and more like a genuine one.
Tell them what you've done or will do to fix the problem and prevent it from happening again.
As compensation for their difficulties, give them a discount voucher or a gift.
Facebook negative reviews
Any restaurant should learn how to respond to clients on social media. These platforms sometimes have unwritten rules that you may only discover via experience. Because Facebook is one of the most popular platforms for restaurant reviews, here are some pointers on how to respond to a negative Facebook review:
If you think the review is unfair and the material makes you furious, wait until you've calmed down before responding to prevent a fight.
If you made a mistake, begin the review by apologizing. Even if you didn't do anything wrong, you should employ an empathic tone to let the customer know that their complaint was heard and understood.
Ensure that the reviewer (and the rest of the people reading the review) is aware that this is a rare occurrence.
Thank the reviewer for their input and for assisting you in improving your business.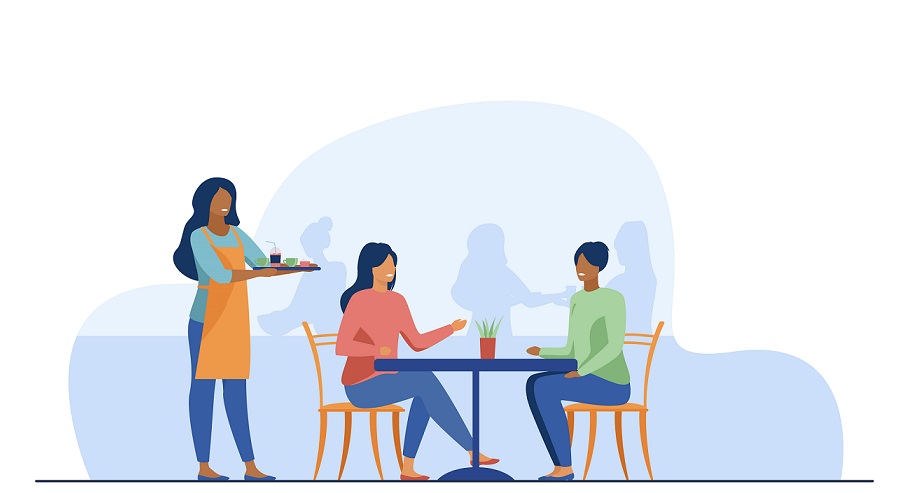 ---
Best practices for responding to negative reviews
So, how do you respond to bad restaurant reviews in a quick yet efficient manner? Based on observations of restaurant review answers, try this seven-step process:
Don't get defensive
"Thank you" and "sorry" go a long way
Personalize your response
Take responsibility for the things you did wrong (if any)
Don't use your restaurant name in the response
Fix the problem
Invite customers to visit you for a second chance
Don't get defensive
One of the worst things you can do is respond to a terrible review with an emotional response, so click pause, take a deep breath, and realize that rushing into your comment isn't going to help. Please don't get too worked up over negative restaurant reviews. They're hardly the end of the world.
When people say awful things about you and your business online, it's natural to become defensive, but keep in mind that you shouldn't take negative feedback personally. Instead, listen with an open mind and strive to improve your customer's experience. Taking a defensive stance is unprofessional and will harm your brand's reputation.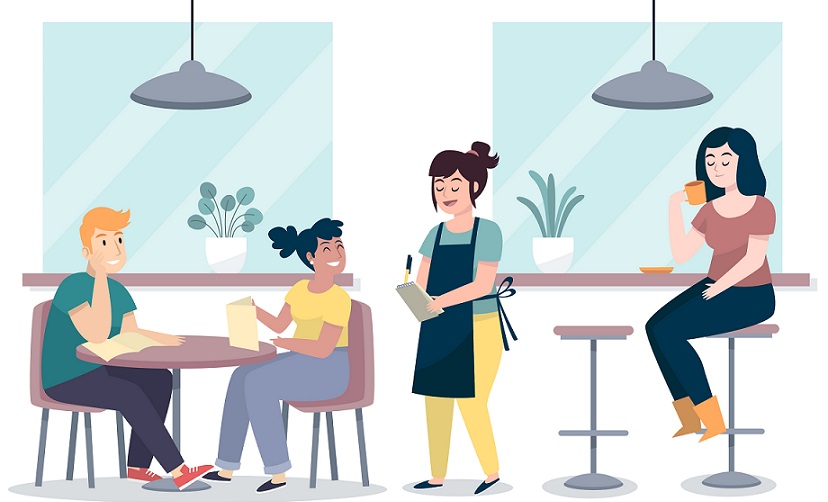 "Thank you" and "sorry" go a long way
This is something I can't emphasize enough. When responding to a negative online review, these two phrases are crucial. Even if the feedback was negative, you should thank the person who took the time to give it to you. It enables you to improve your services while also allowing you to identify concerns that you would not have noticed otherwise.
When replying to a negative review, it's equally important to apologize. Make sure you're not overly apologetic, though. This will make you appear unprofessional, as it will imply that you are unprepared, inexperienced, and not very good at customer service.
Sometimes the issue is caused by your restaurant, and other times it isn't. If you've done your homework, you'll probably be able to tell which is which. Consider the following two responses:
"I am so sorry we messed up."
"I am so sorry you feel that way."
Both responses are apologies, but they rapidly shift the conversation to a different topic. You must decide which path to go with your answer.
Personalize your response
There's nothing wrong with using a template for your response, especially if you're still learning how to handle negative comments. However, instead of using the template as is, customize it for each customer. Even the most basic personalization, such as utilizing their name, is compelling.
Keep in mind that personalization should not be confused with excessive client friendliness. Maintain a professional demeanor and be courteous. Even if some clients could appreciate a humorous remark, you have no way of knowing who will understand it. Therefore it's best to avoid them.
This is closely related to apologizing. If the review points out something you did incorrectly, don't be shy about taking responsibility. It will be appreciated by both the reviewer and other potential consumers who read the review. On the other hand, if you didn't do anything wrong, don't take responsibility solely to soothe an angry consumer.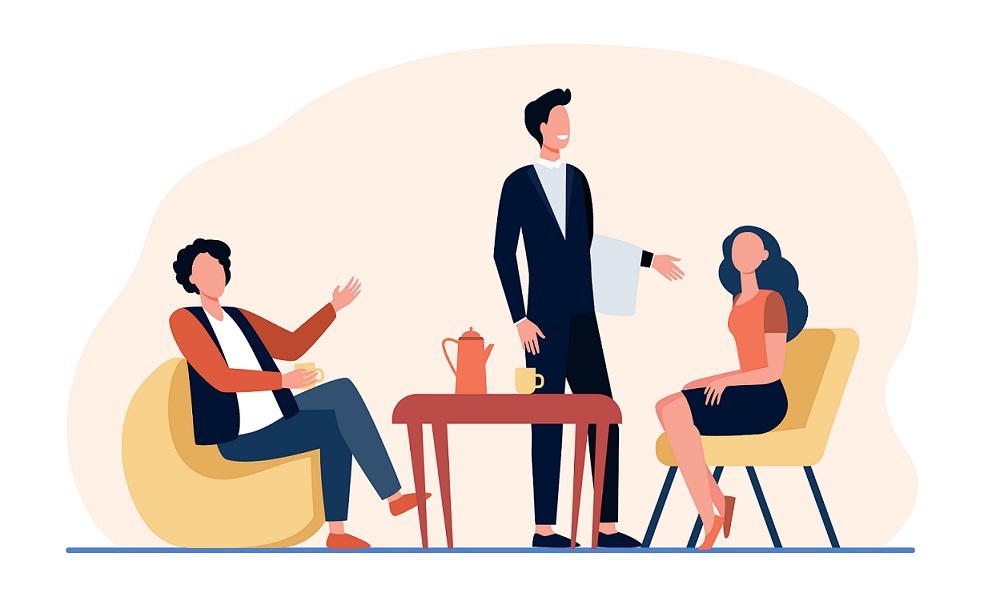 Take responsibility for the things you did wrong (if any)
This is closely related to apologizing. If the review points out something you did incorrectly, don't be shy about taking responsibility. It will be appreciated by both the reviewer and other potential consumers who read the review. On the other hand, if you didn't do anything wrong, don't take responsibility solely to soothe an angry consumer.
Don't use your restaurant name in the response
We have a recommendation for you if you're wondering how to respond to negative restaurant reviews online without letting those negative reviews harm your reputation. Make sure your restaurant's name isn't mentioned. When people Google your restaurant, they are more likely to find a negative review if you use it. On the other hand, responding to favorable reviews include your restaurant's name because you'll want people to see it.
Fix the problem
Address whatever the reviewer expressed dissatisfaction with. For example, if they felt the service was slow, talk to your employees about ways to reduce wait times. If there was an error with their food, inform the kitchen workers to be more careful not to make the same mistake again.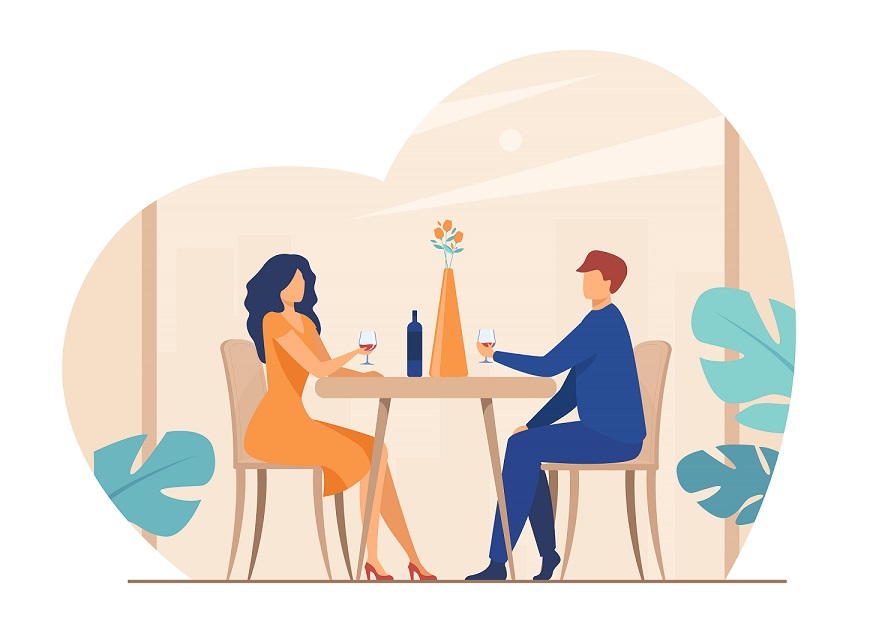 Invite customers to visit you for a second chance
Finally, if you want to change negative restaurant comments into positive ones, you should ask for a second opportunity. But it's not just any second chance. It's on you.
Offer individuals who have had a bad experience at your restaurant a discount, a complimentary dessert, or even a full dinner on the house. If they allow you to change your viewpoint, they may alter their perspective as well.
---
Negative review response template for restaurants
If you're a restaurant owner who's just learning how to reply to negative restaurant reviews and don't know how to respond to negative restaurant reviews, you can use our template below to help you get started and modify it to fit your needs. You can use this template as a restaurant apology letter for bad food, customer service, huge waiting times, and any other bad restaurant experience.
Hello [CUSTOMER NAME],
I'm sorry to hear [CUSTOMER COMPLAINT]. I understand your dissatisfaction, and we accept full responsibility for the situation. I'd want to offer you my personal assistance so that we can put things right.
Please contact me at [phone/email] whenever it is convenient to explore a solution.
In the meantime, please check your messages. We hope you will give us a second chance to provide you with the flawless experience that our restaurant is known for. Also, you'll find a coupon code for your next visit there.
Thank you for drawing my attention to this!
[YOUR NAME]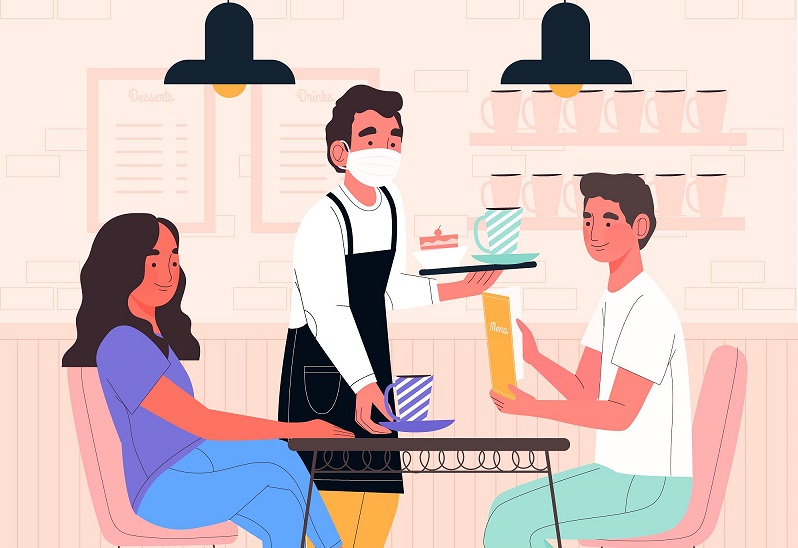 ---
Bad restaurant reviews can teach you many things
You can keep in mind some tips to make you avoid bad reviews in the first place. Just by looking at your competitors, you can guess where their weak points are and how to work on them for your own restaurant. You can see a lot of restaurant review examples on Google, Yelp, or Facebook.
Enhance your food quality.
Make your menu accessible to people of all dietary restrictions.
Make adjustments to your rates.
Improve the customer service experience.
Enhance the ambiance.
You don't have to wait for a bad review to know all of these and only work on them after the customer left unhappy. Avoiding problems by not creating them in the first place will go a long way in your restaurant.
---
Conclusion
You will receive negative reviews once in a while, regardless of how amazing your food is or how excellent your customer service is. It would be best if you accepted this to continue monitoring and responding to the reviews. Keep in mind that this is how you should react to negative restaurant reviews: apologize, solve the problem, thank the customer.