Are you an author wondering how to get testimonials for your book? In the months leading up to the publication of your book, you should start contacting other writers for endorsements. Authors in your industry should ideally provide testimonials, and the more well-known the author, the better. Let's look at how to get those killer testimonials.
---
---
How testimonials aid book sales
What is a book testimonial? There are many things to consider when wanting to sell a book. One of these things is book testimonials. The following factors determine the impact of testimonials:
the type of book you're publishing
the niche into which you intend to sell it
the influence of the people who are providing testimonials
Social proof and compatibility are two significant factors that influence the efficacy of your testimonials. Let's take a look at each one separately.
Social proof
The persuasive impact of what is known as "social proof" accounts for many of the influences of testimonials. In any scenario, the actions of others can have a significant impact on how we behave.
For example, if you're considering buying a book and notice that every authority in the area has endorsed it, it's a significant kind of social proof in your choice of whether or not to buy the book.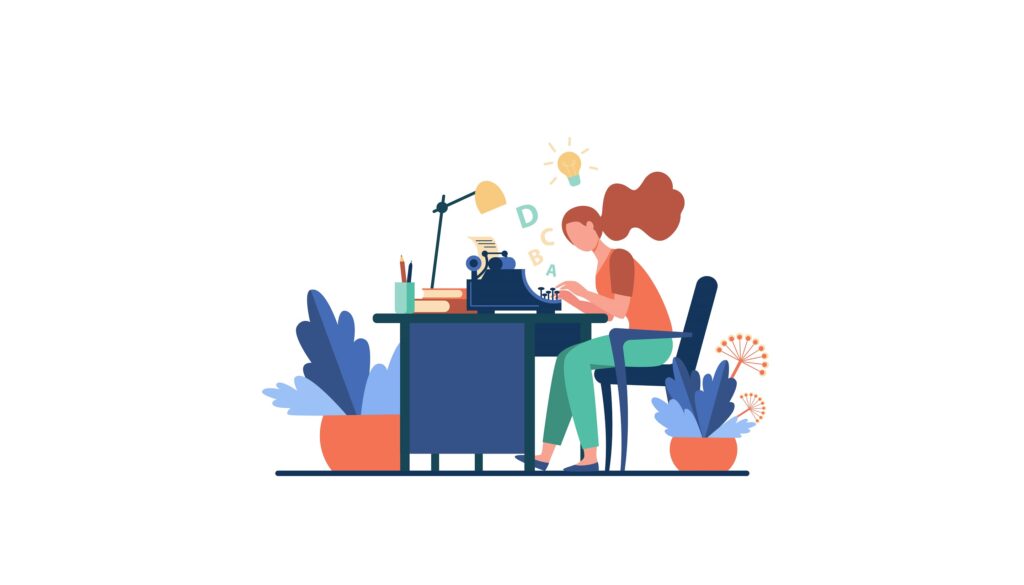 Compatibility
Testimonials also have a persuasive impact due to the individual providing the quote's supposed authority. So, if you're writing a book about how to throw the perfect football pass, a testimonial from one of the best quarterbacks in the league will have a lot of leverage.
However, authors frequently make the error of believing that their authority in one subject would translate to other fields. Who cares if the quarterback provides a glowing endorsement for a cake-baking book? This testimonial would fail the compatibility test since the football player has no authority in baking. His area of expertise has nothing to do with the subject of the book.
---
How to get book testimonials in 3 easy steps
What if you don't have testimonials yet for the book? Fear not, we've broken down the process of collecting testimonials for your book into three manageable phases to make it easier for you.
1. Identify the targets
This is a crucial step in the process, and it's where you'll have to push yourself the hardest. What I mean is that you'll want to aim for the "celebrities" and acquire the greatest testimonials you can from the people who are at the top of the mountain in terms of fame and influence over the people you've identified as prospective book purchasers.
It's critical to apply the law of compatibility we discussed before with care here. You must understand who your readers are and how they are influenced. That is far more essential than whether they are "famous," appear on TV, or are a family friend.
But don't be afraid to speak up. Spend a few minutes daydreaming about the "ideal" blurb, the one that might make or break your book's sales, and how it would appear on the cover or in the first paragraph of your press release.
You'll also need to acquire the email addresses for everyone on your list at this point. And don't be afraid to ask a lot of people. Make a list of people you want to contact and make a strategy to contact each of them.
2. Send a proposal
You may believe that big-name authors are untouchable, but you'd be wrong. Endorsing a book increases your exposure to your audience, which helps you sell your book more effectively. And the truth is that asking never hurts. They have no choice but to say no, yet they could surprise you and say yes!
Showing up like a pro is the key to attracting the attention of well-known authors. Never beg or suck up to them, and never tell them your entire life story. Also, refrain from whining about how this is your first book, that you're self-publishing, and that you have no clue whether anybody will ever buy your work—this will not generate positive outcomes!
Even the most famous authors' contact information is nearly always available. Visit their websites or send them a message on social media. You'd be shocked who reads their own Facebook and LinkedIn messages.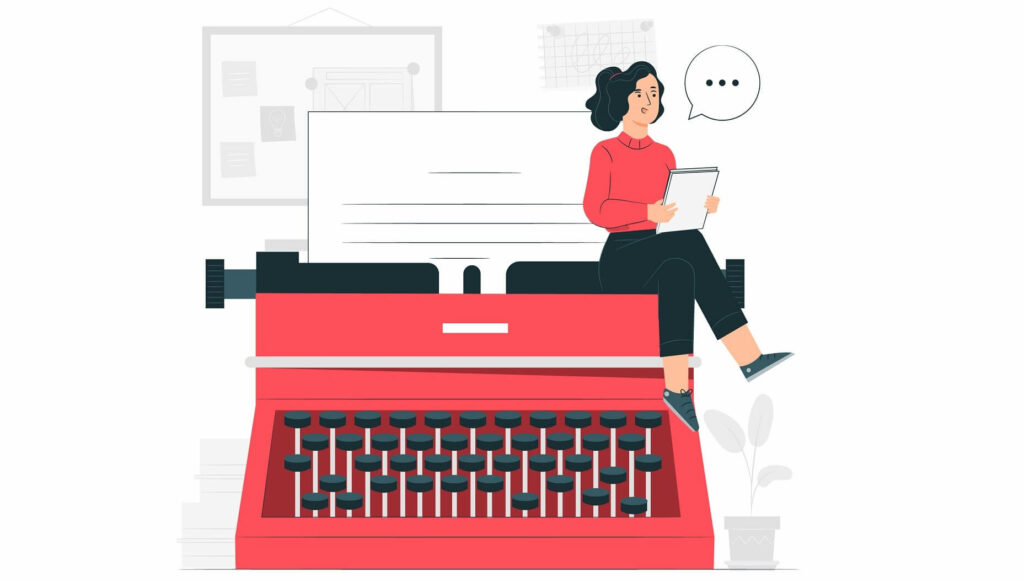 It's critical to devote time to your craft a request since it will make or break your testimonial campaign. Here are some pointers to keep in mind while you compose and revise your proposal.
Keep it short
The folks you're contacting are probably hectic. Many individuals will not have time to read a four-page letter detailing your book and marketing in depth.
So, how long do you think it should be? It would be best to keep it as short as possible while still getting the job done, but you should not use more than one page.
Introduce yourself
If the individuals you're writing to are unfamiliar with you, you'll need to provide some background on yourself and why you're qualified to write your book. No one wants to read a résumé or a long list of accomplishments. It's tedious and will turn folks away if you include it at the start of your query.
What is the significance of this? Explain in a few sentences what you want to achieve with your book and why others should be interested.
Find a shared cause
This is really important. Try to find a point of connection between yourself and the individual you're asking. For example, if their most recent book is about a comparable topic, mention that you are both attempting to educate others about these issues.
It's also crucial to indicate whether you mentioned the person's work in your book or whether you quoted them.
Be specific
You must specify what you're looking for and what you intend to do with it in your inquiry. "Would you offer me a quotation I may use in my book marketing if you love the book?" you can ask.
Remember to explain that you have the option of editing the replies for length since some contributors will give you far more information than you can utilize.
Pick a deadline
If you establish a deadline, you'll receive a lot more answers, which is quite typical in publishing because we're striving to make publication day deadlines. You might add something like, "It would be really helpful if you could respond by March 1st, but I would be happy for any replies received beyond that if your schedule prevents you from meeting that deadline."
Make it simple
Don't include your book in the query letter, but do make it available in any forms you have. If you're producing a print or print-on-demand book, provide both a printed and a PDF version. If you have an eBook edition, include it in your offer. Some individuals like PDFs and use them frequently since they have the appearance of a physical book yet can be supplied immediately.
Have open alternatives
Be mindful that there may be valid reasons why a specific individual will not blurb your work, and that's fine. Don't take it personally. The individual might just be busy, on their own deadline, traveling, or other personal reasons.
You never know, but the goal is to invite enough people that even if a few people don't reply, you'll end up with some fantastic testimonials.
3. Follow up
Send a friendly reminder to those who have committed to review the book. Ideally, you should send it around a week or so before your deadline.
Even more importantly, be sure to thank anybody who sends you a blurb you can use. This essential step, which people often forget, may make things easier for you to conduct additional advertising or advertise your next book.
Another method to express your gratitude to the folks who blurbed your book is to offer them a final copy product along with a thank you message.
---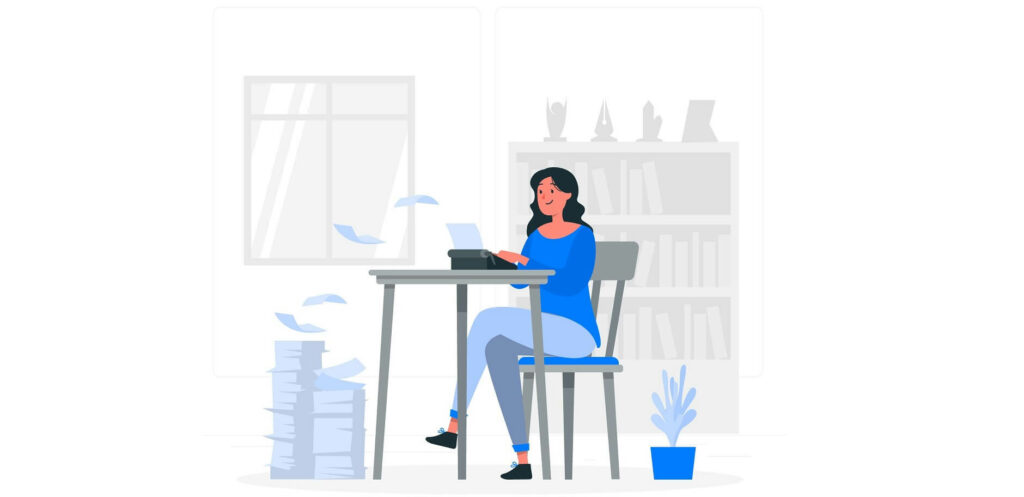 Email template for book testimonial request
How to get testimonials for your book before it's published? Here's an example of a request that you can send through email:
Hey [author],
I enjoyed and learned a lot from your book about [book title]. I especially liked the part where you talked about [explain briefly].
This spring, I'll be releasing a new book called [your book title] (published by [publishing company]). It's mainly about [two or three sentences long]. I'm putting together a list of supporters. Would you be willing to write a testimonial for me? I'd be delighted to offer you sample chapters or the entire book for evaluation if you'd want.
Thank you so much for taking the time to read this!
Warm regards,
[Your name]
It's worth noting that this remark begins by praising the author's work. This isn't flattery. It expresses that you admire their work and establish a direct relationship (flattery gets you everywhere!).
Unless you're utilizing one of the big box self-publishing companies, naming the publishing house adds legitimacy. If this is the case, leave off the information about the publishing house. Unfortunately, affordable publishing solutions will be recognized, and an author with a large publishing house behind him will make him unimpressed. Also, write three enticing lines you can about your book and why it's so good.
How to get book testimonials on a Facebook group? You pretty much use the same principles. You can make a post asking for volunteers, and whoever replies, you can shoot them a dm.
What to do when they get back to you
Within a few days, you should start receiving replies. Some writers may want the entire book, but the majority just want to see a table of contents and a few sample chapters to determine whether you can write. The great majority of people will not read your book from beginning to end. Please don't take it personally!
Some people may request that you provide them some example testimonials. Yes, they will ask you to write a few samples from which they can select! They may modify a few words, but you'll be writing your own recommendation for the most part especially for those who don't really know how to write a testimonial for a book. Our is a fact of life in this industry.
Book testimonial examples
Keep these factors in mind when you collect endorsements (also known as blurbs) for your book:
great book testimonials are detailed and relevant
the best blurbs come from someone with expertise in the same field
great blurbs include a clear call to action
Here are a few examples of fantastic blurbs for some random books:
"…a lovely guide full of useful information for those of us who wish to enjoy the company of our finest fellow travelers, our family." — Benny Smith, AARP Travel Ambassador and Television Travel Host.
"… [author] takes readers on a twisted and gloomy trip into the hazardous realm of serial killers. This guy has some interesting character development!" — Benny Smith, [another dark book] author
"[author] has produced a must-read tutorial for anybody exploring philanthropy…Read this book – and learn from one of the finest." — Stacy Smith, Vice-President, Charity Foundation
---
Where to showcase a book testimonial?
After you received a bunch of testimonials you may be wondering where in a book does a testimonial go?
They are similar to a marketing brochure that travels about with your book. Book testimonial placement is sometimes on the front cover, certainly put on the back cover, and frequently included in the front of the book.
These testimonials should be shown and used whenever and wherever you have the chance to do so. To get you started, here are a few fantastic ideas:
1. Front cover
If it's a compelling one or one written by a well-known celebrity or an industry expert, turn it into a book cover testimonial. The author's name of the book's preface, which serves as a sort of testimonial, should be shown on the front cover, mainly if a prominent figure wrote it.
Your cover is one spot we'd be wary of scuffing up. If you're using a digital cover, adding a statement might make it less effective.
2. Inside the actual book
Place the finest ones on the book's opening pages. We recommend no more than 5 or 6 in this case. It would help if you struck a balance between persuading people to buy your book and preventing them from assessing its substance.
3. On your website
Put every recommendation and testimonial on your website, where you market yourself and your book. You may put all of your testimonials and endorsements here, and you can keep adding to the list as you acquire more.
You should highlight the ones that compliment you and your book. It would be best to also highlight the ones from the biggest and most well-known names.
Before making a purchase, 73% of customers read six or fewer reviews. Having testimonials right next to your purchase button on your website will make a huge impact on your book sales.
If you have a wordpress website, you can use Strong Testimonials, a powerful and easy-to-use plugin that helps you showcase testimonials.
4. Advertisement materials
Any advertising and marketing for the book must include the most significant testimonials and endorsements. These endorsements and testimonials are critical to the success of your book. These endorsements and testimonials will encourage customers to take another look at your advertising materials.
The more time a buyer spends reading your promotional material, the more likely they will visit your website or Amazon to learn more about your book.
5. Interviews
In any written conversation about yourself and your books, the best testimonials and endorsements should be included. Always make an effort to link your name to the finest testimonials and references.
Associating your name and book with these well-known individuals can offer you tremendous credibility in your industry.
---
Conclusion
The basic conclusion is that endorsements help a book gain credibility, so don't be hesitant to approach them actively. Make a list of ten to twenty writers to contact and begin the process. With any luck, you'll have so many testimonials that you'll need to add a page or two to the front of your book just to fit them all in!
Being able to publish your book with the strong endorsement of several professionals and authority people in your industry can help it in various ways. So go for the stars and give your book the boost it deserves by obtaining the most helpful possible testimonials.