Maximizing The Impact Of Testimonial Raffles: A Step-By-Step Guide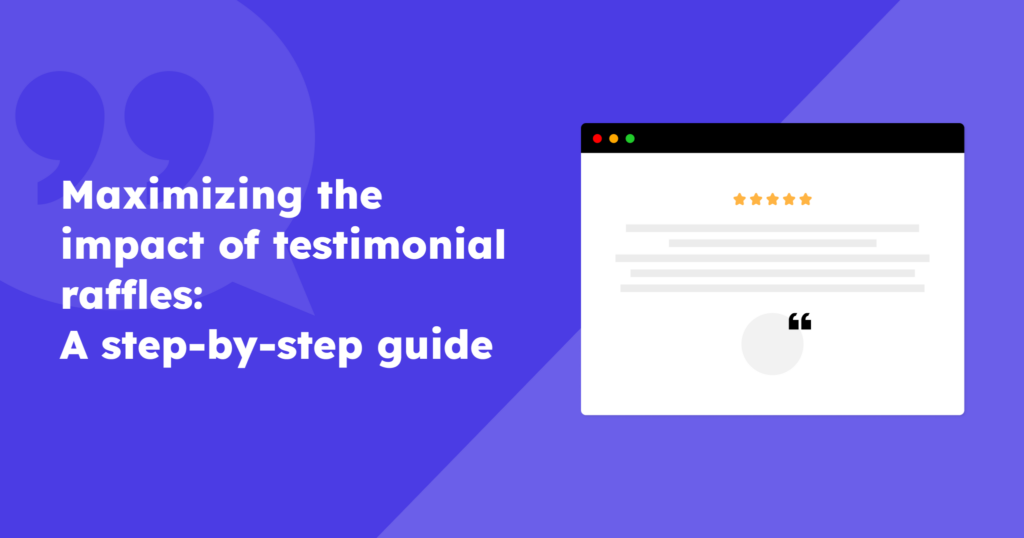 Nothing speaks louder than testimonials. If you're a small business and want to gather a lot of testimonials quickly, you're in luck! Creating testimonial raffles is one of the easiest and fastest ways to collect new testimonials and boost your business.
In this article, we will show you how to create a testimonial raffle and how to maximize the impact of the whole process in just a few easy steps.
---
---
How your business might benefit from holding a raffle
Whatever the size of your company, contests, giveaways, and raffles are great ways to promote your brand. Consumers enjoy getting things for free, regardless of how large or tiny the prize is, and if the reward is worthwhile, they will work harder to earn it.
So, if you're debating whether to hold a raffle, think about it for the following reasons:
Increase the quality of your brand's email leads
Expand your customer base and audience
Get more people to visit your website
Expand the audience and interaction on social media platforms
Encourage both new and existing customers to make more purchases
Obtain useful client information to better understand your audience
Create buzz around the debut of a new product or raise brand awareness
Gather user-generated content, such as images, videos, and testimonials
It's also smart to run raffle promotions to win customer loyalty. For instance, if a business owns a particular raffle every year, the same people will enter it and spread the word to others, raising awareness. The loyal ones will continue to stay even if the prize changes.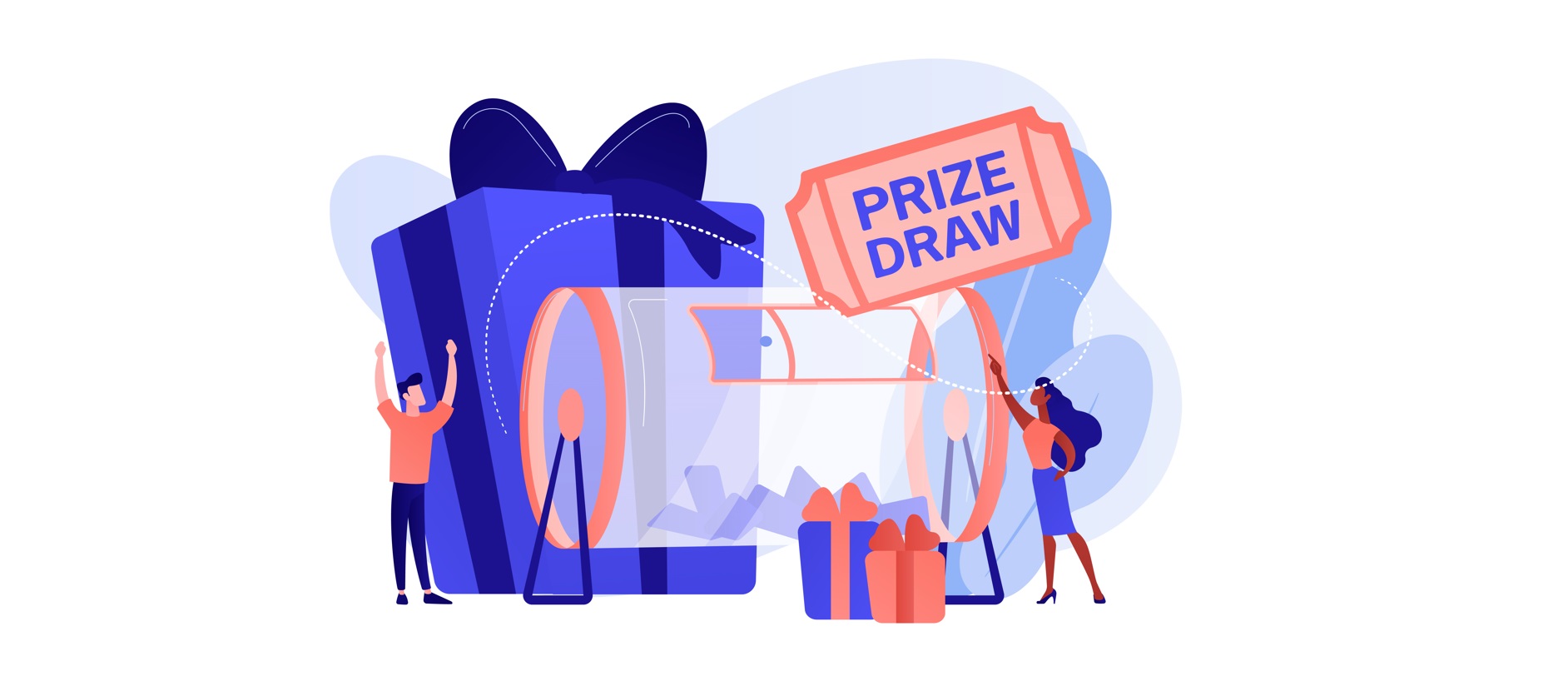 ---
Testimonial Raffle Checklist
If your raffle purpose is to gather more testimonials for your business, you've come to the right place. We've created a step-by-step checklist for creating and organizing a raffle, from deciding on the prize to using the testimonials provided.
Step 1: Defining the prize
The most important part of your testimonial collection journey would be deciding on the raffle prize. There's no rule regarding what you should offer and what it's worth. BUT it needs to be motivating enough to make people want to go through the effort to join the raffle. Customers won't bother participating if you offer a protein bar as a prize. Although if you offer one month of a gym membership or a 3-month free meal plan as a fitness coach, people will be more inclined to participate.
You must, however, think about how much you are willing to invest in growing your business and put yourself in your customer's shoes. Would YOU participate in a testimonial raffle if the prize were a spa session? What about a three-day trip on a cruise ship?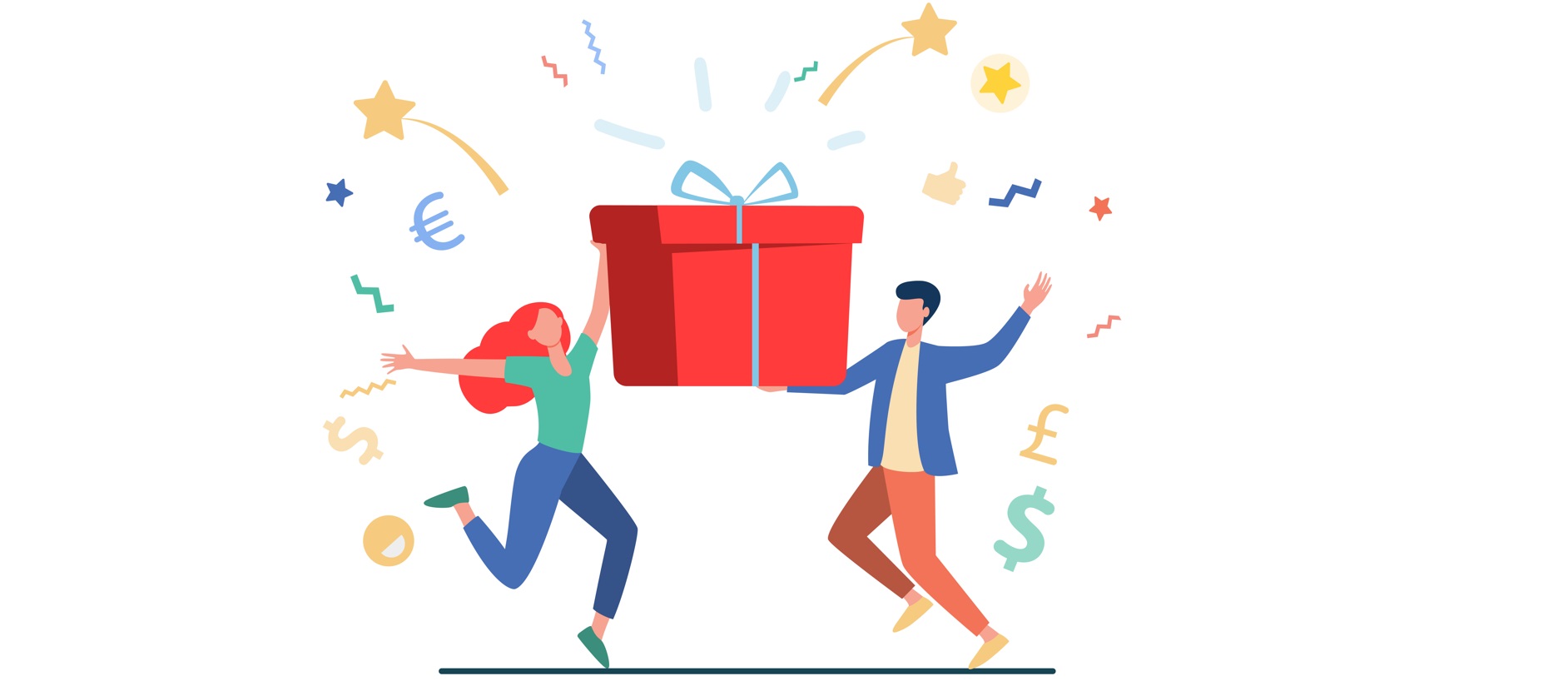 The prizes will depend significantly on your business niche, but here are some ideas that might help you come up with your own (or even use one of these):
Food and drink: personal chef for a dinner, winery or brewery tour, cooking classes, restaurant gift cards, wine and cheese basket, baked goods.
Health, fitness, and wellness: golf getaway, personal trainer sessions, home gym equipment, spa treatment, gym membership, free nutrition courses, and yoga classes.
Seasonal: ski getaway, island retreat, cruise trips.
Home goods: home renovation, interior design consultation, appliances, smart home devices, lawn services, furniture.
Kid-friendly: board game basket, toys, escape room passes, arcade or theme park admission, birthday party experience.
Unique experiences: shopping spree, hot air balloon ride, VIP access to an event, skydiving excursion.
Other: custom art pieces, cars, motorcycles, engraved jewelry, celebrity-signed memorabilia.
The best testimonial raffle concepts inspire participants to give feedback as eagerly as they can to win the grand prizes, so make it worth their time.
Step 2: Setting the rules & guidelines
Once you establish the prize, it's best to immediately consider the rules of the raffle to ensure there isn't any confusion about your contest.
Include details about the contest's duration, the criteria for eligibility for testimonials, and the selection process for the winners. Also, to ensure that you are not breaching any laws, be sure to provide any legal information in Terms&Conditions.
Step 3: Promoting
Here comes the part where you must put in some effort if you want your raffle to be successful and gather all the necessary feedback from your customers. There are two ways you can do it. Either through digital channels such as social media platforms or the outside world at events and gatherings or on billboards, etc.
Let's explore both options and see why it's best to exploit all possible options to ensure the success rate of your testimonial raffle campaign.
Digital promotion
As a business that wants to grow, there's a high chance that you have already created social media accounts on most platforms, such as Facebook, Instagram, YouTube, TikTok, Twitter, or even Pinterest. Your best bet is to start promoting your testimonial raffle to the audience you already have gathered on these platforms.
To take it one step further, most social media platforms allow you to promote specific posts to new people. Even if they aren't your clients already, this would be a great tactic to have people notice your raffle, and if the prize is substantial, convince them to purchase and test out some of your products just to enter the raffle.
Social media connects with people much more easily, even from the comfort of their homes, and you can even make them curious and turn them into potential customers.
Non-Digital promotion
If you're lucky and there are major events in your area, make sure to print out some flyers, business cards, or banners to hand out at those events and promote the raffle locally if you care more about local testimonials.
Depending on your business niche, you can plan these raffles ahead of time depending on what events you have locally. It could be music festivals, food festivals, fairs, concerts, conferences, workshops, and so on.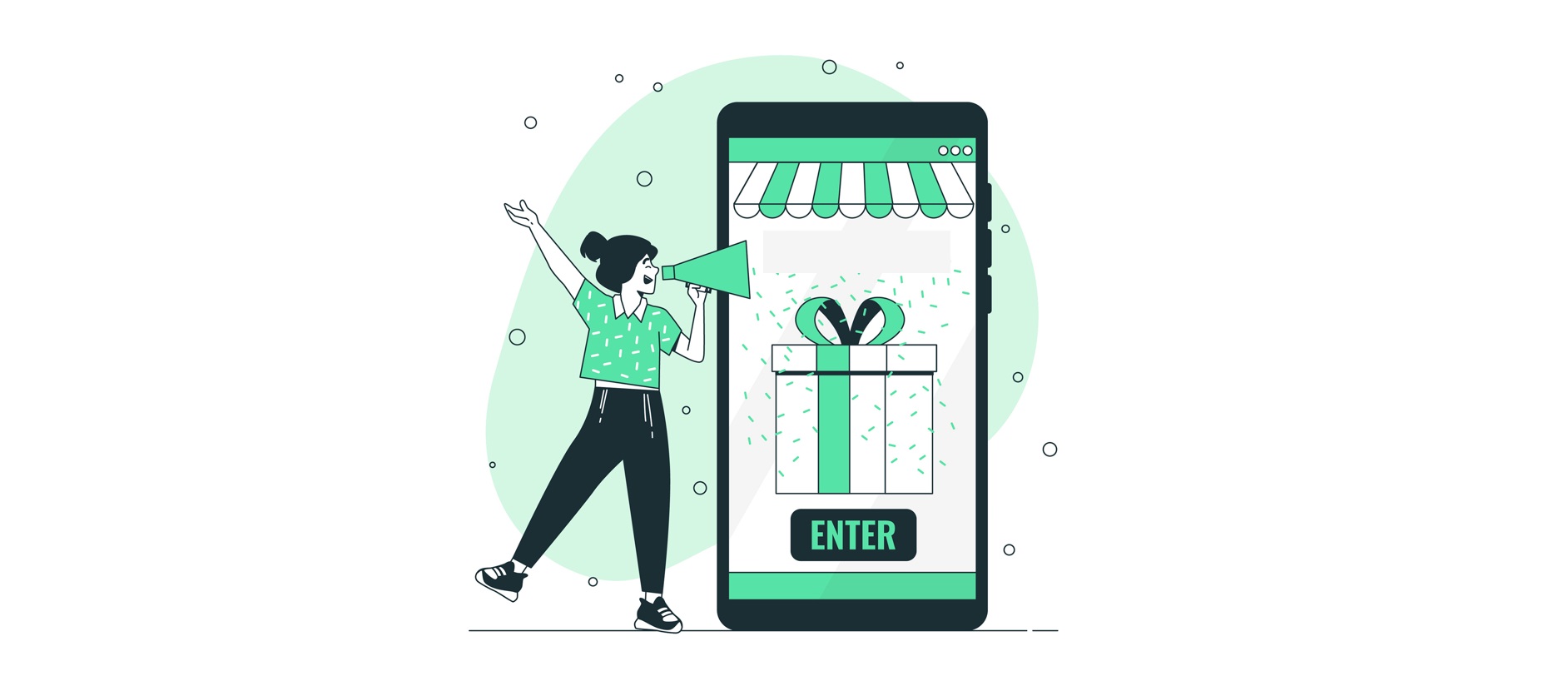 Step 4: Collect entries
Collect all your raffle entries in one place to make everything easier. Create a single landing page to direct all traffic to, which will help you maximize the results of your testimonial raffle. Keep the design straightforward and entice visitors to the entry form with powerful copy and visuals.
While promoting the raffle online and offline, make sure you have a link everywhere that directs all users to the dedicated submission page.
Most business owners who use WordPress to create a website will create a submission form. There are plenty of plugins out there, but no plugin compares to Strong Testimonials.
You can utilize Strong Testimonials to build the perfect testimonial submission form. You can add custom fields to be filled in by your contestants and collect as much information as possible. For a testimonial raffle, it's best to create custom fields such as first and last name, email, phone number, and the testimonial itself (image is optional). All this information makes you sure that you can easily get in contact with the right winner later on.
As soon as the testimonials are submitted, Strong Testimonials allows users to go through them one by one to make sure only high-quality testimonials make it to the raffle.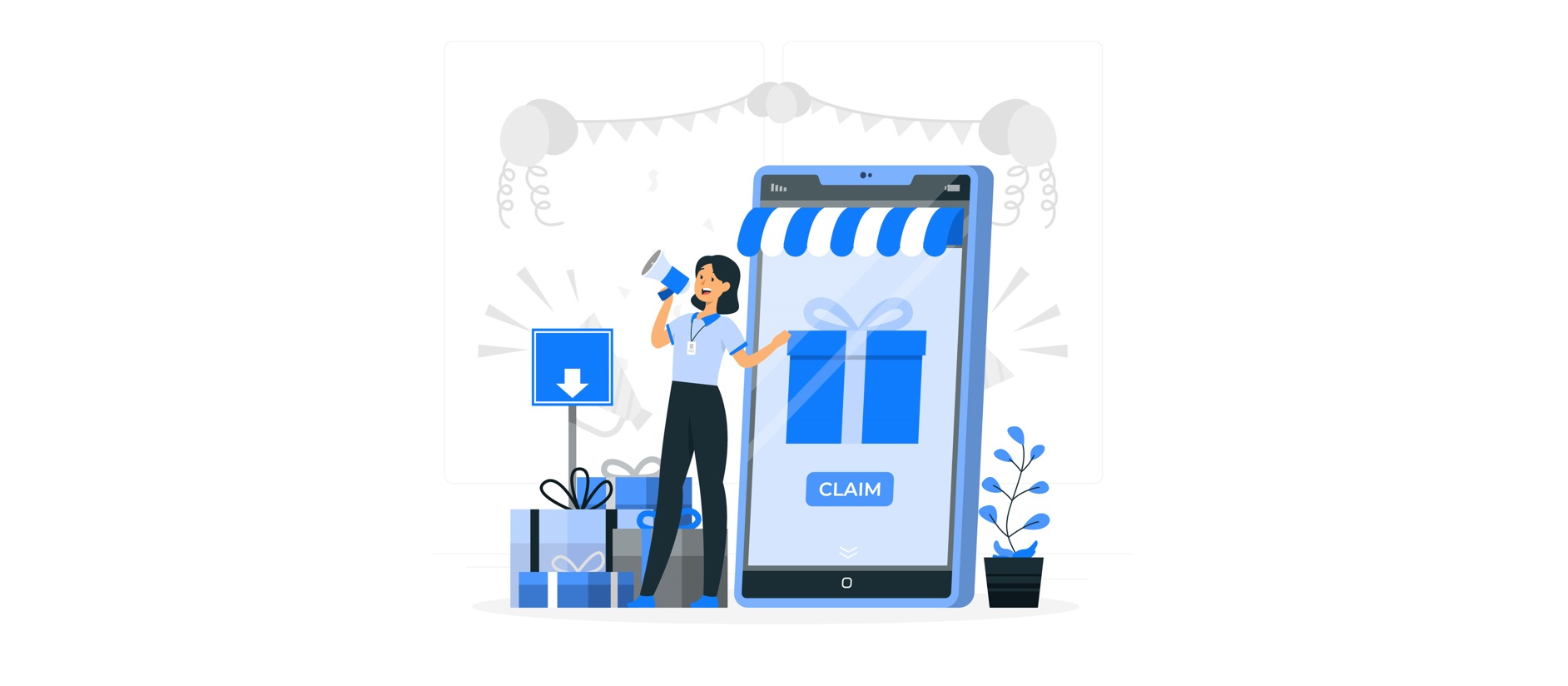 Every testimonial provided can additionally have a unique number or token assigned to it automatically by the plugin. This token will be used as a raffle entry, making it much simpler to select a winner at the end.
Additionally, Strong Testimonials allows you to export all submitted testimonials, including those with custom fields, in CSV format. After that, using spreadsheet software, you may choose the raffle winner with ease.
In essence, Strong Testimonials gives WordPress users a simple and efficient way to collect and display testimonials on their websites, as well as an easy way to collect entries for testimonial raffles.
Step 5: Choose a winner
To pick the winner, you can use a website like Random.org to randomly generate a number assigned to your raffle winner.
With Strong Testimonials, each testimonial entry will have an ID assigned in the backend automatically. When the random number generator offers you a value, you can easily identify your winning testimonial by that ID.
[Pro tip: In order to be fully transparent, it's best if you record the process of choosing your winner, so that you can't be accused of rigging the game.] -yellow box
After the testimonial raffle ends, you must officially declare the winner. Make sure to create a post to show appreciation to everyone who participated in the raffle. The participants who didn't win could be pleasantly surprised with a coupon voucher or some kind of reward.
Step 6: Notify the winner
Once you have the winner, contact them to send out the prize. Considering you gathered their phone and email, it's best to use both channels, just in case they missed one.
Make the prize-giving experience special to encourage it to be shared online with other people. It will determine people to be more eager to enter the next raffle you decide to organize.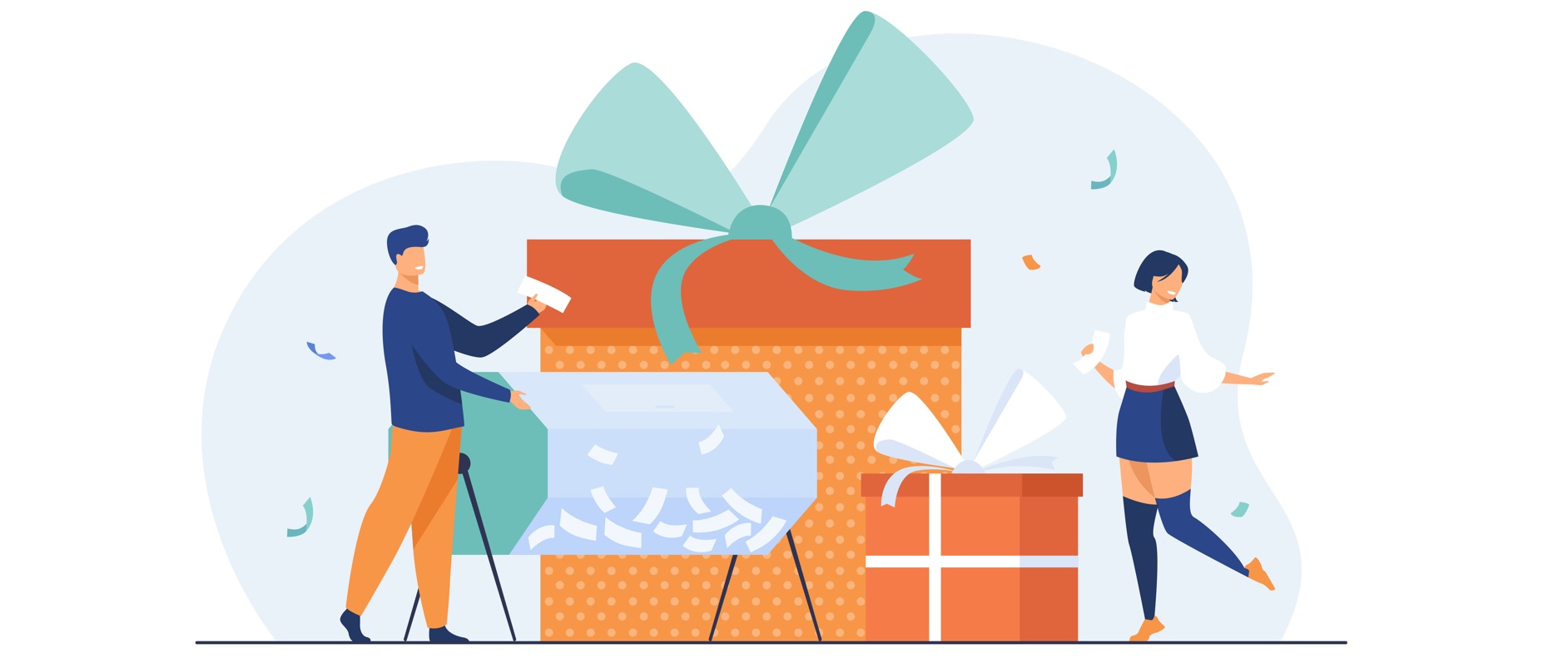 Step 7: Share the testimonials
You may lose numerous chances to draw in new customers if your website lacks testimonials.
Increase your current clients' loyalty by using the testimonials in this raffle and displaying them on your website.
Put your customer reviews on display as part of your marketing strategy anywhere a potential customer could look for information about your company. You might think about the following:
Your website
Your social media profiles
In your workplace/office
Brochures
Billboards
Review websites
You can also showcase the positive feedback you have received on a dedicated testimonial page. Strong Testimonials helps you build a professional testimonial page with a pack full of features, even with the free version.
You can customize your testimonials in a simple, user-friendly editor with lots of features. On top of that, you have beautifully designed layouts and templates you can make use of.
Explore Strong Testimonials and all it offers in this guide that will teach you how to get started.
---
Wrapping Up
These steps in the checklist are merely the basic procedures for conducting a testimonial raffle. You must adjust the specifics to your unique business and circumstance. You can never go wrong with a testimonial raffle, and Strong Testimonials will make your life easier and help you collect all the entries and showcase your new testimonials professionally.