The Strong Testimonials Properties add-on allows you to take full control of your testimonials and how you want them to appear on your website.
How to install it?
The Strong Testimonials Properties extension is a premium extension. In order to install it you need to go to your dashboard > Testimonials > Extensions > and click on the 'Install & Activate' button under the extension.

Another possibility is to upload it manually. You need to go to your account > Purchase history > View Details and Downloads > download the zip file of the extension > go to your WP dashboard > Plugins > Add new > Upload plugin > upload the zip file > Install now > Activate Plugin.
How to use it?
To use and enable it, go to Testimonials > Settings > Properties. You will see there the followings:
Labels
In this section, you will be able to change Primary Labels, Post Labels, Categories Labels.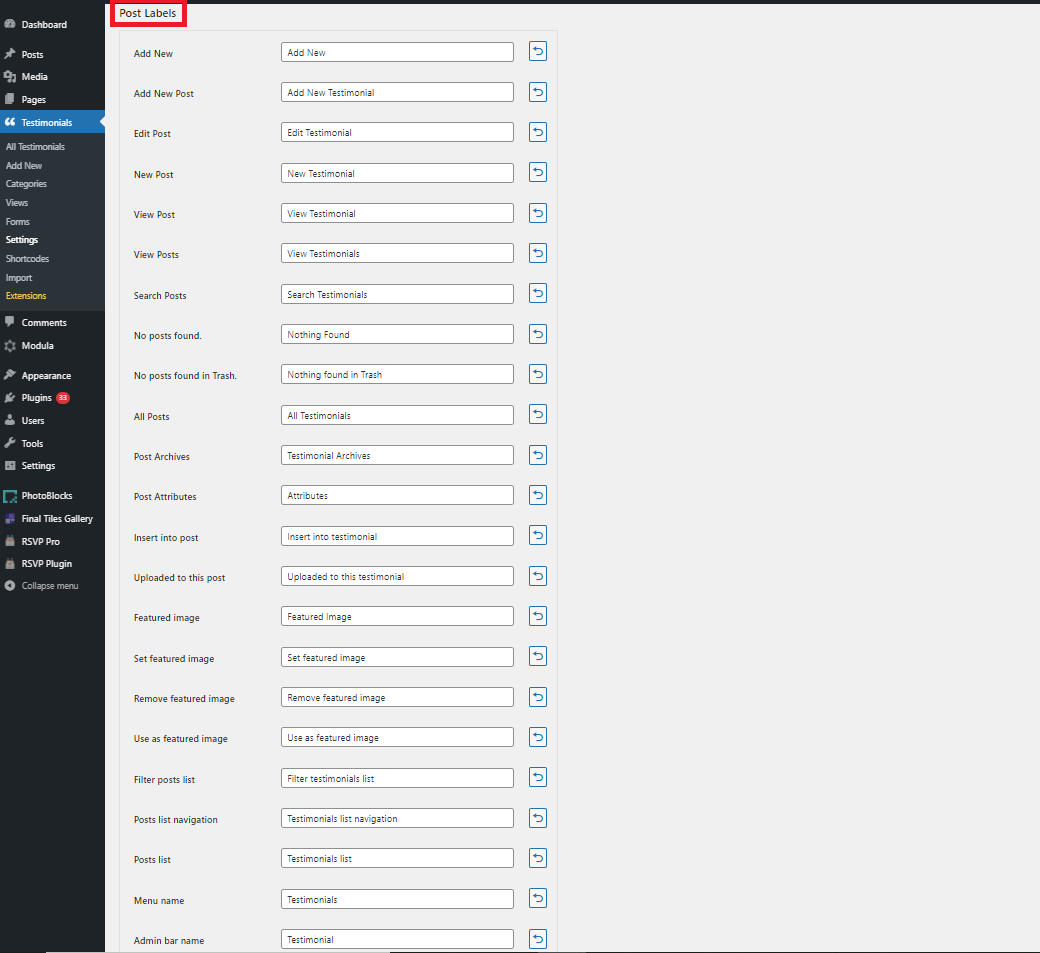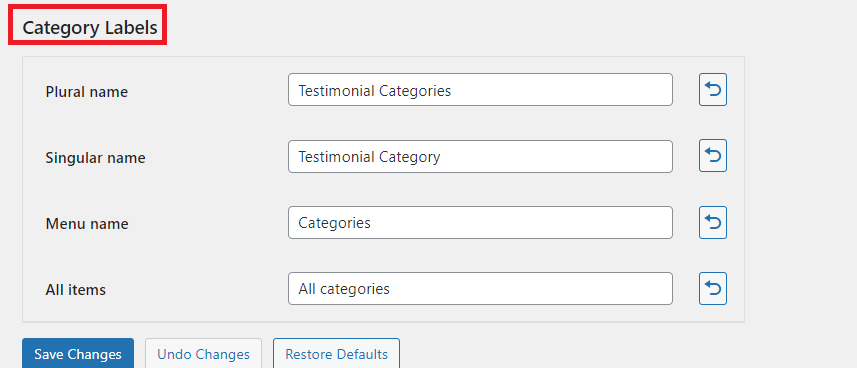 Posts
You can change if they can be viewable by parameter/permalink change the slug, archive page, or exclude testimonials from front-end search results.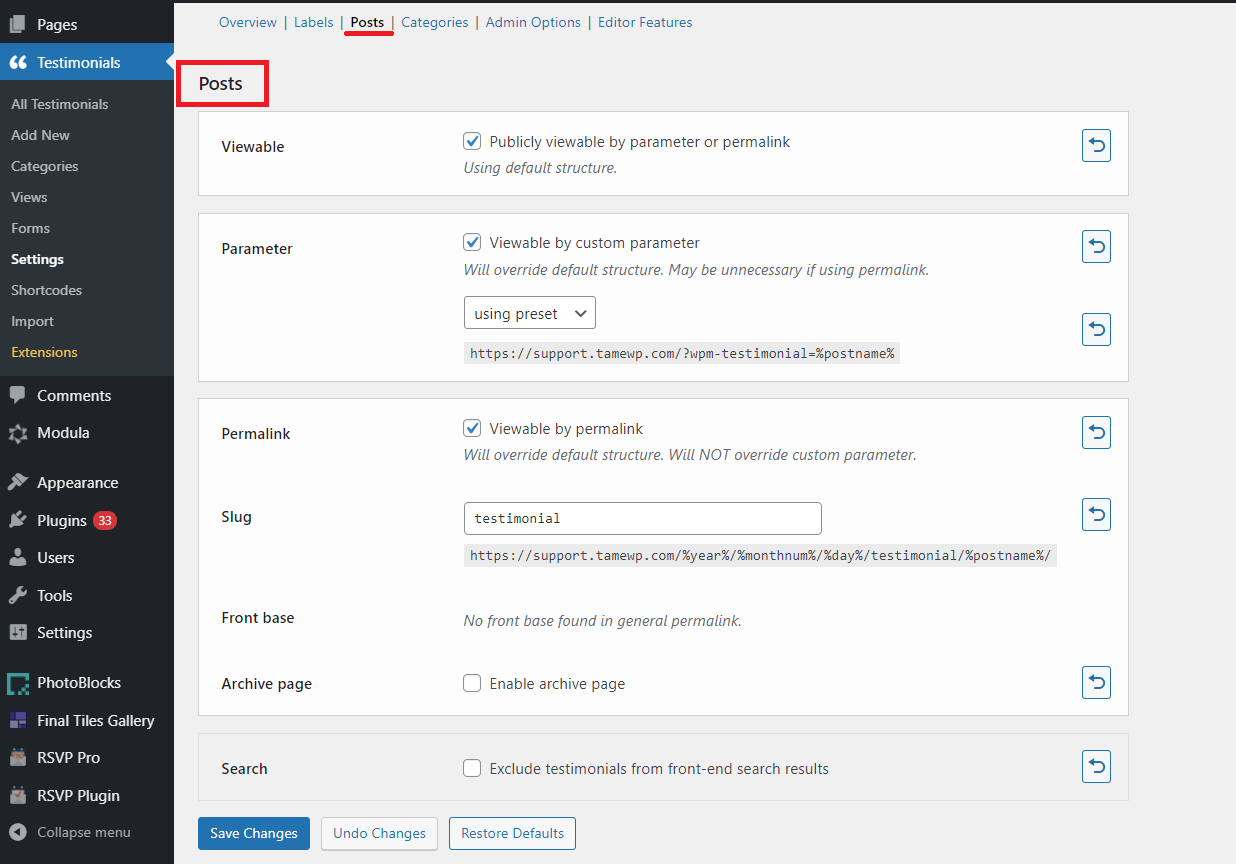 Categories
You can set if it can be publicly viewable by parameter/permalink, change the slug and use hierarchical URL structure for subcategories.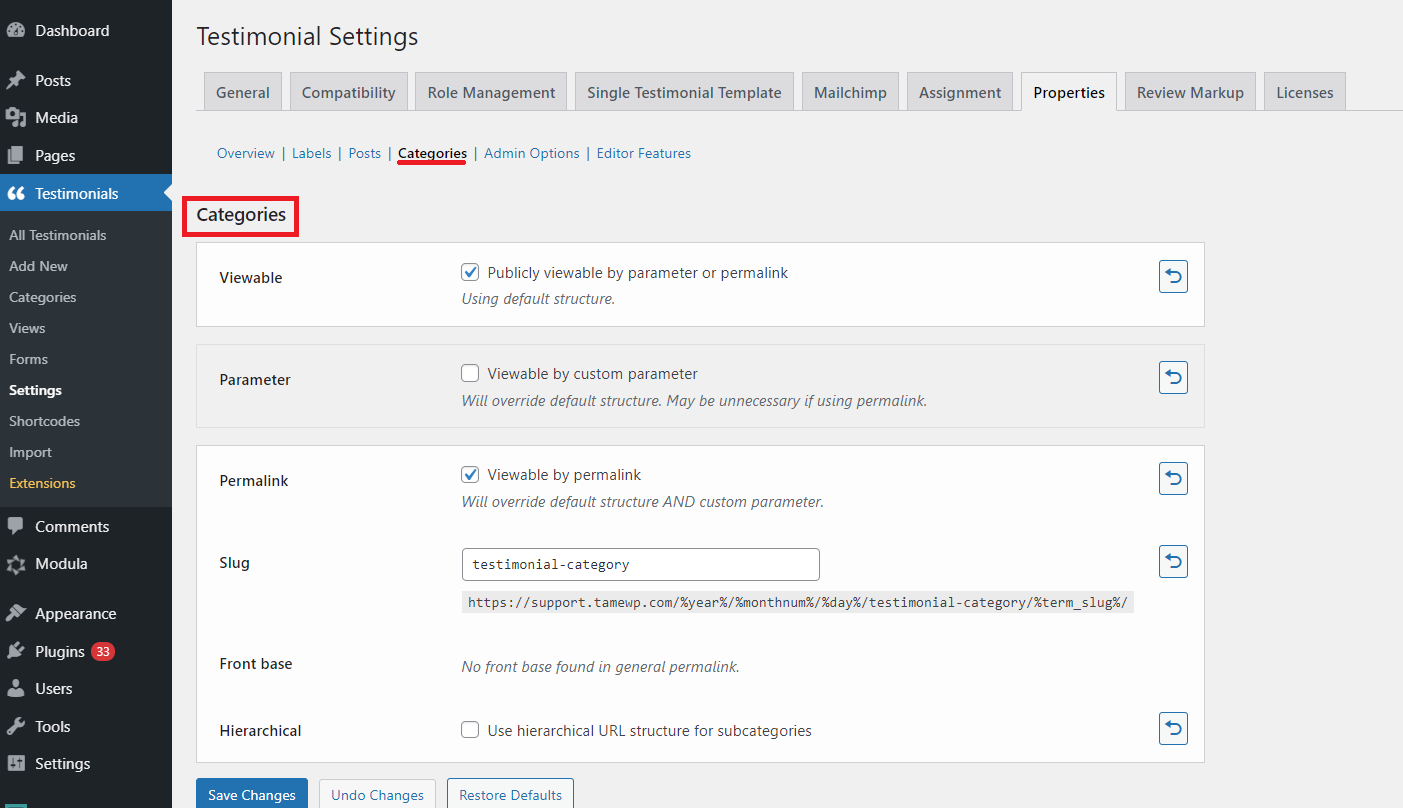 Admin Options
In this section you can choose the testimonials' menu icon, its position, you can make testimonials available in the 'New' menu in the admin bar, and also make them available for export.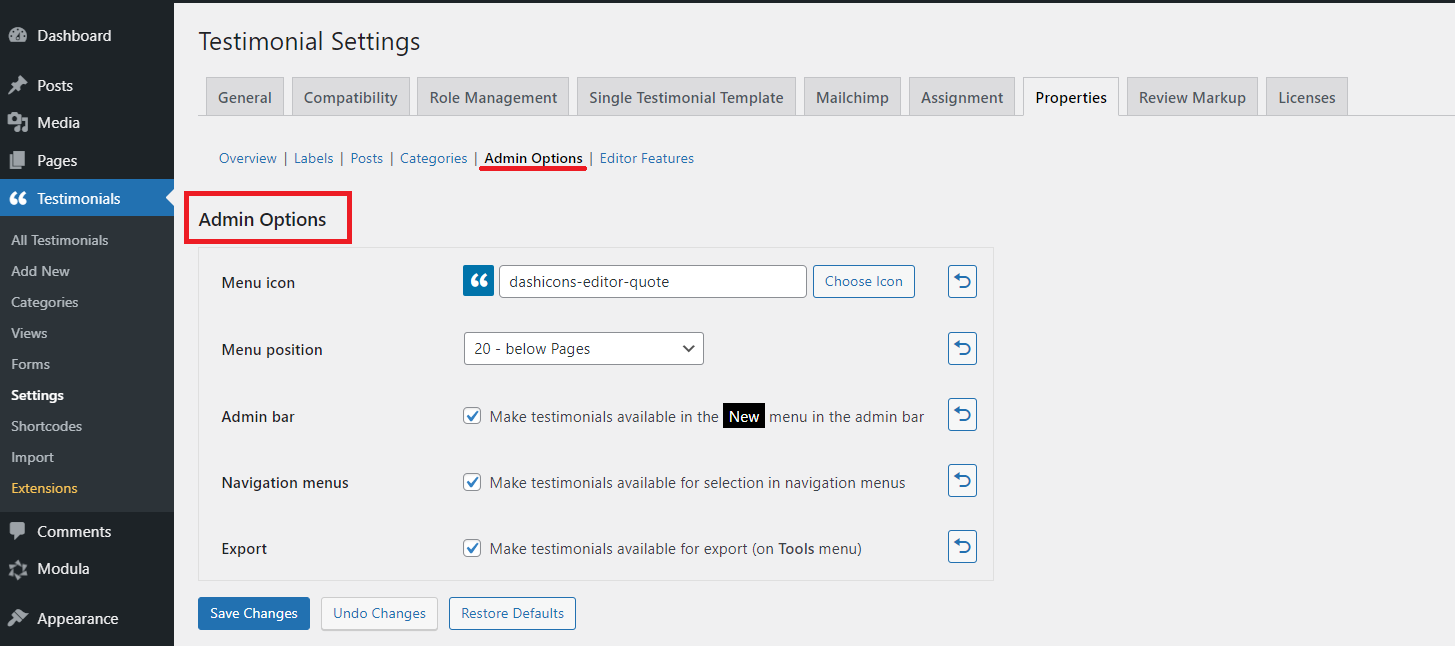 Editor Features
Using these settings you will be able to make certain fields and meta boxes available for editors.