This extension comes with a number of pre-designed and easy-to-use testimonial templates that you can use on your website right away.
How to install it?
The Strong Testimonials Pro Templates extension is a premium extension. In order to install it you need to go to your dashboard > Testimonials > Extensions > and click on the 'Install & Activate' button under the extension.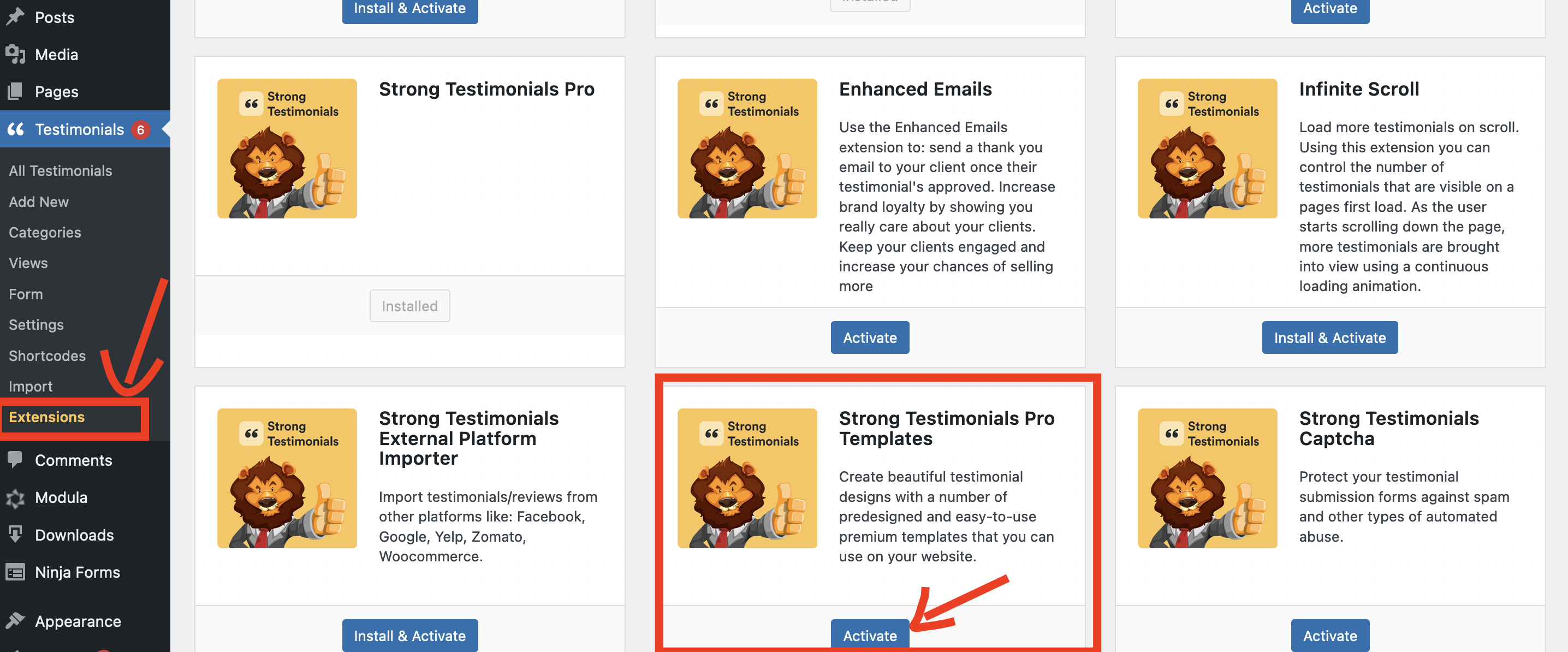 How to use it?
To use it you need to go to your WP dashboard > Testimonials > Views > edit a view > scroll down to Templates > and there you will see all the new templates available.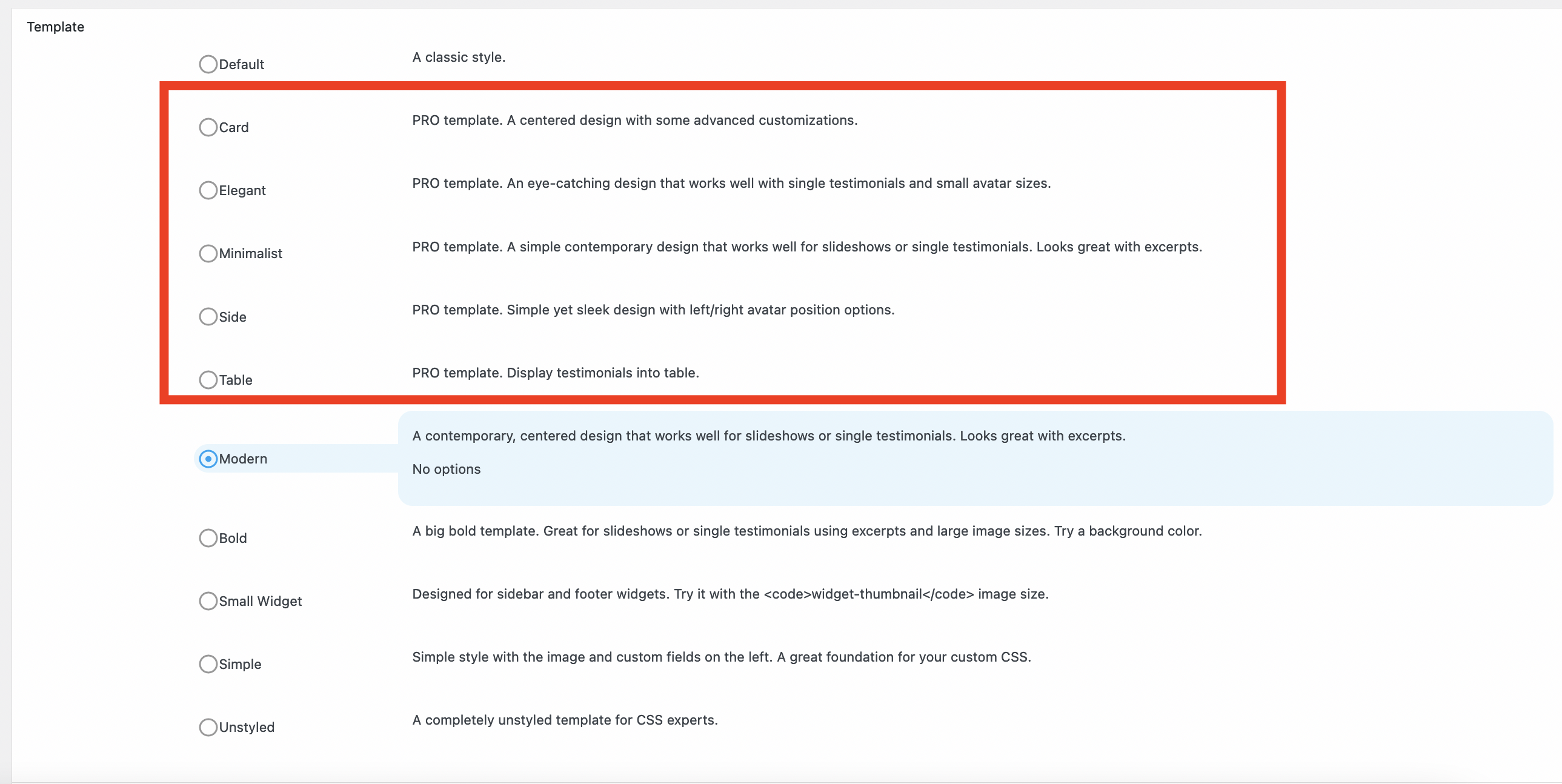 Card
A centered design with advanced customizations: quote and rating color, background color, enable/disable quotes.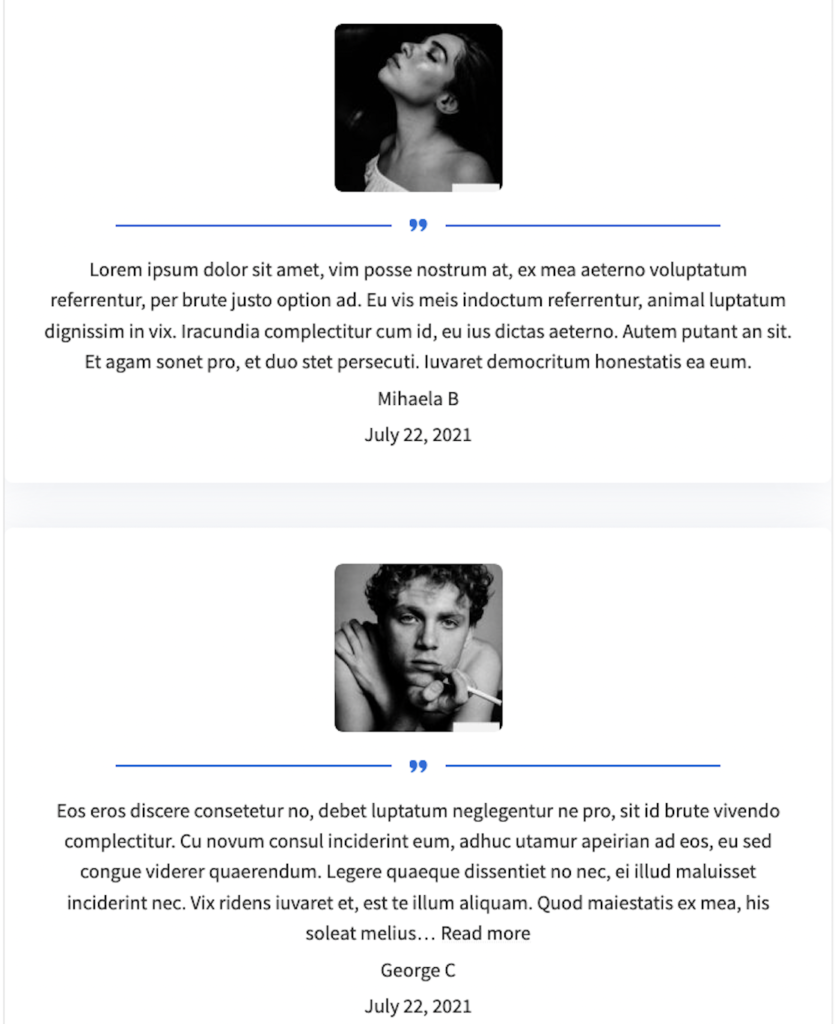 Elegant
An eye-catching design that works well with single testimonials and small avatar sizes.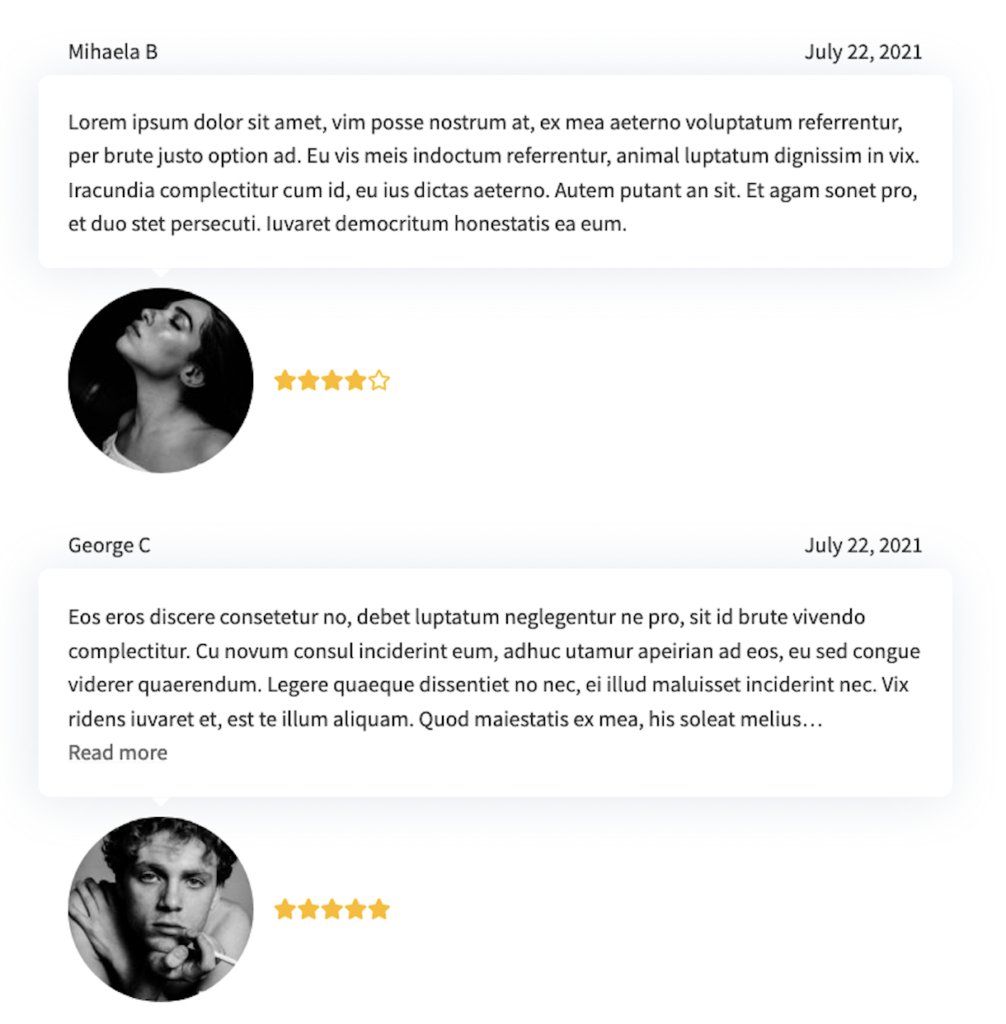 Minimalist
A simple contemporary design that works well for slideshows or single testimonials. Looks great with excerpts.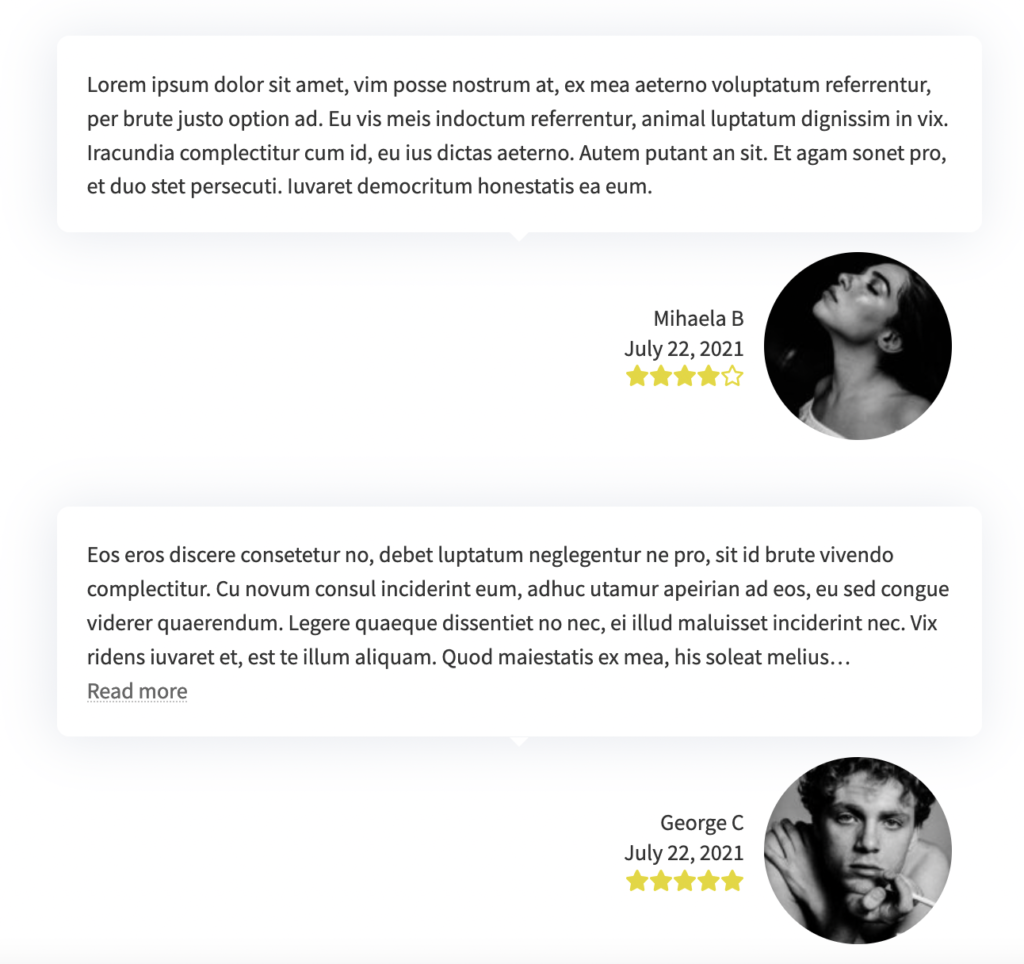 Side
Simple yet sleek design with left/right avatar position options.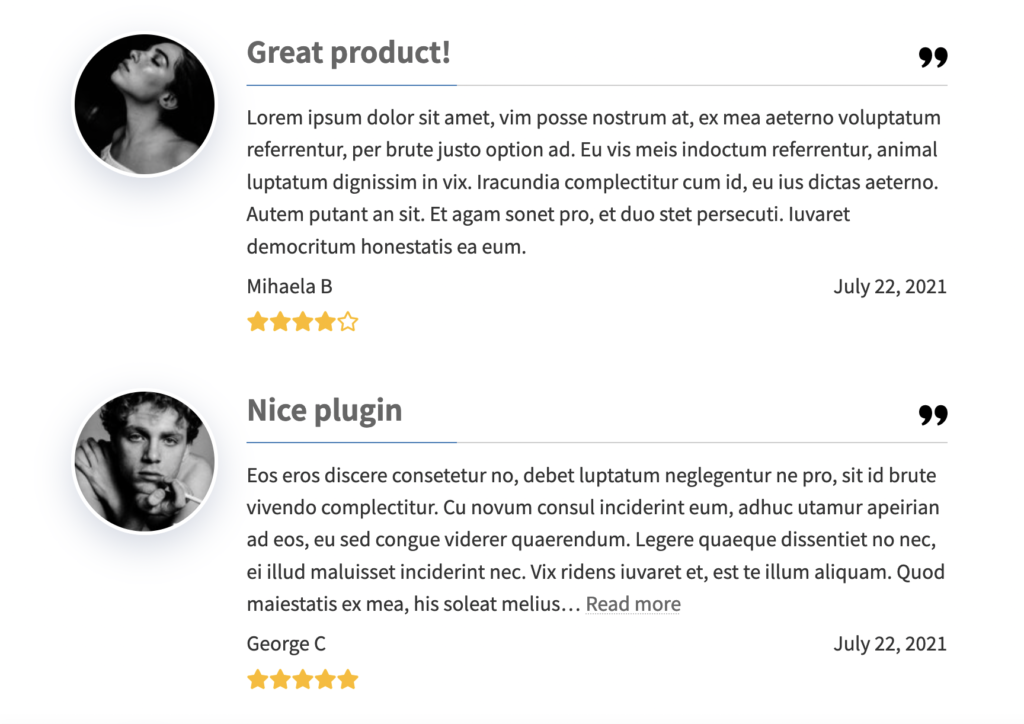 Table
Display testimonials into table.