Custom fields are everywhere
Deep integration of custom fields makes Strong Testimonials unique among testimonial plugins.
Configure the fields that appear on your testimonial submission form.
Easily update those fields in your testimonials.
Select which fields to display on your testimonials.
The plugin includes a default set of custom fields so you can get started quickly.
Fields editor
The built-in fields editor serves two purposes:
to configure your custom fields
to build your testimonial submission form
While not as full-featured as your favorite form builder plugin, it's easy to use and provides a real-time preview as you build your form.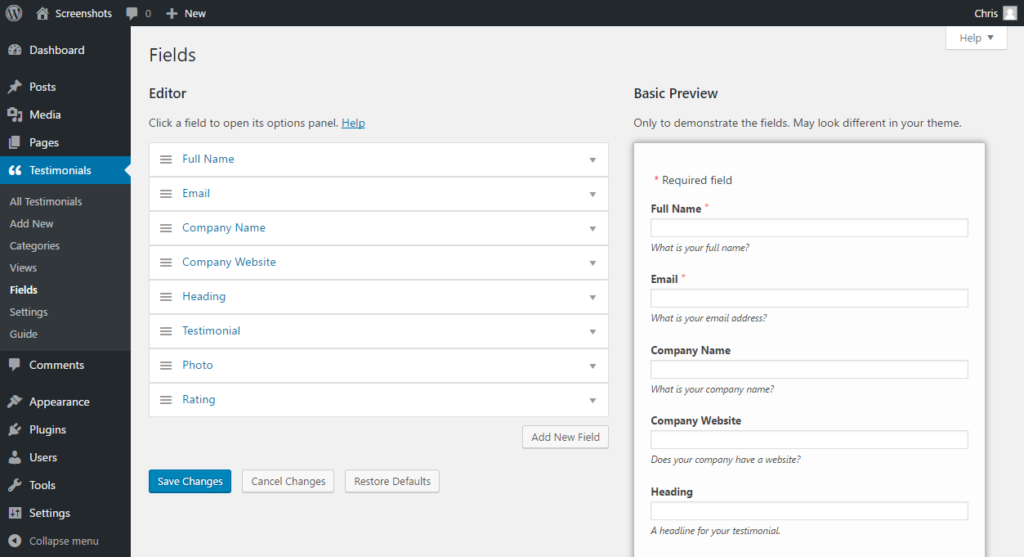 For example, here are all the properties available on a custom field.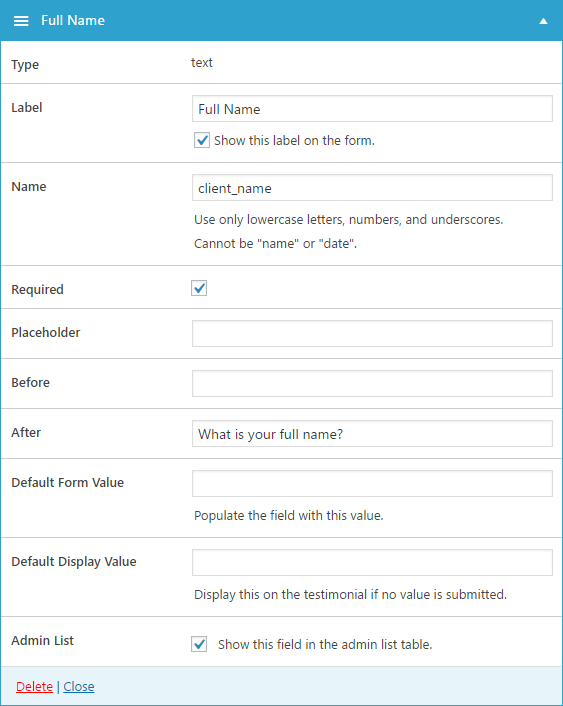 Testimonial editor
Edit testimonials just like posts and pages
In the testimonial editor, which is the same editor used for pages and posts, you can change those field values in the Client Details meta box.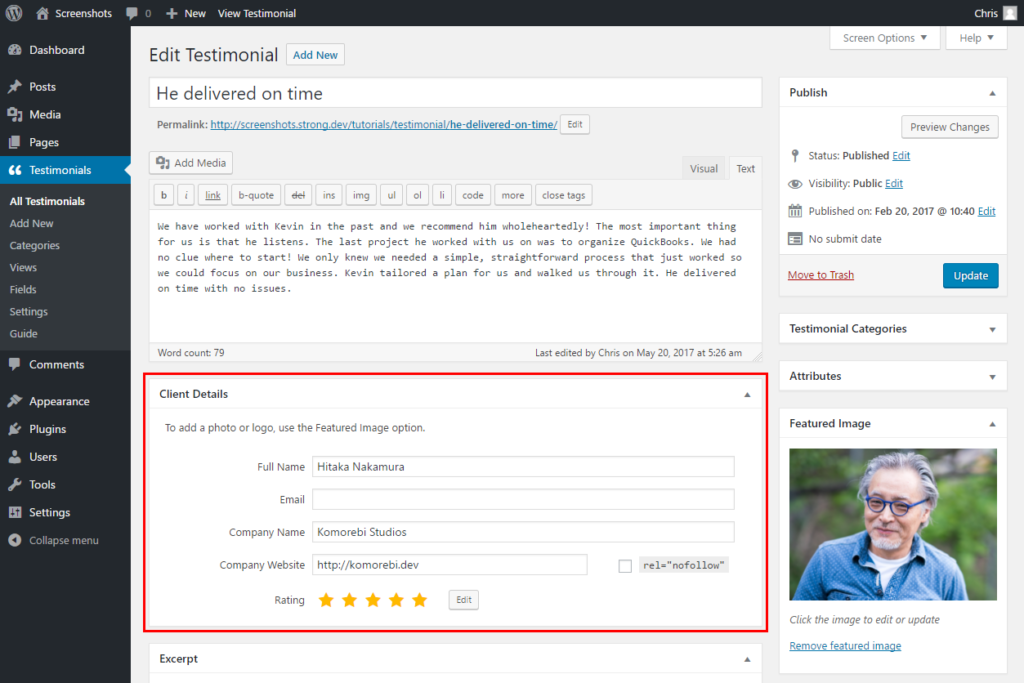 For advanced use, the native Custom Fields meta box can be enabled so you can add more custom fields that do not appear on the form or your testimonials.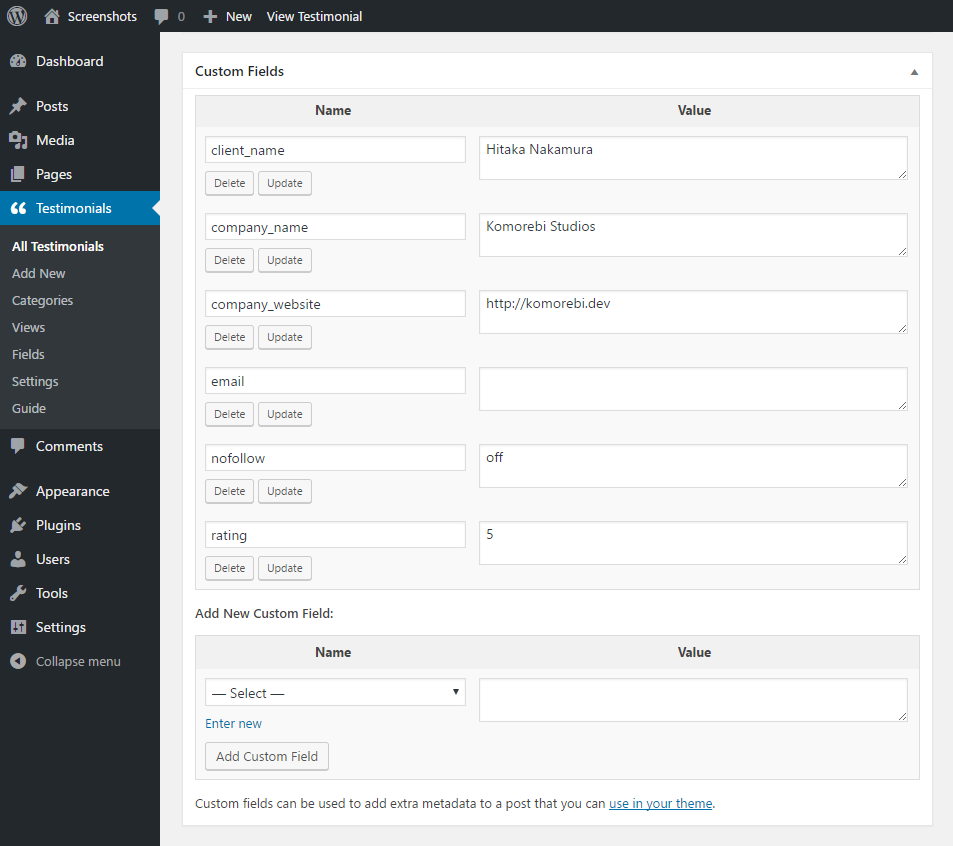 View editor
To configure your display
Testimonials are displayed using views. A view is simply a group of settings with its own editor, similar to the form and post editors.
You can select which custom fields to display for each view. Just like the form editor, you can control certain display properties including the order in which they appear.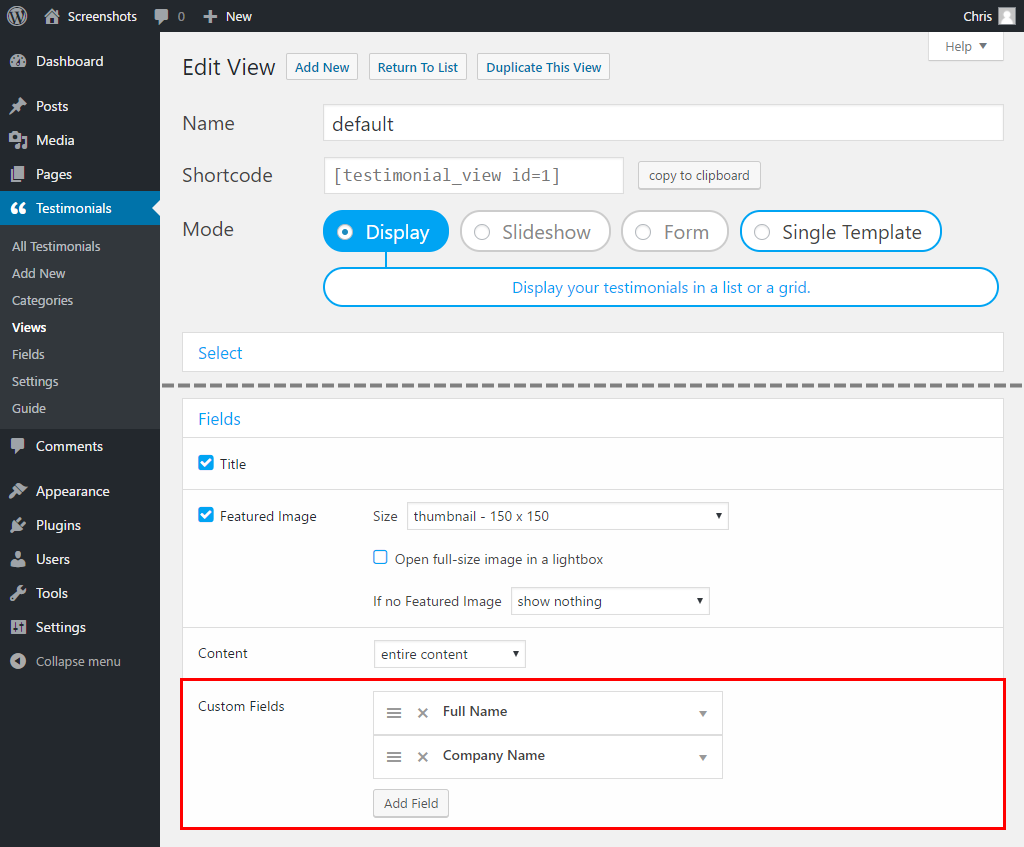 In views, you can also combine text and URL fields to create links to your customer's website, their LinkedIn profile, etc.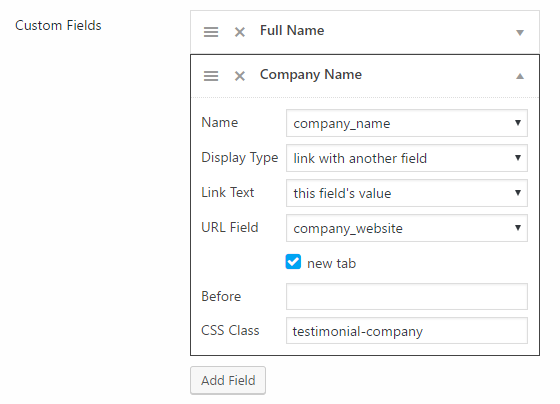 That's Strong
With Strong Testimonials, you can harness the full power of WordPress custom fields.