Country Selector
Easily add a form field to allow your customers to submit testimonials with their country information with the Strong Testimonials Premium Country Selector Add-on.
How to install it?
The Strong Testimonials Country Selector extension is a premium extension. In order to install it you need to go to your dashboard > Testimonials > Extensions > and click on the 'Install & Activate' button under the extension.

Another possibility is to upload it manually. You need to go to your account > Purchase history > View Details and Downloads > download the zip file of the extension > go to your WP dashboard > Plugins > Add new > Upload plugin > upload the zip file > Install now > Activate Plugin.
How to use it?
To use and enable it go to Testimonials > Forms > Add New > give a name to your Form > click on Add New Field > Type > Special Fields > Country Selector.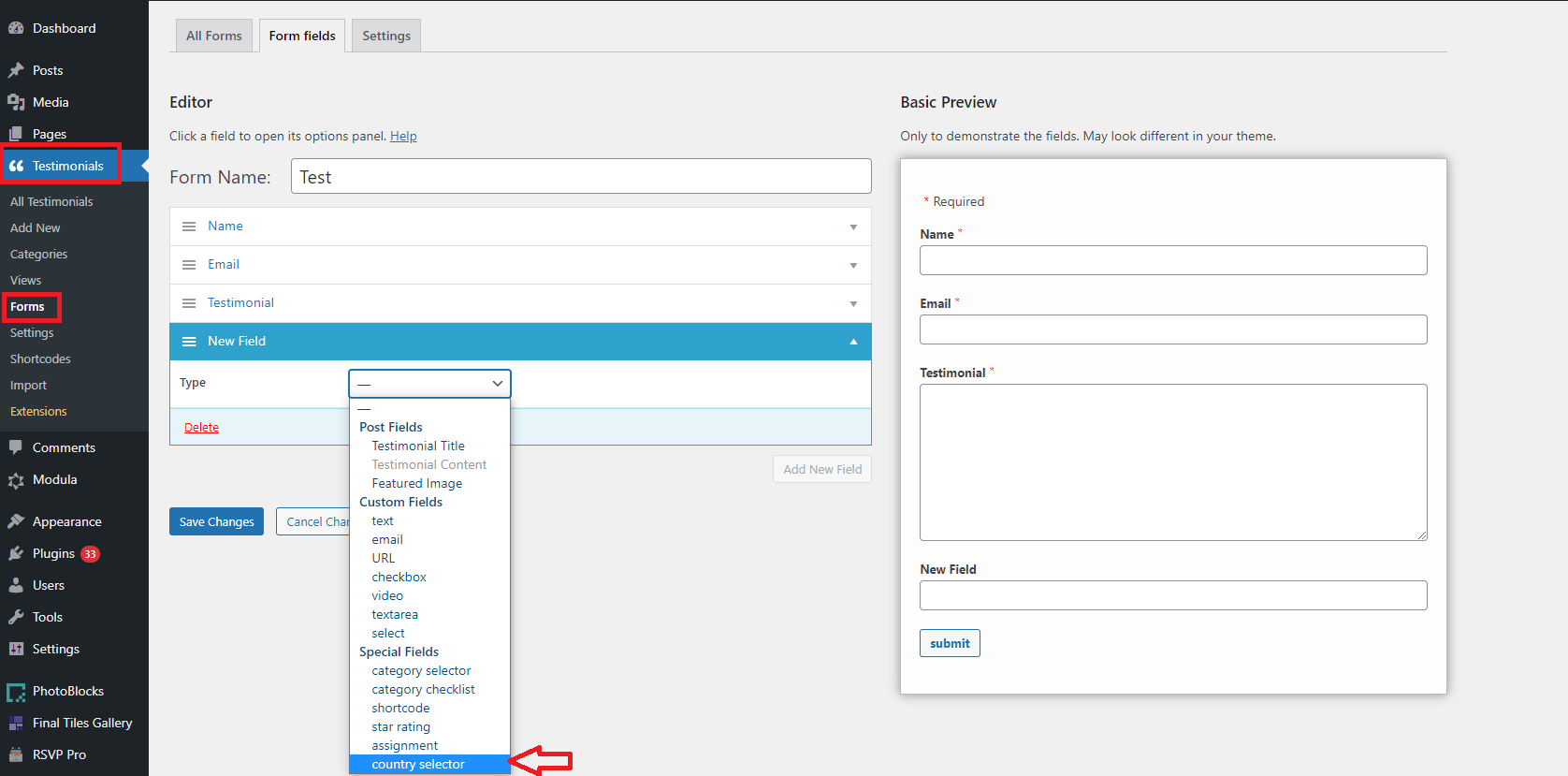 Once added the field you will be able to add a label, a name, and a placeholder. Users will be able to select from the drop-down list the country they are from.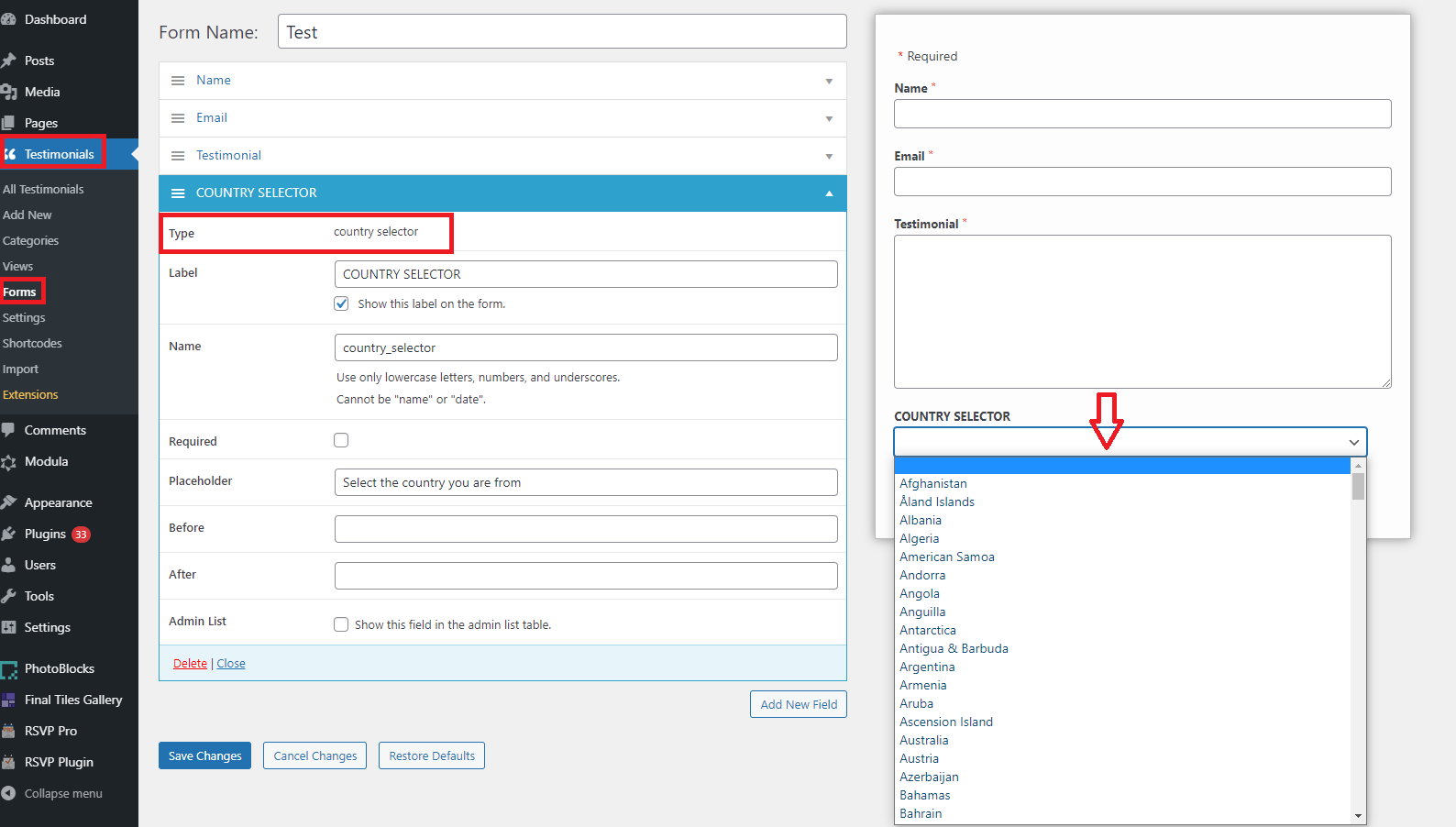 Related Articles