It is said that testimonials are important because they build trust and credibility. So do we!
Lately, we have paid attention to your issues and took care of some bugs. We didn't smash them because we don't want to commit crimes. We just sent them for a walk and made sure they never come back.
Dear users, pop up your eyes! We are delighted to present the latest Strong Testimonials version – 2.51.0 🚀!
---
So, what is all this about?
In this article, we will show you:
new additions to simplify the creation process;
some changes that will increase your workflow;
bugs fixed;
and much more.
---
🏆 Strong Testimonials Lite v. 2.51.0
🧰 We added rating fields by default to your forms, so every time you create a testimonial, it will come in full shape. From now on, the form and the review field will be inseparable – until death do as part! *Giggle*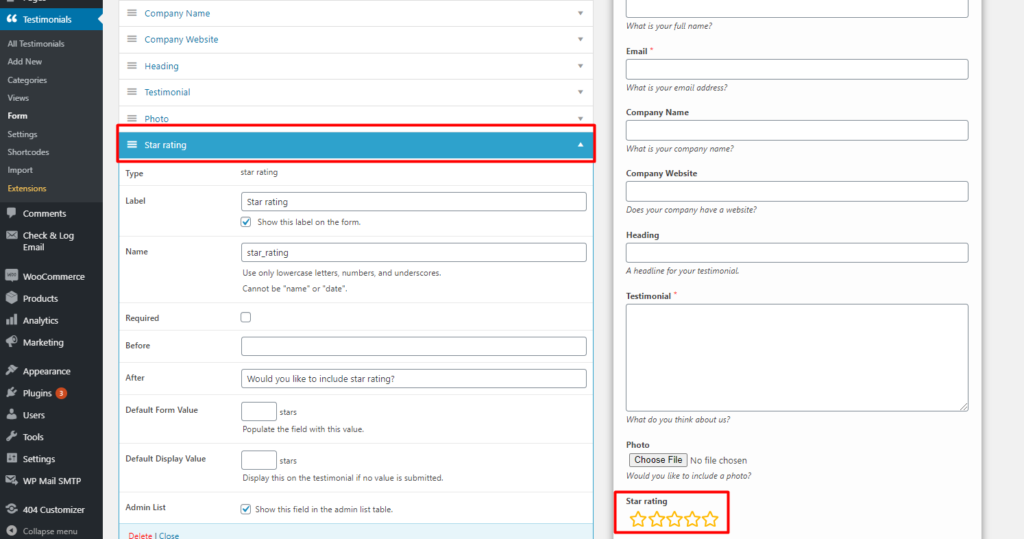 🧰 We also improved security by adding a nonce when admins save testimonials on WordPress dashboard.
🧰 There's more! We changed the upsell texts and designs. If you take a look at General Settings, you will see that now all upsells are tweaked with a checkmark.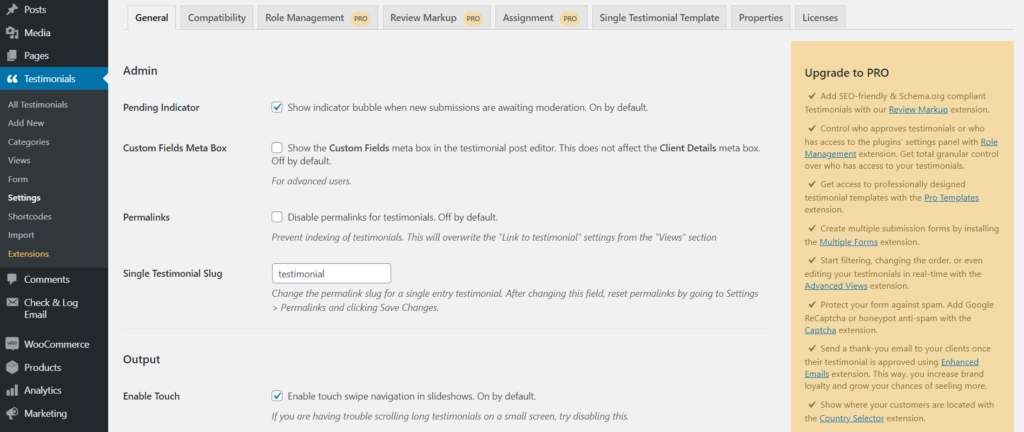 And we didn't stop here!
From the "Get PRO now" to "Upgrade now" text, it seems like we replaced all CTAs for add-ons. Oh, yes, this is it! ⭐
🛠 Once upon a time, when you clicked "Read More", the post's content was appended to the excerpt. Lucky for us, all the stories have a happy ending, so we fixed how the excerpt was handled. Now, when you click "Read More", the excerpt will hide, and it will show only the full content. 🔥
🛠 You can show on Checked Value string without escape characters. There was a bug that automatically entered "/" between words, but we gathered our forces and drove it away. Problem solved!
🛠 We also fixed an HTML problem. Not all HTML elements were displayed as they should be, so we ensured that all HTML markups will be intact in a post testimonial.
🛠 One more bug to defeat in Strong Testimonials Lite – slideshow display mode. We repaired how RTL works with our slideshow, and it will slide from left to right as it should.
---
🏆 ST Custom Fields v1.3.4
🧰 People find videos more engaging and widespread than any other type of content. Some statistics said that 72% of customers would rather learn about a product or service by watching a video. So, we added a new custom field for video upload/embed link so that you can display videos in your testimonials.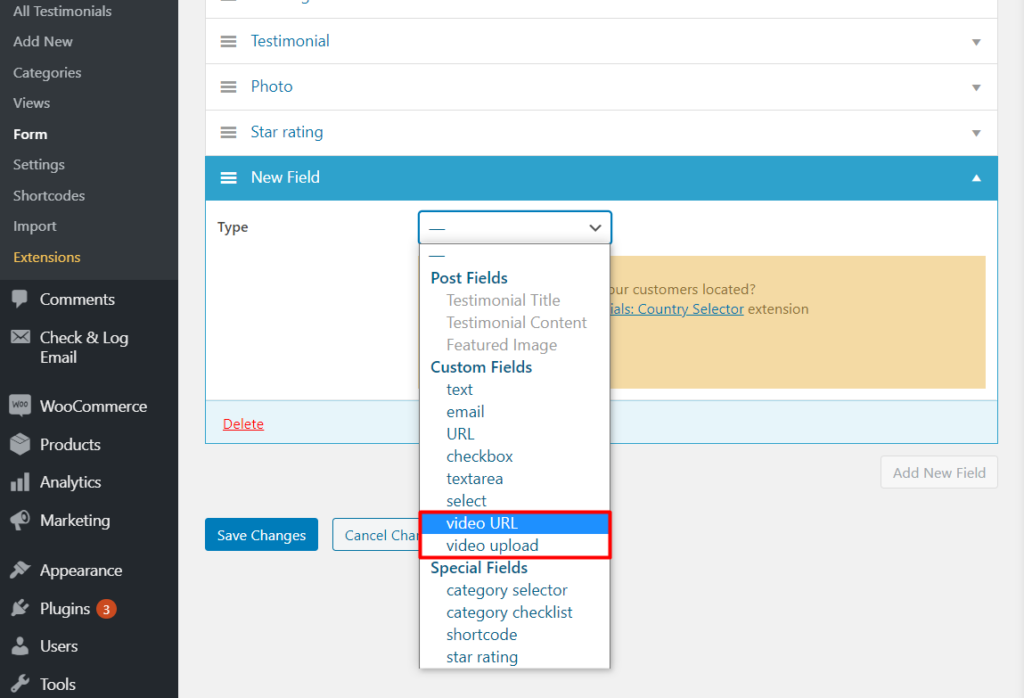 ---
🏆 ST Filters v1.0.3
🧰 For ST Filters, we added the option to filter your testimonials by category and star rating.
---
🏆 ST Importer v1.2.0
🧰 We also changed how Google importer works in order to get all reviews from Google. And there's more. We made some changes in the Yelp importer too! Go to Testimonials > Import and see the news!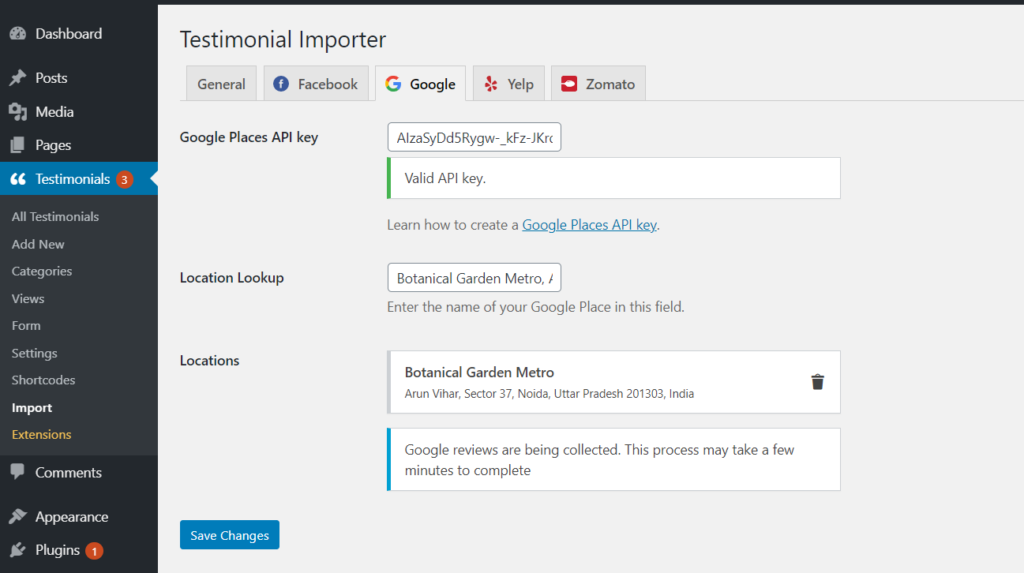 ---
🏆 ST Properties v2.2.2
IIn this section, we added 2 new settings. So that, as an admin, you can tick to hide properties tab from Testimonials Settings or hide properties plugin from WordPress plugin list. You are in complete control, or as I like to say, "Il capo di tutti capi". 🤠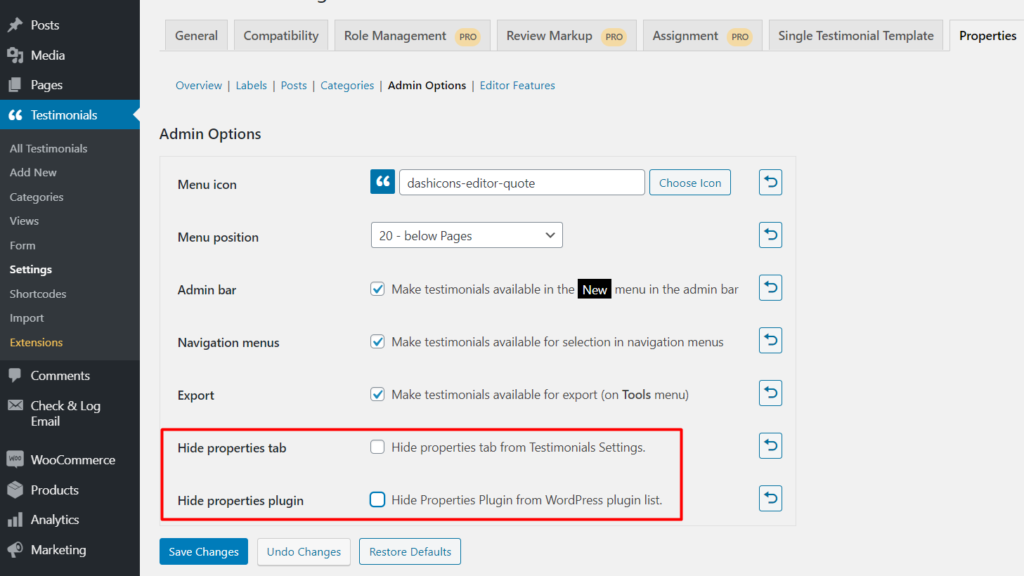 ---
🏆 ST Infinite scroll v1.0.2
🧰 To make the user experience more simple, we added the possibility to introduce a "Load more" button to your testimonials.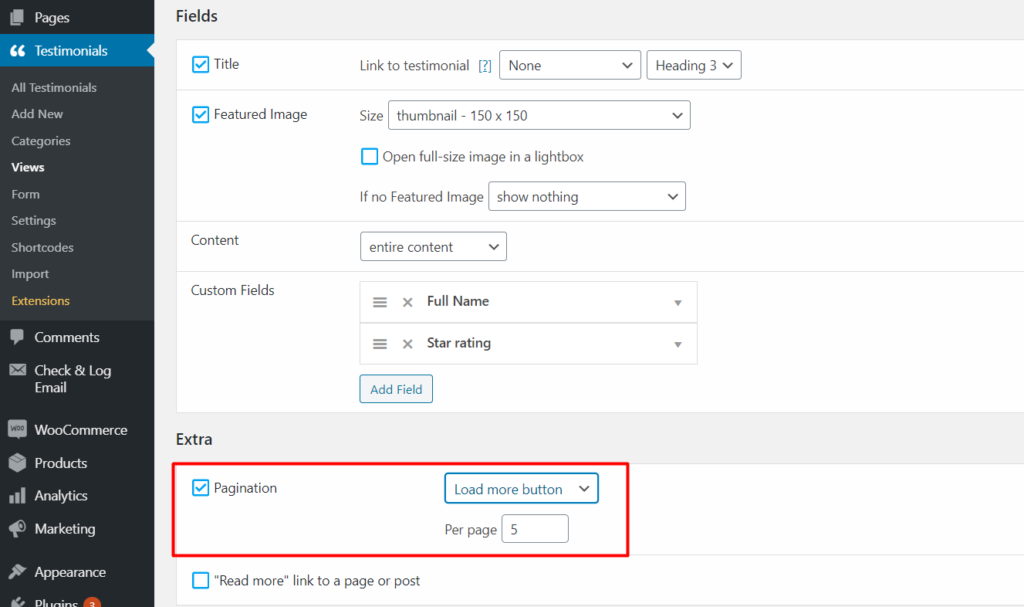 You may or may not be aware, but we are here to keep you informed. WordPress is preparing a 3.0 update for jQuery library that will add some functions intended to make your work easier. So what did we do? We deprecated the jQuery and PHP functions from ST assignment, review markup, MailChimp, PRO templates, properties, CAPTCHA, emails, PRO, importer, and infinite scroll.
That's all, folks! 💥