We're giving power back to the users and, as such, we've created this extension where admins can decide which user roles are worthy of adding, editing, or removing testimonials.
How to install it?
The Strong Testimonials Role Management extension is a premium extension. In order to install it you need to go to your dashboard > Testimonials > Extensions > and click on the 'Install & Activate' button under the extension.

How to use it?
To use it you need to go to your WP dashboard > Testimonials > Settings > Role Management > you will see there all user roles and you can set permissions for each one.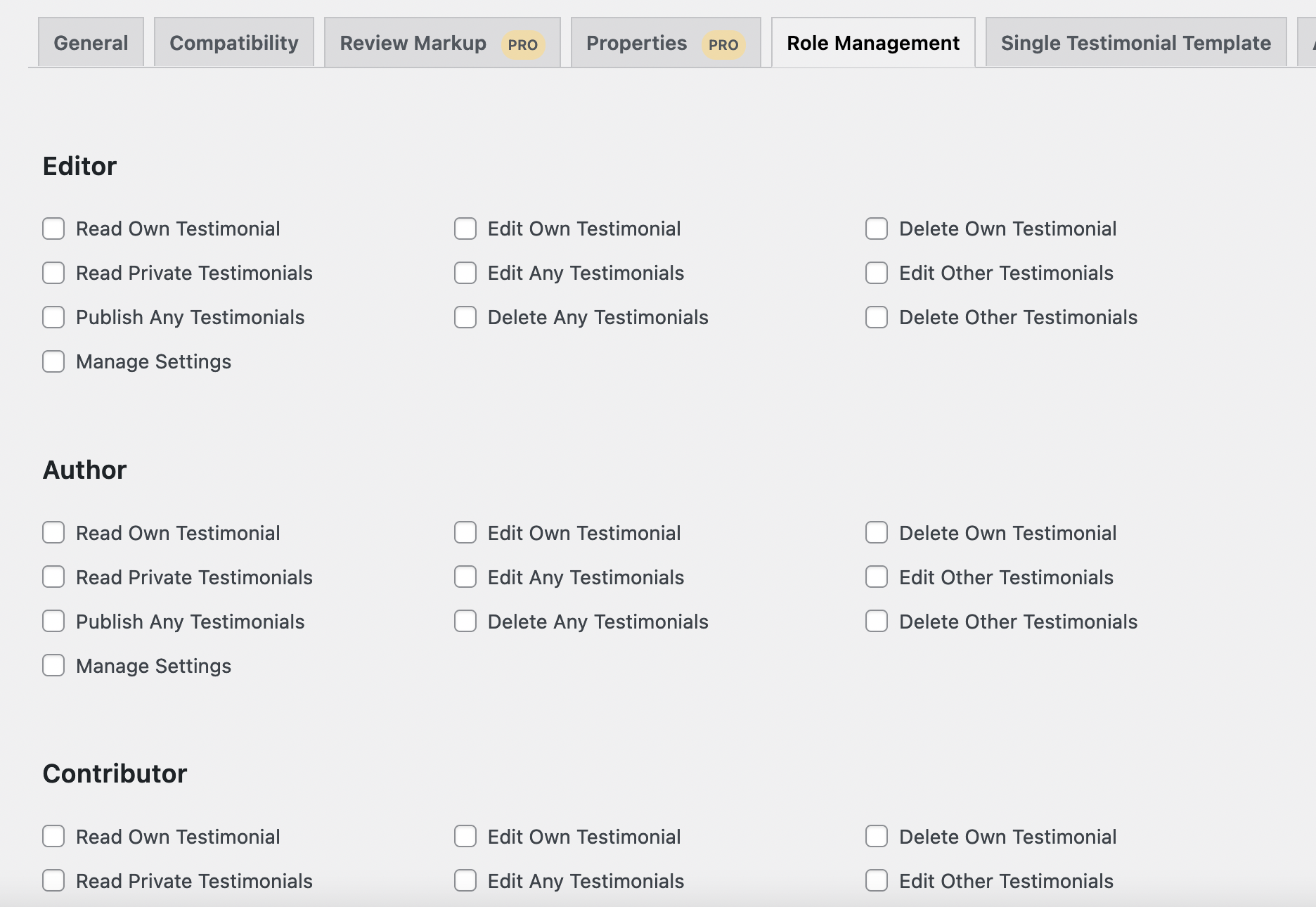 Permissions:
Read Own Testimonial
Edit Own Testimonial
Delete Own Testimonial
Read Private Testimonials
Edit Any Testimonials
Edit Other Testimonials
Publish Any Testimonials
Delete Any Testimonials
Delete Other Testimonials
Manage Settings
Upload Files – will have access to the Media Library to upload/edit/delete media files.