Easily assign custom fields to a testimonial view if you want to add extra fields to your testimonial submission forms and optionally display this alongside testimonials on your website.
How to install it?
The Strong Testimonials Custom Fields extension is a premium extension. In order to install it you need to go to your dashboard > Testimonials > Extensions > and click on the 'Install & Activate' button under the extension.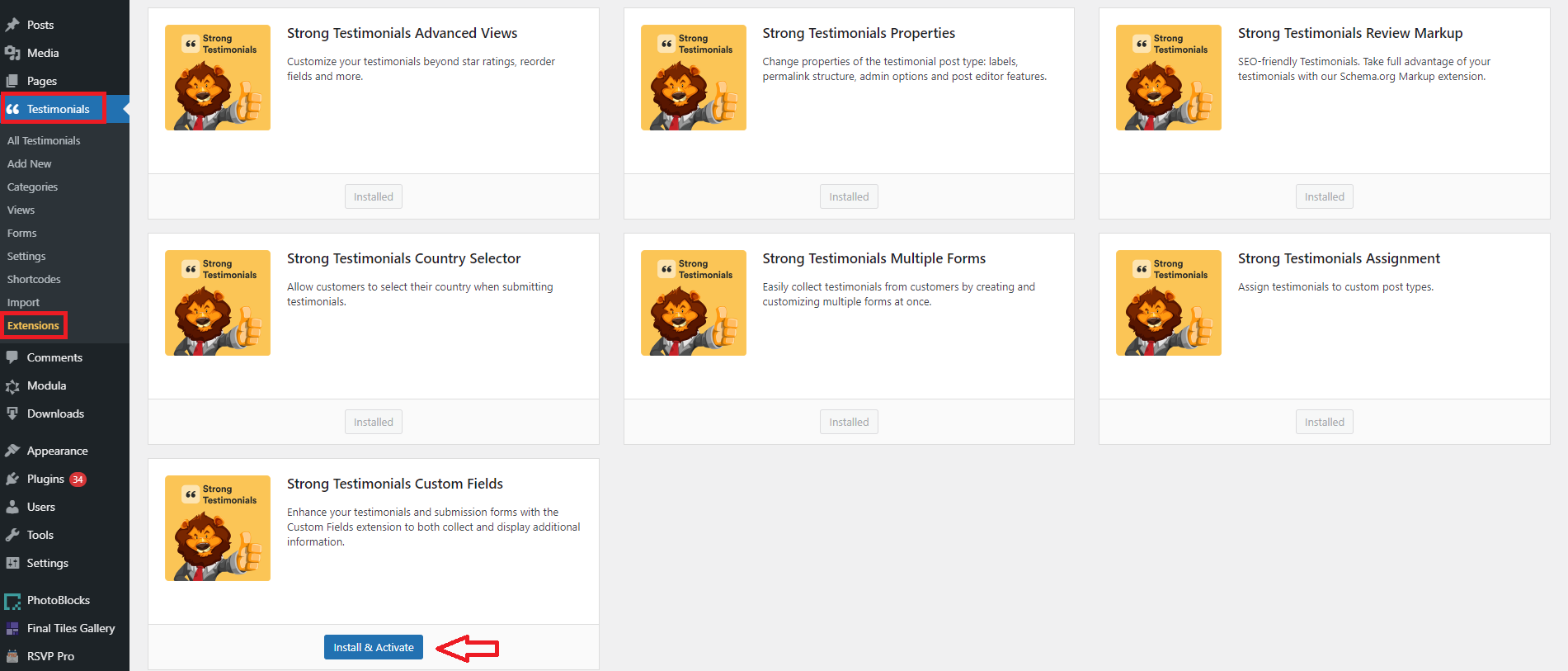 Another possibility is to upload it manually. You need to go to your account > Purchase history > View Details and Downloads > download the zip file of the extension > go to your WP dashboard > Plugins > Add new > Upload plugin > upload the zip file > Install now > Activate Plugin.
How to use it?
To use and enable it go to Testimonials > Forms > Add New > give a name to your Form > click on Add New Field > Type > Custom Fields > select from the list what type you need. There are multiple types:
Text
Email
URL
Checkbox
Video
Textarea
Select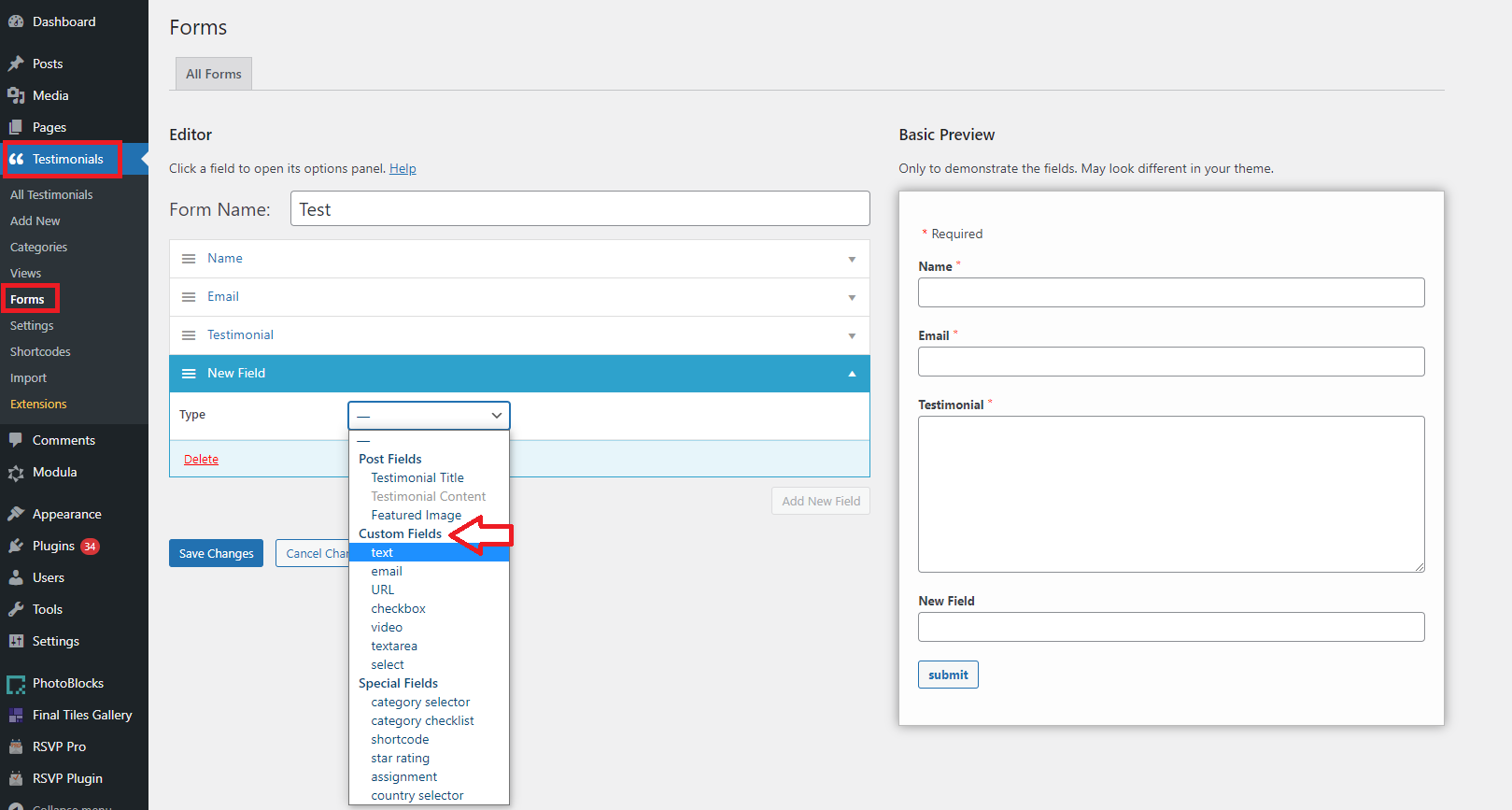 Video type
Users will be able to add a video in the form.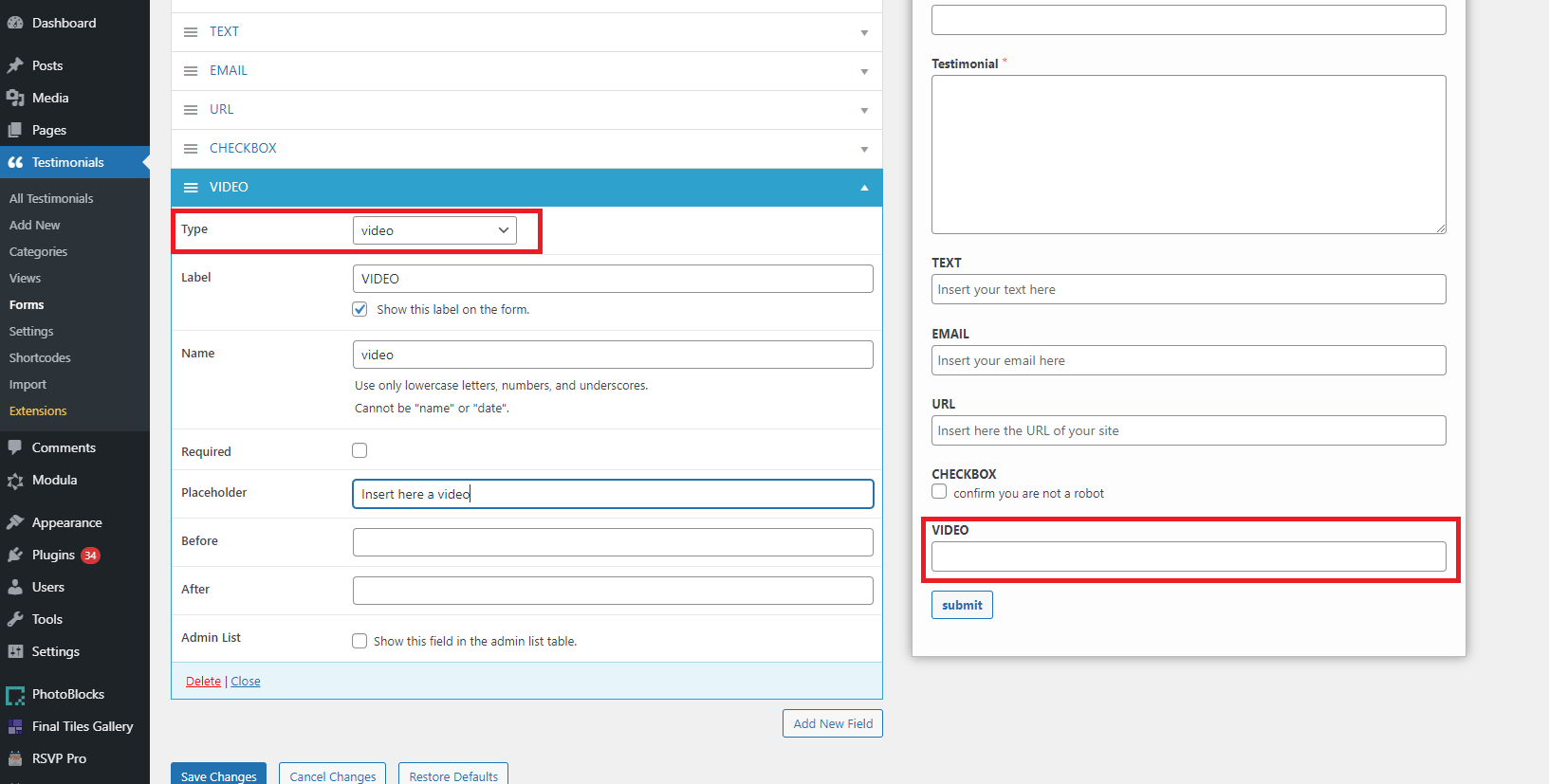 Textarea type
This field will offer users enough space for users to leave an extended testimonial.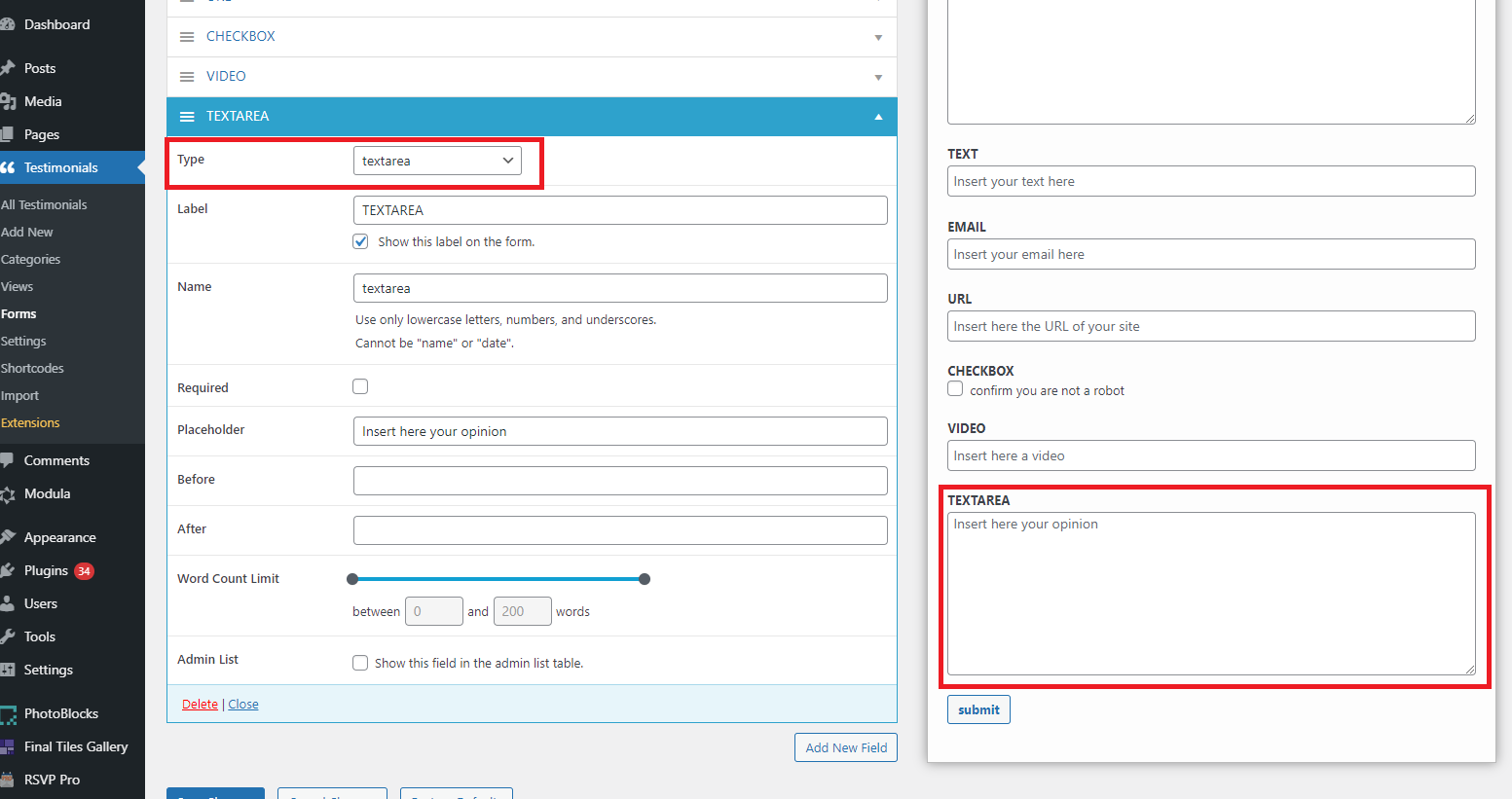 Select type
This field offers the possibility of creating a list from where users will choose the answer which suits them best. To create the list you need to scroll down to Options > Add option > insert a text at Value and also one at Label > repeat adding options until you have all possible choices in the form.