In 2 minutes or less you could be accelerating the growth of your business by leveraging user-generated content.
⭐⭐⭐⭐⭐
Kudos to the authors of this superb plugin! After trying and failing with other plugins, this one worked without hassle. Highly recommended.
Business
The tools you need to grow your business
---
$69
---
use on 5 sites
1 year of updates
1 year of priority support
Everything in Plus, and:
Multiple Collection Forms
Testimonial Category Filters
Plus
Power users who need more control
---
$49
---
use on 3 sites
1 year of updates
1 year of regular support
Everything in Basic, and:
Custom Post Types Assignment
Captcha or Honeypot Spam Control
Professionally Designed Templates
Import testimonials from Google, Facebook, Yelp, WooCommerce or Zomato
Basic
For those that are just starting out
---
$29
---
use on 1 site
1 year of updates
1 year of regular support
Basic includes: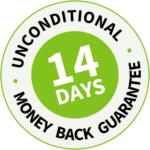 100% No-Risk Money Back Guarantee!

Tens of thousands of smart businesses use Strong Testimonials to automate testimonial collection, sharing and to grow their business by leveraging user-generated content.

But in the unlikely event that Strong Testimonials just isn't for you, let us know and we'll give you a full refund within the first 14 days of your purchase.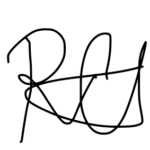 Cristian Raiber
CEO, Strong Testimonials.
All pricing in USD. You can upgrade your plan or cancel at any time. Renewals are at full price when using a discount.
Pricing Plan Comparison
You can change plans or cancel your account at any time
Extensions included with each purchase
Custom Post Types Assignment
PRO Testimonial Templates
Testimonial Category Filters
⭐⭐⭐⭐⭐
I had to collect 7 offices' reviews (Facebook + Google) and it worked great!
I'm not a tech savvy so I needed the support team's help (API + trigger the collection of the 179 reviews) and they took the time to help me.
Happy with this plugin and team!
14 day money back guarantee, love it or get a full refund.
Frequently Asked Questions
Still have questions? These are some frequently asked questions, but, if your question is not listed feel free to check our documentation or contact us.
Who is Strong Testimonials for?

Anyone with a WordPress website ranging from small to medium business owners, eCommerce stores, book writers or anyone who wants to collect and display testimonials on their own website.
What do I need to get started?

To use Strong Testimonials on your website, you need is a self-hosted

WordPress.org

installation or a website hosted on

WordPress.com

's Business Plan.
I have pre-sale questions, can you help?

Yes, of course! You are welcome to ask us any questions you may have on our contact page

here

.
Does Strong Testimonials work without WordPress?

No, not at the moment, Strong Testimonials is a WordPress plugin and so it will not work with any other platforms like Shopify, Wix, Drupal, Joomla or Squarespace – to name a few.
Do I need the ability to program/code to use Strong Testimonials?

You can easily use Strong Testimonials without writing a single line of code. If you are a developer and want to customise the way Strong Testimonials works or looks, we're definitely not stopping you or standing in your way.
Will Strong Testimonials slow down my site?

Strong Testimonials will without a doubt not slow down your website. We built Strong Testimonials for performance from the ground up and have thoroughly tested it to ensure that doesn't adversely affect your website's performance.
Can I use Strong Testimonials on client sites?

Yes, any license you purchase can be used on a client's website, if you're handling the payment. If not,

you can sign up as an affiliate

and refer your client, so you get 20% as a (recurring) commission for recommending a great product to them. 😎
Do I need to renew my license?

All license keys are valid for 1 year from the purchase date. An active license key is needed for access to updates, support, and Strong Testimonial's 3rd party testimonial importer.
Do you provide support?

We take pride in offering stellar support. So, in the unlikely event that you do run into any issues with Strong Testimonials –

let us know!

.
What is your refund policy ?
14 day money back guarantee, love it or get a full refund.
As seen on








⭐⭐⭐⭐⭐
Very nice plugin. This is exactly what I needed. Accept the testimonial from users and display on home page or anywhere in the site. It has different styles of 'Testimonial displays' as well. Very easy to use. Once you try this, you will not leave this plugin.

14 day money back guarantee, love it or get a full refund.