Customers deserve to know they're purchasing from a trustworthy company that provides excellent services and products. So, the only way they'll know they'll get it if they buy from you is if someone will vouch for you. Find out how to add to your website testimonials with the best practices presented in this article.
In this blog post, we will present you the website testimonials' best practices and the most efficient way of displaying them.
---
---
Are testimonials the same thing as reviews?
Since marketers use both terms "client testimonials" and "reviews" so frequently, it's normal to think that is the same thing. After all, testimonials as reviews give feedback from your past or existent customers about your products/ services or your business.
But here is where the similarities end.
Reviews are usually found on different directories such as Google My Business, Consumer Reports, or FinancesOnline. Testimonials, on the contrary, are feedback about the goods you are providing that your website visitors can find on your homepage, sales landing page, below products, etc.
---
Common customer testimonials and reviews on a website
The easiest way to win your readers' trust is to prove others' success through testimonial examples. There are different types of testimonials, but let's look at the most common ones.
---
Quote Testimonials
Since it's the easiest and fastest to create, this is the most common testimonial style utilized among online businesses.
You can add them to any of the pages from your website, or you can include a testimonial page design to make them stand out.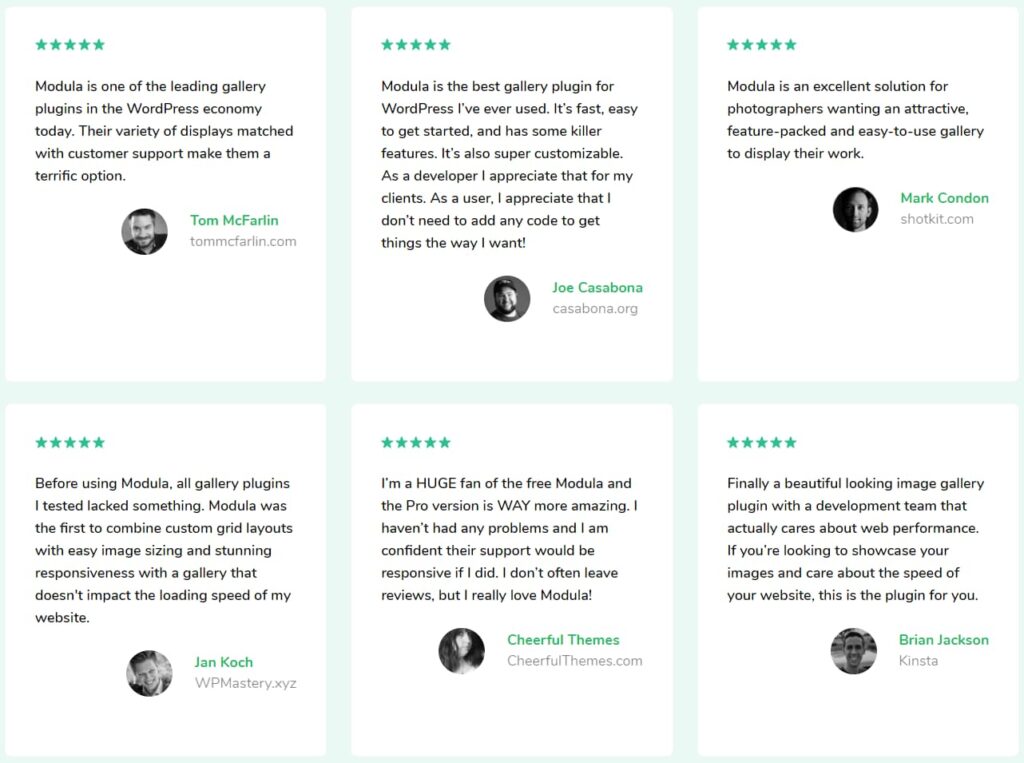 If you want to take things a step further to make it look more professional, you can create a template using Canva and then upload it to your website and landing pages.
---
Documentaries
A client sometimes asks how to achieve the success promised to receive and the amount of success your service can provide. Documentaries give an amazing perspective of how the products helped previous and present buyers to achieve their goals.
Imagine offering to your prospects the ability to see if your product/service has helped others. People would be able to see the before and after photos and the client's success. This also adds to the testimonial's authenticity.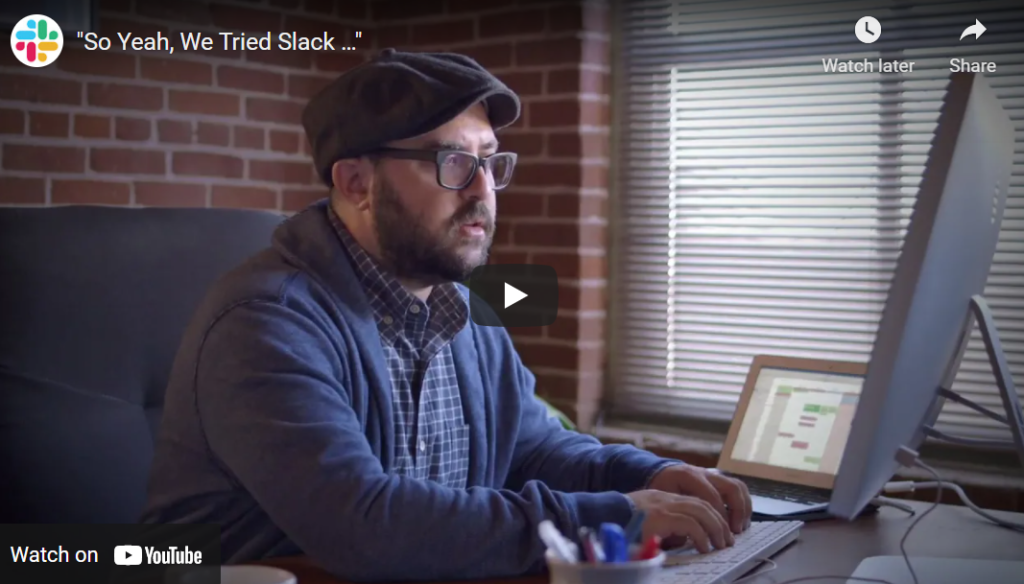 These testimonials are beneficial just by themselves. However, using this website testimonial best practices will help you take advantage of this powerful tool.
---
Influencer promotion
Influencers, especially those with a small audience, have gained businesses' trust due to their amazing results. But, even though they have a small audience, it's way more engaged than an influencer with hundreds of thousands of followers.
This is the main reason why up to 63% of clients trust the product recommendations made by these "micro-influencers."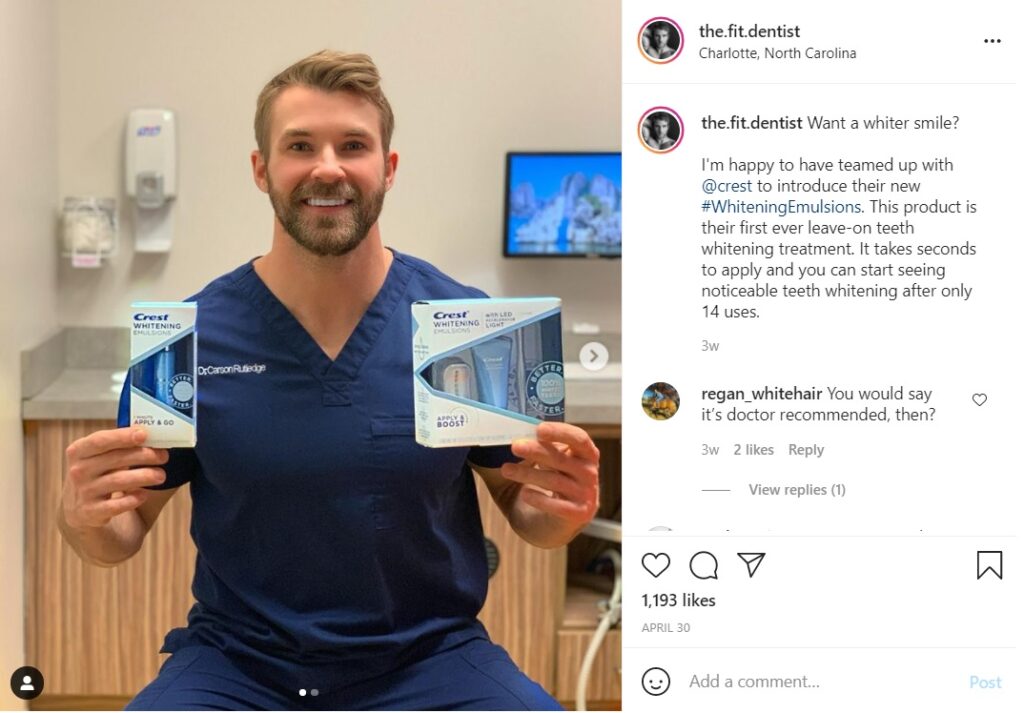 As a result, you not only get a highly credible person to recommend your stuff, but you also get to target a larger audience.
---
Video Testimonials
The best testimonial practice is to choose video testimonials. Why? Because it's difficult to fake a testimony, which is why this example is one of the most credible. Making up a testimonial and stealing someone's Facebook picture from college is simple, but how do you get someone to sit down in front of a camera and sing your praises? That makes sense.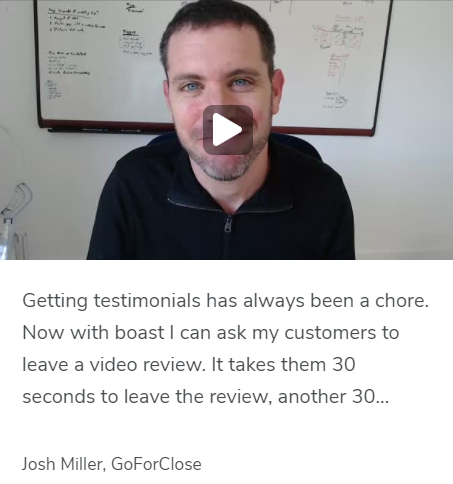 In most cases, these testimonials have their own landing page. As a result, the clients will not be disturbed by anything else and will concentrate on the film.
---
Website testimonials best practices to collect and display client feedback
Client testimonials and consumer feedback on your website and in your advertising can be a very effective way to increase product conversions and attract new customers — but only if you use them correctly. Unfortunately, not all testimonials are equal, and not all reviews are beneficial.
Here are eleven best testimonial practices to consider when collecting reviews and testimonials:
---
1. Never fake your testimonials
Use actual customer feedback and client testimonials for proper attribution at all times. Never invent false reviews or testimonials to quickly increase sales or present yourself or your company in a trustworthy light.
Testimonials and reviews are used to create legitimacy and develop trust, so posting fake reviews can damage your credibility, destroy trust, and harm your brand's image. The possibility of using false testimonials is just not worth it.
---
2. Social proof
Use the client's full name and photo when posting reviews and testimonials for the best results. Even if the testimonials are real, without full names and pictures can feel like they are fake, so showcasing actual people will help create confidence and encourage potential buyers to connect more easily with the stories and experiences being posted.
If you work in a sensitive field where your clients or customers are willing to have a testimonial but don't want their full name or picture published, add a disclaimer like this: "Our clients are happy to share their experience working with us, but due to the intimate and sensitive nature of our work, only first names are being used to secure their privacy."
---
3. Promote your customer
When asking for a testimonial, tell the customer that this is also a way for them to talk about themselves and support themselves. So, although you want them to talk about their experience interacting with you, it's also a good opportunity to know a little bit about the person who will be delivering the testimonial.
Inviting your clients to share who they are, what they do, and who they represent is a great way to start. This allows potential customers to engage with the testimonials, see themselves on the same path, and make a purchasing decision.
---
4. Edit it but don't exaggerate
There will be occasions that you get reviews and testimonials from clients that include spelling and grammar mistakes, confusing punctuation, misspelled sentences, and all manner of irrelevant context information.
It's perfectly acceptable to rewrite a testimonial to correct obvious typos, grammatical mistakes and swap an incorrect word with the correct word so that your customer feels clever and proud of their involvement. It's also appropriate to elongate a testimonial as long as the changes don't affect the essence or context of the testimonial.
The testimonials or reviews need to be written in the client's name, using their own words, writing style, and voice. When editing feedback, be careful not to overedit them.
---
5. Remain focused on the subject
It's better to keep the origins of the testimonial, and the content or story focused to the point when gathering testimonials and reviews. Displaying these on your website and in your promotional materials can assist a potential client in making a purchasing decision.
Look for feedback from consumers who used your product, program, course, or service to overcome a particular problem or task. Ideally, the feedback you display should address a particular issue that your ideal clients or consumers face, allowing prospects to see parallels between the review and themselves.
Customer testimonials and recommendations that are off-topic, overly generalized, or not aligned with your targeted audience; otherwise, your marketing campaigns aren't going to help as much as you may expect.
---
6. Make it easy for customers to leave reviews
Surprisingly, not all happy clients would go out of their way to leave you a glowing review. So, if you want your satisfied customers to leave you glowing ratings and testimonials, make it easy and appealing for them to do so. The best way to motivate them is to implement these website testimonials best practices presented in this article.
Displaying a testimonial request form on your website is the best way to do this. You could also give an email to your customers asking them to leave feedback on their recent sales.
---
7. Have a review planner who is directly responsible for the reviews
The reviews will keep pouring in once your company becomes well-known. However, managing and responding to all of the product reviews would take a considerable period of time.
Hiring someone to track consumer feedback and testimonials consistently means that you respond quickly whenever a customer reviews your goods, whether positive or negative.
A review moderator will also gather the information from the reviews, ensuring that no real problem goes unnoticed. They will also choose the best consumer testimonial to display on the website to bring more visitors.
---
8. Make sure your testimonials are visible
Until making a purchase, 86% of shoppers read up to six product reviews. Making these comments available is the first step in ensuring that reviewers can consider purchasing the product.
Clearly indicate where your customers can find the reviews on your website. The testimonials should be placed directly under the product's description.
---
9. Ensure your testimonial page design is optimized for mobile
Tablets and smartphones have become common platforms for online research. Today, more people worldwide use mobile devices than desktop computers to access the Internet (58 percent of site visits in 2018 came from mobile devices).
There's no denying that a large number of potential clients can access the website from their mobile devices. As a result, it's important to make sure your testimonial page design and other important product pages on your website are mobile-friendly.
Make the content on the website easy to read and ingest on mobile devices by using visuals and other fascinating graphics.
---
10. Choose carefully the testimonials you'll display
Whatever business you're in, this honest and sincere consumer feedback and testimonials have a few things in common.
To begin with, genuine consumer feedback show all sides of your product or service.
As I previously said, no product is perfect. Likewise, there is no such thing as a perfect company. There will always be flaws and aspects that you can change.
Second, the consumers' use of vocabulary lends objectivity to their feedback. That isn't to suggest they won't express their feelings. However, they do so in such a manner that it does not seem to be overly biased.
Automation and linking to reviews on other platforms are two tools that can help you feature quality reviews more quickly. Customers who visit the site will only see the latest and most recent reviews, thanks to these tools.
---
11. Never stop being a professional
This is one of the website testimonials' best practices. Making sure you respond to customer's feedback in a professional and friendly way is just as important as reacting to clients promptly. It can be difficult to show respect to rude, obnoxious, and dismissive customers. You are only a human, after all. When you react negatively to their reviews, you're essentially defending the negative feedback you've received. But, if you maintain a polite and professional approach during the interaction will make the customer relax and become more reasonable.
Begin by welcoming their comments and assuring them that you understand how frustrated they are. Then, stick to the truth when explaining the problem and then provide options. You're taking command of the conversation by doing so. This will show the other clients that you're doing the hardest to fix the problem. Finally, offer to talk with the customer on the phone or via email at the end of your answer. Adding more ways of contact helps you in accomplishing two goals:
First, it prevents things from getting worse by having all of the other clients, both recent and old, see your chat. Second, providing a more straightforward way for your client to contact you to discuss their complaint would be appreciated.
In such situations, this would satisfy the client, and they would be more willing to work with you to find a solution to their problem.
---
Strong Testimonials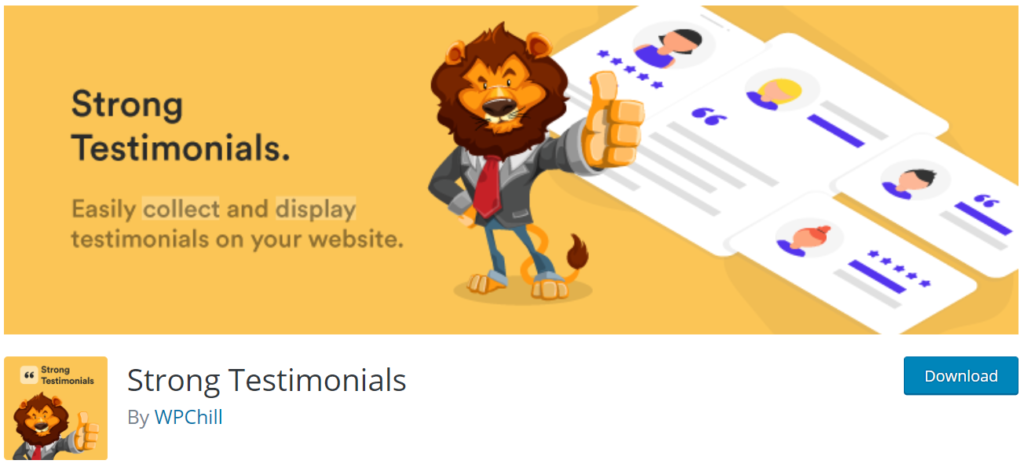 This plugin is the perfect blend of accessibility and features; it's SEO-friendly and ready to go. With its incredible customization features, you can design your testimonials to suit your specific requirements. In addition, you'll take the SEO testimonials game to a whole new level by inserting profile pictures and connecting the customer's social media profile.
There is a free version of the plugin if you want to give it a shot, but I suggest purchasing the paid version if you want to use all of its features. The most basic plan costs $49 a year for one site, and the most expensive plan costs $149 per year for unlimited sites.
The best thing about this plugin is that it's easy to use while still being a super powerful plugin. In addition, this testimonial builder is extremely customizable and includes several useful extensions, such as:
Shortcodes and widgets functionalities;
Useful extensions to collect and display testimonials from external sources;
Many layouts (masonry, grid, columns) and templates available (widget, small, bold, modern, minimalist, card, and others);
Custom fields (text, email, URL, video URL, video upload).
---
Conclusion
It is essential to choose your website testimonials with these best practices for a better-looking website and building trustworthiness. Testimonials and reviews are used to create legitimacy and develop trust, so posting fake reviews can damage your credibility, destroy trust, and harm your brand's image. The chance of using false testimonials is just not worth it.