Do you want to start a small business? There are currently 31+ million small businesses in the United States alone. Being a small business owner has an understandable appeal. It opens up a lot of attractive opportunities:
you can quit the 9 to 5 corporate job
work from home
make more money
be your own boss
But the truth is it takes a lot of work to hide behind all that glory. Especially in the beginning, when you are just getting started.
Research shows that only two-thirds of businesses with employees survive 2 years, and only half of those survive the 5 year mark. That is why it's important you take the startup process seriously.
After all, the last thing you want to do on your journey to become a business owner is focus on the small, unimportant details and set yourself up for failure.
Luckily, we're here to outline the 10 steps every entrepreneur should follow when they want to become a small business owner.
---
1. Conduct Research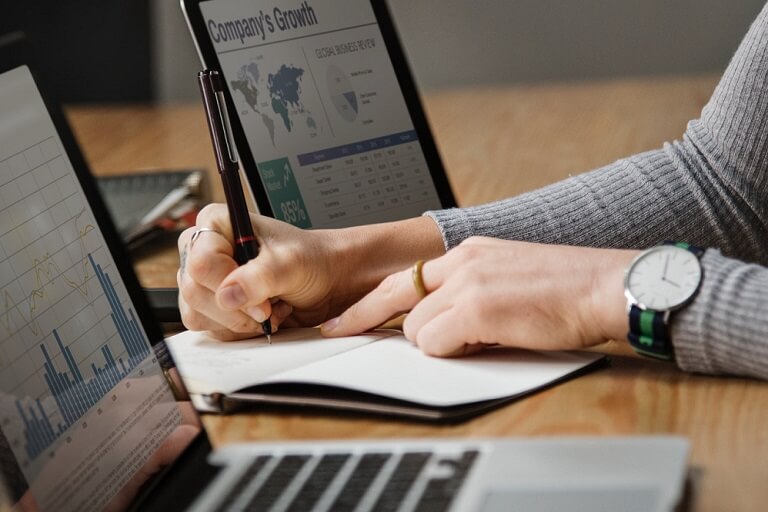 Before you jump in and start a small business, it's important you perform research to make sure your ideas are viable. After all, you don't want to invest a lot of time and money into something that won't turn a profit.
When it comes to pre-startup research, you should focus on two types:
Market Research: this will help you find customers for your business. It will also help you develop the different buyer personas that will be your target audience.
Competitive Research: this will help you glean insight from the competition, determine their strengths and weaknesses, and help you create a stand out business.
When you combine market and competitive research, you'll gain a powerful edge in your industry.
To help you out, here are some questions you should ask yourself as your conduct your research:
Is there a need for what you want to offer?
Who will your target audience be and how will you reach them?
What is your competition like and what do they already offer their customers?
How much do people currently pay for products and/or services similar to the ones you want to offer?
How will your small business fit into the market?
Remember, the goal of your small business should be to solve people's problems, fulfill a need, or offer something the market is missing. You don't want to insert yourself into an oversaturated market and compete against well-established companies. But you also need to make sure that the market you're entering is sustainable.
Luckily, researching your ideas before you get started will ensure all of this.
---
2. Write a Business Plan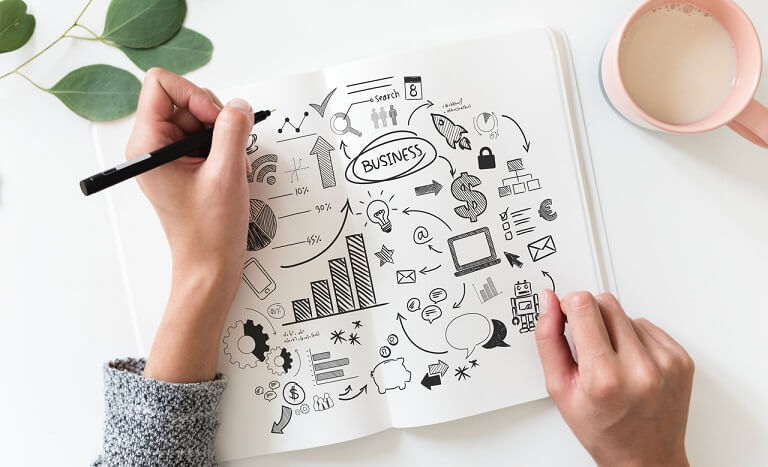 A business plan serves as the foundation of your business. It guides you through all the stages of starting your business and is best written after you've conducted all your research.
There are two types of business plan formats: traditional or lean startup.
---
1. Traditional Business Plan
This format is the most common one and uses a standard structure consisting of:
Executive summary
Company description
Market analysis
Organization and management
Service or product line
Marketing and sales
Funding requests
Financial projections
Appendix
This type of business plan has a lot of detail and can be many pages long. It requires a lot of hard work upfront and can come in handy if you're looking to investors or loans for funding.
---
2. Lean Startup Business Plan
This format is less common than the traditional business plan, but is great for small companies that want to get up and running right away. Its structure consists of:
Key partnerships
Activities for gaining an edge on the competition
Resources used to create value for your customers
Value proposition(s)
How customers will interact with your brand
Customer segments
Channels that you'll use to promote your brand
Cost structure
Revenue streams
As you can see, the lean startup business plan is more casual and idea-filled. It is usually only one page long, which is just enough information to summarize key points.
In the end, there is no right or wrong solution for creating a business plan. What is important is that you know the steps you need to take to get started and succeed.
---
3. Figure Out Your Finances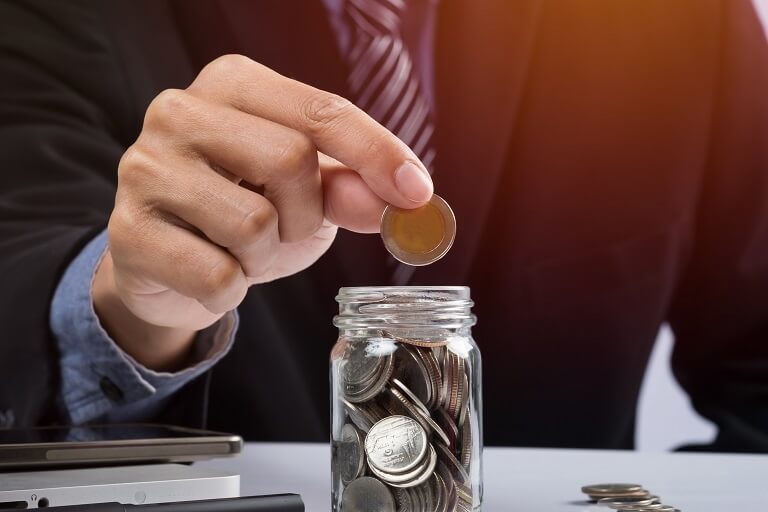 You don't have to have a lot of money to start a small business. That said, you'll need some sort of initial investment to get started, no matter how lean your startup is.
Your business plan is the first place to look when it comes to figuring out your finances. After all, you should have outlined your revenue streams in the business plan.
There is no one-size-fits-all solution when it comes to funding your small business. Here are the most common ways business owners find the money to launch their companies:
Self-Funding: also known as 'bootstrapping,' this is when you fund your small business using your own money. This might mean you convince friends and family to donate, tap into your savings account, or dip into your retirement money. You maintain full control over you business when you fund it yourself.
Investors: investors fund businesses in the form of venture capital investments. In other words, they give you money for your business in exchange for an ownership share and an active role in the company. Investors tend to help high-growth companies because they have the highest chance of succeeding. And since they take on most of the risk fronting the money for your business, its important investors take care when choosing who to help. Remember, investors invest capital in return for equity; this is not a loan.
Loans: if you don't want to relinquish some control of your business to investors, but still don't have the money to get started, you might take out a small business loan to help. In order to gain approval, you'll have to convince the lender that your business is going to succeed. Lenders know the risk they take on with new business owners and that when businesses fail, they run the risk of losing their money. That's why it's important you bring to your lender your business plan, expense sheet, and financial projections for the next 5 years while applying for a small business loan.
Crowdfunding: if the idea of paying back a loan doesn't sit well with you, you can always crowdfund. Crowdfunding is when a large number of people raise funds for your small business. They don't receive an ownership share and don't expect their money to be returned (even if your small business fails). Crowdfunders do, however, expect a gift in exchange for their contribution.
---
4. Choose a Business Structure
Once your know you have the money to get your small business off the ground, it's time to choose a business structure. This can be confusing at first, especially if you don't know how big your company will grow.
That said, you can always choose one structure and reevaluate in the future to make changes if needed.
Here are the most common types of business structures:
Sole Proprietorship: this is a business involving just you. You have complete control over your business, and your business assets and liabilities are not separated from your personal assets and liabilities. Because of this, you are legally and financially responsible for all debts and obligations. This is perfect for those who want to test the waters before creating a formal business.
Partnership: this is a simple structure for two or more people who own a business together. One partner has unlimited liability (and must pay self-employed taxes), while the others have limited liability (and limited control). If you want all business owners to have limited liability, you can also form a limited liability partnership. This means that each partner will not be held responsible for the actions of the other partners.
Corporation: a C-corp is a legal entity that is separate from its owners. You can make a profit, be taxed on that profit, and be held legally liable. This business structure offers the most protection from personal liabilities. They require high-level accounting, record keeping, and operational processes.
Limited Liability Company: Also known as an LLC, a limited liability company is for those that want both a partnership and corporate structure. LLCs protect you from most personal liabilities, which means your house, vehicle, and saving accounts are protected should your business face a lawsuit or bankruptcy. Though you avoid corporation taxes, you do have to pay self-employed taxes. And if one member of the LLC leaves the partnership, you must dissolve it and re-form it with new members.
Nonprofit: these businesses are organized to do charity, education, religious, literary, or scientific work for the community. Because of this, they have an opportunity to file for non-exempt status, meaning they will not have to pay state or federal taxes with any profit they make.
---
5. Register a Business Name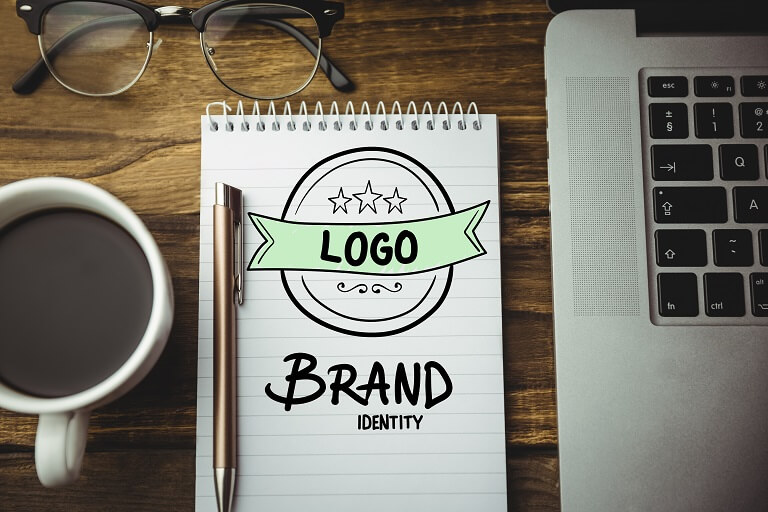 The name you choose for your small business will play a significant role in all things related to your brand – so pick wisely.
Once you do choose a business name, protect it so no one else can use it. The way you do this is by registering your business name. There are many ways to legally register your business name, all of them independent of one another.
Let's take a look.
---
a) Entity
An entity protects your small business name at a state level. And, depending on the type of business you have, you may required by state law to register an entity name.
Here are some things to remember:
You entity name is how the state you live in identifies your business
Each state has rules and regulations about what you can use for an entity name and how to properly use suffixes
You cannot register an entity name that is already being used by someone else
The entity name must somehow relate to the kind of business you're running
---
b) Trademark
A trademark protects the name of your business, as well as the names of your products and services you offer, at a federal level. It prevents others in the same industry (in the United States) from using your trademark name(s).
It's important you check the official trademark database (found here) before trying to trademark a business, product, or service name. That's because trademark infringement lawsuits are very time-consuming and very expensive if you're in the wrong.
---
c) Doing Business As (DBA)
Though a DBA doesn't offer any legal protection, it is often required by states that you register one anyways. A DBA is also called a trade name, fictitious name, or assumed name.
Here's what registering a DBA gets you:
An easy way to conduct business under an identity different than your personal name or formal business entity
A way to open up a business bank account
More leeway when it comes to the type of business you're operating
Just remember, even though multiple businesses in your state can go by the same DBA, you cannot infringe on any DBAs that are also trademarked.
---
d) Domain Name
They say that every business needs a website. And it just happens that registering a domain name is the best way to make sure your business has a website with a name that is the same (or at least very similar) to the small business you're running.
Building an online presence is one of the best ways to reach a broader audience, secure more sales, and build longer lasting relationships with customers.
It also gives you the perfect opportunity to share positive reviews of existing customers as a form of social proof so you can generate more sales. In fact, 84% of people trust online reviews as much as friends and family.
So, taking advantage of that concept using a testimonial plugin such as Strong Testimonials, and sharing what happy customers have to say about your brand, is not a bad idea.
Once you register a domain name, no one else can use it as long as you continue to own it. And of you need help deciding whether to use a free website or a self-hosted one, check out this helpful comparison of WordPress.com vs WordPress.org.
This way you'll know the domain name you register for your small business is being used in the most effective and professional way.
---
6. Get Your Licenses and Permits
As you're figuring out a business name, protect it in a variety of ways, and get your website up and running, you also need to file out the right paperwork.
Most small businesses need licenses and permits from both state and federal agencies to conduct business. However, the type you need, the requirements you need to follow, and the fees you pay, will vary according to the type of small business you're starting.
For example, here are some of the business activities that require federal licenses and permits:
Manufacturing, wholesaling, importing, or selling alcoholic beverages
Broadcasting information via radio, television, wire, satellite, or cable
Importing or transporting animals, animal products, or plants across state lines
Facilitating the shipment of cargo by sea
When it comes to state licenses and permits, a lot of what you'll have to apply for will depend on your business' location.
That said, anyone running auction, construction, restaurants, retail, plumbing, and cleaning businesses (to name a few), will likely need a variety of licenses and permits to legally conduct business.
---
7. Choose a Location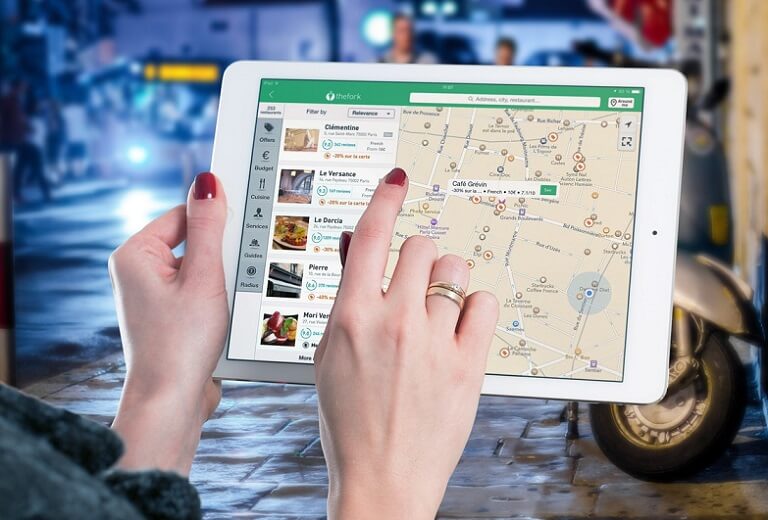 While you're working on your licenses and permits, you should also have a location in mind for where you'll conduct business.
For some that may be as simple as setting up a home office. For others that may mean finding a retail building to lease or a shared/private office space.
No matter where you decide to operate your small business from, here are the most important factors to keep in mind:
Things like minimum wage laws, property values, rental rates, business insurance rates, utilities, and the types of licenses and permits you'll need will affect your ability to fund your small startup
Retail spaces will need to conform to local zoning requirements depending on the type of business you'll be operating
Income tax, sales tax, property taxes, and corporate taxes will vary significantly from place to place
Some state and local governments offer special tax incentives to those operating small businesses (e.g., job creation, energy efficiency, urban redevelopment, and technology)
While you're working out where you'll be running your business, don't forget to take into account things like equipment, too. It's often small details like this that ruin a small business owner's budget and put them in the red before they even open up shop.
---
8. Pick an Accounting System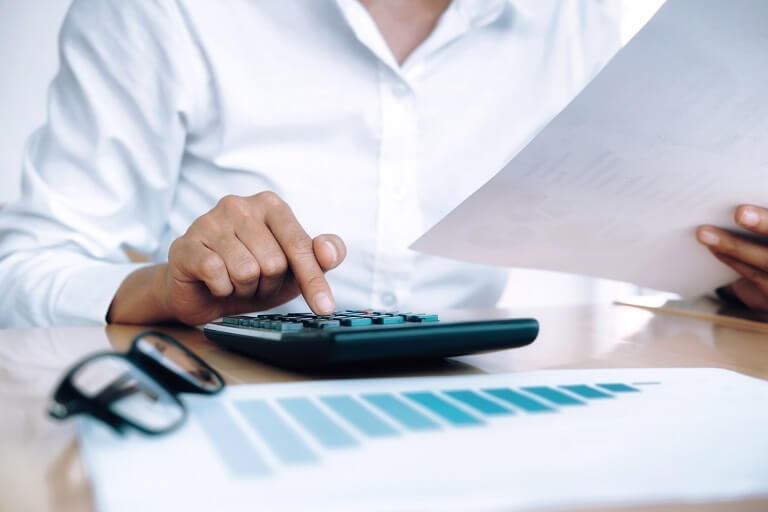 If you want to beat the odds and stay in business past the 5 year mark, it's crucial you get your accounting processes in place from the beginning.
When you're ready to start accepting money from customers in exchange for your goods or services, it's time to open up a small business bank account.
The benefits of opening up a business bank account include:
Limited personal liability protection by keeping your business funds separate from your personal funds
Customers will be able to pay for goods and services via credit cards and make checks out directly to your business (and not you personally)
You'll be able to assure customers that their financial information is secure
You can authorize employees to handle the daily operations related to accounting, without them interfering with your personal accounts
You can open up a line of credit for your business, which comes in handy when you're short on cash or want to make a big change and need some money
In order to open up a business banking account, you'll need a business license, ownership agreements, business structure documents, and an Employer Identification Number (EIN) or social security number (if you're a sole proprietor).
In addition to opening up a business banking account, you should look into getting an accounting system to stay organized. This way you can set your product and service prices, conduct business with others (including customers, suppliers, and manufacturers), and file your taxes.
---
9. Put Together a Team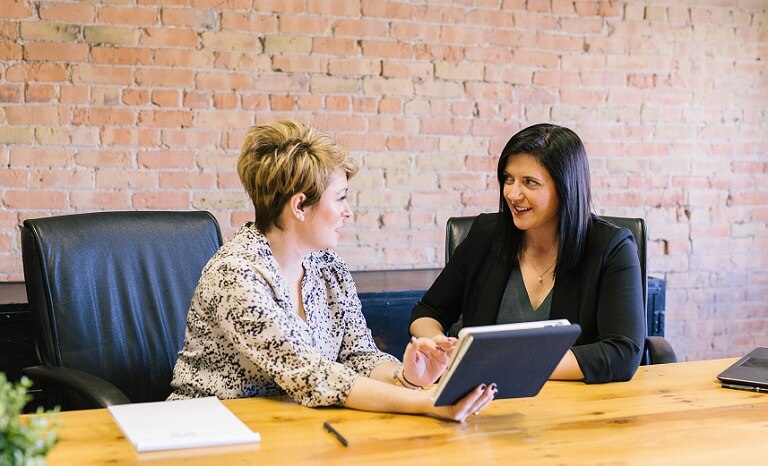 If your small business requires employees, it's best to start putting together a team sooner than later. That way, when it comes time for the grand opening, everyone is ready to go.
To start, you should outline every position you need to fill, complete with responsibilities, required skillsets, and potential salary options. From there, you need to create a payroll system so that everyone gets paid on time.
According to the Small Business Association, these are the most important steps all small business owners with employees should follow when setting up payroll:
Get an Employer Identification Number (EIN)
Figure out whether you need state or local tax IDs
Determine whether you'll hire independent contractors or employees
Have all new employees complete a W-4 form
Schedule pay periods
Create a compensation plan for holidays, vacation, and leave
Hire an in-house admin or external service for administering payroll
Decide who will manage your payroll system
Create a bookkeeping process so you can keep all documents secure and on file
Report payroll taxes quarterly and annually to avoid penalties
In addition to these, also be aware of required employee benefits before taking on too many team members from the start.
For example, you're going to have to pay social security taxes, as well as have Workers' Compensation, disability insurance (in in California, Hawaii, New Jersey, New York, Rhode Island and Puerto Rico), leave benefits, and unemployment insurance.
If you're not careful, the cost of having employees during the launch of your small business may doom your ability to generate enough profit to stay in business.
---
10. Create a Marketing Plan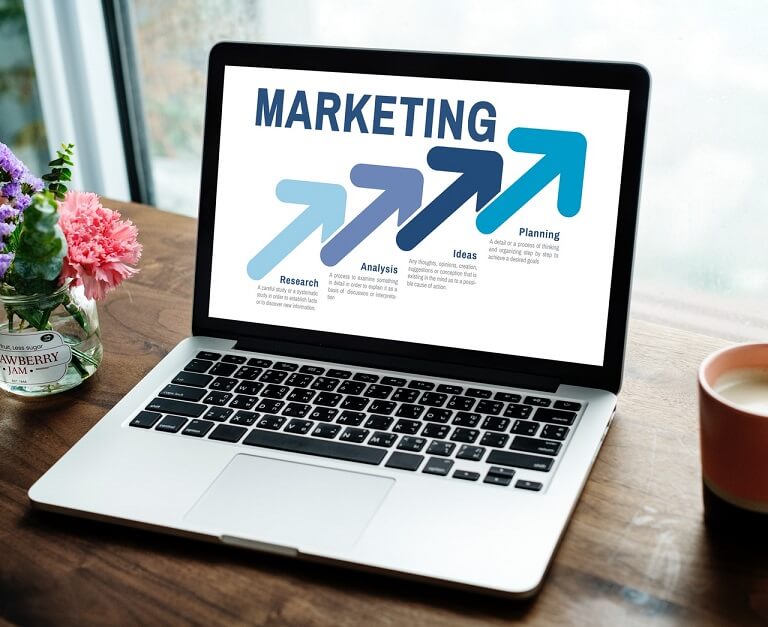 Lastly, as you start your small business, you'll have to put some thought into how you'll promote the fact that you are open for business.
You can't start a small business and then expect people to come running with money in hand ready to buy what you're selling. This is especially true if you're in an industry that has well-established competition that's vying for your same target audience.
For small businesses that are on a shoestring budget, here are several ways to market your brand without breaking the bank:
Build a social media presence and start interacting with potential customers, posting about your brand, and showing off your best products using imagery
Start a blog and publish valuable content to drive traffic to your website and convert site visitors into paying customers
Run a contest or a giveaway to get the word out about your brand and incentivize others to tell their friends and family
Partner with other business owners and promote each other
Claim your Google My Business listing so locals can find your business in relevant search results
Run simple Google Ads to drive organic traffic to your business website
Implement a sale or offer coupons and deals to first time customers
Build an email list so you can launch email campaigns and get people to your physical business or online shop
As you can see, there are plenty of affordable ways to promote your newly launched small business, no matter what your trying to sell.
---
Conclusion
And there you have it! Your comprehensive guide on how to start a small business in 10 simple steps.
You have to put a lot of hard work into starting a new business, no matter the industry. And without a lot of patience, knowledge, and experience, it may be one of the toughest things you ever do.
That said, if you follow these 10 steps to start a small business, it will also be one of the most rewarding things you ever do. And that feeling you'll have after you've achieved what you worked so hard for is priceless.
So, what are you waiting for? Turn your dreams into reality and start a small business sooner than later. And make sure to check back with us and tell us all about it. We'd love to hear all about it in the comments below!