Ever wondered how to write a compelling about us page and what exactly is the purpose of it? Regardless of your business, the About Us page is one of the first accompanying pages you'll likely develop while establishing a website. They may be referred to as "About," "Story," or "Mission." These sites all have the same goal in mind: to act as a go-to page for a brand to communicate, "This is us."
---
---
What is an About Us page?
Every business notes to have core principles and distinguishing features that set them apart from the competition. However, no other company on the planet has the same narrative as you have or the same purpose for being in business, to begin with.
It's not only about you or your business on an about us section of the website. It's about why a client should care about your brand on an interpersonal level. It's about why you're the most qualified individual to handle your customer's challenge.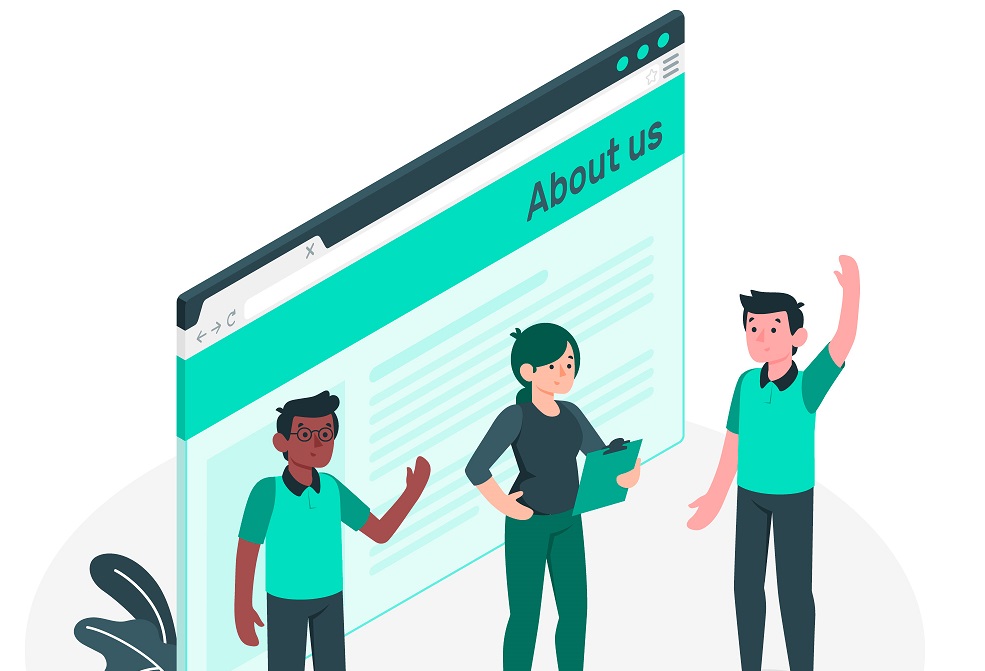 That's the magic in the realm of eCommerce: establishing trust and offering a solution that answers a customer's problem.
An About Us page provides internet buyers with information about your company and the individuals who work for it. This can include things such as:
How did you start your business?
What distinguishes you and your company?
What are the core principles and beliefs of your company?
Why should customers pick you?
Telling a narrative on your About Us page is a beautiful approach to gain a potential customer's confidence. How so? Because your clients are more emotionally involved in your organization after reading it. You'll start to establish that connection if they can relate to the same ideals, struggles, or achievements that you have.
But how to write a compelling about us page if you don't know the basics? The basic elements for an About Us page are:
short introduction
the brand's vision
goal and core values
company location
presentation of the team
image/video gallery (If your website is on wordpress you can use the Modula plugin to create visual galleries)
testimonials (If your website is on wordpress you can use the Strong Testimonials plugin to showcase testimonials)
social media or calls to action
other relevant elements
---
About Us page copywriting formula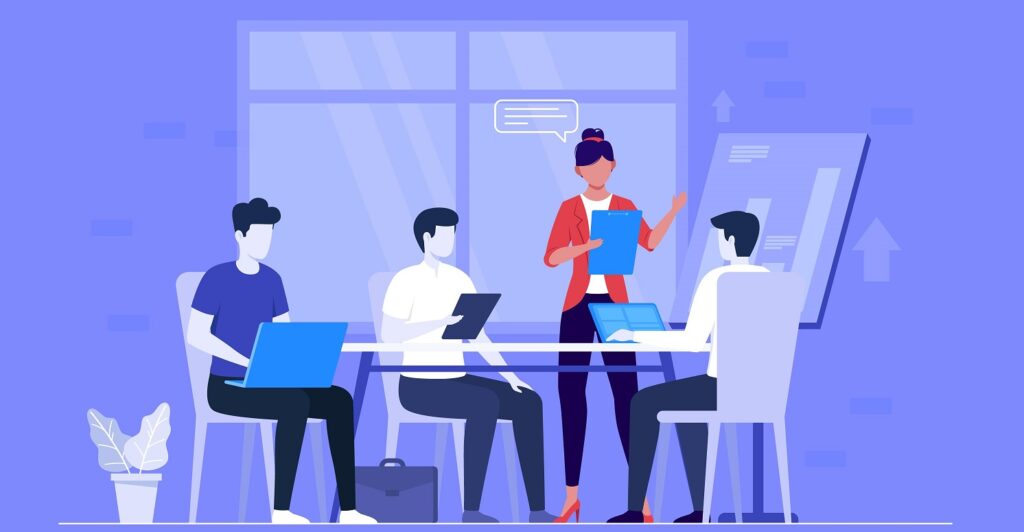 Using the criteria below, you can create a story for your about us page content:
To begin, set the scene. Establish the status for you, your target client, or your business by introducing the characters or setting.
Give an overview of the issue. Describe the problem that prompted you (the protagonist) to take action.
Rise to the occasion. Describe how you set out to solve the problem (i.e., establish your firm) and the challenges you encountered along the road.
Come up with a solution. Share specifics on how your company is pursuing its mission and the accomplishments it has made.
Consider what comes next. Draw a vision of your company's future or describe its mission and ambitions.
---
How to write an About Us page
Your About Us page might include anything you choose to be the most significant aspect of your company. If you're not sure where to begin, here are a few ideas that would make great additions to any About Us page.
But keep in mind that this is by no means a set-in-stone rule. Not even a rule for how long should an about us page be. Depending on the characteristics of your business, there may be other elements that you'd like to incorporate to strengthen your brand's position in the marketplace. The factors listed below are just a few that can assist you in doing so.
1. Rather of relying on hype, use facts
You don't want to repeat the same things on your About Us page that you say on your Home page, and an extended, comprehensive, historical overview will tire the audience. You also don't want to come out as boastful. The best solution, like with most things, is to find a happy medium.
Your About Us page is similar to a résumé in that it is where you may brag about yourself. Prevent using hype to avoid boasting or looking overbearing. Instead, give the facts and numbers. You should avoid superlatives.
2. Take into account your target audience
How to write a compelling about us page without knowing your target audience? Consider who is most likely to read your About Us page when you compose it. Consider your potential customers. What are their desires and requirements, as well as their objections and triggers?
Are you conversing with a new mother who has a child?
Is your visitor a techie with advanced computer abilities or a non-techie with a basic grasp of technology?
Is he an adult or a youngster of school age?
You can see how crafting copy for each of these groups would demand a different tactic.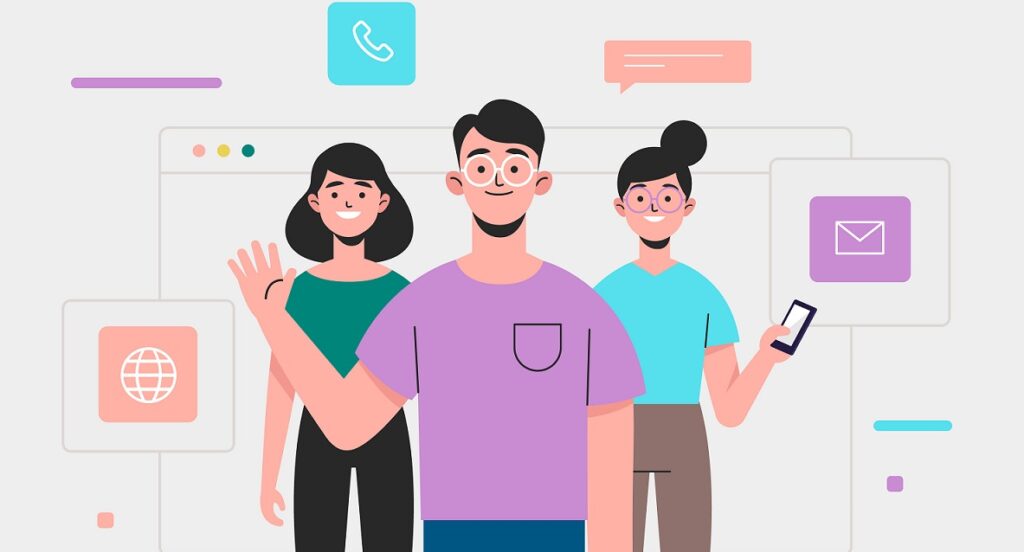 3. Show the identities of your brand
Faces are naturally attractive to the human eye. We bet you looked at the faces of the folks in a group photograph and didn't even notice the more minor details around it.
You may influence where your reader glances by including the faces of your founders or the whole staff. If you're the only owner, though, a basic profile photo of yourself should do to give the organization a physical face.
4. Tell your company's story
How to write a compelling about us page if your brand is generic? As previously said, your brand narrative is what distinguishes you. There isn't another tale just like yours. Thus you must highlight it. You may utilize timeline narrative as an eCommerce business owner as well. The following are examples of significant events in your brand's history:
When you first came up with the concept for your brand
The first point where you initially sold a product
When you made your first 100 sales, you were ecstatic
When you recruited your first employee
Don't be frightened of who you are or where you came from. Celebrate the fact that your headquarters used to be your CEO's backyard eight years ago. The more people can relate to you, the more trust they will have in your brand. We've gotten so accustomed to marketing that it takes a human touch to set a firm distinct.
You are not required to tell everyone everything. People don't want to read a year-by-year description of everything that has happened during that period if you've been in business for three decades. As a result, filter information appropriately, mentioning just those essential components of human interest, but keep stories about new windows or paper suppliers to yourself.
5. Keep it short
It's also one of the most effective methods to bring your concept to life. So be open and honest about your brand and the ideas that drive it. No matter how enticing it may seem, don't write a narrative longer than 2000 words – it's pretty improbable that a client would read it all. Instead, keep it brief, relevant, and to the point.
6. A video or gallery of photos
Vary up the material on your About Us page if you can to provide diversity and break up the text in your page layout.
At the absolute least, you may include high-quality behind-the-scenes photographs that let visitors peek beyond the curtain and into your company. Alternatively, if you've spent money on content marketing assets like films or case studies, your About Us page is an excellent place to put them.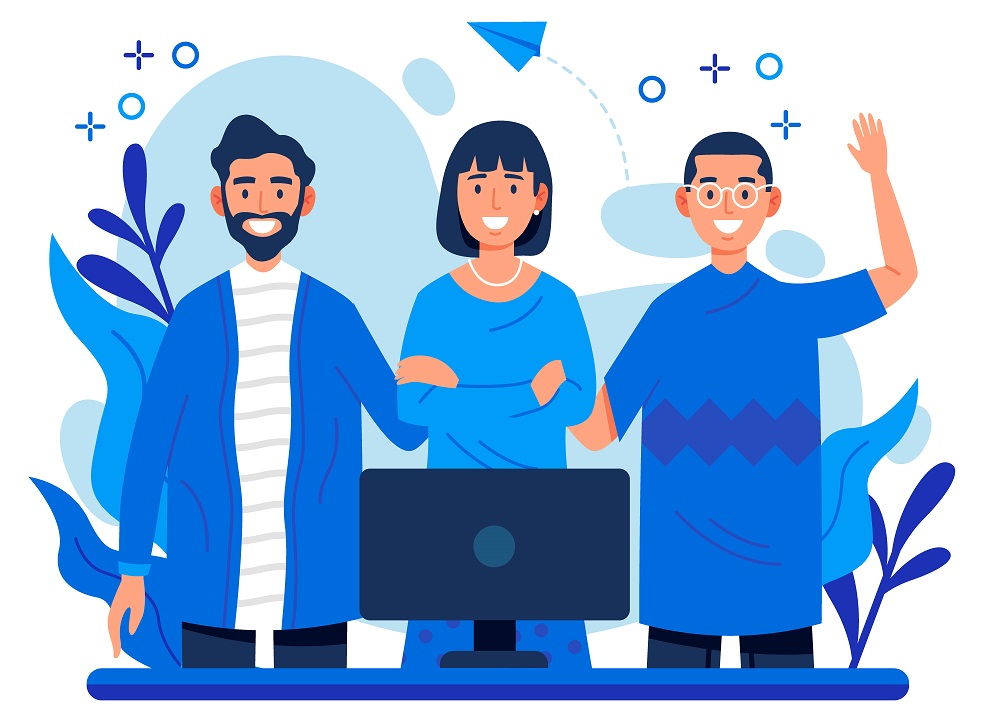 7. Social media links and calls to action
You can direct visitors to other websites or online presences via your About Us page, whether it's a new article or a social media profile.
Make sure to include any relevant CTA links in your content, and consider how you can help the visitor continue their journey by prompting them to:
Keep an eye on your social media profiles
Subscribe to your email list
Check out your merchandise
Fill out an application for a position at your firm
Looking through your blog
---
How not to write an About us page
You now have a good idea of what should be on an About Us page, but is there anything you should leave out? Yes, of course!
Hype
Save the glitz and glam for social media. The goal of your About Us page is to establish a relationship with your consumers. You don't do it by describing how you met Elon Musk's college neighbor or how your technology would revolutionize an industry.
Sales pitch
You don't use your About Us page to market for the same reason you don't excite your business. While the folks who are viewing this page may be interested in your goods, they are also interested in you at this time. Instead of focusing on your items, keep your attention on your brand as a whole. Make it distinctive and significant.
---
About Us Page examples
How to write a compelling about us page without studying the competitors? To better understand what makes an About Us page great, a good idea would be to study other companies. The pages are public, so why not take about us page inspirations?
Tumblr
Tumblr does an excellent job of keeping its About Us page consistent with its brand. It's straightforward, appealing, and provides all of the information you want! It's also relatively easy to navigate.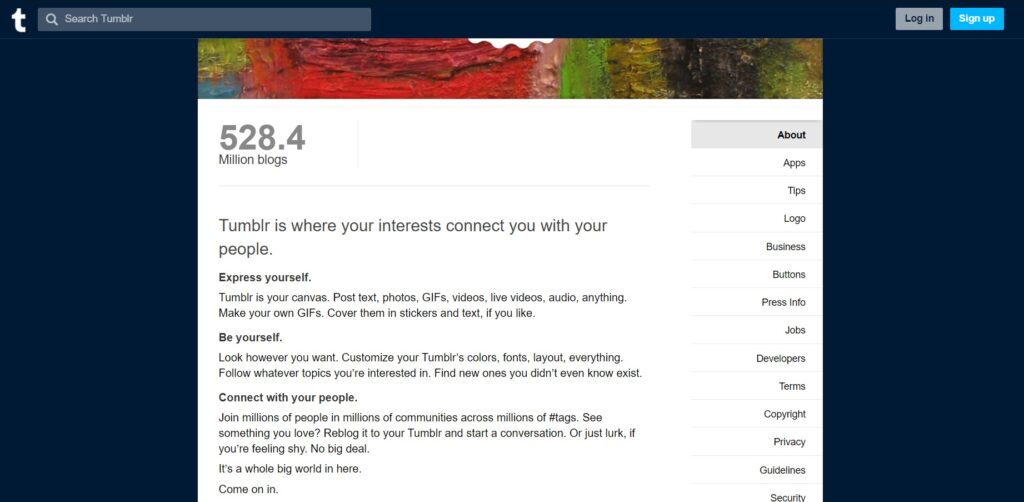 Dropbox
Throughout its website, Dropbox uses primary, easy-to-understand language to explain its offering. It accomplishes this so well that it wouldn't matter if it didn't have an "About Us" page. It does, however, make use of the chance to comfort consumers by providing visual statistics as well as the face of the higher ups.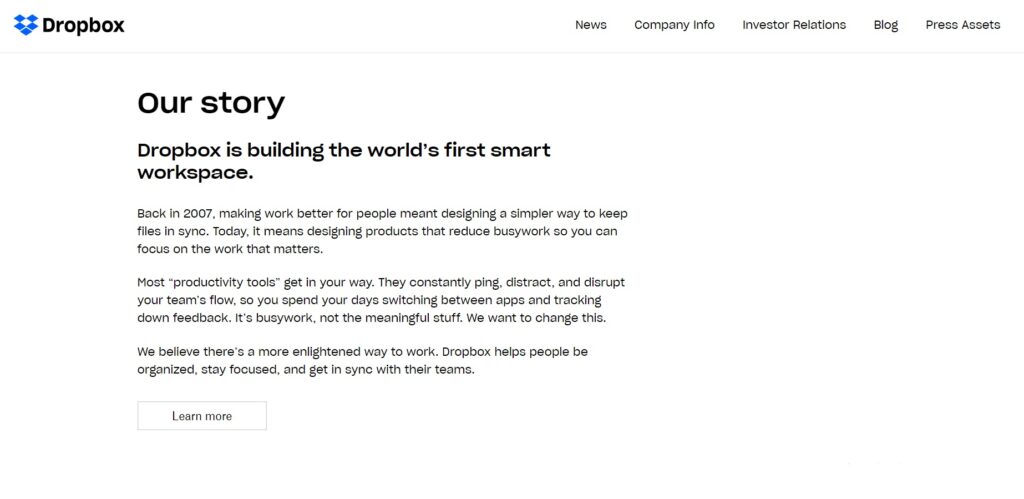 Airbnb
Another company that uses data to generate a visual picture of its performance is Airbnb. It's difficult for prospective customers who are unsure about staying in or hosting an Airbnb to ignore the two million+ individuals who already do.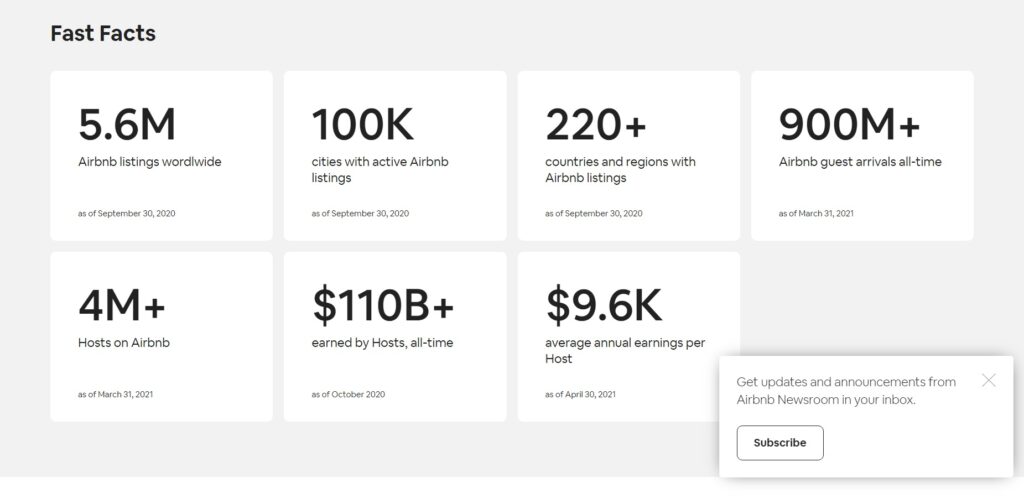 Home Depot
A network of hardware stores, The Home Depot example is simple, yet it incorporates strong imagery and the brand's voice and tone to avoid becoming generic. Instead of a generic "About Home Depot" title, for example, it uses language that appeals to their brand (it's built of "right materials," which is a suitable reference for a hardware shop).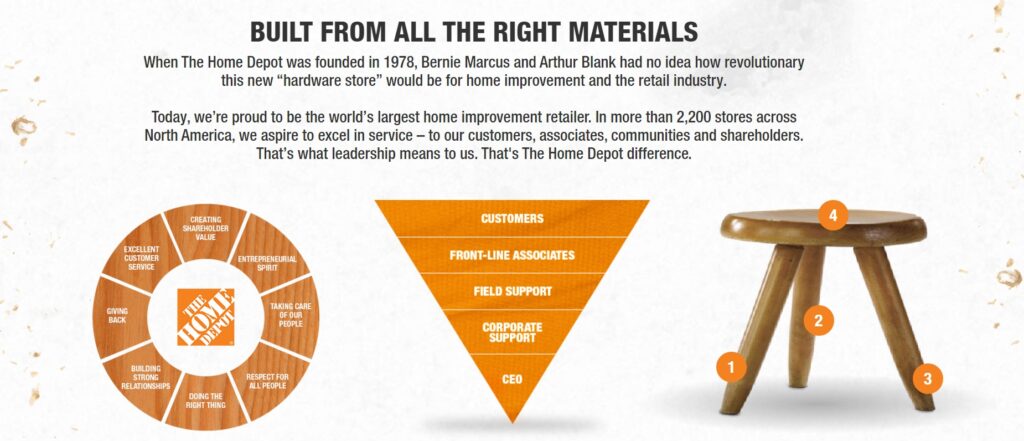 ---
Conclusion
So how to write a compelling about us page? When you first start, it may appear that there isn't much to say on your About Us page. However, if you have a point of view and understand why you're doing what you're doing in the service of your consumers, you've got a good start. As your company grows, you may elaborate on the milestones you've achieved, enhancing your About Us page over time. Perhaps it's time to give it another shot and learn to treat your About Us page like the important online asset it is.