How to use client testimonials in B2B sales and why you should focus on them? Nothing beats a client testimonial regarding the value of your products or services when it comes to marketing.
That's why so many marketing experts, particularly those selling B2B professional services, incorporate customer testimonials into their advertising, promotional events, flyers, and websites.
---
---
Why customer testimonials work?
You may wonder: are b2b testimonials effective?
Customer testimonials are successful because they function as a form of social proof, a phenomenon in which individuals look to others' actions to influence their own.
Companies prepare to spend so much on endorsements because social proof is such a strong weapon. One company in Los Angeles had over 500,000 visitors in its first 24 hours because of Jessica Simpson's support.
Endorsements succeed because they employ a celebrity's favorable image to instill customer trust.
A massive line outside a restaurant is another example of social evidence. It naturally piques interest and provides the sense that the location is well-known.
Your B2B customer testimonials should elicit emotional responses from your customers as well as rationality. That may seem surprising, given the widespread belief that humans make purchases exclusively based on reasoning. That, however, is not entirely the case.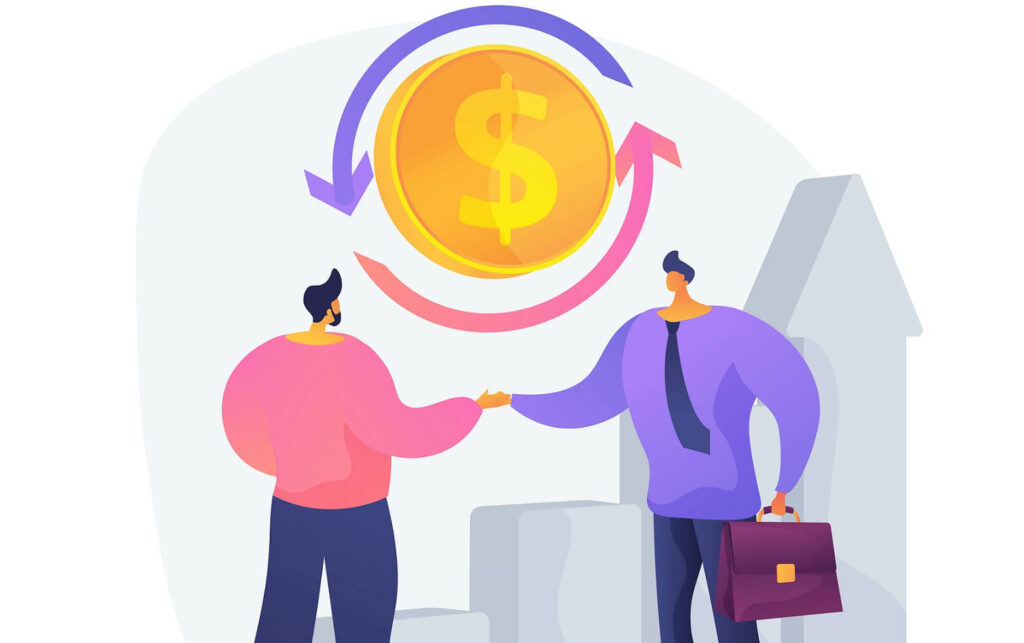 A survey of over 3000 B2B decision-makers conducted in 2013 showed that 62 percent depend on gut feelings rather than logic or statistics when making purchasing decisions.
While product data, performance, and compatibility are all quantitative variables in B2B transactions, the reasons for our decisions are considerably harder to specify.
The stats about B2B testimonials don't lie. After reading a credible testimonial, 92 percent of B2B buyers are more inclined to make a purchase.
Your prospects must have faith in the individuals with whom they're doing business at every level of the purchase process. That includes you. That's the power of testimonials in b2b.
And testimonials are the most effective approach to illustrate your company's reliability and instill trust in your prospects.
---
How to ask for B2B testimonials?
In general, if you want testimonials as a business, you must ask your consumers for them. When you ask for a testimonial, you should be thoughtful and show the individual you're asking that you respect their opinion.
Knowing how to use client testimonials in b2b sales shouldn't be too complicated. Getting them in the first place is the tricky part. A good marketeer knows how to overcome obstacles with B2B testimonials and how to get the perfect B2B testimonials.
When contacting a B2B customer for a testimonial, there are five things you should keep in mind:
1. Show respect for their time
You should recognize that whomever you're asking for a testimonial is likely to be busy. It would help if you always expressed your appreciation for their time. It's also an excellent tactic to ask for a name of who might help if they don't have time.
Example: We value your business, and as one of our most loyal customers, I was hoping you may be interested in sharing your experience with us. I understand you're incredibly busy, so if you don't have time for this, could you name someone else in your company to assist us?
2. Give them plenty of time
There isn't usually a deadline for collecting a customer testimonial. Still, you could want to include it in anything like a press release, an event booth, or something that will take place on a specific date.
If this is the case, make sure you ask for the testimonial ahead of time. If you ask for a testimonial a week before you need it, you'll appear unorganized and can put pressure on your customers.
Example: We hope you will be able to offer a brief description of your experience with us. If you provide one, we'll post it on our website, and we'd want to include it as a quotation in a press release we're planning for two weeks from now.
3. Offer a hand
You have the ideal testimonials in mind and want to make it as simple as possible for the individual you're asking for a testimonial from, so it makes sense to give some aid with the testimonial writing. Give your consumer the option of obtaining assistance with the writing.
Example: We would be delighted to show you some sample statements to use as inspiration if that would be helpful.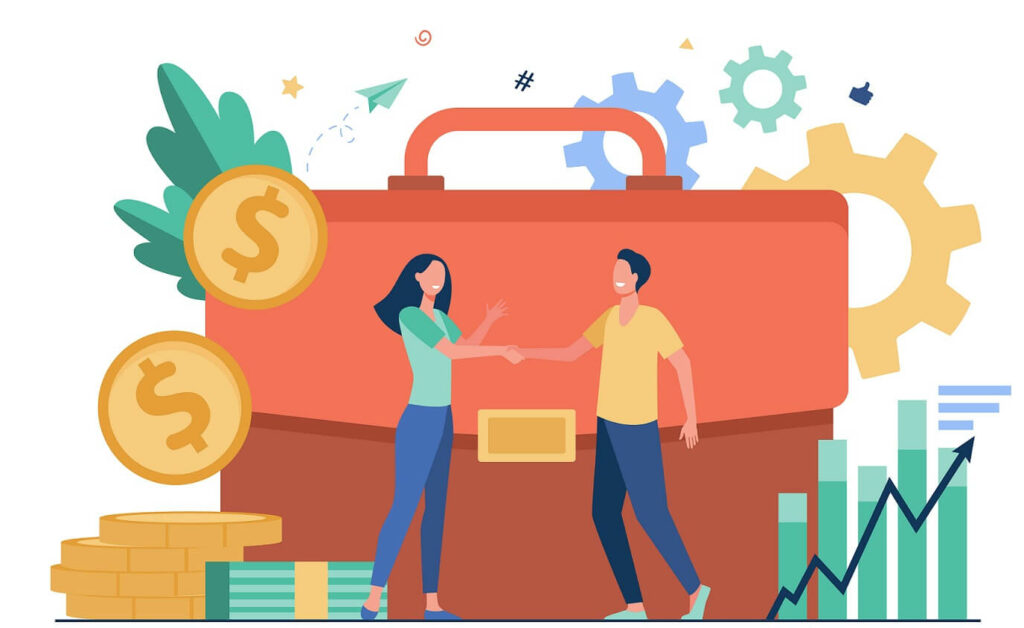 4. Avoid the canned quote
Some people tend to provide a pre-written testimonial requesting that it be attributed to the client they're looking for. If your consumer indicates that this is acceptable to them, then send along a pre-written statement. Otherwise, simply assist them in writing one from scratch.
Suppose you provide a pre-written testimonial for them to sign. In that case, the customers may be offended since it appears that you don't appreciate their viewpoint and are only interested in their brand's name recognition. It all depends on your customer and how they are as a person.
5. Show some appreciation
Of course, don't forget to say "thank you." In your initial email, cc other high-ranking members of your firm to demonstrate to your customer that this request is significant enough for your company that the higher-ups are aware of it. It will make your consumer feel more appreciated if you let them know that the management team participates.
---
Example of request form for testimonials from b2b
Knowing how to use client testimonials in B2B sales is essential. Using the tips above, we can put it all together into one simple request you can copy, tweak and send to your B2B customers to request a testimonial.
Hey [Customer],
We value your business, and as one of our most loyal customers, I was hoping you may be interested in sharing your experience with us. I understand you're incredibly busy, so if you don't have time for this, could you name someone else in your company to assist us?
We hope you will be able to offer a brief description of your experience with us. If you provide one, we'll post it on our website, and we'd want to include it as a quotation in a press release we're planning for two weeks from now.
We would be delighted to show you some sample statements to use as inspiration if that would be helpful.
Please let me know if you have any questions. I look forward to your reply.
Thank you so much,
[Your name]
---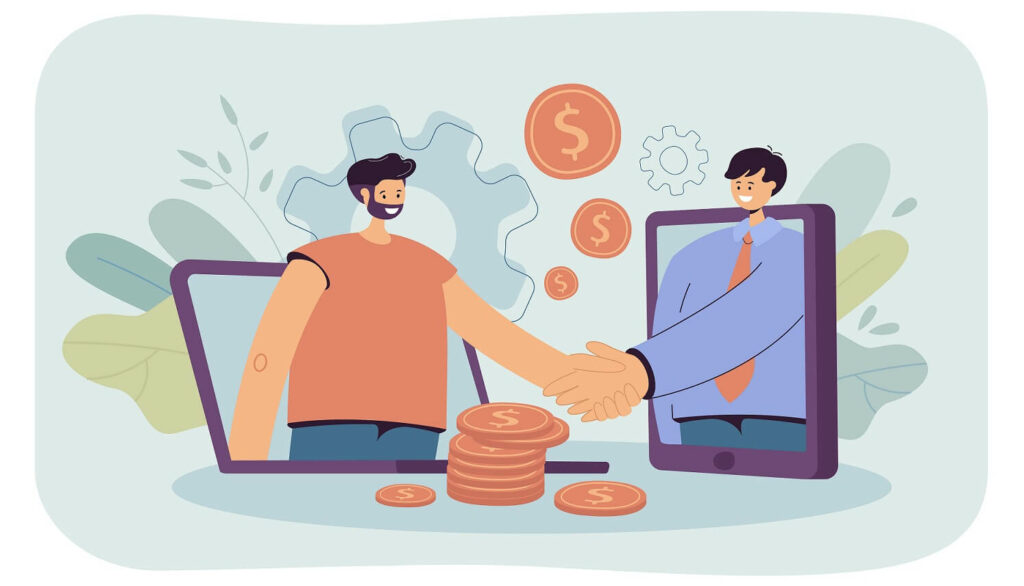 How to use client testimonials in b2b sales?
What is the best way to use testimonials B2B? Let's begin with the most prominent location to concentrate your lead generation and sales efforts: your website homepage.
1. Include B2B video testimonials
Your homepage is likely to attract the most traffic as the online face of your company. So, what do potential customers see when they arrive? How do you keep them interested in what you're doing? Because that's what it's all about: interaction.
Despite the increasing number of text-only client testimonials, 66 percent of your prospects would rather watch a video presentation than read testimonials about your products and services.
2. Landing page B2B testimonials
Almost every business with an online presence utilizes landing pages. Whether to enhance the ROI of an ad campaign, create leads from an ebook, or drive conversion from a promotion.
Their goal is to persuade visitors to do specific actions, such as subscribe, register, or buy something. If you only sell online, a landing page may account for the majority of your sales.
You need the means to create trust with your visitors whether you're trying to generate leads or sell something. Most visitors will not blindly believe your product or offer. Therefore you must demonstrate that others (people just like them) use and promote it.
Prospects who are hesitant to download an ebook or sign up for a demo, free trial, or subscription will see your B2B testimonials as trust signals.
Whether it's a landing page or somewhere else on the website, displaying testimonials elegantly should be one of your top priorities. You can make use of Strong Testimonials to help you achieve that with their wide editability options.
3. Use the B2B testimonials on social media
How to use client testimonials in b2b sales if you don't have social media channels to promote them? Social media is a critical weapon. It's a way to reach out to potential consumers and keep in touch with current ones. It's also an excellent method to raise brand recognition.
Social media testimonials don't come off as meticulously crafted by a faceless organization, which is precisely why they resonate with your company's potential consumers.
Testimonials that are genuine and credible are a refreshing departure from your more formal B2B material and a way to keep your followers and leads interested.
You may utilize several testimonial kinds on social media, including:
Quotes from your clients that have been placed on another site or that you have gotten straight from them
Comments on your articles, blog entries, or Twitter feed
Video format testimonials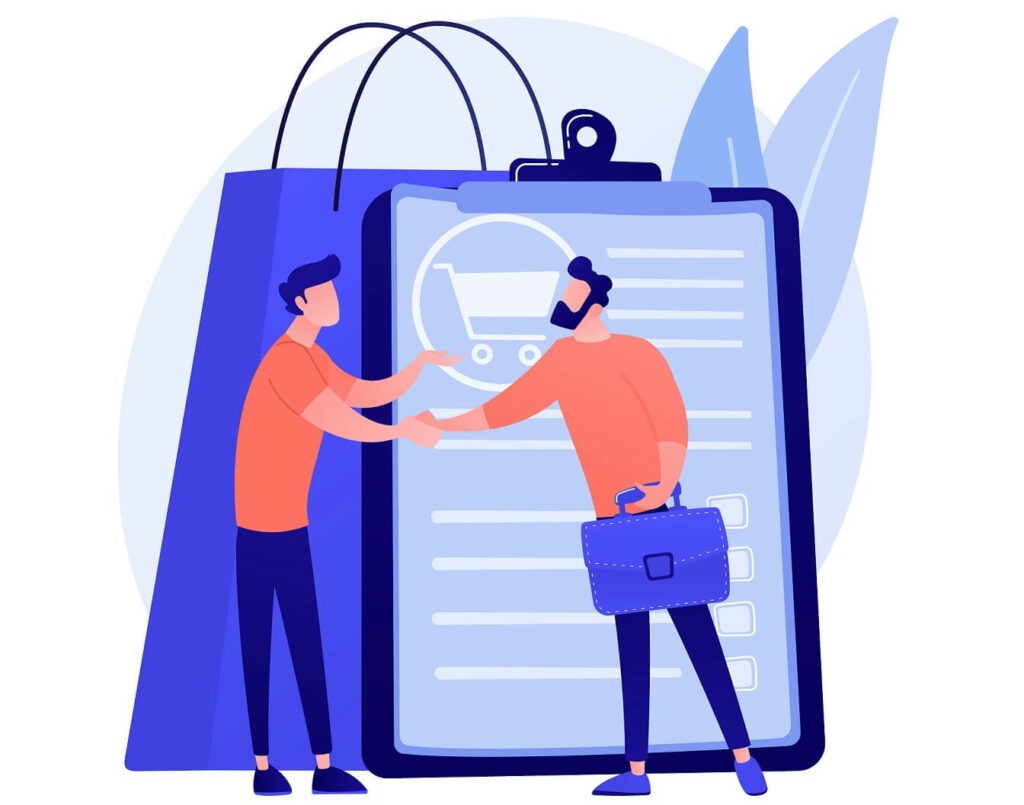 4. LinkedIn B2B testimonials
Would you be shocked if we informed you that LinkedIn offers excellent B2B lead conversion statistics? Because it's packed with professionals and business people like you, LinkedIn is the apparent victor for lead generation in B2B.
Linkedin generates over 80% of B2B leads produced through social media. LinkedIn has the advantage of allowing you to publish both original material and content directly from your company blog.
Provide a link to your most recent case study, free resource, or product video. If you have a Premium or business profile, you may use testimonials to show your peers what your clients say about you.
It's simple to form a network of contacts and reach out to particular people who could be interested in your products or services. Joining groups related to your industry is an even better option.
Demonstrating your knowledge, addressing their queries, and commenting on their blogs and articles can help you establish authority and capture their attention.
5. Email B2B testimonials
Email is not dying. In fact, 79 percent of B2B marketers consider email the most successful medium for demand generation.
It's the most crucial part of lead creation and the foundation of your ongoing interactions with prospects. In addition, email continues to give a very high return on investment (ROI).
This strategy is particularly effective when advertising a premium item because your subscribers may be suspicious about attaining your claimed results.
However, providing a trustworthy testimonial that demonstrates actual outcomes helps assuage your prospects' concerns.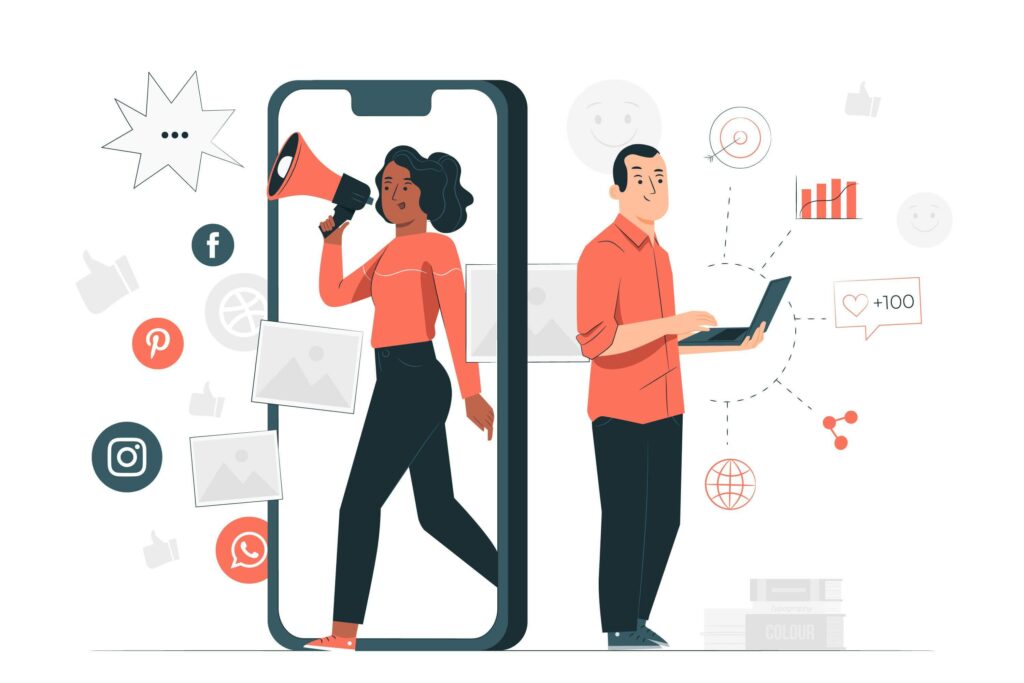 6. B2B case studies
Here's something fascinating to think about: Case studies are critical considerations for 42 percent of B2B customers in the middle and late phases of the sales funnel.
Case studies demonstrate your worth by recounting a customer's experience with your product. These success stories describe how your consumer solved their difficulty and achieved their objectives after purchasing from your company. That is a B2B testimonial in and of itself.
With this in mind, you should consider case studies featuring clients comparable to the personalities you're seeking to attract and what they aim to achieve.
Video testimonials are a natural match for case studies since they require more detail. For diversity and to keep the reader interested throughout your post, you might blend video and text.
7. Third-party websites
B2B companies aren't the only ones who use third-party review sites. In their lead generation efforts, B2B companies are increasingly turning to third-party sites.
Some software review sites are establishing themselves as a reliable resource for both purchasers and B2B marketers. This is because customers utilize these sites as a research tool to see if a specific SaaS product is a good fit for their company.
They're a site where B2B purchasers may examine various software programs and evaluate user comments on alternatives. Customers that leave evaluations in their content convert at a much greater rate.
You can establish trust, increase conversions, and grow a network of clients that actively support your business by making clever use of these sites.
---
Conclusion
When B2B companies decide to buy, they consider the cost, product efficiency, service level, and B2B testimonials from other experts. They seek fair and balanced input from people who are similar to them.
You will meet one of the top objectives of B2B buyers in their pre-purchase research if you incorporate testimonials into your lead-generating approach. You need to know how to use client testimonials in B2B sales to improve your existing client relationships while giving your prospects the trust and confidence to buy from you.