Student testimonials should be at the top of the content development priority list at any school. For the "good fit" feeling that will turn prospects into enrolled students, information about the types of students enrolled at your institution, the types of careers they seek, and how they felt your school supported them in their journey is essential.
Testimonials are all about reading stories and sharing the students' journeys in a personal and universal manner. Here are few ideas to get school testimonials from your present and former pupils.
---
---
Should you be asking for school testimonials right now?
Absolutely!
Testimonials are an integral part of marketing because they have a degree of legitimacy and mutual support that no advertisement can provide. No matter the season, you can always gather those valuable pieces of content marketing.
Many parents are pleased by how smoothly their school adapted to online learning and the amount of assistance they give their children through the pandemic. It could be one of the perfect moments for you to get school testimonials.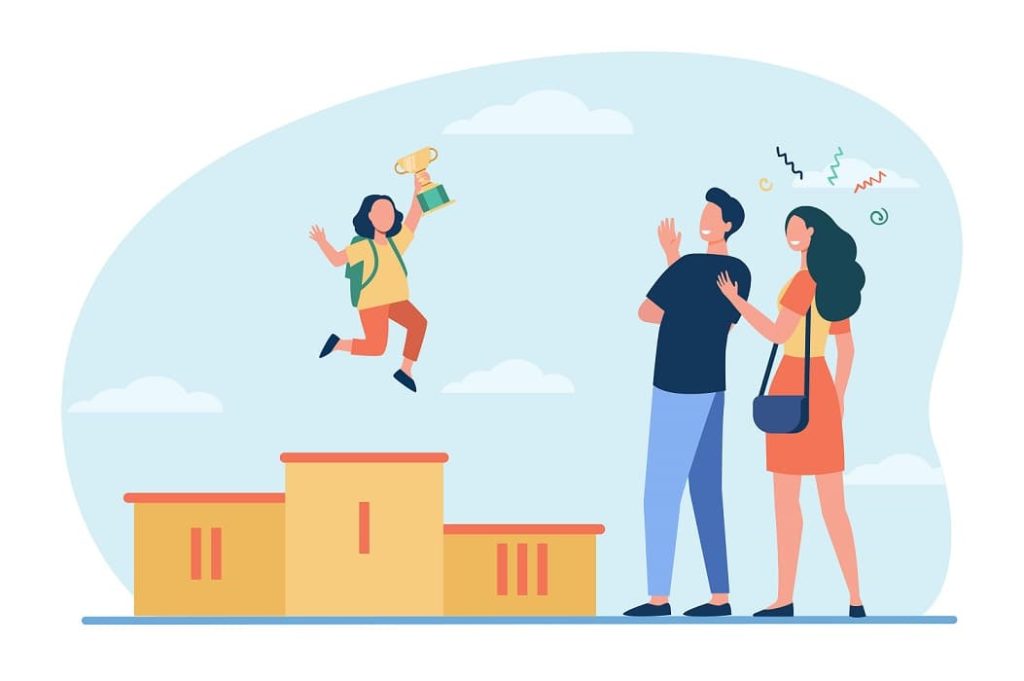 ---
How to get reviews from students or parents?
Student testimonials are an unexploited source of comparative advantage for educational institutions. When prospective students opt for a school to attend, they are essentially looking to provide them with the experience and information they need to accomplish their aspirations while still developing them into more intelligent and more competitive individuals.
You will persuade potential candidates that your school is the place where they can achieve their personal and career aspirations by using student testimonials. The question is, how can you get positive school testimonials? How to encourage parents to get a review for the school? There are a few clever ways to do this that aren't too complicated or expensive.
---
Get school testimonials from social media
Since social media is where your students hang out and exchange thoughts, views, and facts, it's a perfect place to collect testimonials. It is the ideal setting for you to communicate and collaborate with your pupils, so take advantage of it to obtain testimonials.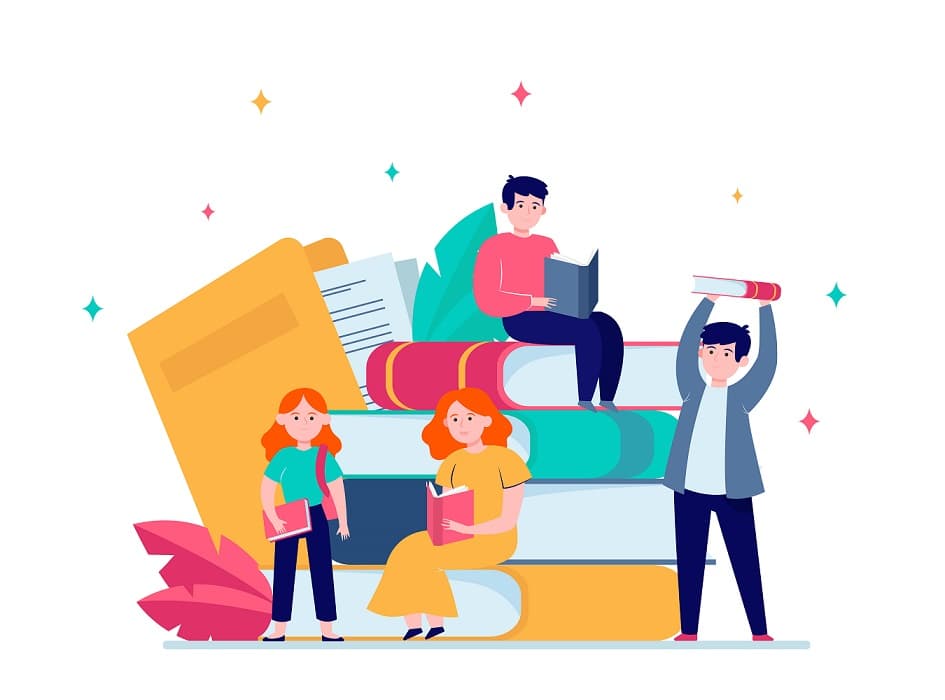 Here are few pointers on how to get student feedback on the major social media platforms:
Your school's Facebook page has a "Reviews" tab where students can leave feedback. Make sure the students are aware of it and encouraged to participate. Since most of today's parents are on Facebook, it's a good idea to enable them as well. Most people look for testimonials from parents and students on many social channels.
Students also make videos to explain or revisit a specific lesson. You can request school testimonials from students that review your courses on their own YouTube channels and give you the link so that you can compile a playlist of student testimonials on your school's YouTube page. Alternatively, you might ask students whether you could make a testimonial video of their experiences. Satisfied students will gladly express their support.
While Twitter does not have a structured recommendation feature, you can still use testimonials and praise to your advantage. Make a list of your top tweets to use as highlights. Any time a student makes a good statement, mark it as a "favorite" and have all of your reviews in one place.
---
Get school testimonials on your school website
Another way to get school testimonials is through the school's website. If you have a WordPress-based website (which many do these days), you can receive testimonials directly on your blog using a form or plugin.
You can either download the reviews or get them published directly on your website, but you'll almost certainly want to check them first. You will only need a powerful tool that will make everything easier for you. We recommend the Strong Testimonials plugin.
Moreover, if you are wondering how to get strong testimonials, you can check out our guide where you can learn how to gather them.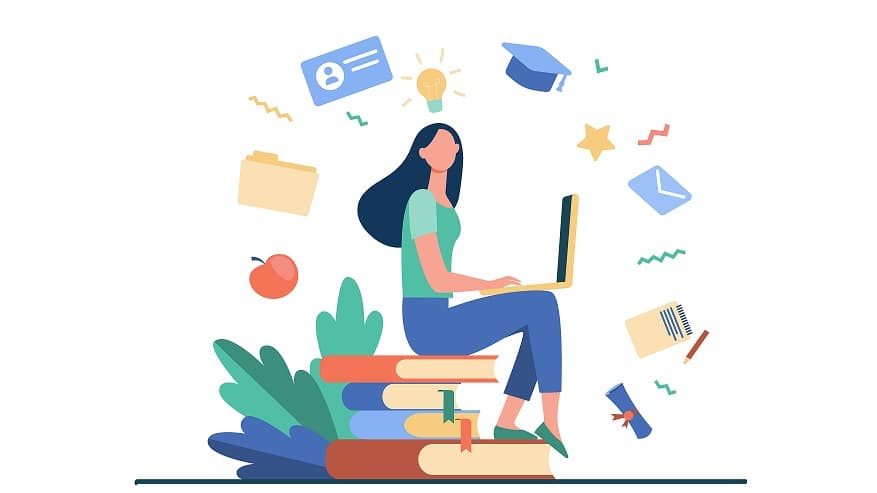 ---
Email or school newsletter
When sending a direct email to targeted parents, make sure to provide suggestions on how they can apply their review and a deadline. You could add a submission to your school newsletter for parents to have input if you wish to expand your testimonial pool.
The questions you ask are crucial to getting positive feedback. Here are a few questions for school testimonials that can help you compose a school testimonial template:
Why would you recommend our school to a friend?
What aspect of remote learning has your child enjoyed the most?
What new skills your child learned in the past year?
Could you create a video as a family project? Five things they love about your school.
Examine the emails you receive as well. You may find a pleasant snippet from the parents here and there—request permission to use it as a testimonial. You only need one or two lines!
---
Online surveys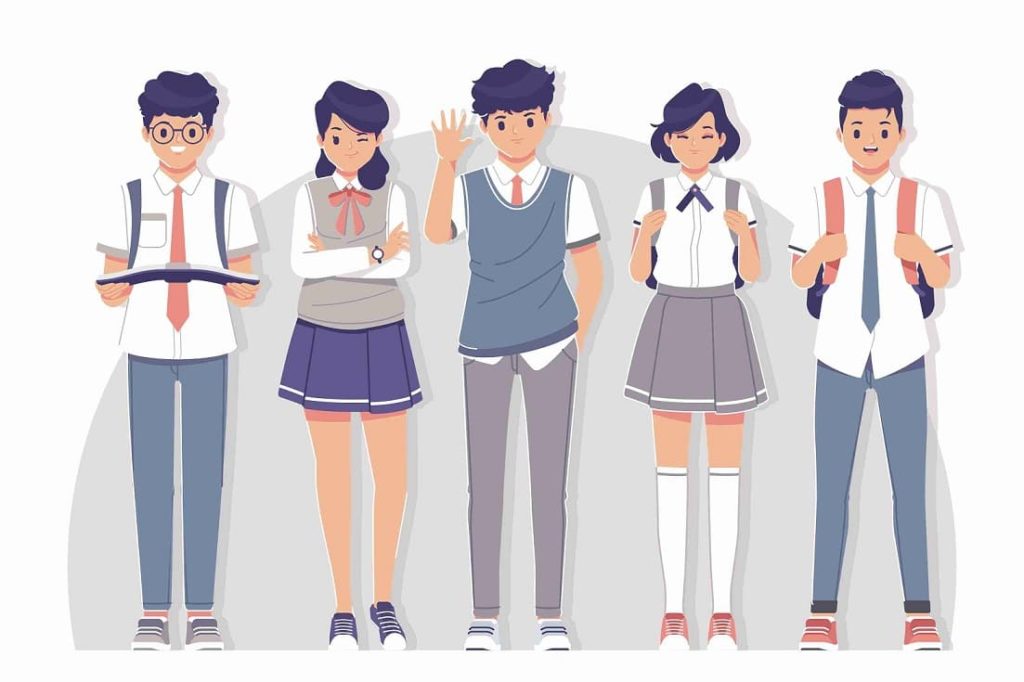 Digital surveys are a perfect way to learn more about your students' parents and be a great way to collect constructive reviews and testimonials. It's best to use closed-ended questions. You can even include a dedicated area for a custom-written testimonial.
Because of the pandemic, a survey at your school would not be appropriate at this moment. However, Kali Forms is a fantastic WordPress plugin that allows you to create more professional online forms, resulting in a much more enthusiastic audience and higher response rates. They're also very fun to make!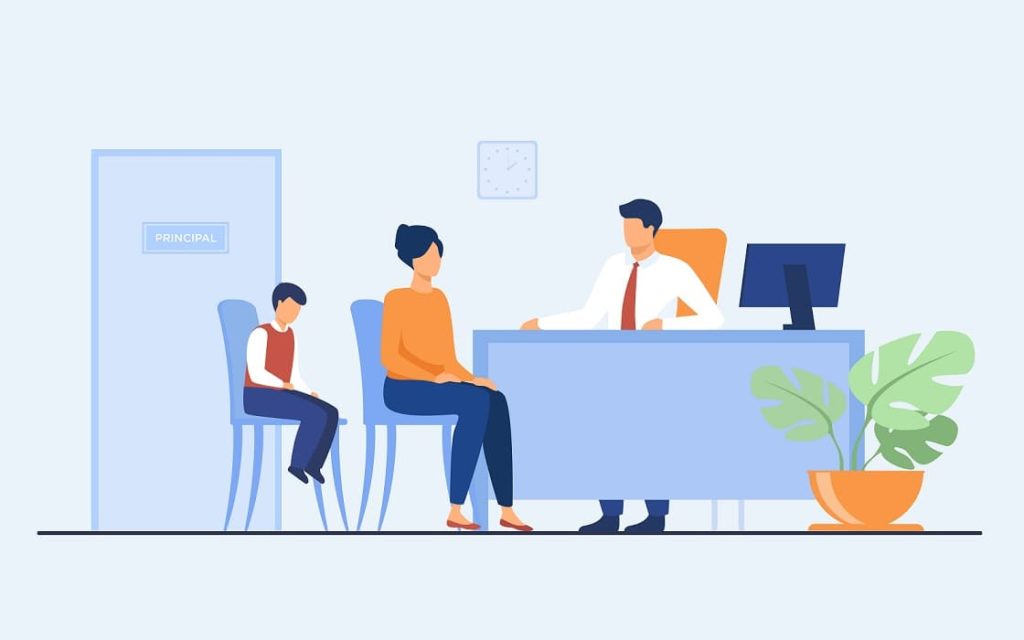 ---
Tips and tricks for gathering school testimonials
Reward students or parents who review
Offering students the opportunity to win a reward for writing or video reviews is a fun and effortless way to get them to do so. You could provide:
Coupons for educational programs
A collection of vouchers for a well-known restaurant chain
Future course discounts
Hats or hoodies with the school's logo on them
There are many alternatives to get school testimonials, and you just have to think outside the box.
---
Identifying the 'right' parents
When you're looking for testimonials, you'll want to start by identifying the right parents to contact. Your teaching staff will be an invaluable advantage because they will have direct contact with both students and parents and may be able to easily recognize those who are more likely to provide positive feedback.
You can have a series of questions to ask your staff: Which parents have seen the most improvement in their child? Which parents have voiced their gratitude on a Zoom call? Which students are the most outgoing and engaging on camera? How pleased are the parents about the school pandemic policies or future post-pandemic plans?
Your social media is also a perfect place to look for advocate parents and get school testimonials. Make a list of parents you'd like to contact. Who are the parents that are actively engaging with your posts and leaving positive comments? Which tend to share photos or videos of their child flourishing in school? What about during online classes?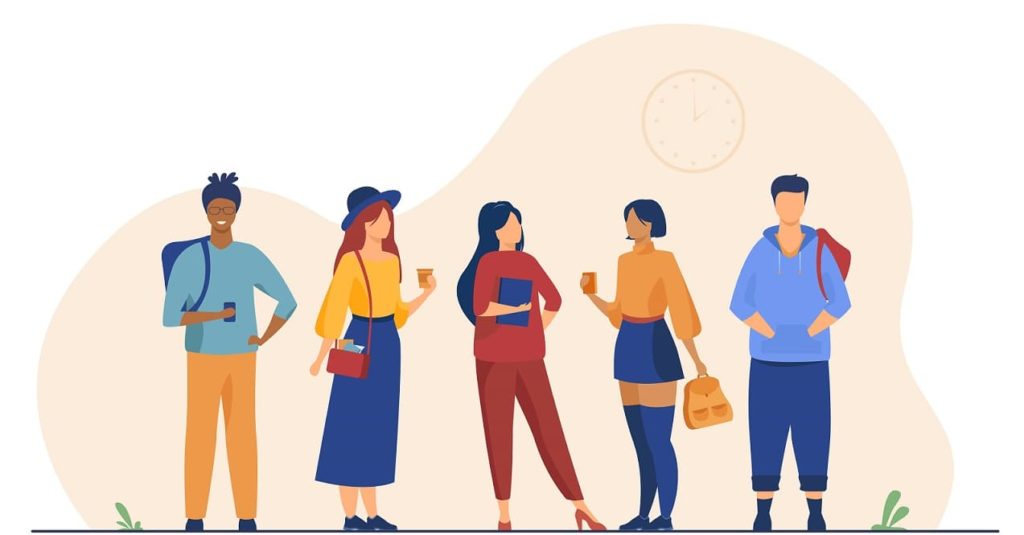 ---
Talk to faculty and administration
Talking to the people who know the students better will lead you to some fantastic tales. Faculty and administration are familiar with the exceptional students and inspirational stories. They can approach the students and ask them to share their views regarding the school in the form of a testimonial. In most cases, they will be more than happy to do it.
---
Different testimonial formats
When it comes to school testimonial format, keep in mind that you are not required to use a written format all the time. It's always easier for a parent to make a fast video right on their computer. You can also share the video material in written form.
It helps if you give suggestions and advice, from lighting to layout (horizontal vs. vertical) to length, to inspire parents to make their video testimonials. Videos can be as brief as 15-30 seconds. What you want to emphasize to parents is that the sincerity of their statements is more important than making a "polished" video.
Encourage them to be themselves and have fun. You can tweak the video a little in the worst-case situation. Inserting photos where the output isn't good enough to post is also a good idea.
The video format is one of the most impactful testimonials. It's not easy to manipulate it since people can tell when a person is genuine in their statements or not.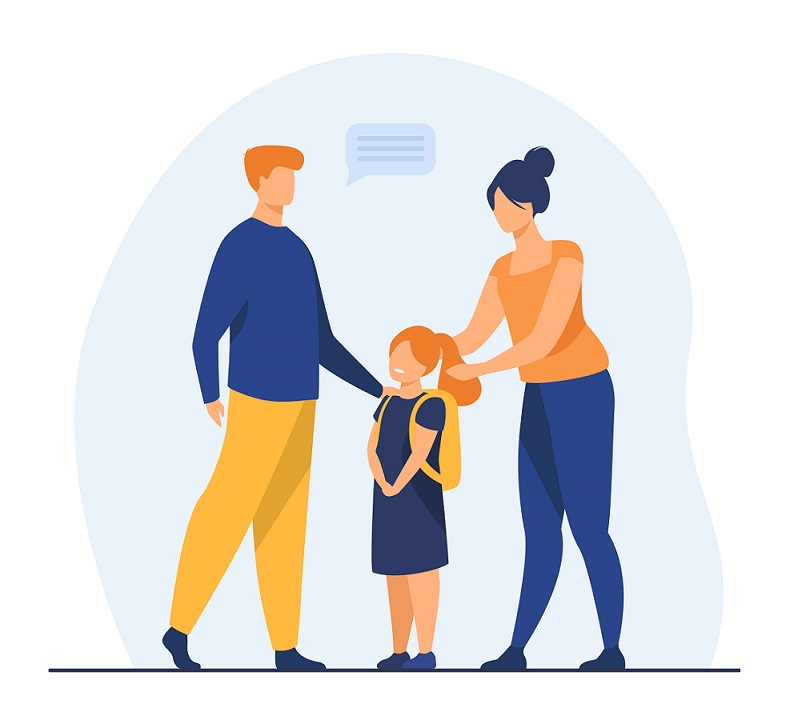 ---
Examples of school testimonials from parents
If you don't know what an impactful testimonial looks like, look at these general high school testimonial examples to get you inspired on how to write a school testimonial and what to ask the parents or students.
"We aren't used to the level of integrity and kindness that this school has. My child is looking forward to going to school for the first time since elementary school. He's gaining confidence in his schoolwork. He's also made noticeable improvements where he struggled with in the past few years. We're just so happy for what you're doing for him. You have no idea how you've restored our faith in his future and made the present even less painful for us. I just wish we had found out about you earlier. Thank you from the bottom of my heart!" (High School Parents, 2016)
"The students at this school are incredibly kind. I've seen all of my son's basketball games, and I'm always impressed by the students' sportsmanship and concern when another team's players are injured. It's lovely to know that my child is a member of such an incredible culture in this day and age, where goodness and humility appear to be in short supply." (High School Parents, 2015)
"Any education should be like this school. Its warm and welcoming atmosphere will help any child. They emphasize compassion and empathy for others. They inspire pupils in a way that no other school does. My child's reading and writing abilities have skyrocketed." (High School Parents, 2017)
Student testimonials for high school should look similar to these. The student should describe what they learned, how they used information, and share any personal information from their day-to-day activities in school.
How to get a secondary school testimonial? What about college, primary school, private or public school? It works in a similar way. Have your pupils, students, teachers, or parents give genuine statements about the school.
---
Conclusion
The most powerful way to recruit new students and share information about your school is by word-of-mouth. Real student testimonials are highly effective social evidence mechanisms that are sure to maximize the student base.
So, don't be afraid to ask the parents or students for testimonials or feedback. They could propel your school to new heights!