There may be moments when you need to increase the word limit of your testimonials so that your customers can include as many details as possible to describe your product or service.
Luckily you can do so by modifying a couple of lines from the plugin's files. Don't worry if you're not a programmer. You can easily do it by following this guide.
First, go to your WordPress Dashboard and select Tools > Plugin File Editor.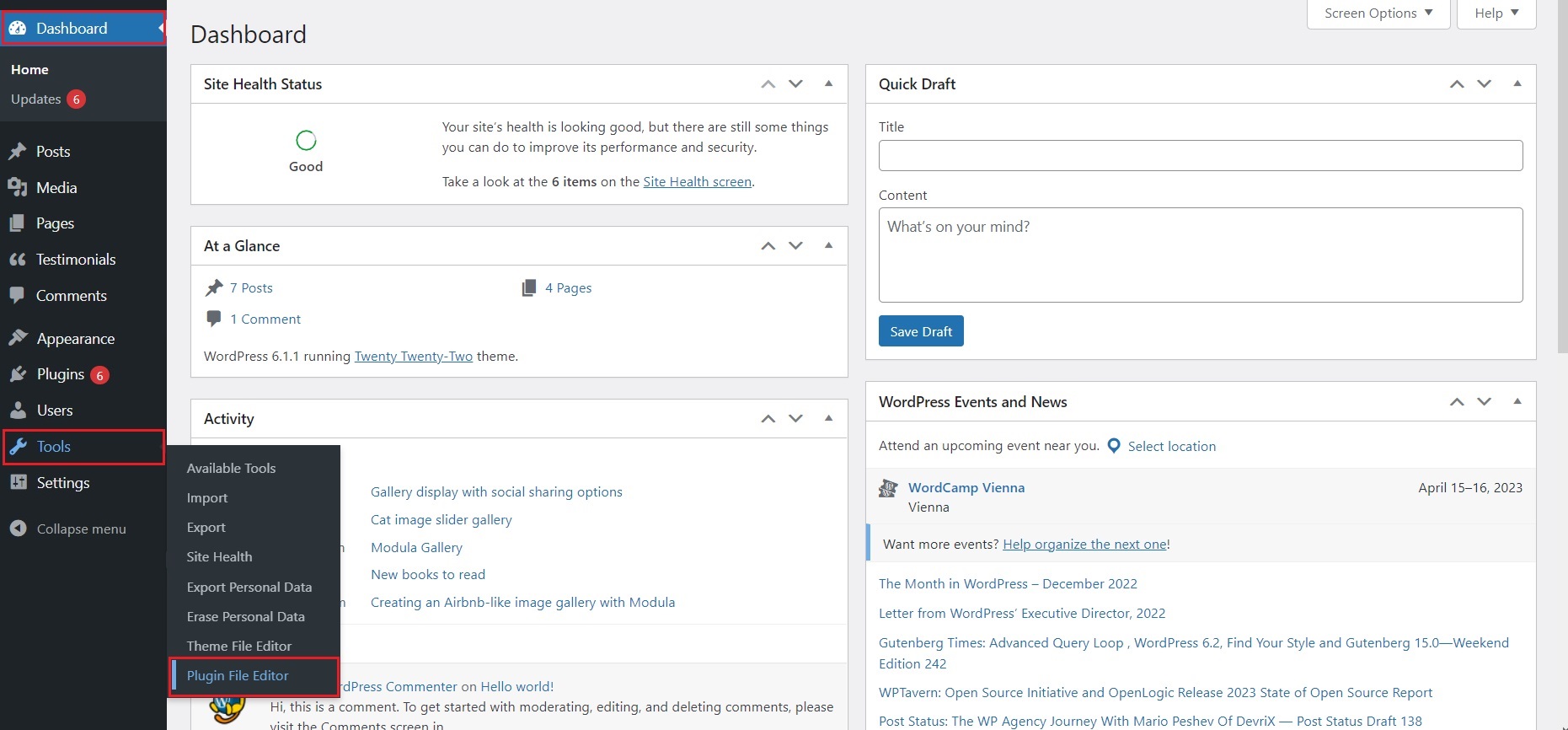 Afterward, on the right side there is a drop-down menu "Select plugin to edit". Find the Strong Testimonials Custom Fields and click on the Select button.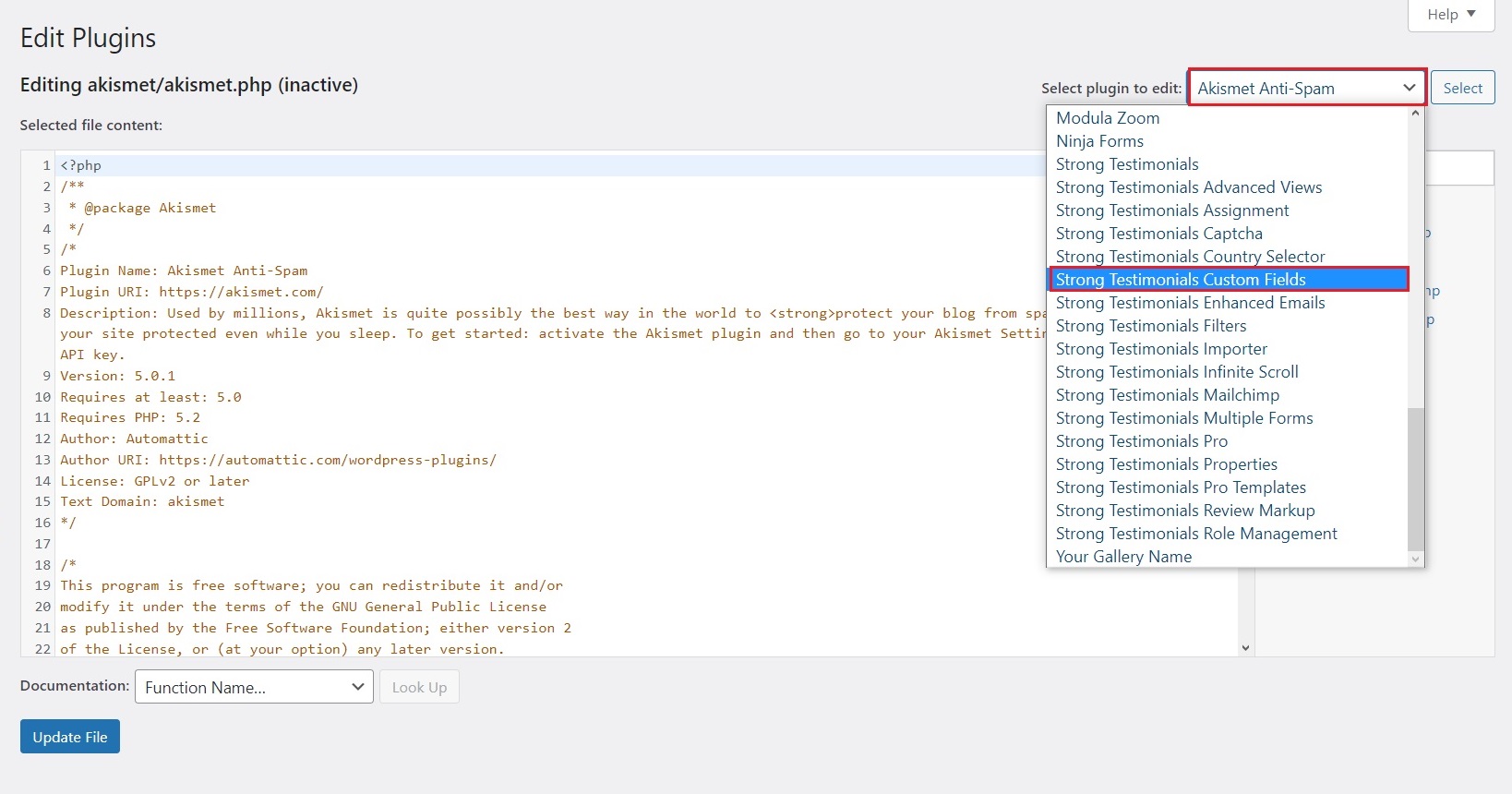 Once the plugin is pulled, on the right side bar click on includes > fields > words-options.php.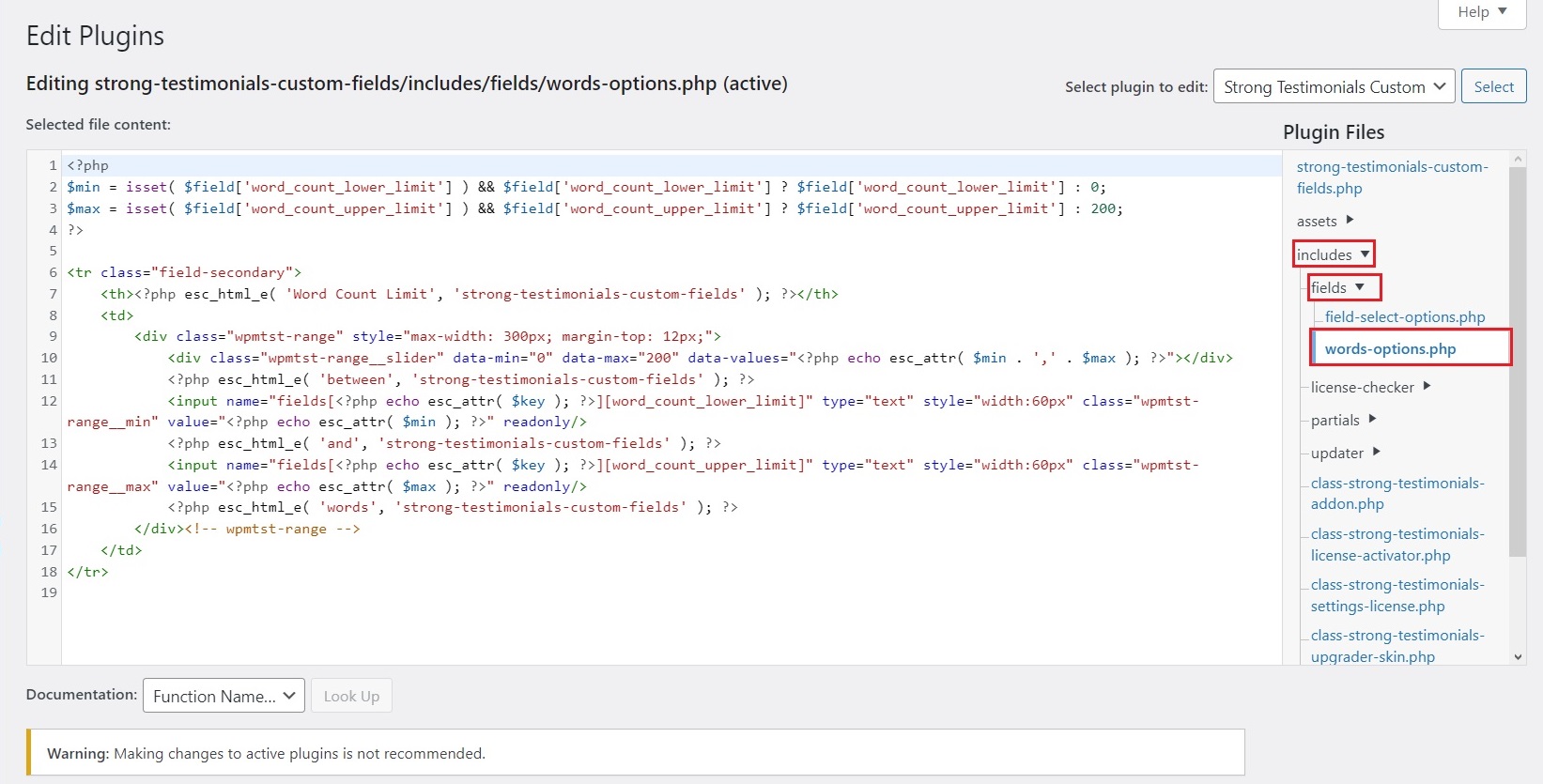 In lines three and ten (see highlighted in the screenshot), you will find the 200 default value. Change that value in both locations with the maximum amount of words you want your testimonial to have.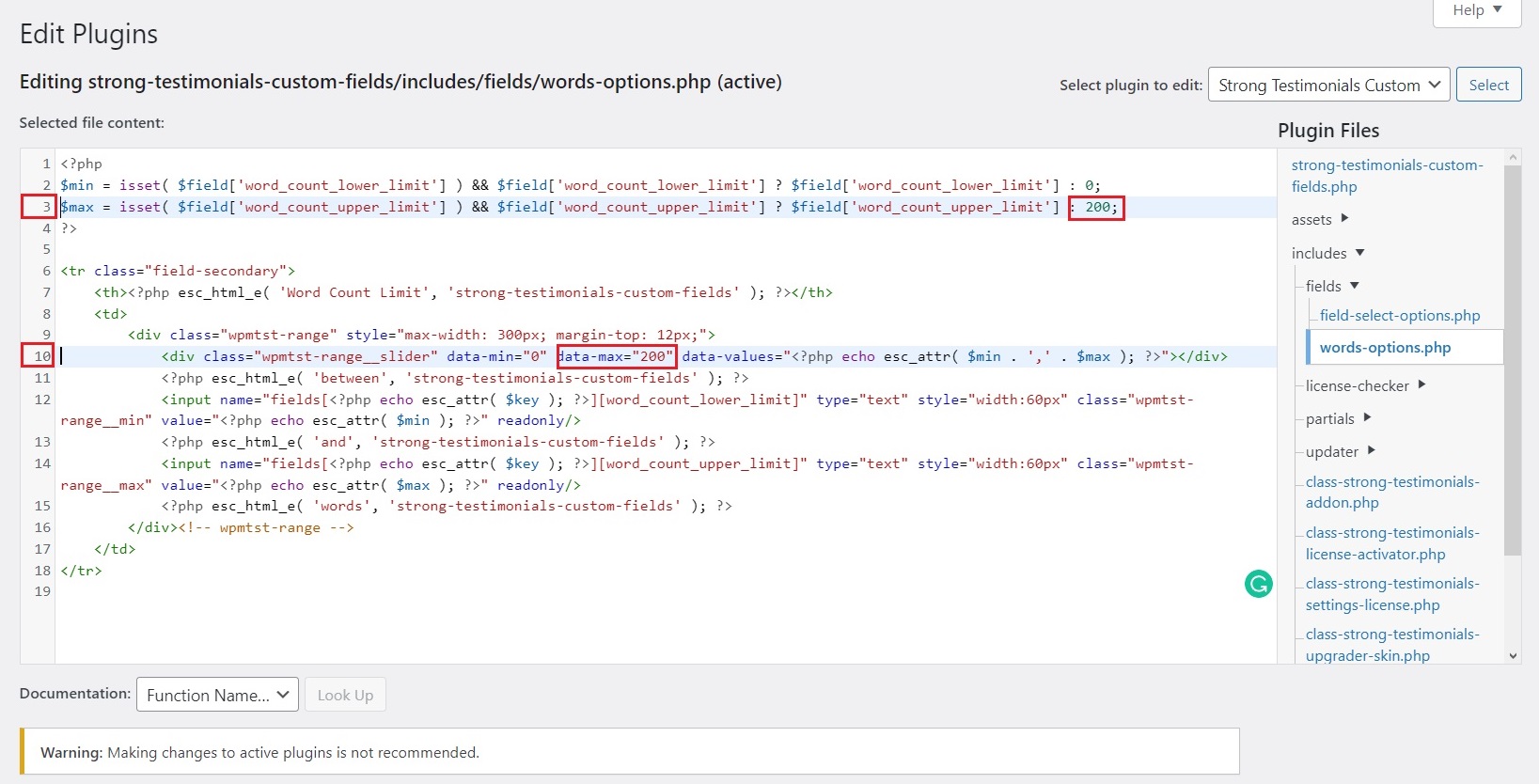 Once you modify the value, scroll down and click on the Update File.
Afterward, on the right side, select includes > class-strong-testimonials-word-count.php.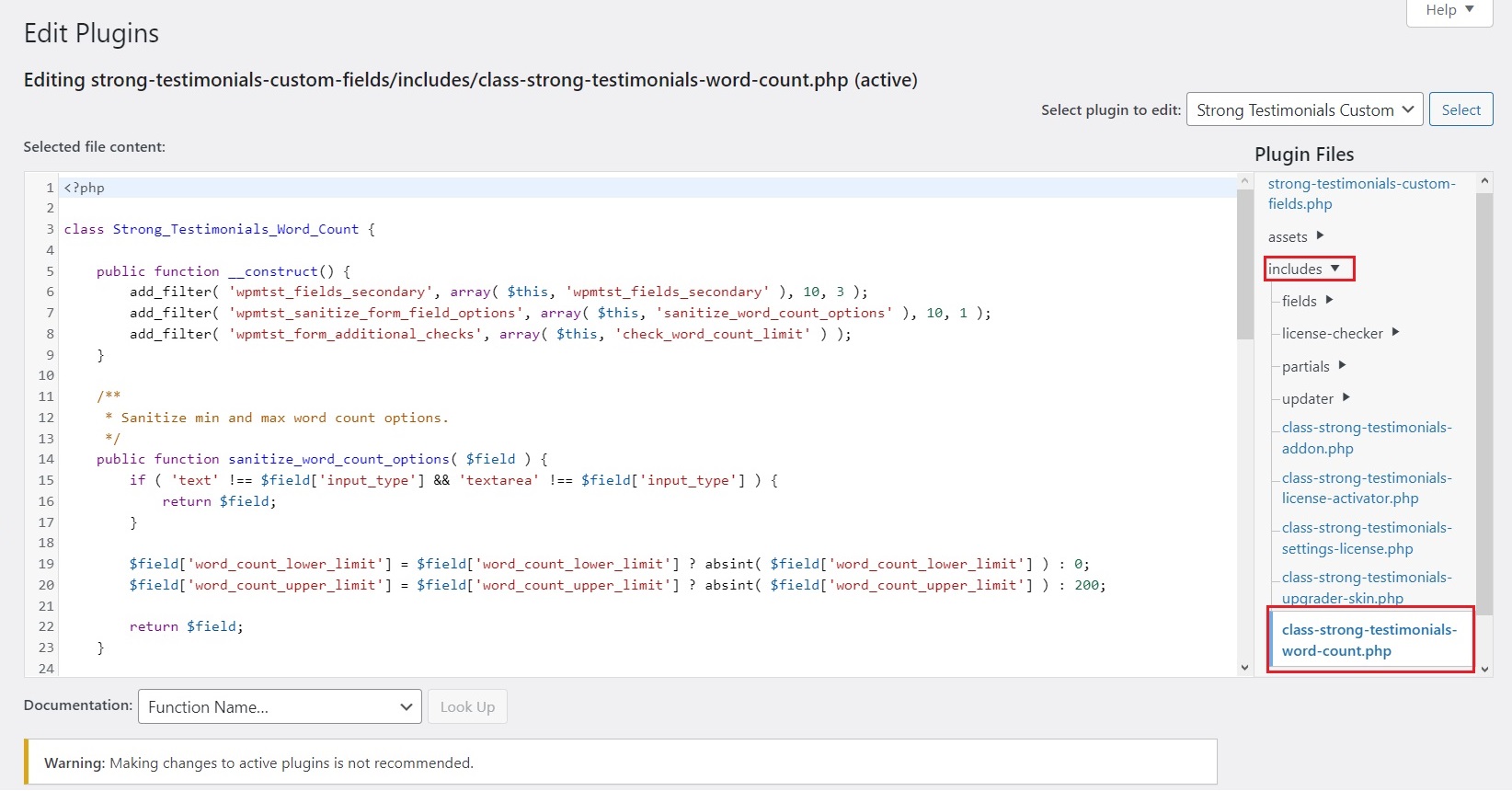 At the end of line twenty, modify the value as well to match the value in the other file you just changed.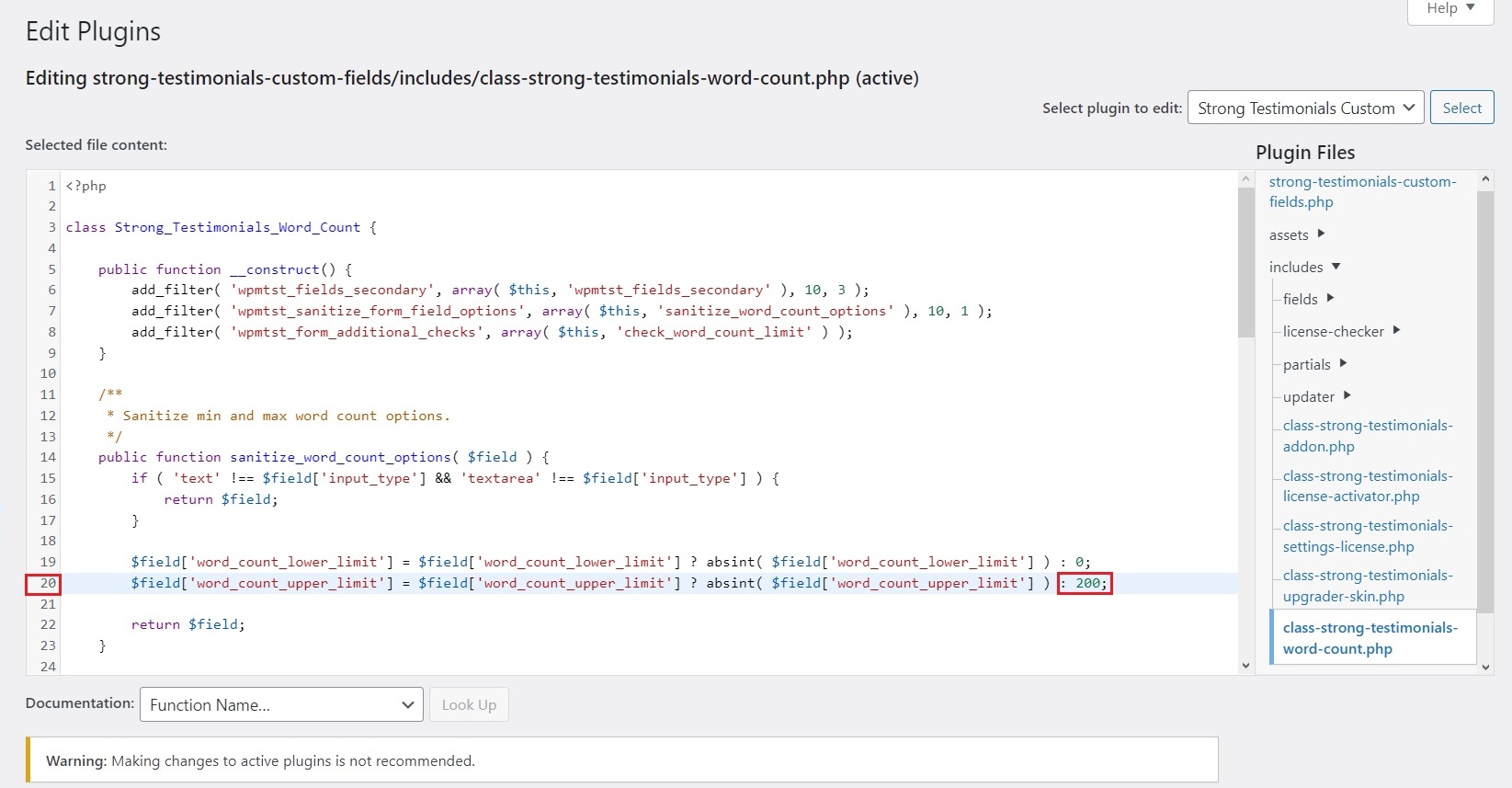 Don't forget to scroll down here as well and click Update File button.
And there you have it. The easiest way to increase the word limit of testimonials to give your customers the flexibility they need to provide complete feedback for your products or services.