Kevin Beancounter's 25 testimonials
He delivered on time
We have worked with Kevin in the past and we recommend him wholeheartedly! The most important thing for us is that he listens. The last project he worked with us on was to organize QuickBooks. We had no clue where to start! We only knew we needed a simple, straightforward process that just worked so we could focus on our business. Kevin tailored a plan for us and walked us through it. He delivered on time with no issues.
Hitaka Nakamura
April 23, 2019
A cut above
We have worked with many accountants over the years. Kevin is a cut above and delivers the quality that we need. His attention to detail is what separates him from the rest. I highly recommend him.
Aatik Tasneem
The EXIM Conference
April 23, 2019
The extra mile
Most accountants do a good job but Kevin goes the extra mile and makes sure he delivers quality work every time. I know I can count on him for my company.
Ellen Bradley
April 23, 2019
A trustworthy advisor
When I was starting up my business I didn't know where to begin. A friend suggested I see Kevin and I have never regretted it. Kevin sat me down and we talked about what I needed and what he could provide for me. He is a trustworthy advisor, a confidant, a patient soul who takes the time to understand your history, challenges, and dreams. He is a master of keeping everything in context, as you would expect from someone with his level of experience. I would recommend him to anyone starting up a business.
Finn
Beer Nation
April 23, 2019
A good guy to have around
Kevin gives us practical advice and shows us how we could be doing things in a more cost efficient way. He is a good guy to have around in a crisis and it is reassuring to know that he is in our corner. Ask him about the time we almost set fire to my office!
Justine
April 23, 2019
No more headache
The end of every year was always a big headache for us. Bringing in Kevin was smooth and painless. He just made it happen for us. As an NGO expert, he knew exactly what we needed and put everyone's mind at ease. I highly recommended this accounting master!
Mbele Oyelowo
April 23, 2019
Without hesitation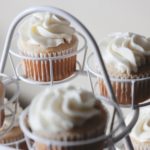 I would recommend Kathy without hesitation – in fact I have recommended her to all my clients. I regularly supply her with cakes for weddings, birthdays and corporate events. She tells me exactly what her client needs which is sometimes a very specific cake and Kathy communicates that to me in great detail so her client gets exactly what they want.
Mandy
April 23, 2019
Ended our payroll nightmare
Luckily we found Kevin and he was able to step in really quickly and take over the whole payroll issue for us.
Luke
Birchley Advertising
April 23, 2019
Everything was delicious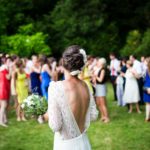 Kathy asked us what we wanted and she nailed it! Everything was delicious and the cake was amazing. I am so pleased we found her for our wedding and would recommend her to anyone for a similar occasion.
Stacey
April 23, 2019
A total professional
Kevin is a total professional. I had used him before for some accounting work, but when our company had a paperwork mini-crisis he worked hard and fast with us to pull things around.
Jessie
April 23, 2019
Never let us down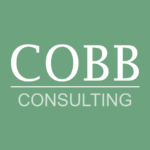 We always use Kathy for our corporate events and she has never let us down. Everything runs so smooth and her food is awesome!
Ellen Carlisle
April 23, 2019
A true professional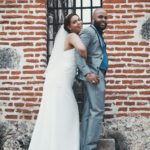 For any bride the aim is to have the wedding of your dreams. There are so many ideas and details and decisions. When it comes to dinner, drinks, and decorations, it's nice when you find a true professional who can bring the ideas in your head to life. It was a great day that I will never forget!
Yvette & Tony
April 23, 2019
Sorted out the whole mess
We had an accountant working in-house for us, which was a disaster. He hadn't input any of the figures from our receipts for our business purchases for the whole year. End of year taxes had to be done and he had no figures for this. We called Kevin who came in to help. He sorted out the whole mess and made sure everything was good to go. He has done all our accounting ever since. Kevin rocks!
Juanita Espinosa
April 23, 2019
Christmas party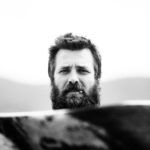 Our Christmas party was catered last year by Kathy and her staff and they helped to make it such a great night. I will definitely be using them again this year. You won't go wrong with Kathy's Catering.
Carson
April 23, 2019
Still getting comments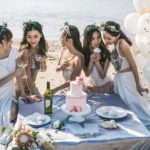 Kathy catered our wedding two years ago and we are still getting comments on how great it was. I would definitely recommend her for your wedding.
Jennifer Johnson
April 23, 2019
Organized everything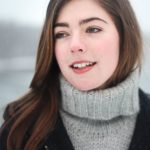 I was new at my job when they asked me to organize the catering for the annual company party. I had no idea where to start. Luckily, I found Kathy and she took the mystery out of it. She organized everything and made a few suggestions to make the event even better. Kathy has your back!
Sophia McIntosh
April 23, 2019
Something unique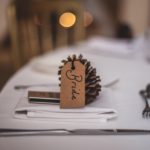 Kathy always seems to be able to bring something unique to each event.
Taylor
April 23, 2019
Personal touch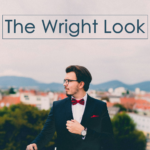 Kathy brings a personal touch to her work that makes her a cut above the rest. She has since become our caterer of choice for our corporate events.
Martin Wright
April 23, 2019
Great job!
We have used Downtown Cleaning for years and they have always done a great job. We get a lot of foot traffic and they keep our carpets looking like new.
Jay Byrd
Byrd Travel
April 23, 2019
Totally dependable
We rely on Downtown Cleaning to keep our offices looking good. Nothing says "Welcome!" like super clean windows. You can depend on Downtown Cleaning.
Mary Milano
International Marketing
April 23, 2019
Highly recommended!
Downtown Cleaning has consistently provided excellent service from day one. We have tried several companies over the years and they are the best.
Ted Abbot
Abbot Real Estate
April 23, 2019
Bronze got it done
We were completely satisfied with the Bronze service package.
Dave & Mary
April 23, 2019
Silver was worth it
We decided to spend a little more on the Silver package and it was well worth it!
The Lee Family
April 23, 2019
Gold fit like a glove
The Gold service package seems like it was designed just for me.
Bella
April 23, 2019
Bronze test
On the Bronze service page.
Chris
April 23, 2019