Accounting For Small Business
Kevin Beancounter offers a wide range of expert accounting services for small businesses. From standard reports to complex strategies for optimal accounting workflows, Kevin is dedicated to your success.
When it comes to payroll, he provides expert advice and well-designed systems to ensure your payroll is accurate no matter how many employees you have or how many unique challenges your business faces.
Personal touch
Our caterer of choice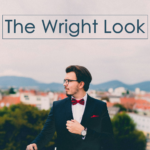 Martin Wright
Bronze got it done
We were completely satisfied with the Bronze service package.
Dave & Mary